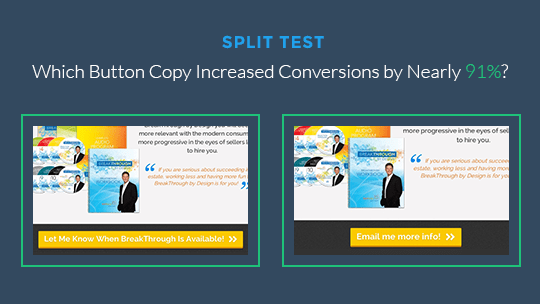 The call-to-action is one of the most important elements on a landing page. So important, in fact, that this simple call-to-action-based split test resulted in a 90.49% increase in conversions.
John Westley from TomFerry.com ran this split test to determine which call-to-action button would perform better on their Breakthrough by Design product launch landing page. John and his team tested two different strategies for their button copy:
Version A: "Let Me Know When BreakThrough Is Available!"
Version B: "Email me more info!"
Which call-to-action button copy do you think boosted conversions by 90.49%?
Vote below to reveal the winning split test page and our analysis.
[split_test id="4554″]