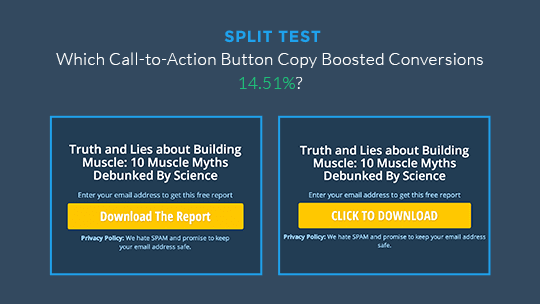 Sometimes, achieving a boost in conversion rate can be as simple as changing three little words.
In this split test, Christian Finn of MUSCLE EVO tested two different lines of button copy on the call-to-action button for his 10 Muscle Myths free report landing page:
In the battle of the button, which copy do you think increased conversions by 14.51%?
Vote below to reveal the winning landing page and our analysis!
[split_test id="4406″]