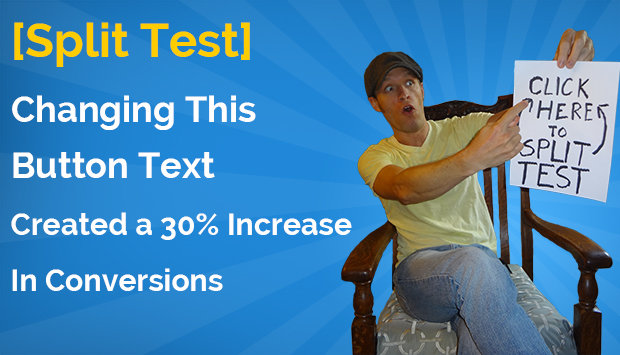 Transcript:
[0:00:00]
Hey, this is Jeff Wenberg from LeadPages, and I wanted to tell you about an incredibly important split test. This split test comes from Maggie Percy from DiscoveringDowsing.com. What Maggie did is she split tested the exact same page, except on one of the pages, the button text says tell me more. On the other page, the button text says notify me. What she found was that the page that says tell me more out converted the page that just says notify me by about 30%. In other words, there is a 30% relative increase when she used tell me more versus notify me. In Maggie's case, this goes to show that her audience was more interested in getting information than they were about getting notified when she launched. We've also found this to be true with most launching soon pages like this. The urge to have more information is usually greater than the urge to be told the second something launches. Given this data as well as a lot of other data we've collected, we've rolled back into the default launching soon page the phrase tell me more to help further increase your conversions. This is just one of the countless examples of us constantly updating our templates to reflect the latest split testing data of what works.
For LeadPages customers, if you want to easily test different button text, different images or anything else, here's how you'd set up the test in your LeadPages account. In your LeadPages account, find the page that you'd like to set up the test on, select 'Edit.' Once in the Edit window, let's create test. Then address the button text on your launching soon page to tell me more, and then click 'Save.' The split test is now completely set up and you could see if this would have any impact on your conversions. We believe that LeadPages is the easiest, the most simple way to do split test because we've integrated the split testing tool with the landing page builder so you don't need to drop in any track and code on your pages. We do it all for you in a matter of seconds inside of LeadPages when you have the split testing feature enabled.
I hope you enjoyed the split test result and thanks again to Maggie Percy from DiscoveringDowsing.com. Split testing is available to some LeadPages customers who have it enabled on their accounts, and if you're not a LeadPages customer and you'd like to be, please visit LeadPages.net. Take care.
[0:02:09] End of Audio