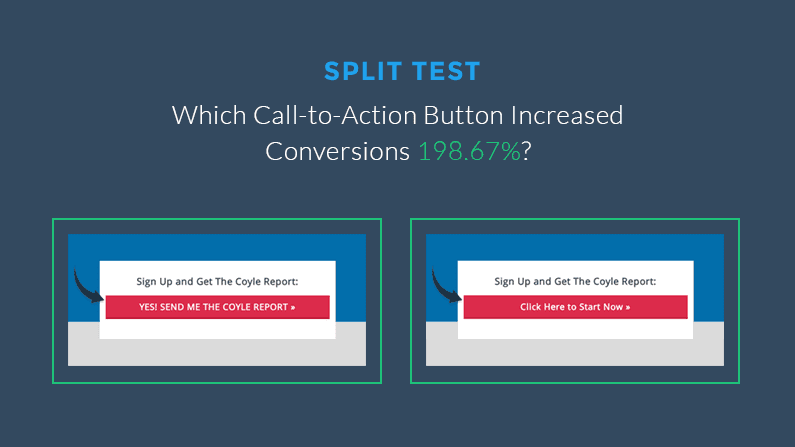 Do you like to press buttons? I do. Growing up, I would be the first to press all of the buttons on the elevator because I would get a giggle out of it. In digital marketing, we also like to see buttons clicked — especially if it results in an increase in conversion. Luckily for us, The Coyle Report ran a split test on this very topic.
This split test included the following two versions of button copy:
Version A: YES! SEND ME THE COYLE REPORT
Version B: Click Here to Start Now
Which version do you think won? Vote below to reveal the winning landing page and our analysis!
[split_test id="4825″]