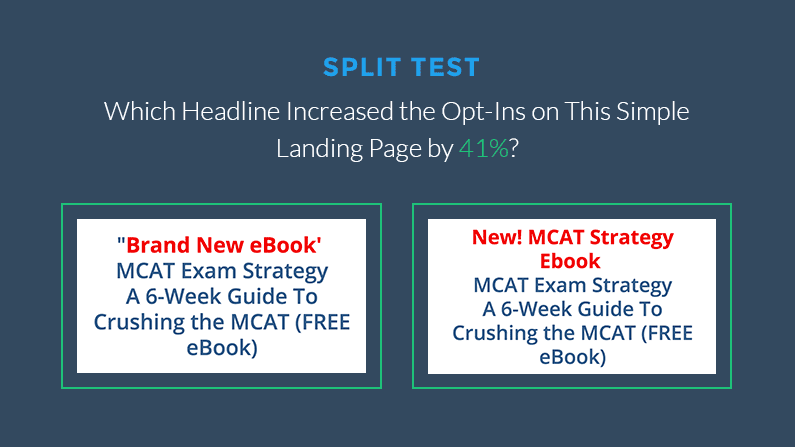 When creating a landing page to promote a new product, one of the most important things you can do is create a sticky headline that will keep visitors on your page. But what do you say to capture the reader's attention? What kind of tone should it have? Heck, what kind of punctuation should you use?
Lucky for us, Leah Fisch decided to split test her simple landing page's headline to determine which would best resonate with her visitors. Should she try to capture a wide audience with a broad headline about e-books, or would a more specific headline get more attention?
Which version do you think increased this simple landing page's opt-ins by 41.02%?
Vote below to reveal the winning split test page and our analysis.
[split_test id="5379″]