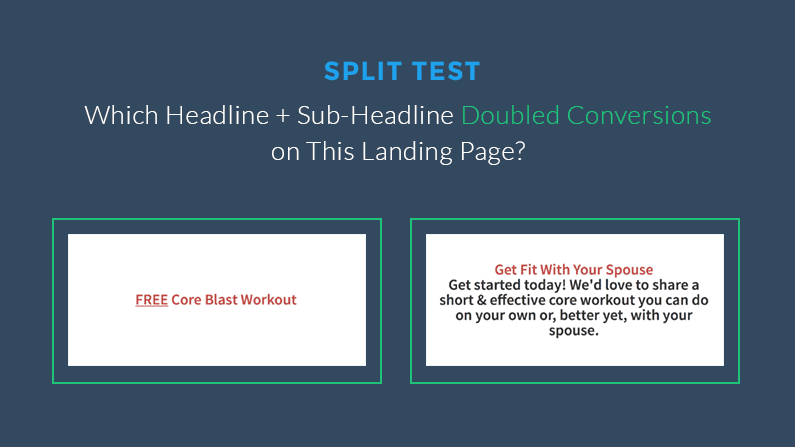 Dustin Riechmann and his team at Thrive 90 Fitness recently ran a headline + sub-headline test to determine which headline/sub-headline would best match their customers' motivations. Their strategy consisted of one page with a headline and sub-headline specifically aimed at married couples, while the other page featured a short, to-the-point headline and no sub-headline.
Which version do you think more than doubled the page's opt-in rate?
Vote below to reveal the winning split test page and our analysis.
[split_test id="4786″]