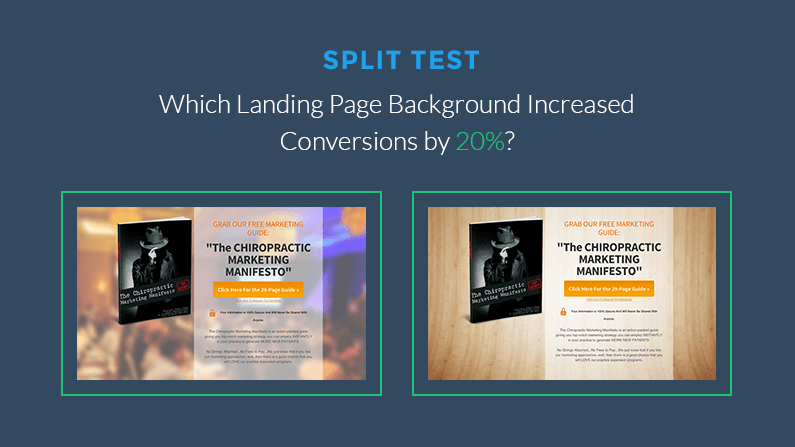 Imagery has a power that is stronger than we may realize. Images can connect us to the past and create an emotional response, sometimes transporting our minds to new places (even if we've never been there).
With that in mind, the Chiropractic Business Academy tested their landing page's background to determine which image would resonate more with their visitors.
Which version do you think increased this landing page's conversions by 20.34%?
Vote below to reveal the winning split test page and our analysis.
[split_test id="4836″]