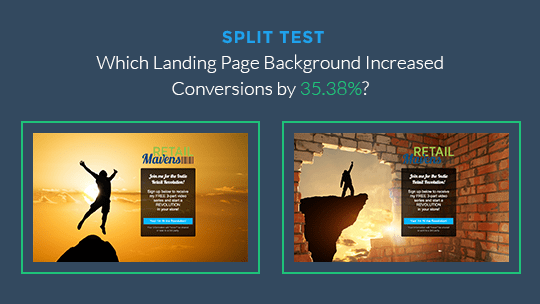 Alfred Eisenstaedt once said, "It is more important to click with people than to click the shutter." Although this quote came from a German photojournalist that lived through nearly the entire 20th century, this quote could not be more true today. In fact, this quote is the very theme for today's split test.
In this split test, Cathy Donovan Wagner from Retail Mavens tested two images to determine which background image would be more likely to "click" with her customers:
Version A: Mountain top, no wall
Version B: Cliff edge, with wall
Which landing page background image do you think increased conversions by 35.38%?
Vote below to reveal the winning split test page and our analysis.
[split_test id="4613″]