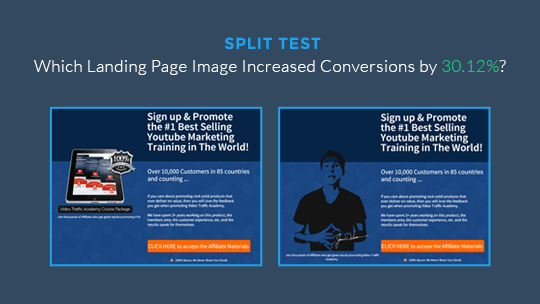 What if I told you that simply changing one image on your landing page could increase your conversions by 30.12%? That's exactly what happened in the test below from LeadPages™ user Sean Malarkey.
In the battle of imagery, which one do you think customers preferred?
Vote below to reveal the winning split test page and our analysis.
[split_test id="4311″]