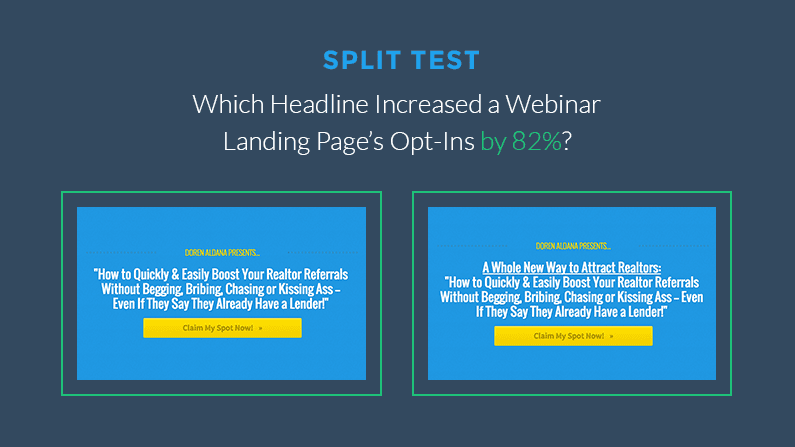 "The difference between ordinary and extraordinary is just that little extra." This quote's origins may be unknown but the meaning behind it is relevant for many situations. In this case, we examine a headline test run by Doren Aldana by Power of Choice Coaching for his webinar's landing page. Doren and his team tested two different headlines and found that one strategy would increase their current webinar opt-ins by 82.16%.
Which headline strategy do you think increased this simple webinar landing page's opt-in rate?
Vote below to reveal the winning split test page and our analysis.
[split_test id="5071″]