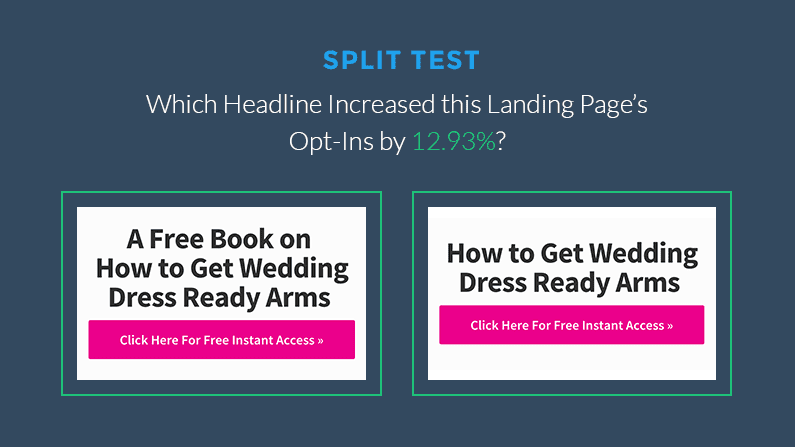 Ready to look your best for your wedding day? The good people at Bride Body created a book to help brides get their arms ready for the big day. As part of Bride Body's Facebook campaign,  they ran a split test on one of our landing page templates to determine which headline strategy would best match their visitors' motivations. The headlines included:
Version A: A Free Book on How to Get Wedding Dress Ready Arms
Version B: How to Get Wedding Dress Ready Arms
Which version do you think increased this simple landing page's opt-ins by 12.93%?
Vote below to reveal the winning split test page and our analysis.
[split_test id="5012″]