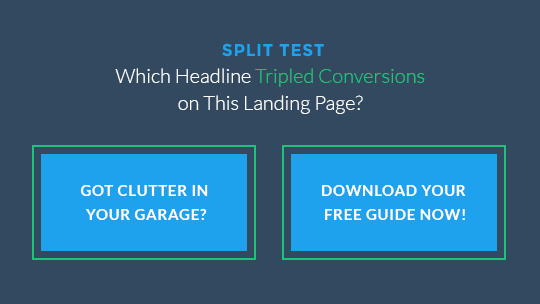 Cluttered garages are certainly a common problem, but what type of copy will actually motivate people to seek out a solution?
That was the key question in this split test from Troy Greenberg of GarageCabinets.com. Troy tested two different headlines:
Version A: Got clutter in your garage?
Version B: Download Your Free Guide Now!
Which version do you think more than tripled the page's opt-in rate?
Vote below to reveal the winning split test page and our analysis.
[split_test id="4752″]