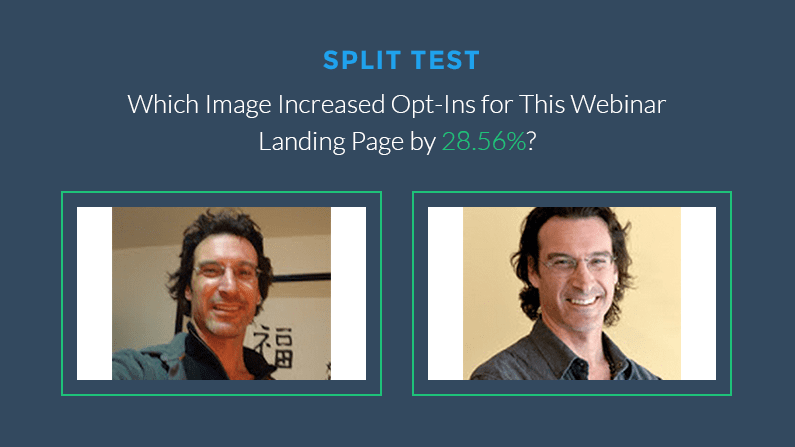 Can you spot a winning photo? Here's your shot! Below you can see a simple webinar landing page test, run  by Jeffrey Grossman, the President of Acupuncture Media Works. He tested a personal photo against a professional image.
So, which photo do you think increased this simple webinar landing page's opt-ins by 28.56%?
Vote below to reveal the winning split test page and our analysis.
[split_test id="4940″]