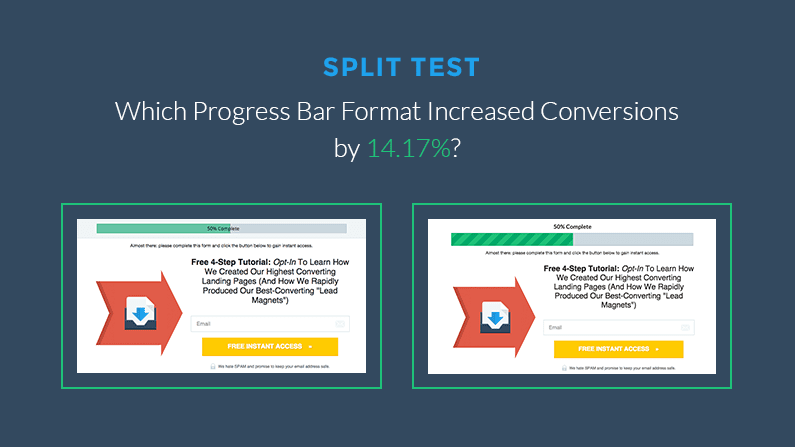 "We keep moving forward, opening new doors, and doing new things, because we're curious and curiosity keeps leading us down new paths." Walt Disney said it, and it's a perfect encapsulation of the spirit that drives us to continually improve our product at LeadPages. We've shown you the results of dozens of split tests created by customers, but we also do lots of curiosity-driven research ourselves to split-test new features before we offer them to you.
A few months back, we got curious about a seemingly minor LeadBox feature: the progress bar. Which format would provide the most clarity for our customers?
Version A: Static progress bar, text displayed within the bar
Version B: Animated progress bar, text displayed outside the bar
Which progress bar format do you think boosted conversions by 14.17%?

Vote below to reveal the winning split test page and our analysis.
[split_test id="5254″]