Every week, Tim Paige learns something new from one of the brightest minds in marketing—and anyone's welcome to listen in. Tim (that's him above) is the host of the Leadpages podcast, ConversionCast, which just marked a major milestone: 100 episodes.
That's 100 conversations, 100 deep dives into the metrics that matter, and well over 100 strategies you can borrow and apply to your own business. Some are brilliant twists on familiar techniques, while others seriously strain credibility—until you look at the data.
To celebrate a century (in podcast years) of ConversionCast, today I'm sharing 8 of their most intriguing conversion-rate optimization strategies.
First, though, we have something else for you. The ConversionCast archive is a great place to find and absorb bits of inspiration on the go, but, at 100 episodes deep, we thought you might appreciate a little guidance.
So we've also put together a package of 15 of our most popular episodes—perhaps you'll want to download and listen them to this Labor Day weekend while you're working in the yard or on a car trip. Click below to get all the audio files now, plus transcripts and strategy guides that include links and other resources so you can put these tactics into action swiftly:
Click Here to Download the Best of ConversionCast Bundle
If you have
LeadPages™
, you don't need to download this template – it's already available to you inside your LeadPages account. Just
log in
and you'll see how super easy it is to customize this page in seconds with no technical knowledge or skills, make it mobile responsive, integrate it with your email service provider or CRM, run A/B split tests, and publish it to Facebook, WordPress, or your own server.
Now, meet some creative conversion-rate strategists and the sometimes far-fetched (but totally effective) tactics they discovered. Not all of them are necessarily a fit for every business . . . but I'd bet a few could be just crazy enough to work for you.

1. Go ahead, send your list three-page emails.
In Episode 38, Tim and everyone listening got a major crash course in copywriting from Neville Medhora, a co-founder of AppSumo and the man behind KopywritingKourse.com. One of the most surprising findings? For AppSumo's audience, subscriptions and sales seemed to rise in tandem with the word count of the emails Neville sent.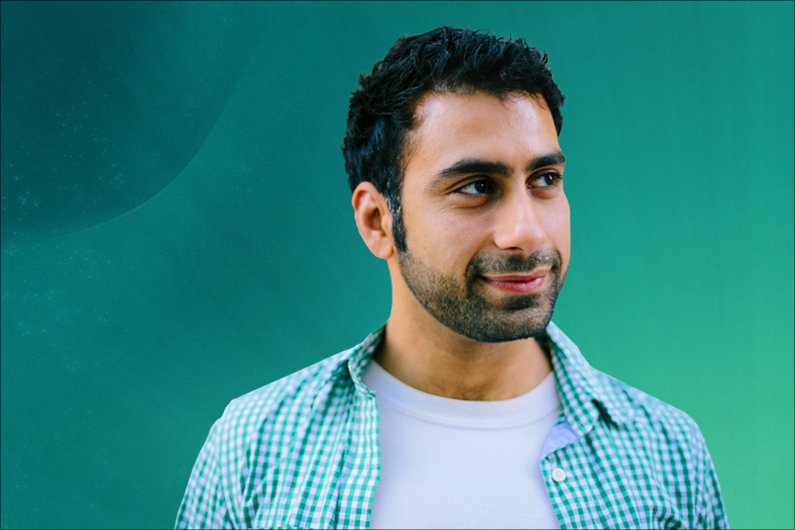 When AppSumo—a tech-deals site Neville described as "Groupon for nerds"—started out, they were sending bare-bones emails that relied on the power of a good product and a steep discount. Think "Grasshopper phone service: $25 for $100 voucher." But, Neville pointed out, "Only about 11% of your current audience is actually interested in what you're about to buy. Of that 11% of that audience of 50,000 people only about 10% of those would be right in the right mood at the right moment to buy something like Grasshopper."
So when Neville came onboard, he turned his imagination loose and began experimenting with emails that stretched up to three pages long. Instead of simple sales messaging, he delved into an explanation of each product's history and benefits, enlivened by creative imagery and a sometimes-bawdy sense of humor.
When he tried this strategy on a niche software product for design geeks and ended up quadrupling AppSumo's typical deal revenue, Neville knew he'd found a winning formula. When the company tracked the time people spent with their emails, they discovered most of them were reading the whole thing—even if they weren't part of the product's intended market.
Neville explained: "People would say getting AppSumo emails is like getting a free MBA. The reason was even if someone wasn't interested in a deal, we explained so much more in the emails . . . They trust us and they like us and they learn from us. So they stick around for a long time. That's why our engagement is so high and our drop-off is so low."
Granted, this tactic requires solid writing skills and a strong brand voice. But if you have those assets or can develop them, it's worth testing whether value-packed emails like Neville's could energize your list.
2. Yes, you can get both massive buzz and tons of leads from the same piece of content. Here's how.
"Do we want to go for shares, or do we want to go for sales?"
It's a question I've heard posed in different forms in several different content-marketing contexts. Heck, I've posted it myself.
Of course, in most cases, you want both social buzz and sales (either directly or indirectly through lead-generation), but getting both often seems unrealistic. Content that's behind a paywall or requires an opt-in to download isn't usually the makings of a viral sensation. On the other hand, content that's shared freely without an obvious call to action can end up doing very little for your bottom line.
In Episode 99, Michael Stelzner of Social Media Examiner suggested that this dichotomy may be a false one. He's developed a strategy for releasing SME's annual report that gets dozens of press mentions, thousands of social shares, and tens of thousands of leads every year. All one piece of content.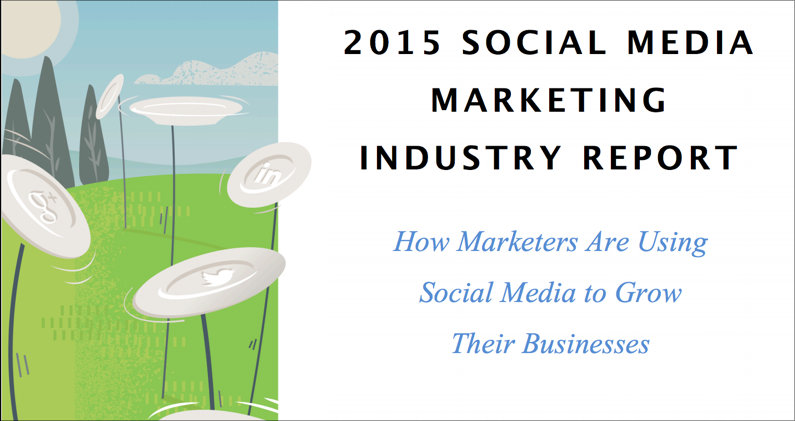 The secret is a two-part release. As soon as the report was ready to launch, Michael embedded a PDF version inside a blog post that summarized the highlights. For the first week or so, anyone who came to the site could read the entire thing without having to opt in.
And it spread like wildfire. Visitors commented. Fans shared. Bloggers wrote about the findings. The social-share counter numbers on the post climbed and climbed, and so did its search ranking.
Then, in the second week, Michael made a simple adjustment: he required an opt-in before reading the post.
At this point, he also added a little extra value by creating an intro video that gave a tantalizingly quick look at the report's contents. This review, combined with the massive amount of buzz and social proof generated by the report's "free" phase, attracted opt-ins by the thousands. In fact, since SME adopted this tactic, their annual reports have racked up 45,207 leads.
It's proof that great things can happen when you refuse to compromise.
3. Get more powerful social proof by scrapping your testimonials page.
In Episode 70, Andy Crestodina of Orbit Media Studios reported on a simple change that improved one of his clients' conversion rate by 97%: getting rid of her testimonials page.
That didn't mean getting rid of the testimonials. Instead, it meant repurposing them in a way that amplified her calls to action. "You make a claim and you back it up with social proof right next to it," Andy explained. Sometimes that proof came in the form of a testimonial video, while other times it was just a well-chosen quote.
This strategy actually allowed Andy to use more social proof than before. Site visitors are unlikely to read through an entire page or screen of customer testimonials. But if their words are woven seamlessly into the rest of the experience, it seems those visitors will absorb a lot more—and turn into leads a lot faster.
4. Boost your conversion rate up to 10% by changing nothing on your site.
If you looked at the "before" and "after" versions of Juan Martitegui's website for Mindvalley Hispano, your eyes would cross before you were able to spot the difference in the winning version.
That's because the design and copy were absolutely the same. In Episode 30, Juan revealed his very hidden conversion-boosting secret.
That secret? Load time. Juan had previously been using a respected (and not inexpensive) hosting service, but he knew what a big impact load time could have on visitors' willingness to stick around and, eventually, opt-in. He knew that LeadPages' platform, based on Google's own server technology, was super speedy, and wondered if moving his site to LeadPages could have an impact on his opt-in rate.
The results surprised even Juan: depending on the page, he saw a jump in a conversion of up to 10%.
5. Increase your sales conversions by 30% by asking for one unnecessary piece of information.
The fewer form fields you show your site visitors, the more opt-ins or purchases you'll get, right?
Often, that's true. But there are exceptions, and Tuhin Srivastava of Gumroad revealed one in Episode 28. To collect payment on Gumroad's online shopping platform for digital creators, the only fields technically required were the purchaser's email address, credit-card number, CVC, and expiration date. It made for a quick and easy buying experience.
But even technically simple processes can be psychologically difficult. When Tuhin was exploring ways to improve Gumroad's purchase-completion rate, he looked at what other e-commerce sites were doing and realized that they collected quite a bit more information.
Could asking for more identifying information make visitors feel more secure? Tuhin decided to find out by adding a full-name field to the purchase form. He was skeptical that it'd have much impact—but in fact, an astounding 30% more visitors became purchasers after Gumroad made the change.
The lesson: consider customer psychology from all angles. The side you overlook could be the one that costs you big.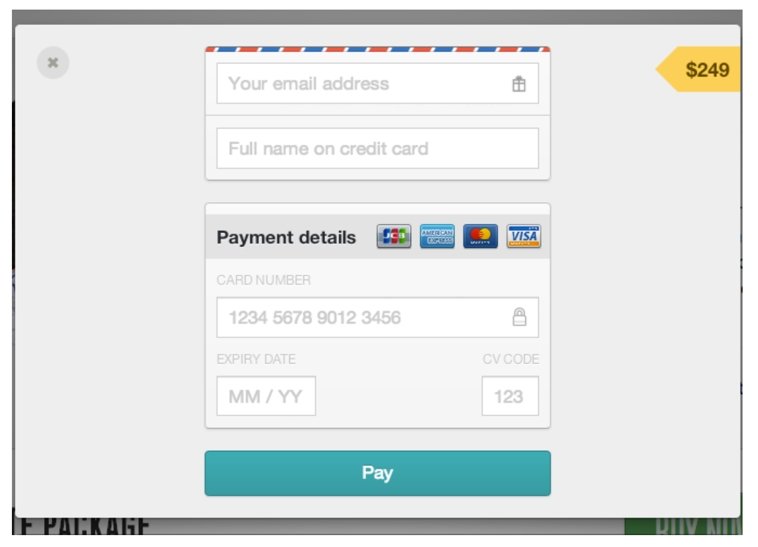 6. Turn up to 68% of cold traffic into hot leads by dropping your call-to-action button.
Chris Luck of entrepreneur education site Luck League started off following some traditional best practices for his site's call-to-action buttons. They were well-placed, they were attention-grabbing, they sported succinct and action-oriented copy such as "Join Now" or "Click Here to Learn More."
And, Chris told Tim in Episode 68, they weren't producing the results he wanted.
So he got rid of them—and replaced them with something that didn't look like a button at all. Instead, he created still images of a video start screen related to the course each page was promoting. Visitors would naturally be inclined to click the play button once they'd read the copy setting it up, and once they clicked, they'd be presented with a pop-up form to fill out for access. After Chris made this change, he found that 68% of traffic to his site started opting in.
If you want to try this strategy, it's important to note that Chris's page worked hard to get visitors interested in the course content before giving them the chance to opt-in. "I'm really educating them on what they're going to get when they get this video," Chris said. This tactic results in higher-quality leads and, most likely, more of them, too.
7. Get up to 156% more sales conversions by changing your price by $1.
Who doesn't love a free trial?
Well, maybe entrepreneurs who find that too many free trials turn into dead ends.
Corbett Barr of business-resource site Fizzle was one of those entrepreneurs. As he explained in Episode 79, he loved the idea of free trial memberships as a lead-gen strategy, but when he experimented with offering them, he wasn't impressed with the results. The company got lots of takers, but it appeared that many of them were just opting in because it was easy, without thinking much about whether they'd use the site after that.
To weed the "tire kickers" out, Corbett decided to make things marginally more difficult for them—but only $1 more expensive. He started offering memberships at $1 for the first month (instead of the normal $35).
That wasn't enough to make a dent in anyone's budget, but it was enough to make a big bump in Fizzle's conversion rate. After making this change, the company was able to convert 156% more leads into long-term, paying product users.
8. Improve email open and click-through rates by 30% by telling people to go away.
Danny Iny of Firepole Marketing knew all too well that a large percentage of his email list was probably tuning him out.
Unopened and unwanted emails might seem like a neutral factor for your business, but in fact, they can drag you down in the form of the spam complaints and increased email service provider costs that can come from repeatedly emailing a list that's mostly dead weight.
In Episode 67, Danny explained how he tried to get rid of these disengaged subscribers—and unexpectedly saw a huge boost in engagement. All it took was adding one email to his autoresponder sequence.
The subject line: "Are you getting too much email?"
That struck a chord with email-deluged readers, who opened it to learn more. Inside, Danny encouraged them to click an unsubscribe link—no hard feelings. He acknowledged that all of us tend to feel spammed by the sheer volume of marketing emails we receive every day. At the same time, he dropped a few hints of great content to come for people who were interested in staying on the list.
Here's the really strange thing. "My unsubscribe rates did not change in any measurable way," Danny said. Instead, Danny started getting a flood of replies from people affirming their interest in staying on his list. And the impact carried over into the future: once he added this email to his sequence, his open and click-through rates went up 30%.
His message was so effective that it actually beat back some of his competition. Many of the subscribers who wrote to praise Danny's emails told him that his "unsubscribe" email actually prompted them to unsubscribe from his less thoughtful competitors!
For even smarter and sometimes counterintuitive marketing strategies, make sure to download our "Best of ConversionCast" bundle below. You'll get mp3 recordings of 15 top ConversionCast episodes, along with easy-reference strategy sheets and complete transcripts. Click to get them all:
Click Here to Download the Best of ConversionCast Bundle
If you have
LeadPages™
, you don't need to download this template – it's already available to you inside your LeadPages account. Just
log in
and you'll see how super easy it is to customize this page in seconds with no technical knowledge or skills, make it mobile responsive, integrate it with your email service provider or CRM, run A/B split tests, and publish it to Facebook, WordPress, or your own server.
Which of these strategies surprised you most? Would you use it in your own business? Tell us in the comments!