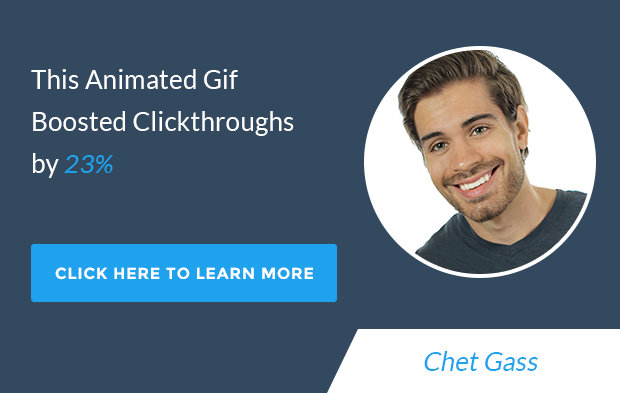 Note: The Creative GIF Tactic Chet Gass Used To Increase Clickthroughs by 23% Is Available For Download.
Click Here To Download
Our Guest:
Chet Gass is the Director of CG Marketing Automation, a "one stop shop" for everything marketing and automation related. The company helps clients implement tactics that will, first and foremost, save them and open up time for revenue generating activities and scaling their business. Their niche clients are Brick & Motor businesses, but they assist service professionals and information products/online businesses as well.
A Quick Preview of the Podcast:
How to create a GIF that will drive traffic to your webpage
How to implement a GIF in emails and not get sent to prospect's promotions folders
The psychology behind GIFs increasing clickthroughs
To See These Tactics In Action:
Click Here To Learn How Chet Gass Implemented A GIF In Email To Increase Clickthroughs
To See The Transcript: