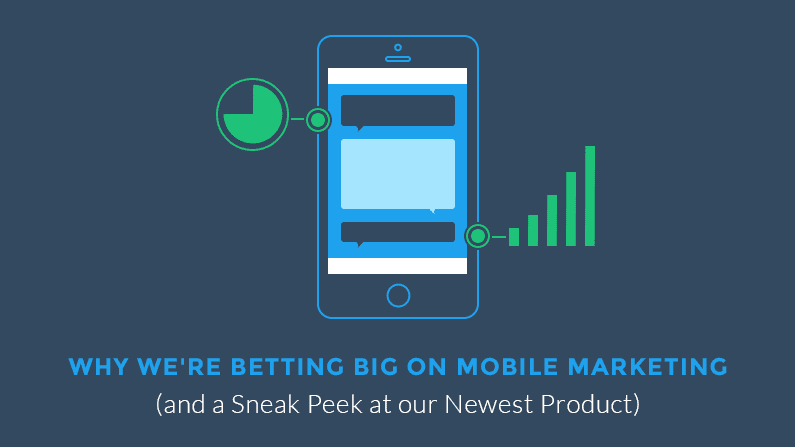 Two hours and 46 minutes per day.
That's the average amount of time Americans spend on mobile devices, according to mobile analytics platform Flurry. (And the rest of the world isn't too far behind.)
We're seemingly inseparable from those little rectangles we hold in our pockets — yet many businesses are still ignoring the huge opportunity this inseparability creates: mobile marketing.
Most likely, you're already aware that it's important to create a smooth mobile experience for your prospects. This means having things like a mobile-responsive website that's easy to navigate, and mobile-responsive landing pages (something we've always created at Leadpages).
But the opportunity you may be missing involves a different aspect of mobile — SMS text message marketing.
SMS text message marketing is a powerful way to get potential customers to do things like opt-in to your email list or register for a webinar all by sending a simple text message, rather than opting in on a web form.
This opens up an entirely new channel for potential customers to interact with your business. And what's more powerful than allowing potential customers to engage with your business on the device they're already connected to more than any other throughout the day?
That's why Leadpages created opt-in texts, a new mobile SMS marketing tool that will allow you to tap into this much-discussed but often overlooked marketing channel.
But before we show you what that tool is (don't worry, we'll get to that), let's take a minute to set the record straight on what exactly mobile SMS marketing is, and how you can harness it to generate leads in a completely new way.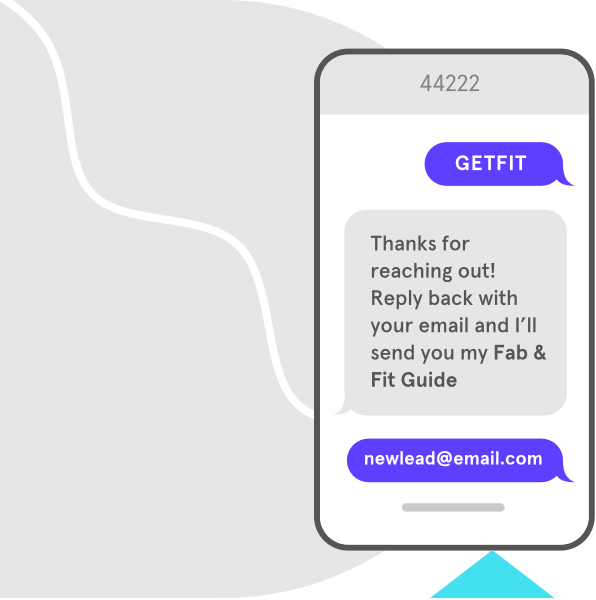 Collect leads via text message
Use the power of Leadpages' SMS opt-in text messaging to grow your email list from anywhere your customers carry their cell phones.
What is mobile SMS marketing?
SMS stands for Short Message Service, but for practical purposes, we'll just say it's a fancy word for something you send and receive every day — a text message.
Naturally, SMS marketing involves engaging with your customers (or giving them the ability to engage with you) via text messages.
You've likely already seen numerous examples of businesses capitalizing on SMS marketing in ways like the following example: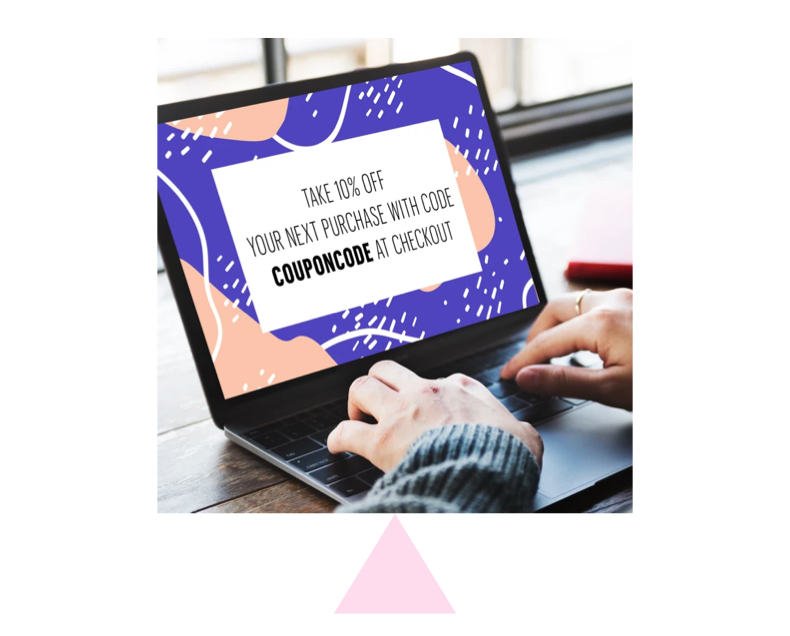 You will also find people utilizing SMS marketing in instances like:
Speaking Engagements: The speaker tells audience members they can send a text and receive a copy of the presentation slides, join an email list, etc. ("Text SLIDES to 55555 and I'll send you a copy of this presentation and add you to my email list so we can stay in touch.")


Podcasting: The podcaster lets listeners send a text to receive things like a PDF of the show notes, or to get emails about new episodes. ("Text LISTEN to 55555 and I'll send you an email every time a new episode is live so you won't miss it.")


Brick-and-Mortar Businesses: Business owners can advertise coupons or discounts for customers who subscribe via text. ("Text DEALS to 55555 to get email updates about our latest offers, deals, and discounts.")
After this potential customer sends the text, they receive a response that asks for their email address. When they reply with their email address, they receive a thank you message and are instantly added to the sender's email list.
This type of SMS marketing allows you to tap into how connected people are to their mobile devices and how comfortable they are with text messaging. In many instances, it's much easier to text a short word to a short number than to open an Internet browser, type in a URL, and then fill out a form.
It makes collecting leads and building your email list much easier in many "offline" formats.
Which brings us to the all-new tool we've built that will allow you to do all of the things described in this post in your own business.
Dive into SMS marketing with opt-in texts
Right now, Leadpages users already have access to this new feature. There are no limits to the number of times your opt-in texts are used or the number of conversions that you get from them. You will not be charged any additional fees beyond your regular Pro or Advanced Leadpages membership.
Note: We now offer local opt-in text numbers for the U.S., Canada, Australia, and the United Kingdom. This means you can use opt-in text locally in these countries without generating international texting fees.
How would you utilize opt-in texts in your business marketing strategy? Comment below!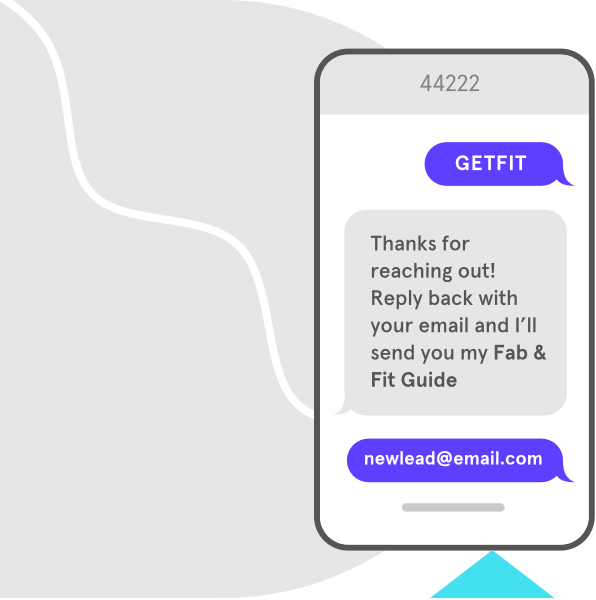 Collect leads via text message
Use the power of Leadpages' SMS opt-in text messaging to grow your email list from anywhere your customers carry their cell phones.