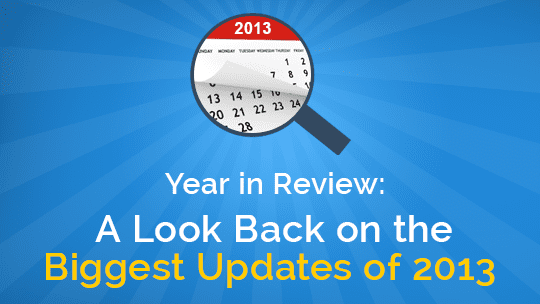 By Kat Von Rohr, Writer for LeadPages
Here's something you may not know…
This time last year, LeadPages didn't exist. (At least, not as it does today.)
A year ago, LeadPages was still just an idea.The company went by another name. Our co-founders were still preparing to officially launch the LeadPages you know today in January 2013.
But a lot can happen in a year. In just the last 365 days, we have gone from being largely unnoticed to being the unstoppable force in our industry.
For starters, we have released over 50 new page templates for you. That includes dozens of free template downloads here on the blog. We have also created several firsts in our industry, including our sort by conversion tool and LeadBoxes.
We have also added more than 12,000 customers to LeadPages, and more than tripled the size of our staff. We even raised $5 million in venture capital, so we can keep growing and innovating new tools for you.
Knowing That, What Will You Do With the Next Year?
Again we did all this in just 2013. So imagine what you could accomplish in your own business by this time next year — especially if you have the right tools.
To help with that, today I'm giving you an insider's look at the tools that we released here for you at LeadPages within the last year.
That includes every major update, free template download, and other innovation we released in 2013 — that you can start using in your business right now.
Think of this "year in review" as a quick cheat sheet for you to use as you're laying out your marketing plans for 2014 and beyond.
January: WordPress Integration + 4 New Templates
We hit the ground running last January with four new page templates for you. Our CEO, Clay Collins also took a moment to show you how to use our WordPress plugin.
1. New template: Giveaway 2-Step Squeeze Page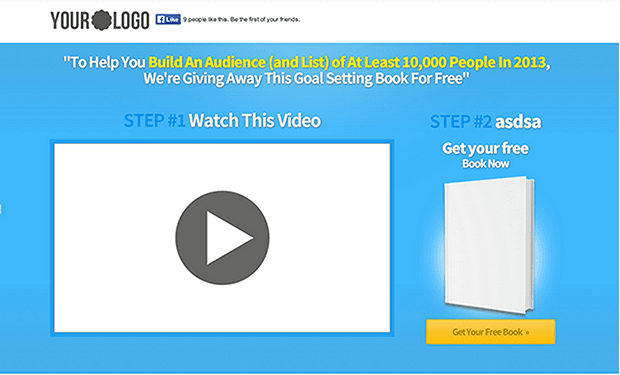 2. New template: Basic Centered Squeeze Page.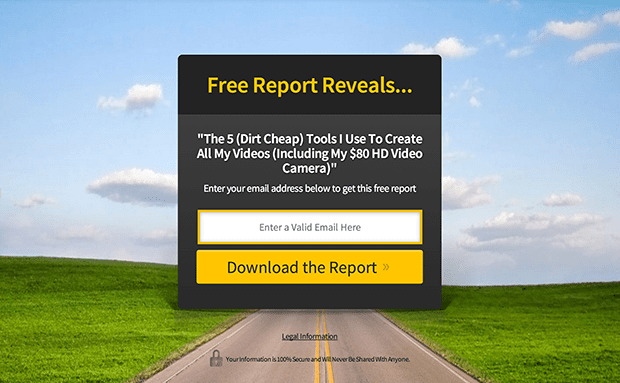 3. Update: Complete WordPress Integration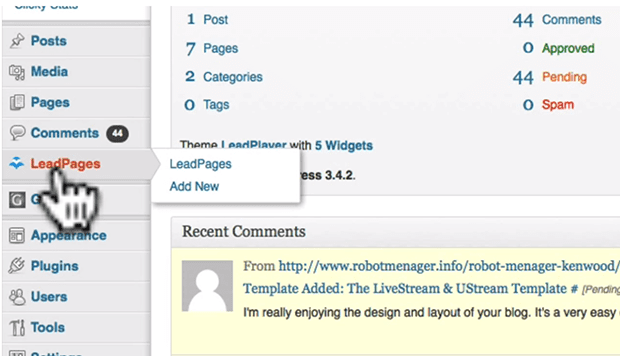 4. New template: The Order Form Opt-in Page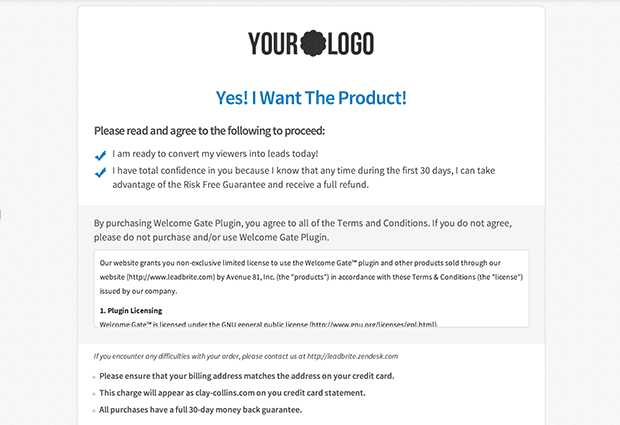 5. New template: Launching Soon Page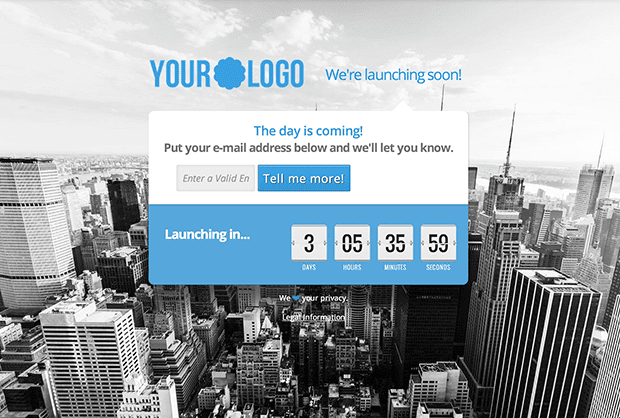 February: Speeding Up Your Conversions + 2 New Templates
In February, we followed up with two new templates and a quick tutorial on how to use a faster server to literally speed up your conversions.
1. New template: Special Offer with Countdown: Bonus Sandwich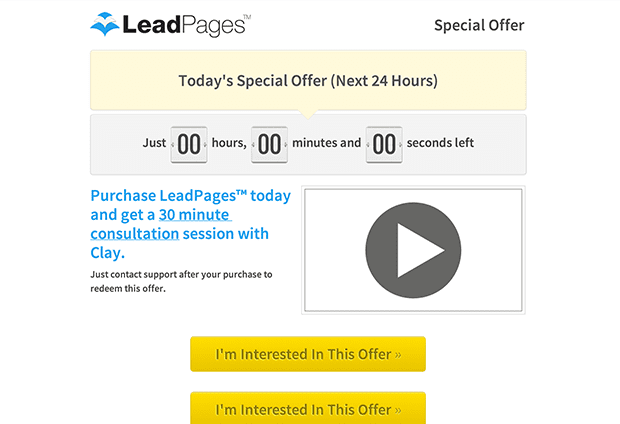 2. Tutorial: Speed up Your Conversions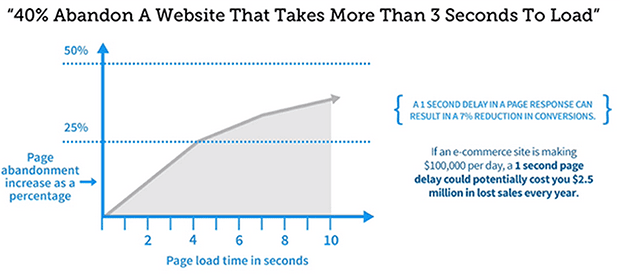 3. New Template: Giveaway (2-Step) Squeeze Page, #2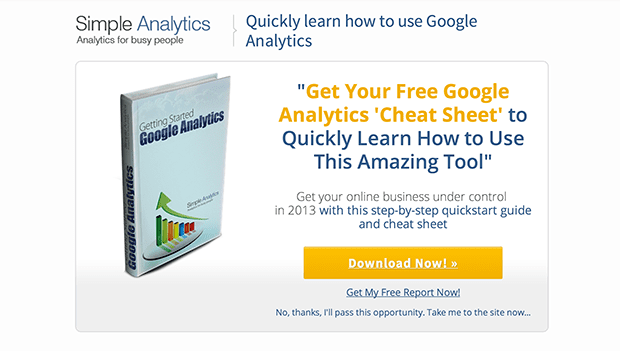 March: Facebook + 3 New Templates
In March, we started featuring templates from LeadPages users, like this webinar page from James Schramko.
1. New Template: Webinar Page from James Schramko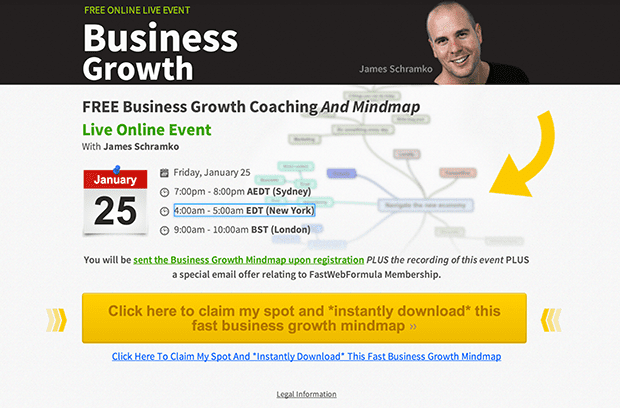 2. New Template: Thanks for signing up page.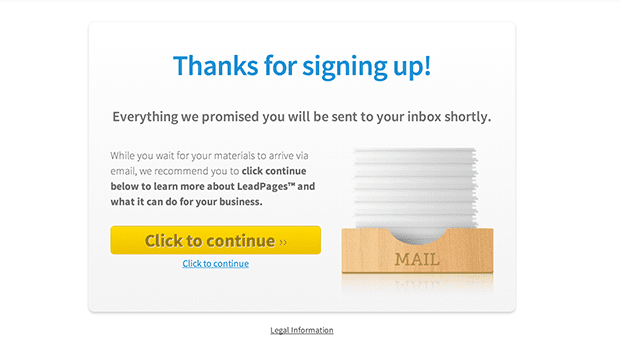 3. Tutorial: 3 Reasons to Post Your Pages on Facebook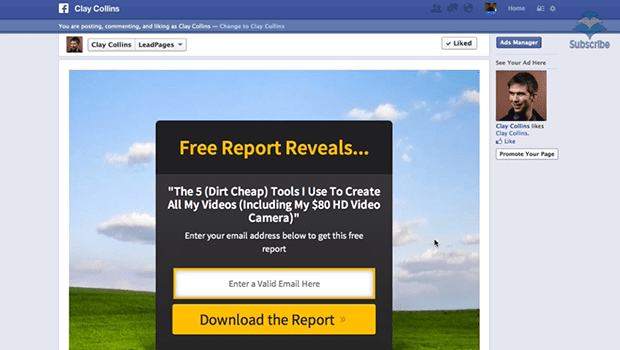 4. New Template: Basic Squeeze Page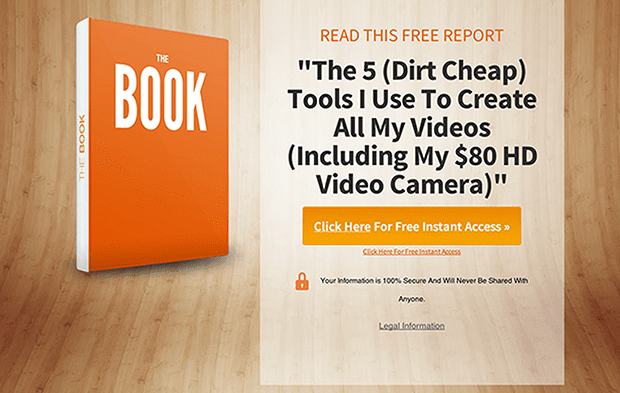 April: New Templates, Bookmarklets, and First Name Fields
In April, we really started ramping up. We released more templates from our customers and from our own Conversion Lab. In fact, we released more templates than I have room to give you here.
We also added several new features, including Bookmarket and First Name Fields that you can see below.
1. New Template: Video Fake-Out Squeeze Page (Co-created with Charles Kirkland)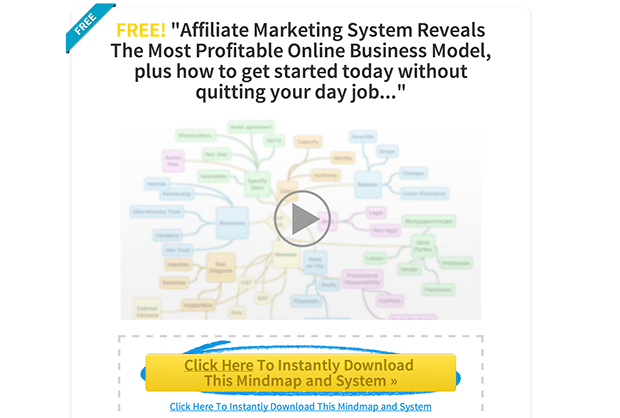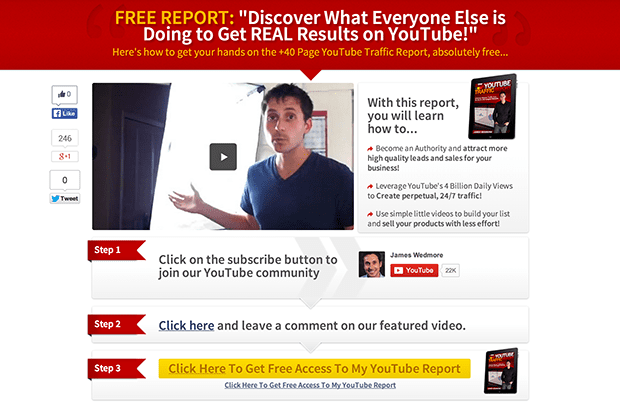 3. New Feature: You Can Now Use First Name Fields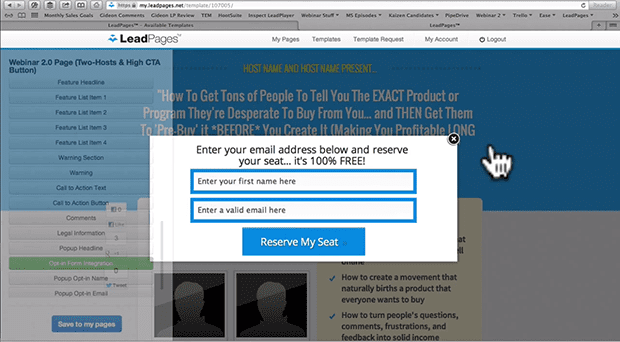 4. New Feature: Edit Your Pages with a Single Click with Bookmarklet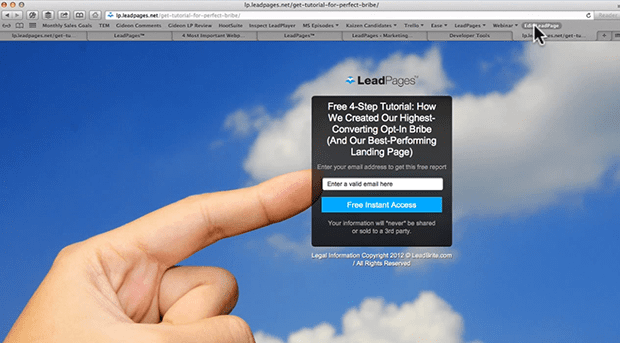 May: New Templates for Your Podcasts, Blog Posts and Webinars
In May, we started releasing templates for podcasters, bloggers, and more entrepreneurs who hosts webinars. We also released one of our favorite features, known as "pre-populating your name fields."
1. New Template: Podcast Page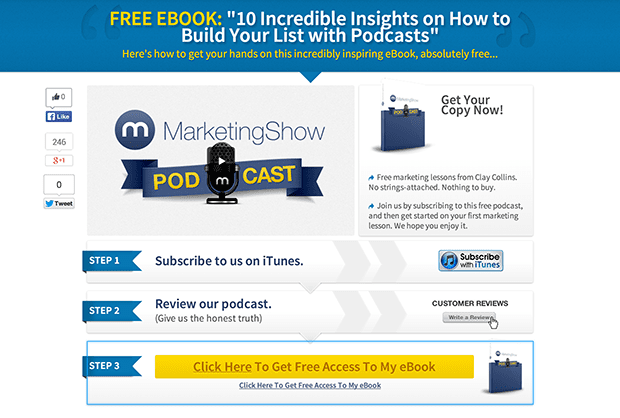 2. New Template: Webinar Replay Page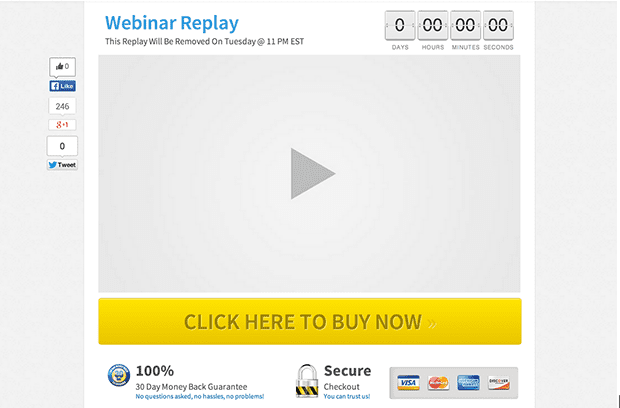 This webinar replay page (with the countdown clock) creates urgency for your subscribers to watch your webinar, and drives more sales.
3. New Template: SEO Blog Category Page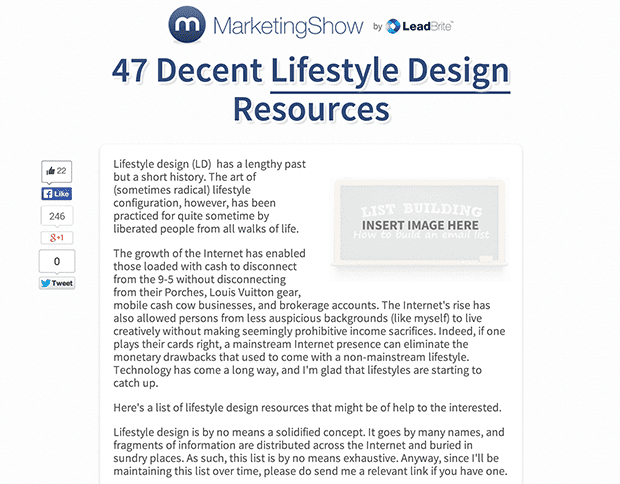 June: 404 Error Pages, Launch Pages and Analytics
In June, we released one of our top features — our "404 feature" that lets you optimize any 404 page and turn it into a sales opportunity.
We also introduced you to a new launch page, our built-in analytics and several other brand new templates.
1. New Feature: 404 Error Pages Become Sales Opportunities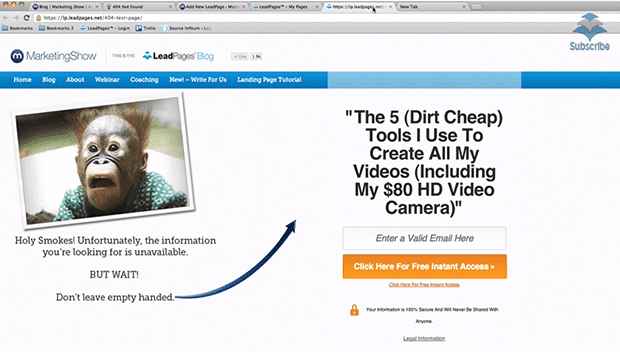 2. New Template: The Mobile-Responsive Launch Page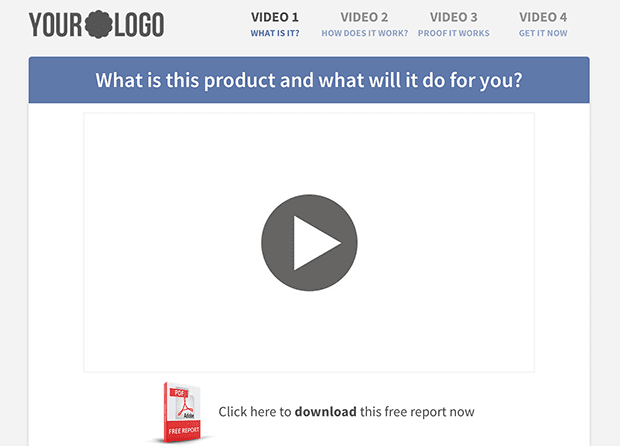 3. New Feature: Built-in Analytics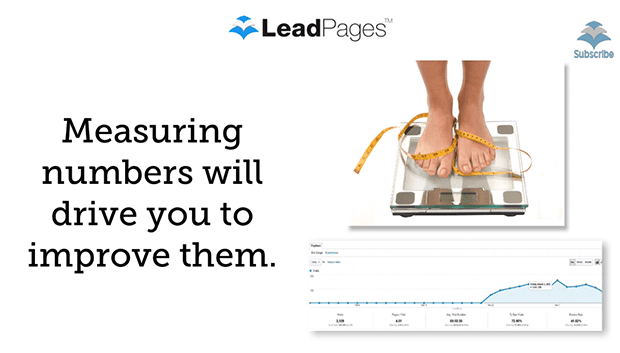 4. New Template: Adwords/PPC Ready Squeeze Page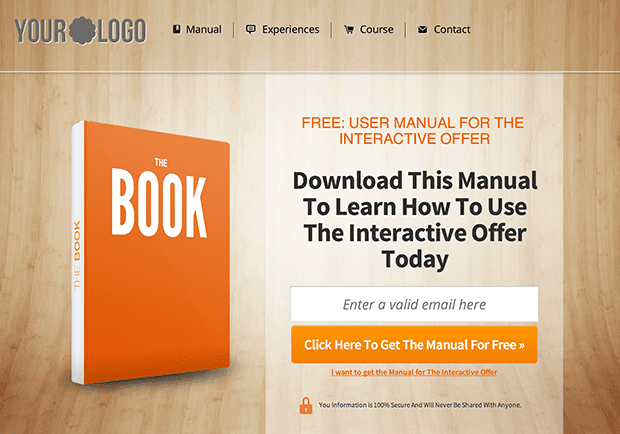 July: Custom Templates, Lead Magnets and Our "Sort by Conversion Tool"
In July, we released a ton of new features for you. That includes two of our biggest, most important developments…
1) Our "lead magnet delivery system," that allows you to send your prospects free content from LeadPages directly, and
2) Our "sort by conversion tool" that shows you the best-performing templates inside LeadPages in seconds.
1. Feature Update: Submit Custom Templates – If That's Your Thing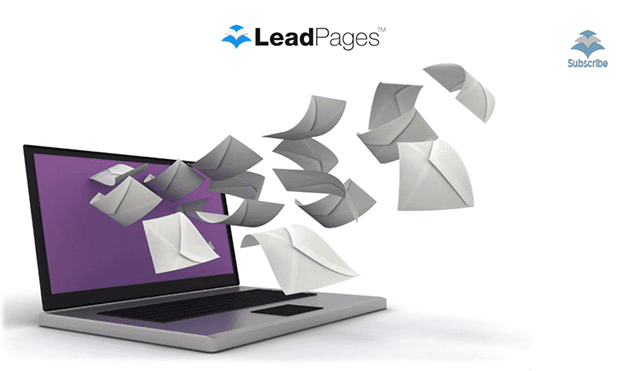 2. Feature Update: Deliver Your Content or "Lead Magnets" Directly from LeadPages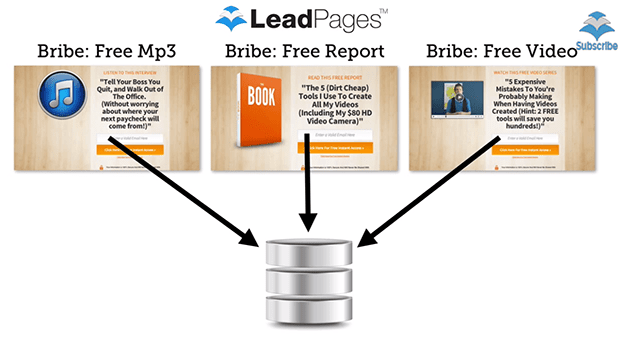 3. A First In Our Industry: Our Sort By Conversion Tool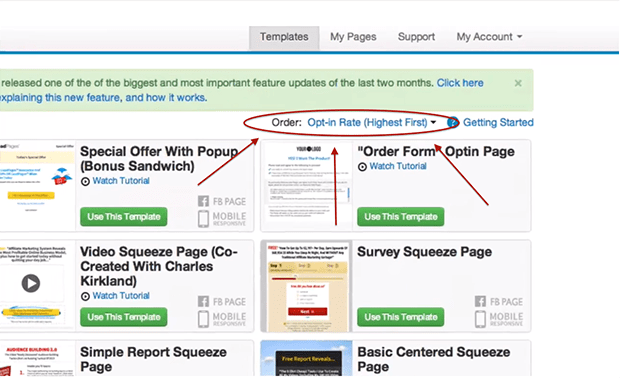 August: A New Sales Page, Split-Testing and a "Sexification" Update
In August, we released one of our biggest upgrades — or "sexification update"  — to date. This new update just made it even easier to navigate around the LeadPages site.
We also released a new long form sales letter, an easy-to-use split-testing tool, and a new 404 page that lets you turn missing pages or broken links on your site into quick squeeze pages (so you can continue to build your list).
1. New Template: Long Form Sales Letter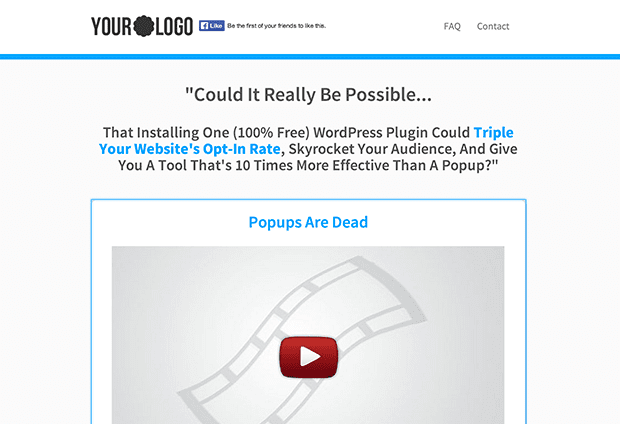 2. New Feature: Built-in Split Testing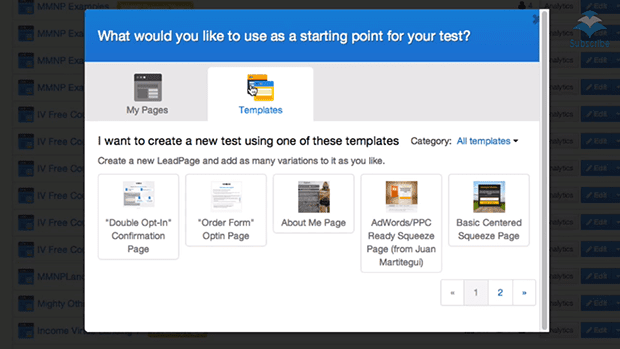 3. New Template: The 404 Error Page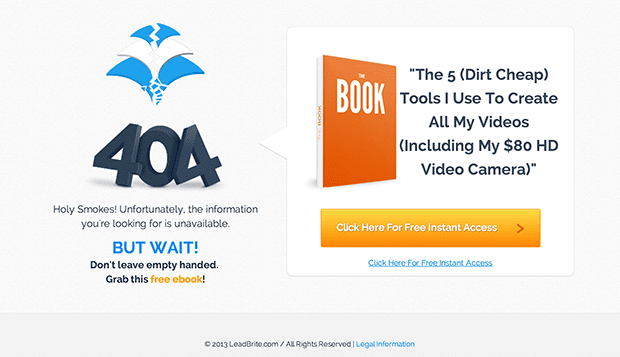 September: $5 Million in Venture Capital & a New eBook Page for Authors
In September, we announced that our "hush-hush fling" with Foundry Group and Arthur Ventures was officially legal. We also secured $5 million in venture capital financing to make LeadPages even more awesome going forward.
We also released a new mini-site template for authors…
1. New Template: eBook Landing Page (from Pat Flynn)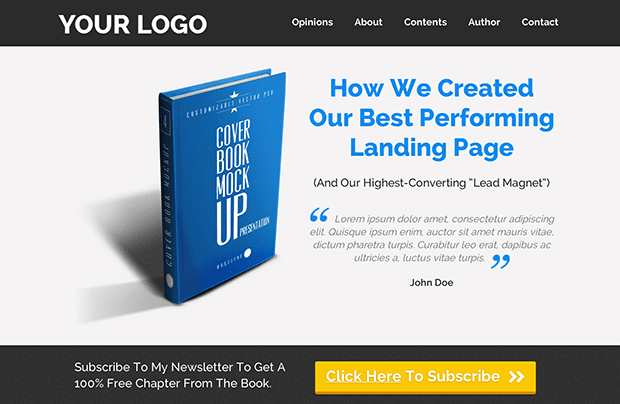 October: Multiple Form Fields and Multi-Purpose Pages
In October, we finally released a major update that our customers had been asking for — multiple form fields. We also introduced you to an extremely versatile G+ page and two new gorgeous webinar pages.
1. New Feature: Multiple Form Fields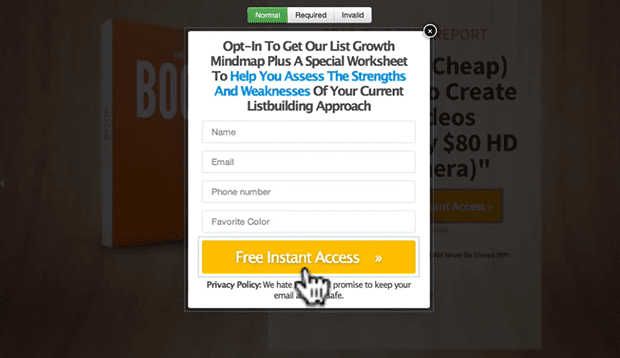 2. New Templates: Two New Webinar Registration Pages to Crush All Others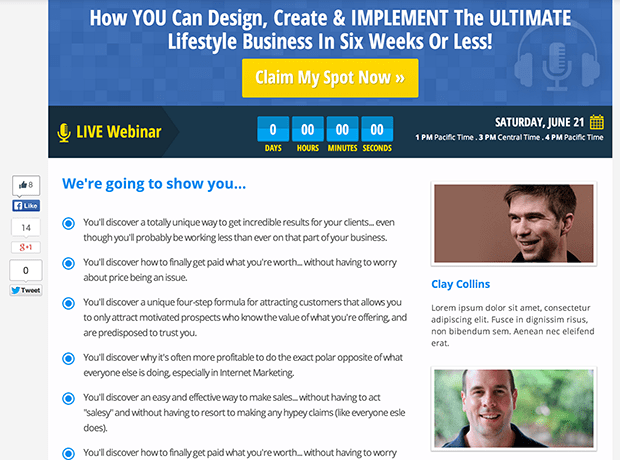 3. New Template: Our Most Versatile Google+ Hangout Page Yet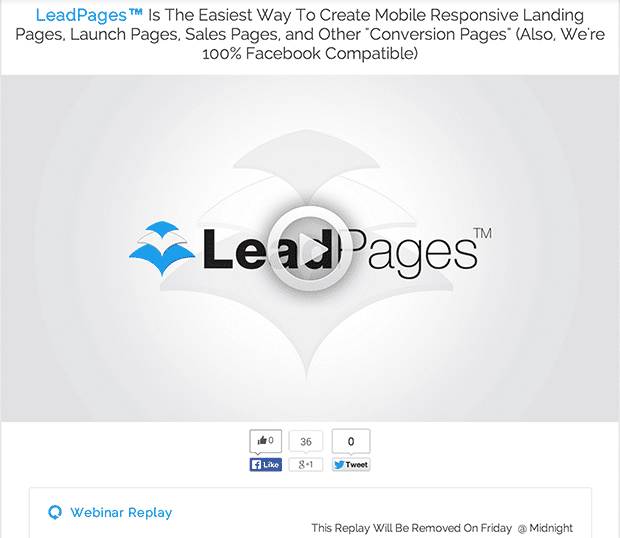 November: Major Facelift + New Video Background Page
Last month, we released an entirely new design for inside LeadPages. This new user-friendly design makes it easier than ever to sort through all the templates inside LeadPages.
We also introduced you to four new templates including the extremely popular video background…
1. New Template: Video Background 
December: A First in Our Industry: LeadBoxes
In December, we released the biggest innovation since we launched LeadPages earlier this year — LeadBoxes.
This "feature of the year" allows you to easily grow your email list from any html site — without a landing page. Simply drop in the code for a LeadBox and you can start building your list from anywhere.
1. Feature of the Year: LeadBoxes
Looking Ahead: What's Coming in 2014

Not bad for the first year in business, right? 🙂
Just imagine what's coming next year. For our part, our entire development team is working on some amazing innovations for 2014. That includes a major release that's happening within the next couple weeks. Be on the lookout for that.
In the meantime, what was your favorite page or feature from the last year? Are there any features you'd like to see us add in 2014? If so, drop them into the comments below.