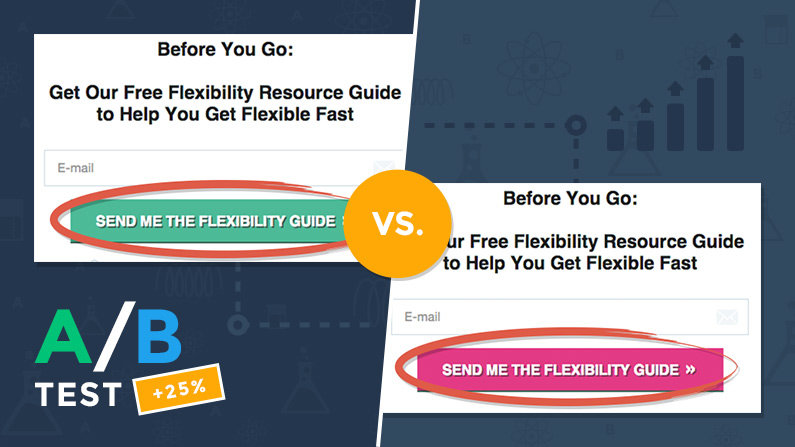 Say you've got someone interested enough in your product that they've clicked through from your landing page.
You've retained their attention with a great LeadBox™ headline. You've piqued their interest further with a custom image. Heck, maybe your site visitor has even started to type in their email address.
Is this conversion a done deal? Not quite. There's one more element that can either give that visitor an extra push or tip them away from opting in: your call-to-action button and the area around it.
In this A/B test, marketer Andy Fossett created two versions of a fitness-themed LeadBox™. One sported a green button and a standard message about keeping visitors' email addresses safe—both common LeadBox™ practices. The other was a little more daring, with a magenta button and no message about information security at all.
Which version do you think increased opt-ins for this LeadBox™ by 25.4%?
Go down to the comments and tell us which one you'd choose and why—then vote below to see if you were right!
Vote to reveal the winning A/B-tested LeadBox™ and our analysis.
[split_test id="5875″]