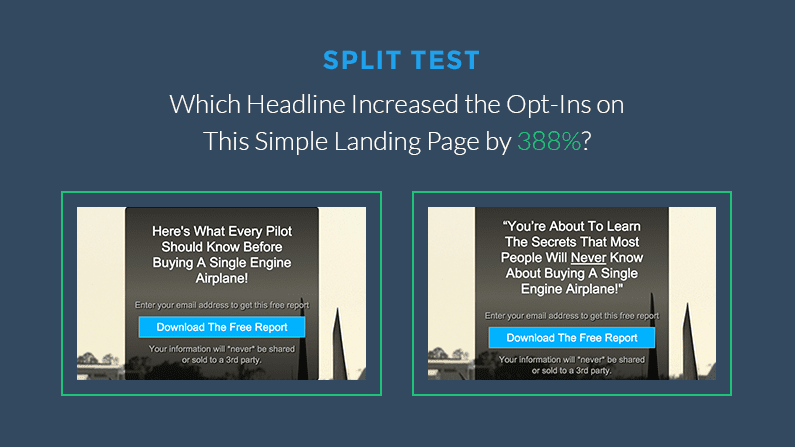 Any large purchase can be a stressful event in one's life. Whether the car is used or straight from the factory, it can be a very nerve-racking experience. The very same could be said when buying a single engine airplane. Luckily for those looking to purchase this specific kind of aircraft, Doreen Nyback and her team provide a free report to make this buying process is a little less painful.
Doreen and her team decided to split test their simple landing page's headline to determine which text would best resonate with their visitors.
Which version do you think increased this simple landing page's opt-ins by 388.83%?
Vote below to reveal the winning split test page and our analysis.
[split_test id="5095″]