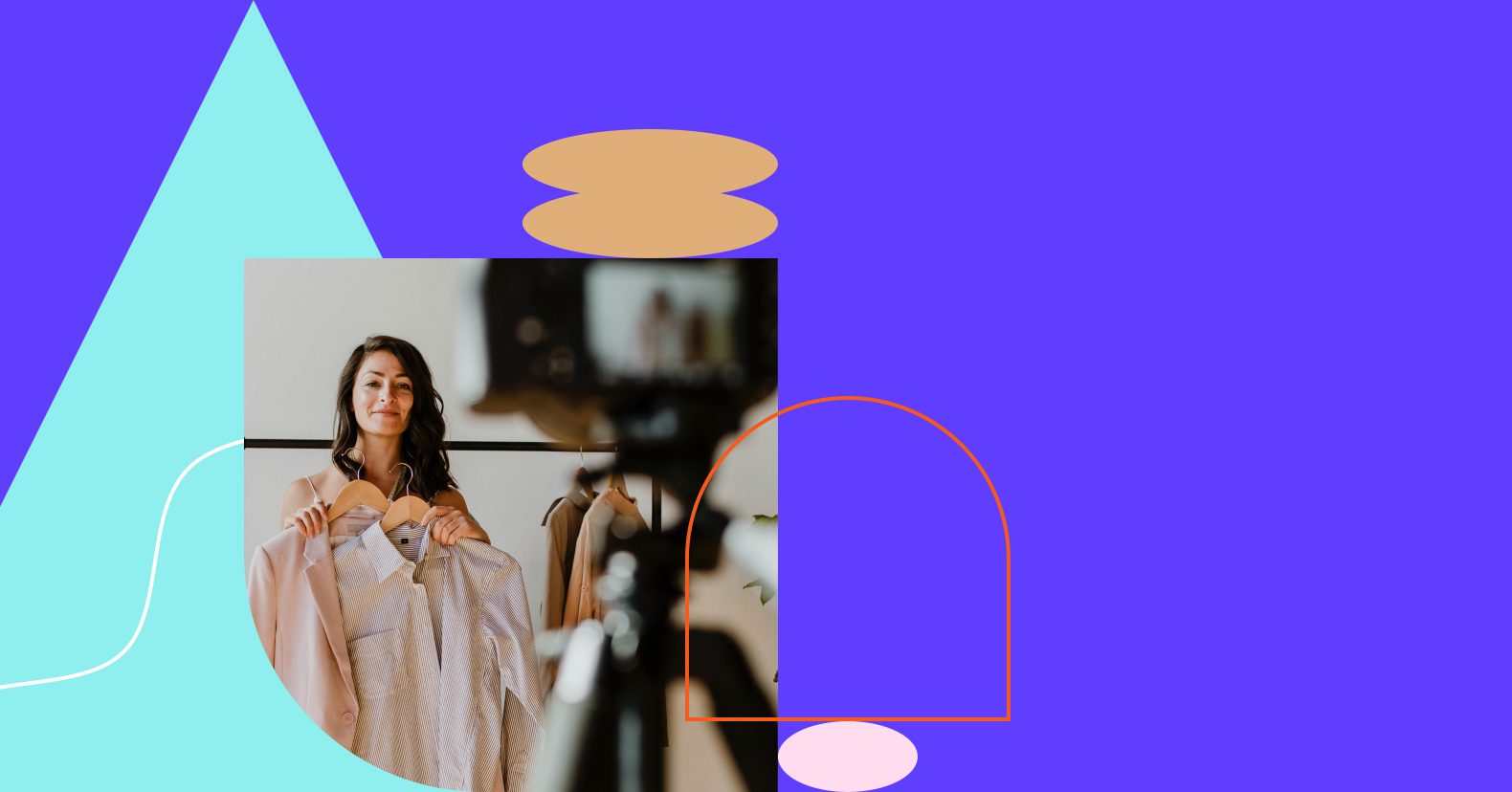 Editor's Note: The following article was originally published on Apr 17, 2019 and has been updated to include more small business examples and remain relevant in 2021.

Lead magnets can be powerful tools for any business, big or small. They establish credibility, they educate your customers, and of course, they help you collect valuable leads. They're like a gift that keeps on giving.
After you put in the initial effort to create one, promote it, and keep it optimized, you can reap the rewards for as long as the content remains relevant.
The trouble is, if you're a marketer heading up a small team, or a business owner wearing many different hats, you need lead magnets that are not only effective, but also really quick and easy to execute well.
Fortunately, we've got heaps of ideas that just might end up being perfect for you. In this article, we'll cover:
What is a lead magnet?
A lead magnet is an incentive offered to prospective customers in exchange for their contact details. The goal is to entice website visitors to convert, which could mean sign up for a business offering or make a purchase.
Have you ever subscribed to a newsletter, downloaded any form of gated content or attended a free webinar? Those are all lead magnets.
Generally, lead magnets offer downloadable digital content, like ebooks, checklists, white papers, and training courses. But they can also be an opt-in offer for an email course, coupon, or video.
Breaking it Down: Stages of Creating a Lead Magnet
While a lead magnet is technically one thing (the downloadable content, there's more to promoting one than just that. So to help make that clear, we've divided it into its different stages or components: content, deliver, and promotion.
Stage I: Content
What will your lead magnet be? A downloadable guide? A free coupon?
The internet (and this article) abound with great ideas and tools. You can either go all in and invest a ton of time and money into making some high-value freebies, or you can repurpose almost any kind of content you already have, like old white papers and useful webinar recordings and other material lying around in your company hard drives.
Either way, the lead magnet has to meet the needs of your prospects and also be a representation of the quality you can offer them should they choose to purchase your product or service.
Stage II: Delivery
The next thing to consider is how you'll deliver and gate the content. 

1. Opt-in Form
The lead magnet form typically asks for the details you require to pursue the lead, such as the visitor's name, email address, phone number, profession or industry. Depending on the privacy laws in your state, you might need to have a few tick boxes for your prospect's consent.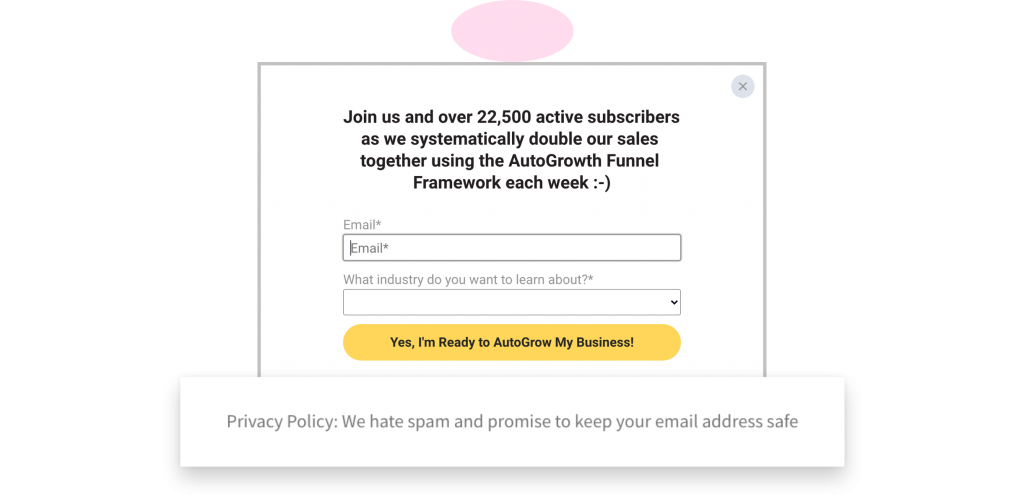 2. Delivery email or download page
Downloading the lead magnet is only the beginning of what is hopefully a long relationship. Once the visitor fills out the form, you'll be emailing them the link or file with the content. If you prefer, you can also take them directly to the download page.
3. Thank-you page
This is the page the visitor sees after they download the content or fill out the form. It's good manners to say thank you and you could even sneak in a little CTA. Something like, "Thanks for downloading X! Join our free Facebook community and share your thoughts!"
Stage III: Promotion
The promotion of your lead magnet is probably as important as its content. You need people to see that it exists, and want to click on it. This is where your copywriting mettle comes in: to make the landing pages, opt-in forms and pop-ups utterly irresistible.
Also, you don't want to tuck your lead magnet away in a place nobody can see it. Here is a quick list of ways you can promote and share your lead magnet:
Using pop-ups
At the footers of related blog posts
Via social media ads
Do lead magnets work in 2021?
Spend enough time on the internet and you'll see that lead magnets are everywhere. Everyone is using them—from your local yoga studio to your dog food manufacturer.
Which is fair, because lead magnets have been effective since the dawn of digital marketing and are still must-haves in any marketer's toolkit.

But there's something you need to watch out for: And that's creating bad or mediocre content.
Mediocre lead magnets don't offer much real value, ask for too much information, give too little, and are poorly promoted. They're just clutter.
Good lead magnets center the audience's needs, cater to the specific way they like to consume content, and are properly optimized and promoted. Oh, and they aren't just put up on a sidebar and left there for five years—they're consistently updated to remain relevant to prospects.
So do they work? Absolutely. But only if you're putting the time and effort into making them awesome—from the quality and clarity of the information they provide to the design or format they live in.
What makes a good lead magnet?
A lead magnet that's good for your business gets you lots of leads. A lead magnet that's good for your prospect, is useful to them: ideally something they return to because it teaches them something important or helps them solve a business problem. It's really as simple as creating a mutually beneficial relationship between the content and the customer.
Talia Wolf of GetUplift reportedly grew her email list by 4000 subscribers from just one lead magnet: a cheat sheet that appears on an exit pop-up.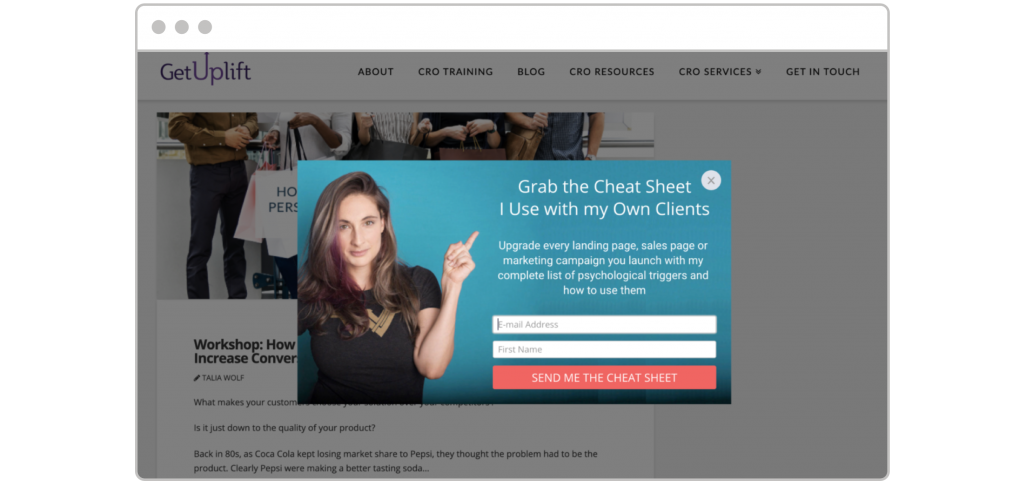 But the trick to getting these high conversion rates is simple: you need to help your customer. Let's break down what that means.
1. The content is genuinely useful to your audience.
On his almost encyclopaedic blog, renowned SEO-expert Neil Patel wrote: "People don't want to opt-in and read an e-book. They want an instant solution to their problem. The best lead magnet tools deliver on that promise. And that makes them irresistible to sign up for."
For the most part, he is right (Although, for the record, there are people who want to read an e-book).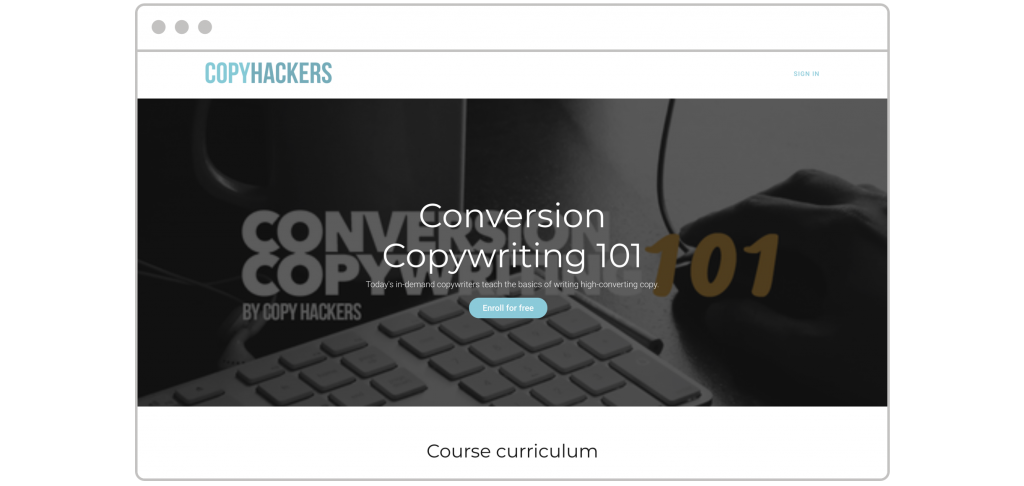 Take a look at CopyHackers, which offers some of the most sought-after (and expensive) copywriting courses on the internet. A lot of the people who need CopyHackers are copywriters, marketers and entrepreneurs—how else do you get them to pay hundreds and thousands of dollars for a copywriting course? By giving them a taster, of course: in the form of a free module and a product launch handbook.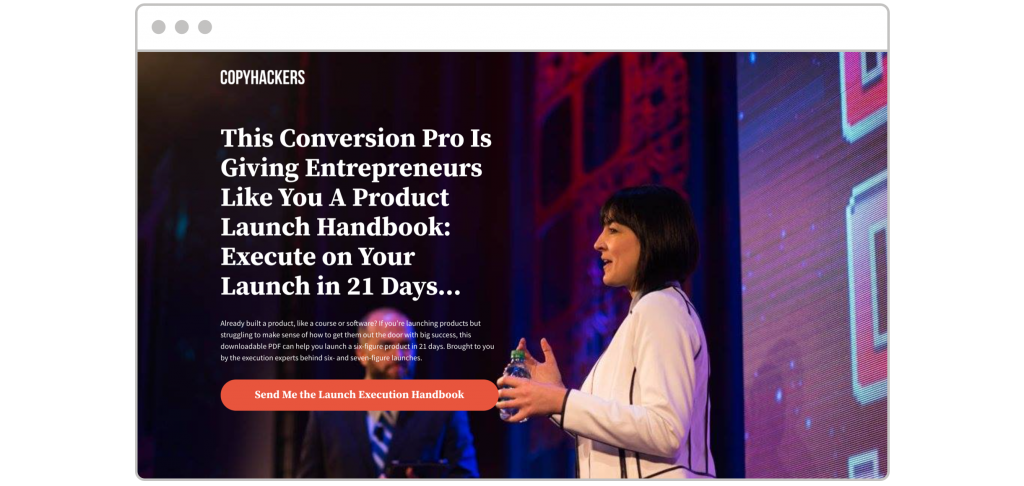 This is one of a few lead magnets on the website, which exist among hundreds of useful blog posts and free tutorials.
2. The magnet is in the right format
What format should your lead magnet take on? There's no single right answer to this question, but it's one that deserves a bit of thought.
If your content and subject matter is complex or technical, you might want to consider an ebook, white paper, or even a webinar. If it's instructional in nature it could exist as a PDF checklist, a guide, or a video. Or if you're looking for a way to show compelling data, you could consider an illustrated infographic.
You should also consider your audience. What stage of the buying process are they in? What do they need to know? What's the most efficient way to deliver that information?

In 2020, GetResponse conducted a small study on the use of lead magnets in the industry. It found video lead magnets to provide the highest conversion rate, with written content coming a close second.
At Leadpages, we support a lot of our customers' lead magnets. So we reviewed the effectiveness of different types of lead magnets and created a handy chart that organizes them according to their promise of engagement and ease of consumption: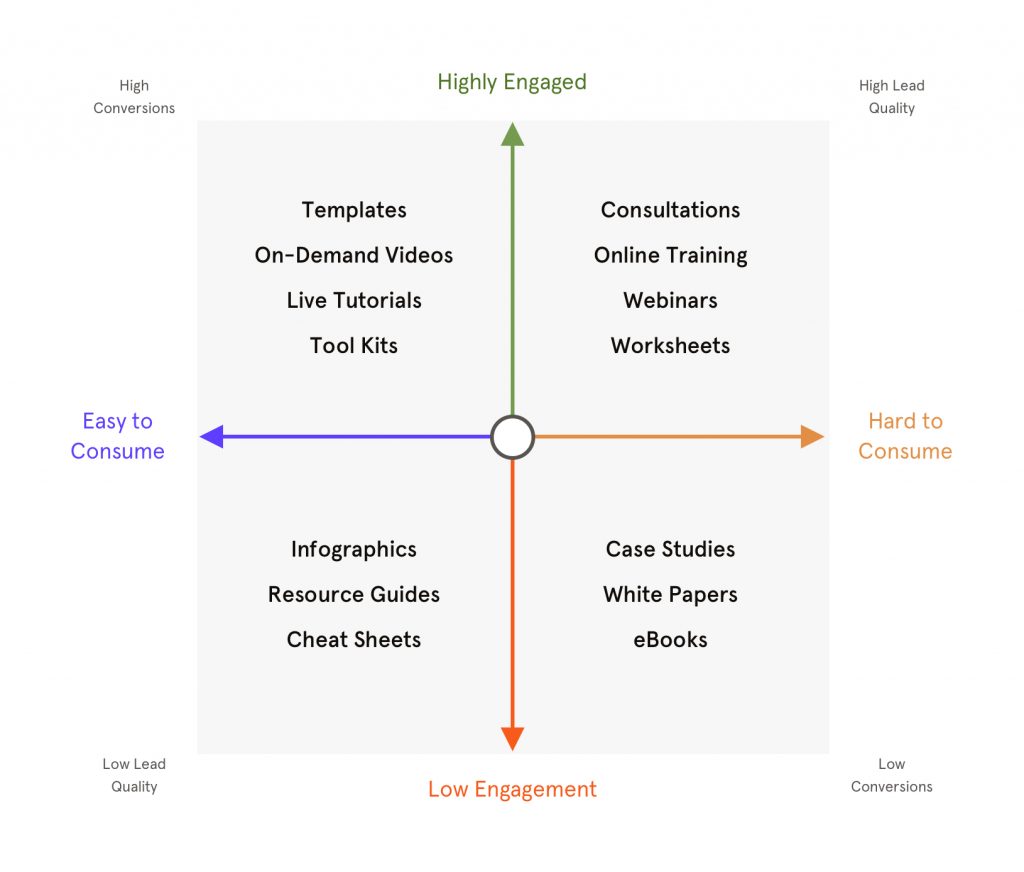 These graphics, though grounded in data, are just guides. This doesn't mean you should race to make a webinar or a tool kit.
Deciding what type of lead magnet you wish to use is a holistic decision that should be informed by more than generalized data on conversion rates.
3. The lead magnet is thoroughly optimized for conversion.
For your lead magnet to work for you, it has to be found. After all the hard work you've poured into creating your lead magnet, you'll want to give it the best possible chance to attract and convert leads.
This means you'll want to encourage its visibility on your page by positioning it correctly, making it shareable, and optimizing your form carefully.
Here's a heat map that shows the number of views that various parts of a landing page garner. The best place to snare your prospect's attention is at the top center-left side of a page.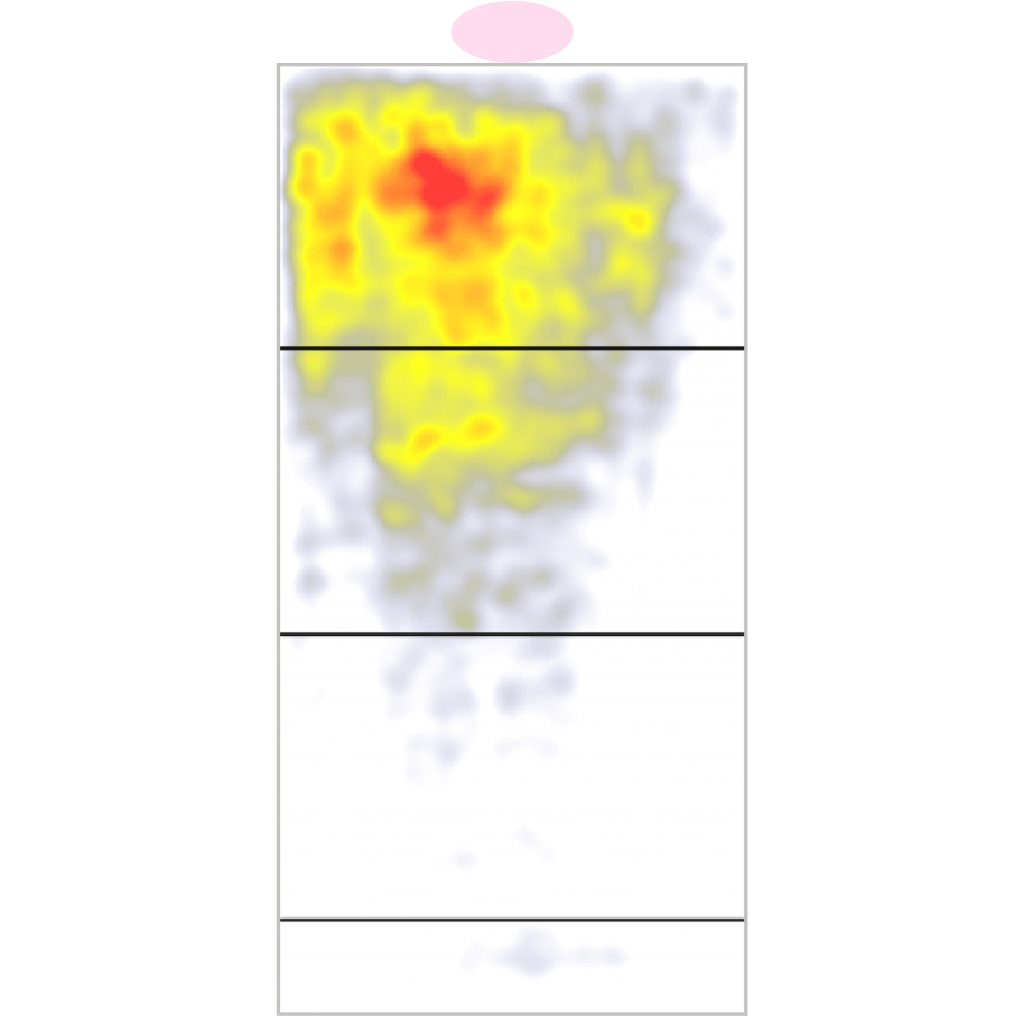 You can even place the magnet in a sidebar, the bottom of your article or a pop-up.
Secondly, most lead magnets will have a landing page or an opt-in page where prospects have to fill out details. There's a lot that goes into optimizing it but you can learn here.
Pro-tip: Running a business is a lot of work, so chances are you don't have the time to fuss over all these details. Try Leadpages—it makes this part of the process easier.
12 high-value lead magnets you can whip up to win—fast
The idea of a lead magnet that can get you leads and grow your email list in your sleep can be exciting. But we all know that in the fast-paced world of marketing, efficiency and economy is of the essence.
Some of the following ideas are quick because you can repurpose content you already have so you're not creating anything new. Others are simply easy to create!
But all of them have one thing in common: they pay for themselves in leads over time.
1. Create a content upgrade
Content upgrades are basically freebies attached to high-performing blog posts that improve on the content in the blog posts.
Take the best performing blog post (or posts) on your website, jazz it up with new and more-detailed info, make it more usable, maybe add a couple of images and turn it into a PDF! (Or a PowerPoint or a video or anything that suits your prospects.) There's your content upgrade!

Your magnet can also be content that can be consumed as a complement to the blog post you're upgrading.

Here are a few ways you can upgrade the value of your content:
Create infographics to accompany the text (you can make them easily with Venngage)
Add new checklists or excel sheet planners germane to your post (like a real estate rental checklist or a party-planning checklist)
Link to a gated video of a webinar or a tutorial
Include more value—for instance, if your blog was about how to plan a camping trip, make a buying guide for specialty gear
For example, at the end of a blog post on running sales meetings in-person and otherwise, a big resource pops up: RingCentral's remote work playbook. A person who's enjoying the read might want more practical tips and the end of the post is a good place to put a pop-up.
If you publish a lot of blog posts around a particular subject, like trekking trails in your area, you can update the info and bring all of them together in an ebook. Or make printable maps.
Pro tip: Find your top-trafficked article by using Google Analytics or seeing which content is most frequently shared from your social media accounts.
2. Give away transcripts
If you're podcasting or filming videos for your business, you should already be creating transcripts for each episode or video. (It's a good practice to add subtitles so your audience can watch because 80% of consumers are more likely to watch an entire video when captions are available. Plus, it's more accessible.)
Pro-tip: If your company does webinars, you could bundle a transcript along with the video (or even without the video) as a lead magnet long after it is over.
Transcripts are time-consuming, so speed up the process with online transcription services, like Rev, Trint, Otter, TEMI or Datalyst.
Accompany the transcript with an engaging intro and conclusion, spice up the body copy, and add a checklist or a template to it. Turn it into a PDF and go!
3. Read blog posts (or ebooks) out loud
There are many people who consume audio content while commuting and on breaks. So bring your high-performing posts to them in audio form. Like an audiobook, but for blogs.
If you're recording yourself, you can use a free service like Audacity, or invest in GarageBand or Adobe Audition. (Or just go with a professional).
Business coach Marie Forleo uses audio lead magnets on her website: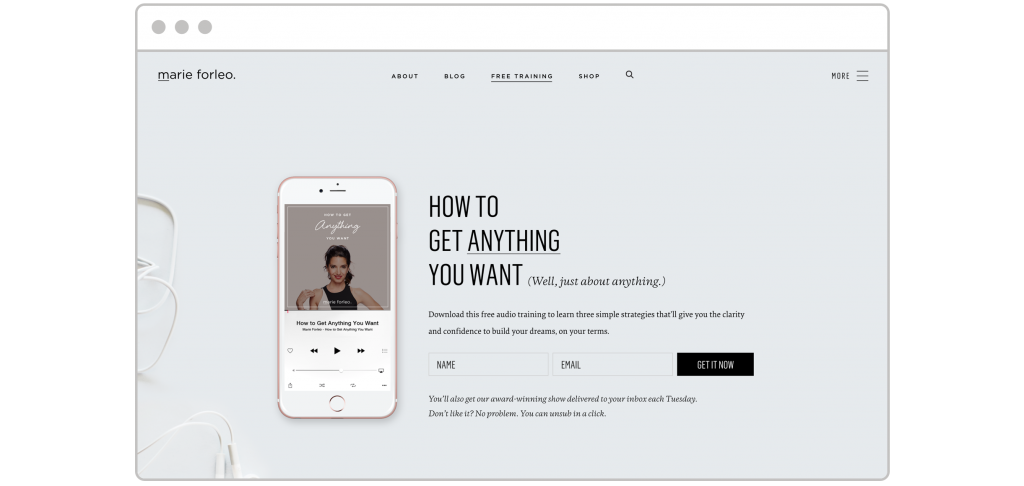 4. Quizzes
If the mind-blowing success of BuzzFeed is anything to go by, it's clear people love talking about themselves.
Quizzes are exciting and can make people feel like you care about them. Plus, they're so easy to make, using specialized tools like Typeform and Interact or even just Airtable.
They're also great lead magnets because they provide the additional benefit of being able to segment your leads. Nutritionists and diet consultants use this a lot, as do financial consultants.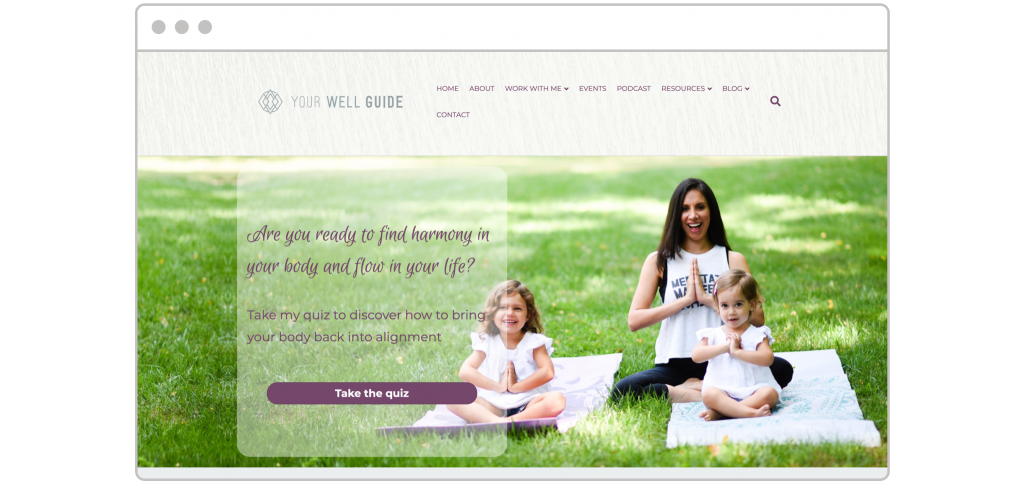 5. Showcase "Best in Show" content with a swipe file
For copywriters, a "swipe file" is a compilation of your best copy: sales letters, emails, blog posts, or other projects that you might want to literally "swipe" and revisit later. It's like Pinterest, but for work.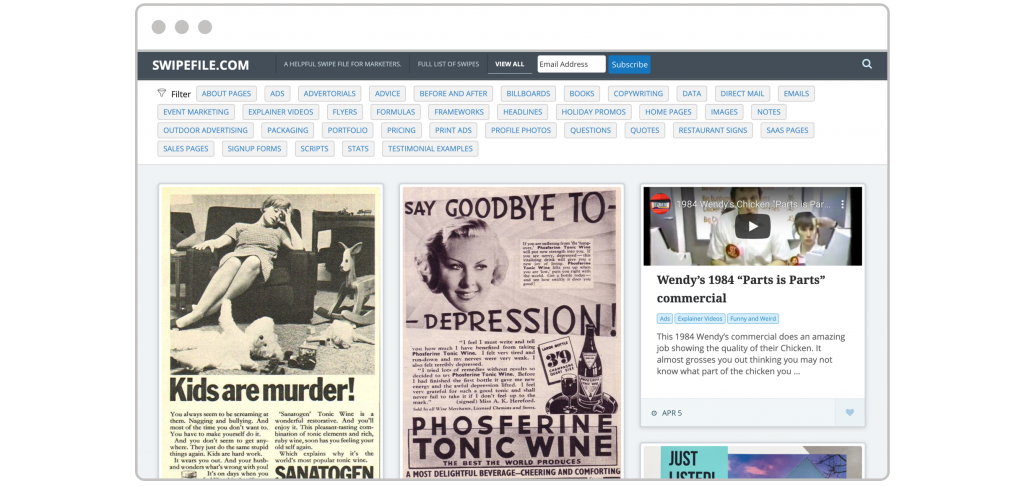 There's probably a "swipe file" equivalent in your industry or company—you could compile successful sales pitches, productivity protocols, blog posts—or really any "best of" work that your readers will find useful.
Pull your documents into a PDF and go!
6. Deliver analytics to left-brainers
People want to believe and trust in your claims and numbers and concrete data build credibility. So don't hold back (within company non-disclosure diktats of course). Share real-world results, stats and figures.
Dig up your excel documents, graphs, marketing results, split-test numbers, results from experiments, and schedules. If you've done original research, turn that into a gorgeous presentation.
They could even take the form of white papers or downloadable data visualizations (you can use datamaps.world or Infogram for this.

Data visualizations are beautiful, by the way. Here's an example commissioned by the Wagner's Bayreuther Opera Festival a few years ago: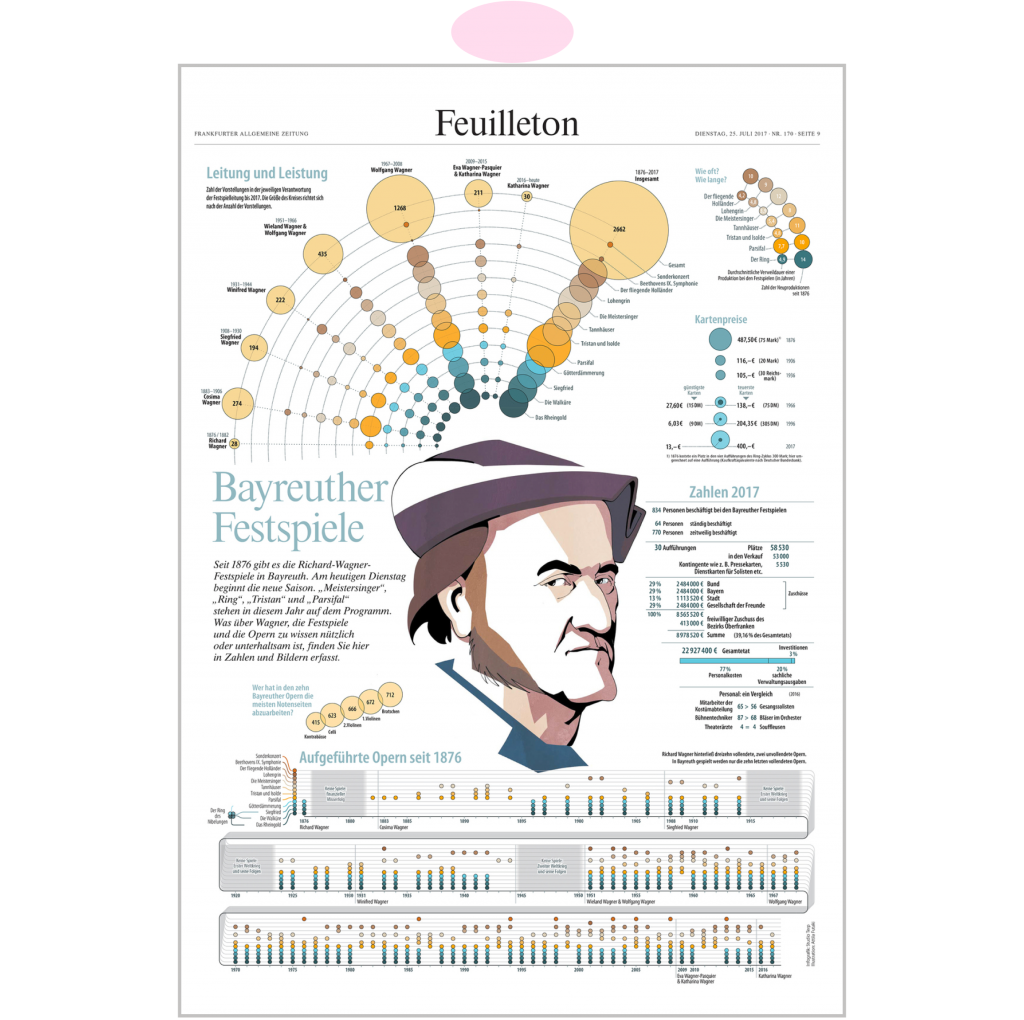 7. Give away a preview of your product or service
Ideally, your lead magnet should help pre-sell whatever product or service you will eventually ask your subscriber to buy. It's like dating. Samples and previews help prospects answer the question: "Do I want to commit my time and money to this?"
For instance, this nutritionist sells plant-based nutrition programs and coaching, some of which cost hundreds of dollars. So she's put a wellness book together to give her target audience a "taste" of her approach to nutrition.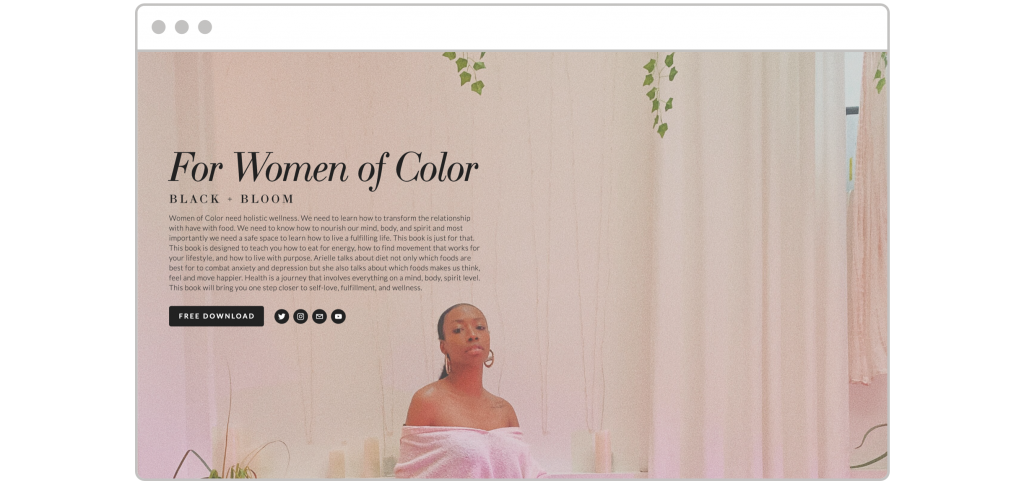 If you're an author, you could put up a chapter of your book. If you're a graphic designer, it might be a website template. If you're a real estate agent, it might be a quick list of properties.
With this type of magnet, it should be crystal clear to your prospects where and how they can purchase your product. Use a call-to-action link.
Pro tip: Giving away a chapter of your book? Link your free chapter to a sales page where your subscribers can buy your whole book, like this Leadpages Author Book Excerpt.
8. Tools and Calculators
Most lead magnets are one-trick wonders (where you just make the world's most beautiful download and it's done). But tools and calculators can really go the extra mile or two.
But you get the picture. In Neil Patel's words, "Instead of a one-time email trade for a piece of content, you hook them in with a tool that's so useful that they can't help but return."

Take this print-friendly Monthly Budget Planner by the National Foundation for Credit Counseling (NFCC) that just does the math for prospects.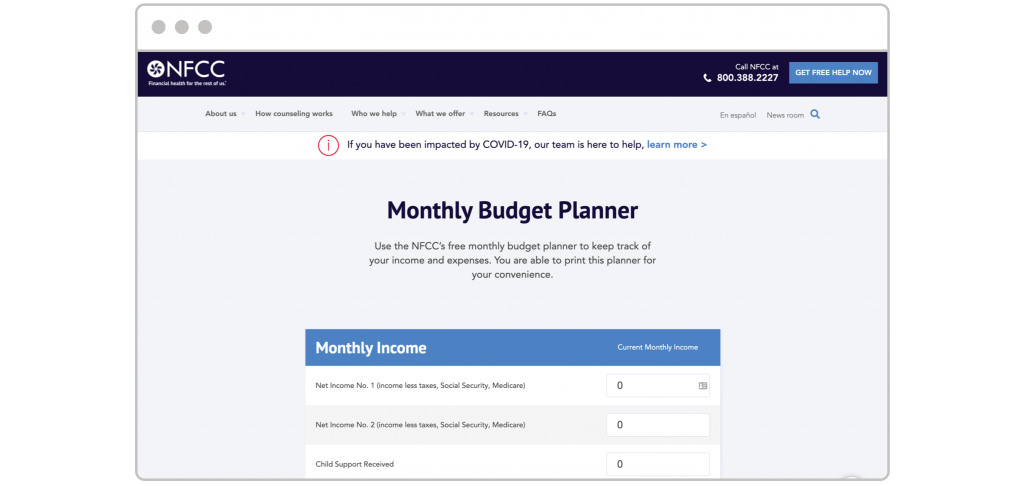 These tools and calculators can be gated or not. Either way, the point is that people have to keep returning to your website to use it because it's incomparably good. You can build one quickly with tools like Ucalc and Calconic.
9. Your top resources or tools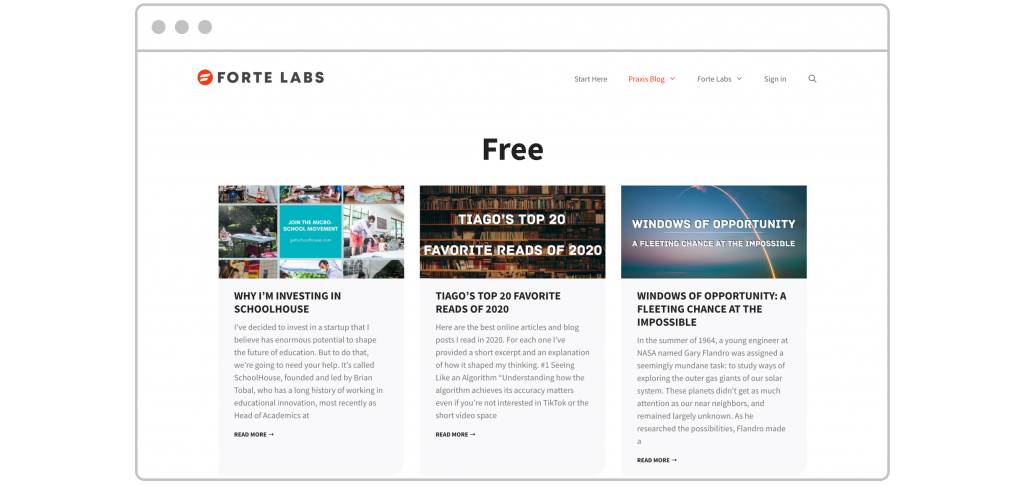 Productivity consultant Tiago Forte's free posts section is post after post of productivity resources: Why he's investing in XYZ, how he made a documentary with digital notes, his gear kit, the whole nine yards. They're all ungated lead magnets that drive you to think "Wow, time to subscribe!"
Make a resource guide: put together a list of your favorite tools, apps, or resources that you'd like to recommend to your clients. It's so easy to make because it's all in your mind—and all you have to do is put it together.
In the list, you can put your go-to websites, books, tools, or apps your business uses (with links). Then, you know the drill.
Pro tip: Ideally, your list should end with your company or business website. After all, if you don't use it, why should anyone?
10. Give away your cheat sheets
You're a hardworking person who has gained a lot of practical knowledge that is unGoogle-able. So, put that golden piece of value behind an opt-in form and go!
These cheat sheets might include habits, regimens, schedules, productivity hacks, plays from your business playbook, calendars, recipes and other shortcuts.
For example, if you're a mechanic, your personal shortcut might include "the fastest way to change your own oil" or "the fastest way to check your engine."

Korean beauty is famously complex and can get very confusing for newbies. So Sabbatical Beauty has put together a handy 10-step guide K-routine for beginners, and how to make sense of an ingredient list!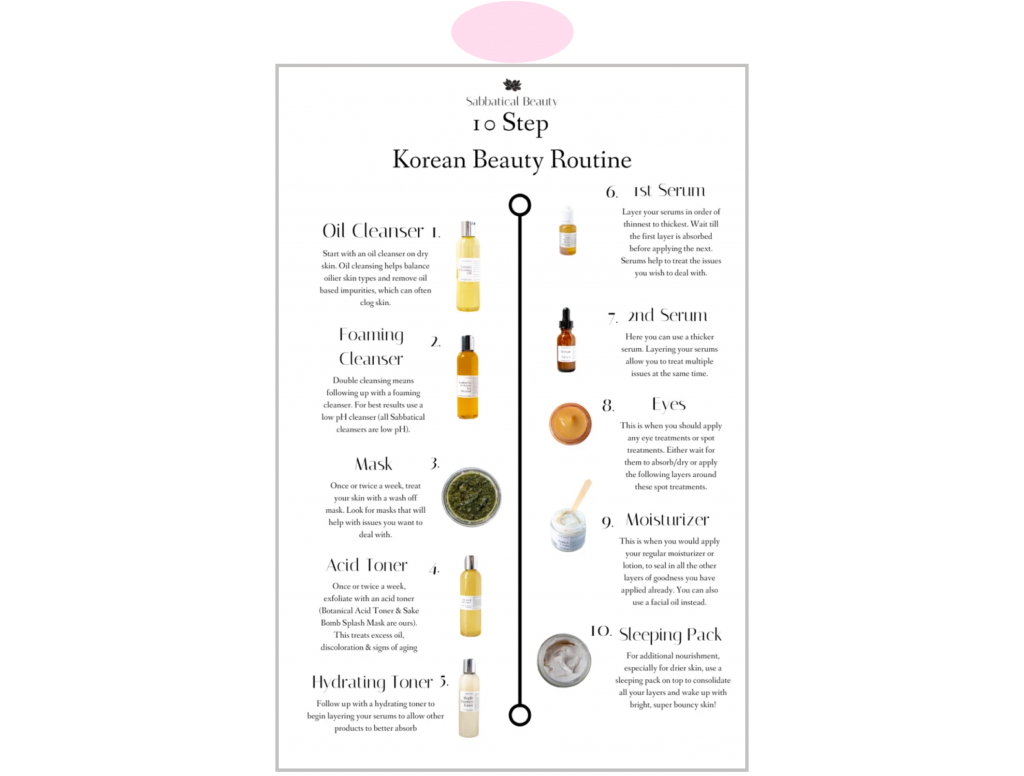 11. Give away a valuable video clip
Have you created videos in the past? If so, give away your "best of" video content as a lead magnet.
That could include 10 or 20-minute clips from your past recorded webinars, a clip from a conference presentation, or even video blog content.
You can give away the downloadable videos or links to your video clips. If you decide to give away a video link, it's best to post the video on an S3 server where you can share the link publicly.
If you already know how to edit videos, you can cut a clip out of an existing video fairly quickly. If you're not a video editor, you may want to hire one on Upwork or Fiverr. Or try Screenflow for footage editing made easy.
12. Give away presentations
Take a look at your company's shared drives and chances are, a few gems are buried in there: a couple of super persuasive slide decks, or amazing keynote presentations.
Slides are digestible content that make information easy to consume. Assuming you own the rights to your particular presentation, you can easily give away a slide deck as a downloadable. (If you hosted the event, you likely have the right to use it. If you sponsored an event or you were a guest speaker, you may need to seek permission.)
How Leadpages can up your lead magnet game
One of the unmissable steps in making lead magnets is promotion and sharing.

If you're tired of messing with code or sending your lead magnet to a developer (who has the time, right?) Leadpages makes it easy to send lead magnets out by yourself in just a few minutes.
Lead magnets are fully customizable and include the ability to share your offer with a customizable email subject line, message, and call-to-action.
Here's how Leadpages makes collecting leads and sending out lead magnets a piece of cake:
1. Instant opt-in delivery
Once you've added your lead magnet to your form, anyone who submits it will receive an email with a link to download your file or external URL.
2. Send out the email
Rather than integrating with a third-party email service provider and setting up the automation of the email, you can use Leadpages to deliver your opt-in offer.
3. Backup delivery for your existing ESP
In the case of most major email service providers (ESPs), email confirmation messages are only sent once (when a new subscriber is added). So, unless you're using tags or advanced automations, any existing subscriber who opts into your list will not receive your lead magnet. This is where Leadpages' lead magnet delivery saves the day. Leadpages ensures every opt-in (whether or not already on your list) receives the free content that was promised.
4. Auto-updates for link changes
If you change the link of your lead magnet, simply update the setting within Leadpages, and Leadpages will update the link inside the emails. For example, if you send an ebook and later update it, simply update the link inside Leadpages and when your subscribers open the email, they'll have the most recent asset.
If you haven't yet created a lead magnet to incentivize visitors to opt in to your pages, we suggest using Attract to easily design a lead magnet in minutes for free.
Pro-tip: If you're using Leadpages, you can even use our lead magnets to drive new subscribers when a new person opts in for your list. That cuts out the need for additional technology.
4 things your lead magnet must have
A great lead magnet should be mutually beneficial to both the customer and the business. The prospect should always get something of value, and, in return, the business should get direct access to their target audience. Now every magnet is different, but there are a few boxes all your magnets need to tick.
1. Be valuable
Nothing in life is free—including building an email list of prospective clients. In order to give up their contact info, future customers want something of value. Your lead magnet should have a high perceived value (such as a resource that solves a problem) or something of actual value (such as a free software trial).

2. Offer instant gratification
People who sign up for lead magnets are looking for a solution right away. Your lead magnet should be easy to sign up for and your business should quickly deliver on its promise. The longer it takes a visitor to apply or receive your offer, the more likely they will get distracted or lose interest.

3. Be well-designed
Visual communication can be the most attractive and effective tool in your belt. If your lead magnet is visually dull, lacking in visual flow, and/or hard to consume, that's not great for building faith in your company.
Lead magnet design is a critical part of creating an asset that builds trust with your audience. Make sure your magnet looks professional and is easy on the eyes.
4. Play to your business strengths
Your content should align your business in every way possible. For example, a paint manufacturer might produce a video series on how to professionally paint a room, but they wouldn't offer advice on how to unclog a drain. Focus on your unique selling proposition (USP) and what makes your business better or different from your competitors.
Which lead magnet tip are you going to try out first?
"How can I make valuable, high-converting content a non-stressful activity?" is a question that keeps many online business owners awake at night. But you know what? You already have a trove of opportunity within your existing materials.
Think about which part of your business's existing content holds the most promise and combine it with any of the ideas mentioned above. If you're new to this, take baby steps and maybe start a Leadpages free trial—it will simplify everything. Eventually you'll find yourself developing a sense of what works best for your business and you just might have a lot of fun with it.
Before you go, we'd love to hear: Which lead magnet idea is your favorite? What are you looking to test out first? Tell us in the comments!