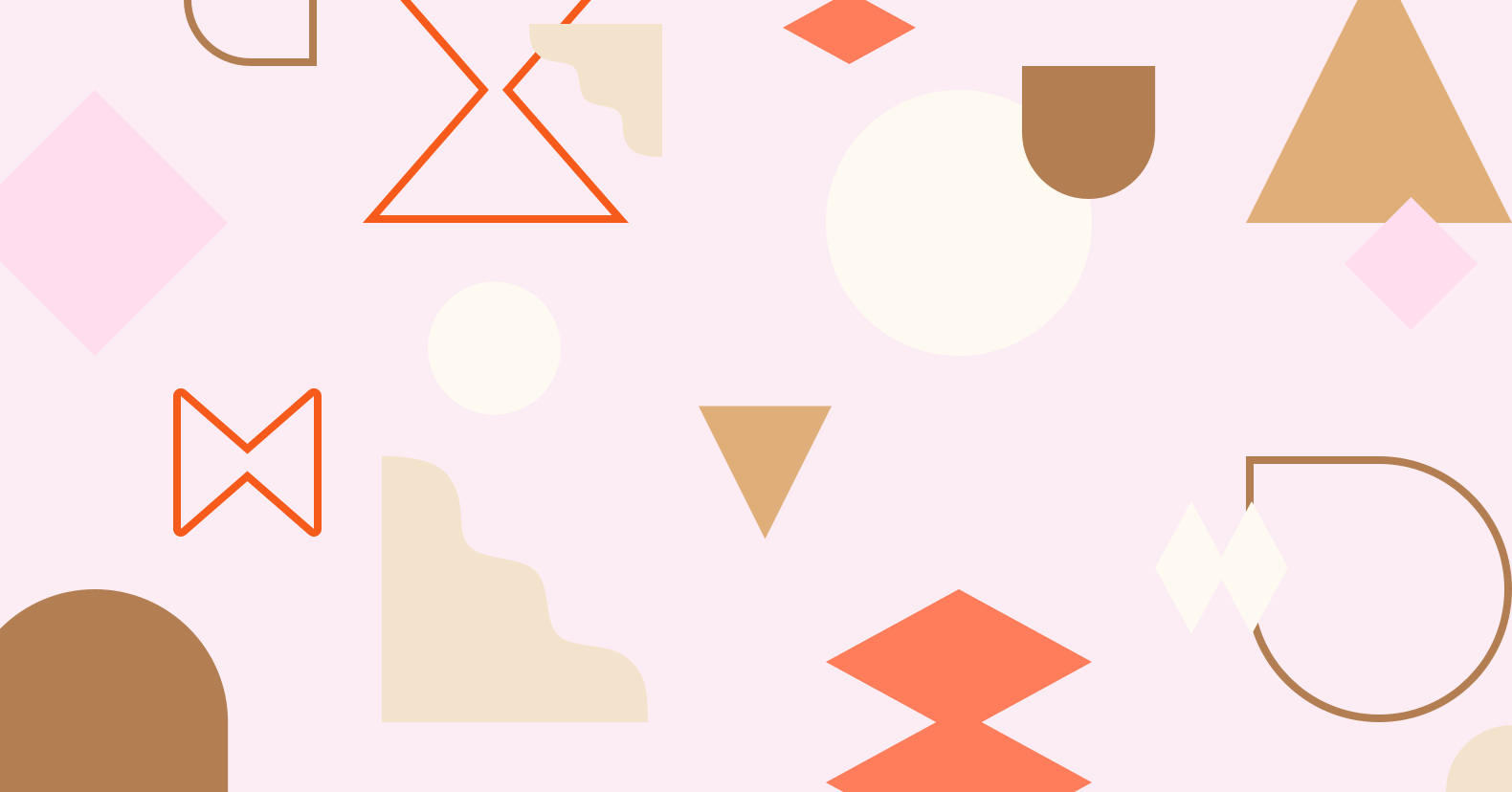 Editor's note: This post has been updated & republished from a 2014 blog post to keep you updated with what's working best for digital marketers today!
Getting quality web traffic often takes time—but by optimizing your business's blog, you'll be able to make the most of every visitor who stops by, whether that's 10 people a day or 10,000.
For years, marketers have been placing an offer to download a high-value lead magnet at the bottom of every blog post to get blog readers to sign up for their email list. Sure—the "lead magnet at the end of every piece of content" strategy generally worked well. While a lead magnet is a good idea, it's not as inherently irresistible as the content upgrade.
What if, instead of pointing visitors to a semi-related resource, you offered them the 'value-packed' logical next step of the article they just consumed? Then you would be offering them a content upgrade— a lead magnet (or "opt-in bribe") created specifically for readers of that piece of content. And you would be implementing the strategy that's making marketers rethink ordinary opt-ins.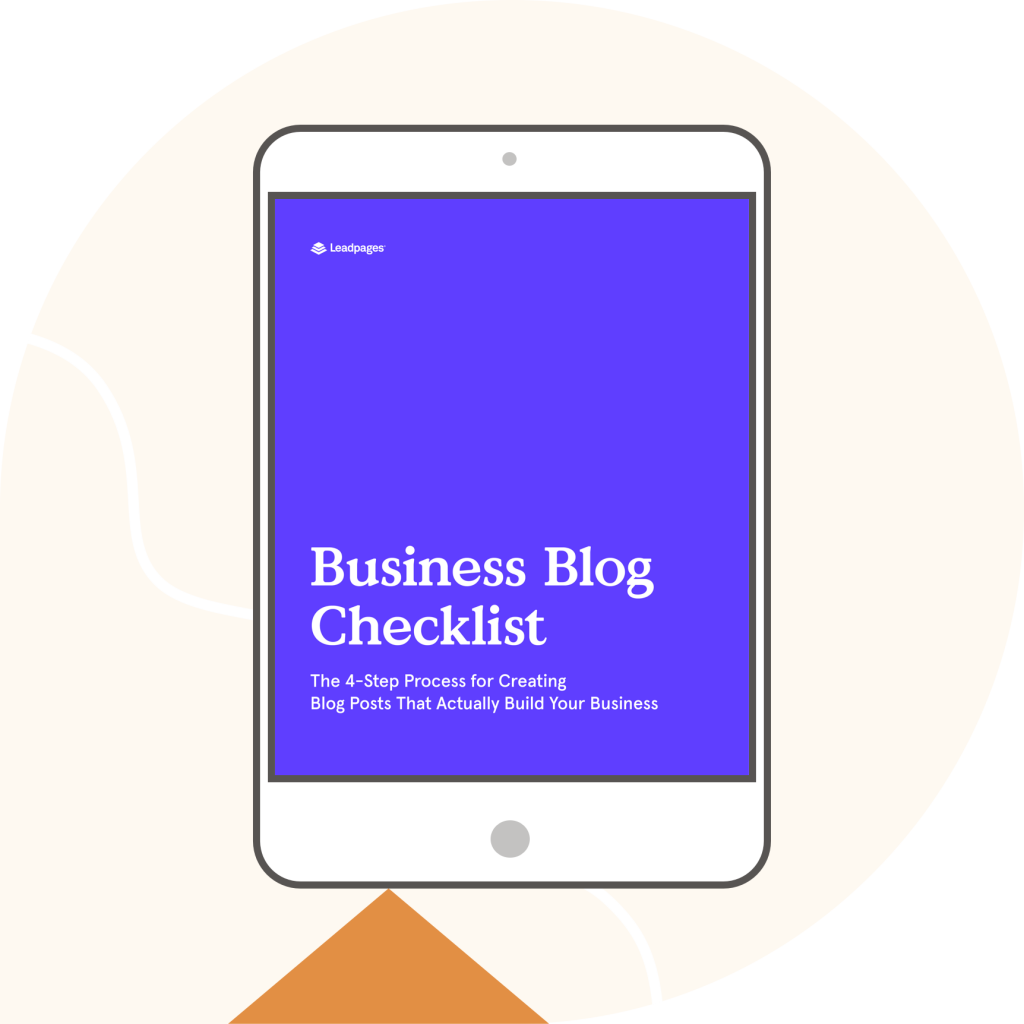 Blogging for business?
Grab this 4-step checklist for creating blog posts that actually build your business.
The basic formula for a successful content upgrade
First, let's define what a content upgrade is. It's simply a lead magnet used in exchange for a visitor's email address. Content upgrades come in many forms, but three ingredients maximize the number of opt-ins through content upgrades:
1. Upgrade existing content
Your content upgrade should build upon or enhance existing content from its corresponding piece of content, or "anchor content". While this might seem obvious, there are a few important distinctions to note:
Your content upgrade doesn't need to be more valuable as a whole than your anchor content. It just needs to add value to the anchor content.
You don't always have to create new content for a content upgrade. You can also present the same content in a different format.
It shouldn't take any more than an hour to create a quality content upgrade.
The ideal content upgrade is something that can be created in a small amount of time yet add substantial value for your readers. Remember, the goal is to get your blog readers to opt-in for your email list, so you should be offering something that adds substantial value for your readers.
2. Have a two-step opt-in process
Heard about the effectiveness of a two-step opt-in versus a one-step opt-in? To summarize, here is the benefit:
A two-step opt-in gets visitors to click a button, image, or line of text before they see your opt-in box. In fact, Leadpages' pop-up builder is the best way to implement a two-step opt-in.
In contrast to a one-step opt-in (which features the signup form right on the page), the two-step opt-in shows the appearance of giving rather than taking. And it prevents visitors from ignoring your signup form because once they click a button, they're forced to make a decision whether to opt-in or not.
Pop-ups have become the standard for a content upgrade strategy (and two-step opt-in), and it's highly recommended you use them!
3. Include multiple opt-in points
Rather than just hope your site visitors make it to the opt-in point at the bottom of a blog post, it's important to notify them that you have bonus content near the beginning. Having multiple opt-in points means your visitors don't have to read to the very bottom of your anchor content to see the opt-in opportunity.
18 Ideas for Opt-in Offers & Content Upgrades
We could write an entire post on why you should use content upgrades to boost your overall site-wide opt-in rate, but instead, we want to share real-life examples of this strategy at work.
So, drumroll, please. Here are some examples of content upgrades used to boost opt-in rates to offer ideas for your own mastery! Keep your own website content (and blog posts) in mind as you go read through them. Jot down ideas to implement on your own.
1. Create a PDF (downloadable) version of the entire post
As you'll see below, there was no additional design work done on this PDF. This is a good example of how simple you can make the content upgrade process. To replicate this, all you would need to do is paste an existing blog post into a word processing program, adjust the formatting as needed, and export it to PDF. PDFs are print-friendly and handy when a reader wants to go back and access them. They are also very sharable via email.
2. Give away a graphically enhanced PDF checklist
Go the extra mile with this content upgrade. Narrow down the most important facts and create a checklist with instructions for each factor, with visuals to make the content scannable and digestible!
3. Sweeten up the article with a simplified PDF version
You can create a content upgrade for any piece of content, not just blog posts. Convert online guides or long-form blog posts PDF format is a big added value. Because long-form content resources require dedicated reading time, visitors will appreciate the option to have it in a "to-go" format if they want to read it in a more static environment.
4. Offer a tangible tool
A tangible tool can be given away as a content upgrade. Take a look at your own website or business and see if there are any tools you've created that could easily be given away.
5. Supplement with a video screencast
Record a quick screencast guiding viewers step-by-step through the strategy covered in a blog post or piece of content. A video screencast is a nice alternative to written content because it has a high perceived value and it's easy to find quality free screencast software you can use to record them.
6. Create a checklist PDF
Offers a simple, clean PDF checklist based on tips detailed on a blog post or piece of web content. This type of checklist is a quick way to present any "list" post in an alternate, convenient format.
7. Teach them, then offer a tangible download
A "recipe" can be for more than for food. Teach readers about the "perfect recipe" for something, and then offer the exact template used to create it. Tangible downloads like this always serve as high-value content upgrades. No matter your field, you can produce a recipe for any result that your readers want. This type of content giveaway can be a quick list of how to do something well. Give away trade secrets on the process of something!
8. Share secret formulas
Take awesome formulas you present in a blog post or web page and put them into a beautifully formatted PDF so readers can download the formulas in an easy-to-reference format.
This content upgrade format is a great fit for any blog posts that list handy formulas your readers may want to reference later.
9. Offer access to a "bonus area" containing bonus content assets from a guest post
This is the one content upgrade featured in this post that's a bit different. Adding a pop-up with a content upgrade is a powerful way to build your email list when guest posting. But what do you do if the blog you're guest posting on will only let you link to an actual page on your website?
Link from the guest post to a landing page on your site containing a pop-up that allows visitors to opt-in for the content upgrade you specifically created for them.
10. Repurpose content into an infographic
Ever look at any of your blog posts and think, This would make a perfect infographic? Next time that thought occurs, act on it — you'll end up with a desirable content upgrade. Infographics are digestible, visual friendly content displayed through graphics, images, and minimal text. They offer a great way to show a lot of complex information distilled into a simple visual.
Even if you're not a designer, you can create infographics easily with the right apps. Once you've selected the right topic to transform into an infographic, use tools like Venngage to quickly create free infographics from pre-built templates.
11. Put together a presentation or PowerPoint
Use a blog post to teach readers the art of something. Then, offer an example of an actual presentation as a content upgrade that relates to that "lesson". This is an interesting way to take readers "behind the scenes" of your business while also offering them a chance to learn by example.
12. Put together PDF worksheets and templates
To help readers properly work their way through the process, create a PDF worksheet readers can use to easily implement the unique process without having to sift back at the details.
Worksheets and templates are great content upgrades because they can add value to existing content by letting users fill in a form at their own volition. Templates can be created by adding fields where a user can type in their own content. It can offer guidance on how to complete forms.
13. Upload a swipe file
A "swipe file" is a compilation of your best copy: sales letters, emails, blog posts, or other projects you can "swipe" and refer back to later.
No matter what industry you're in, you can create a "swipe file" of your best work to give away as a lead magnet. This might be a compilation of any "best of" work that your readers would find useful.
To create this swipe file, make sure to compile documents you already have so you can pull this together quickly. Once you have all of the content selected, convert it to a PDF and protect that "golden content" with a lead form of some type!
14. Include video lessons
As a marketer, your goal is to educate visitors to the point that they understand they need your product or service. One great way to educate your readers is to offer a content upgrade in the form of a video lesson. It can summarize or build upon tips you covered in a post or page.
15. Go in-depth with reports
"Some websites make an entire business out of generating downloadable PDF reports that visitors can unlock access to by signing up with their email addresses," says WPNUDEV. "Of course, these reports need to contain data that they can't get anywhere else."
Reports are heady (yet informative) pieces of content, so you may want to include them as a content upgrade. "So, you'll either need to conduct your own research or aggregate data from a number of high-quality and trusted sources."
16. Tack on tip sheets
Cherry-pick some important pointers from a post or page to put into a tip sheet. Then, PDF the sheet and share away. Share bonus information with readers that they wouldn't get from reading just a blog post. Answers, insights, and guidance in a supporting PDF.
17. Feature FAQs
Pull together your list of frequently asked questions on your anchor content and turn it into a content upgrade. The best FAQs answer the top questions readers have. Make sure you address objections, too, in your FAQ, so you can give readers peace of mind and persuade them!
18. Podcast transcripts
If you're podcasting, you should already be creating transcripts for each episode or video. If you don't currently do it, it might be a missed opportunity. While most people love video, some want to consume content in different ways. Some people want to read about it versus hear it. So, transcribe video content and offer it as a downloadable content bonus!
Use online transcription services, such as Rev, Trint, or Datalyst to speed up the transcription process. It can take hours on end to produce transcripts and these services are well worth the small cost associated with using them.
Once you've landed on a final transcription, save it as a PDF and you've got yourself the perfect lead magnet!
Automatically deliver your lead magnets with Leadpages
As you probably anticipated, the challenge with offering customized lead magnets and content upgrades is managing volumes of content and keeping everything straight. As a Leadpages user, you can upload your lead magnet or even send a lead magnet. And that's it. Instead of juggling tons of forms inside your email service provider, you can set up everything inside of one handy resource.
So, what content will you upgrade?
Now, tell us— what content are you planning on creating upgrades for? And if you've already created one, leave a comment to let us know what results you've experienced!

Give pop-up forms, alert bars, and other content upgrade ideas a spin! Try Leadpages now.