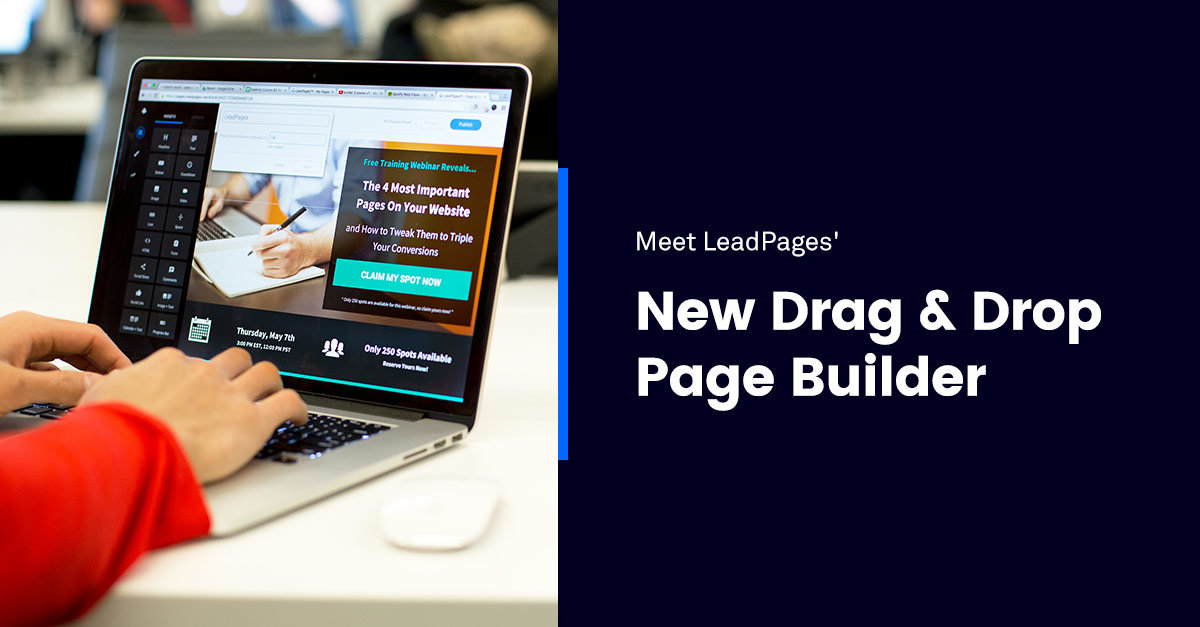 Leadpages users love our ready-made templates because they just work, right out of the box. We've built well over 100 high-converting landing page templates that require very little customization to work for you.
But once in a while, you may come across a situation where you need to do something a little different, such as:
Add a countdown timer for an event
Move the call to action to a different spot
Add a video or image to a page
Make a slight adjustment to the page layout
We've always aimed to take the guesswork out of making great landing pages, but we also understand the need to make those pages your own. In fact, you've told us so. The number one most requested feature has been more flexibility in editing landing pages. We've been listening.
We've spent countless hours working directly with customers to troubleshoot and optimize their marketing programs, and we're thrilled that we're able to announce a revolutionary improvement to our software as a result.
In a nutshell: now when you get Leadpages, you get our proven, ready-made landing pages along with the flexibility of a drag-and-drop builder.
Not only can you edit and publish high-converting landing pages, but you can also customize them to suit your needs. That means you can:
Easily add new elements to any section of your page
Move individual elements and entire sections to adjust information flow
Be sure that no matter what you change, your page will be mobile-responsive and look great on every device
… all without the help of a professional designer or programmer.
An all-new toolbar on the left allows you to simply pick from a variety of widgets and layout elements to add to your landing page. Drag it, drop it, and the built-in grid system will snap elements into perfect alignment—simple! The new toolbar also gives you control over page and column width, background colors, and images.
All of the familiar landing page elements are available in the toolbar: headlines, text, images, buttons, videos, and countdown timers. They're all ready to be added anywhere on your page.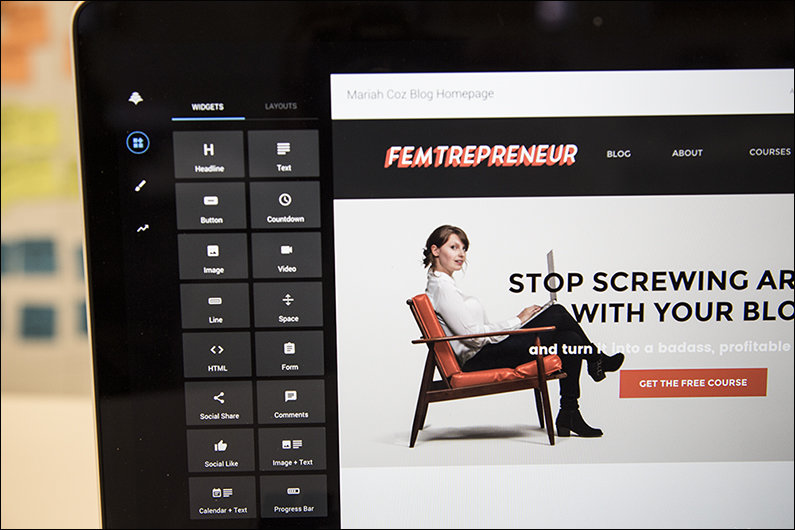 You'll see that there are some new widgets available in the toolbar, too. Now you can choose between placing an opt-in form right on the page and letting a button or image trigger the form.
There are also new social-share widgets and compound widgets that allow you to drag an image/text combo field or calendar/text combo field right onto your page. No matter where you place a widget, it'll snap right into place on every kind of screen.
The new drag and drop builder has been reengineered from the ground up with an entirely new user interface that also makes it easier than ever to edit individual elements.
For instance, you can edit text formatting, fonts, and colors without clicking away and breaking your stream of thought. You can change button styles, move social-share icons, choose line styles, and change colors and background images right within the page.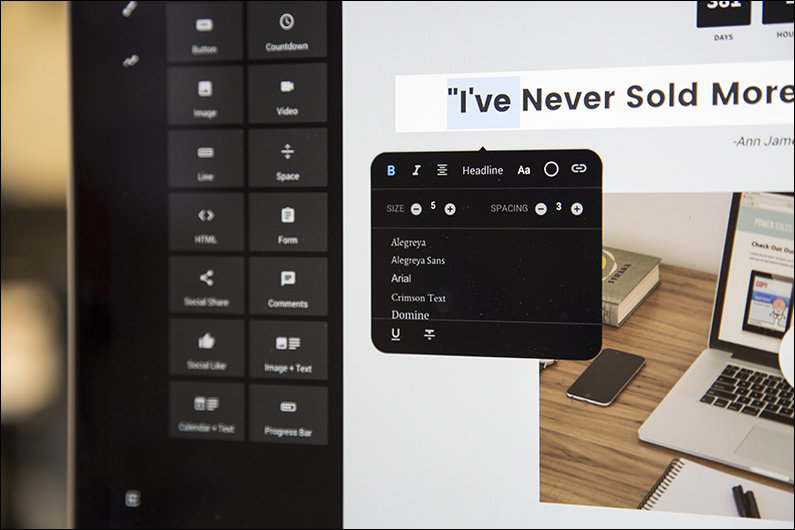 And if you're looking for more advanced functionality, you won't be disappointed. You can now …
Add social likes and comments to any page for better visitor engagement
Edit your page's Open Graph tags so that when you share your page on Facebook, it displays the exact image, title, and description you choose
Use the new timing control to let elements pop onto the page after a time delay, making pages more dynamic
Add calendars, maps, calculators, menus and more with the new HTML/JavaScript widget
The possibilities are virtually endless.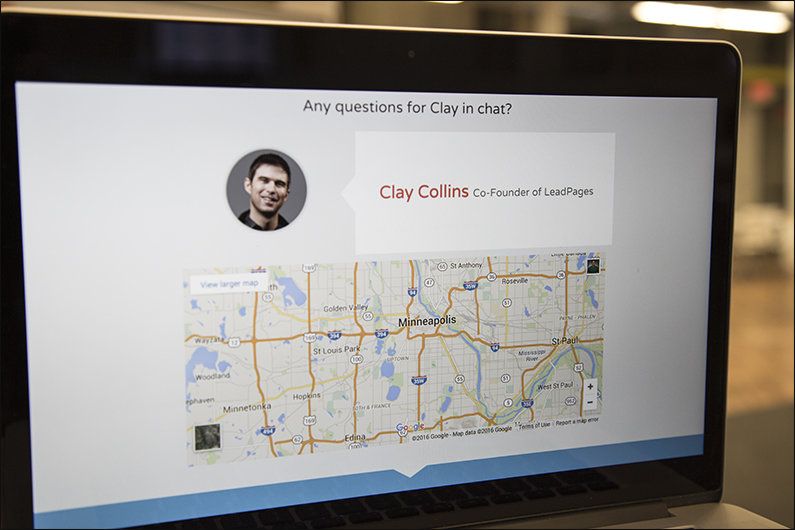 All of this new flexibility and power is available to use with your LeadBoxes, too. These essential list-building forms are now more compelling than ever. Just as with your landing pages, you can customize your LeadBoxes by adding and rearranging video, images, countdown timers, and even custom widgets. And, as before, you can add multiple LeadBoxes to any page to collect the maximum amount of leads.
This is a major milestone for Leadpages, and it offers a whole new experience to anyone using landing pages to grow their business.
We consider it just the beginning of a new era of performance and flexibility. Our new drag and drop builder is a platform that will enable us to deliver performance improvements and feature enhancements faster than ever. That means that as our platform grows, so does your business.
Behind the scenes of this new platform, we've also laid the groundwork to innovate and improve faster than ever before. In the months to come, you'll see the drag and drop builder become more and more powerful: more templates, more widgets, more integrations. We have all the technology and talent in place to build what you need in order to build something great.
Leadpages members now have early access to the drag-and-drop page builder. Just log into your account and select "Show Only: Drag & Drop" at the top of the template library. Then choose a template and get customizing.

What's the first thing you'll do to customize your page with the new drag-and-drop builder? Tell us in the comments below!