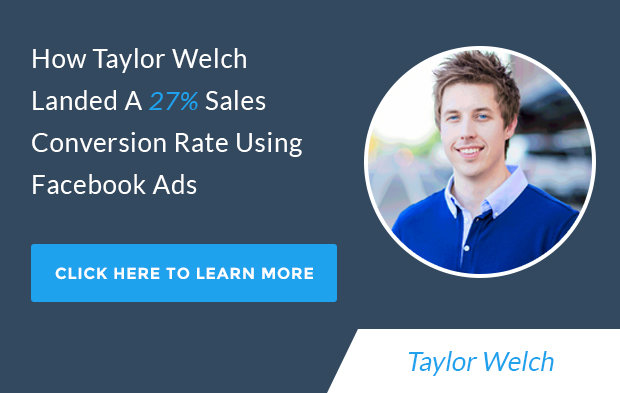 Note: The Survey Tactic That Got An Impressive Conversion Rate With Paid Traffic Is Available For Download.
Click Here To Download
Our Guest:
Taylor Welch runs a company with a partner, Chris, called Traffic & Funnels. They build funnels for clients to increase revenue and control lead flow. They have worked with entrepreneurs such as Melanie Duncan and Amy Porterfield by helping them with their funnels. Taylor and Chris offer done-for-you services as well as coaching and mentorship in this area of online business.
A Quick Preview of the Podcast:
How to use a survey within Facebook advertising
How to address customer objections and offer a solution upfront
How to implement this specific survey tactic seamlessly into your funnel
To See These Tactics In Action:


Click Here To Learn How Taylor Got A 27% Conversion Rate Through A Front-End Survey
To See The Transcript:
Listen To Discover The Survey Tactic That Got A 27% Sales Conversion Rate With Cold Traffic