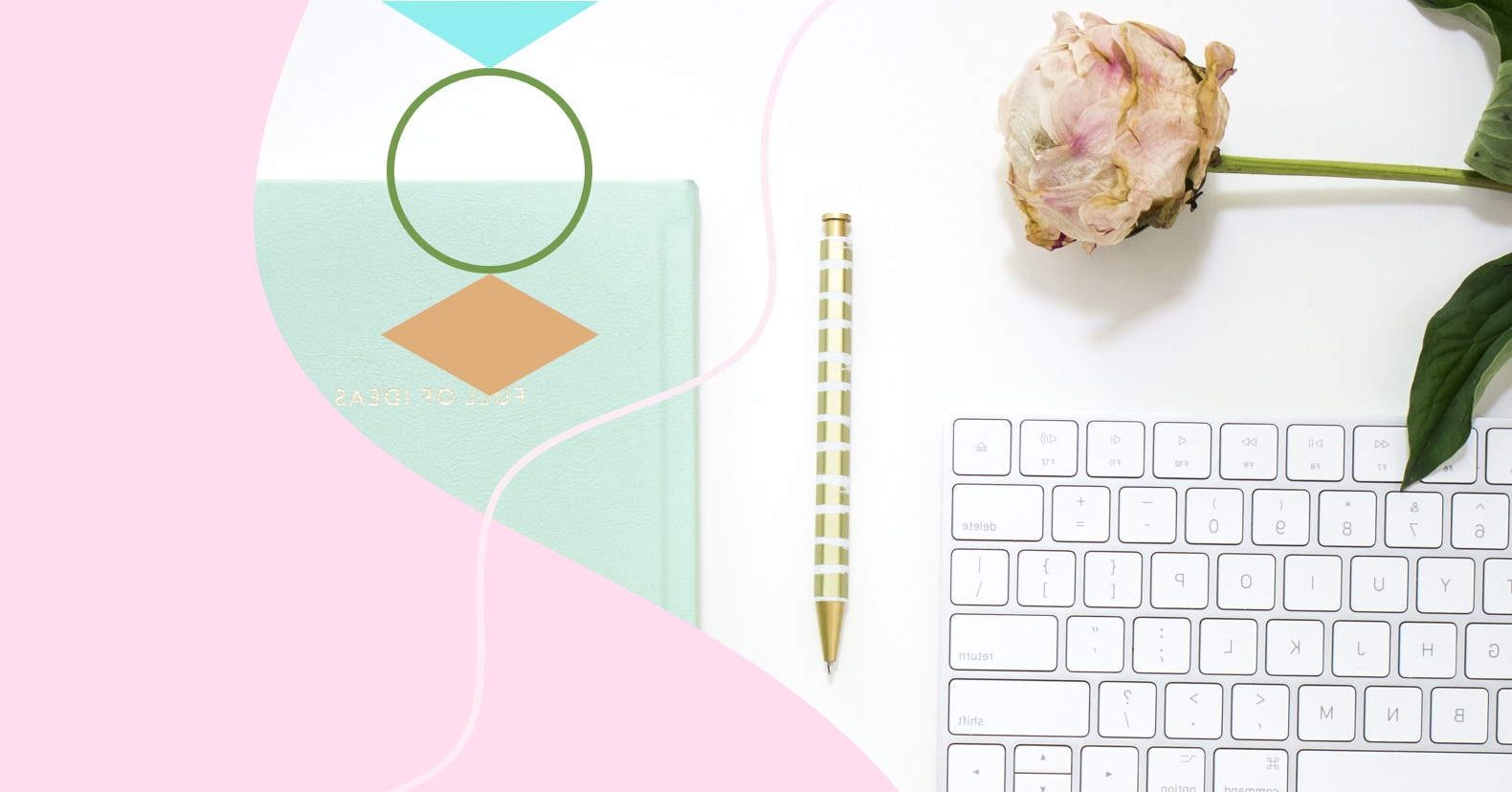 As an online business owner, your time is precious and valuable, so we're willing to bet you're always on the prowl for digital marketing strategies that convert visitors into subscribers. But you're not just looking for any old run-of-the-mill quick fix marketing strategy, since many of these types of strategies translate into low-value activities that don't move the dial when it comes to conversions. You're looking for simple yet highly effective time-saving marketing strategies that are guaranteed to help grow your business.
Enter: lead magnets. These little bundles of joy act as incentives that lure website readers into becoming potential buyers by offering a resource in exchange for the prospect's email address or any other type of contact information. And the great news about lead magnets is that they actually take less time to create than you may suspect.
This article explores how to create a good lead magnet in 30 minutes or less. We'll cover everything you need to know about lead magnets—what they are, how they work, and why your business needs them—and we'll share our collection of 15 high-value lead magnets that are guaranteed to grow your email list. Any one of the lead magnets can be used to gain list subscribers on your blog, podcast, or through your landing pages. And, just to reiterate the icing on the cake, all of these lead magnets can all be created in 30 minutes or less.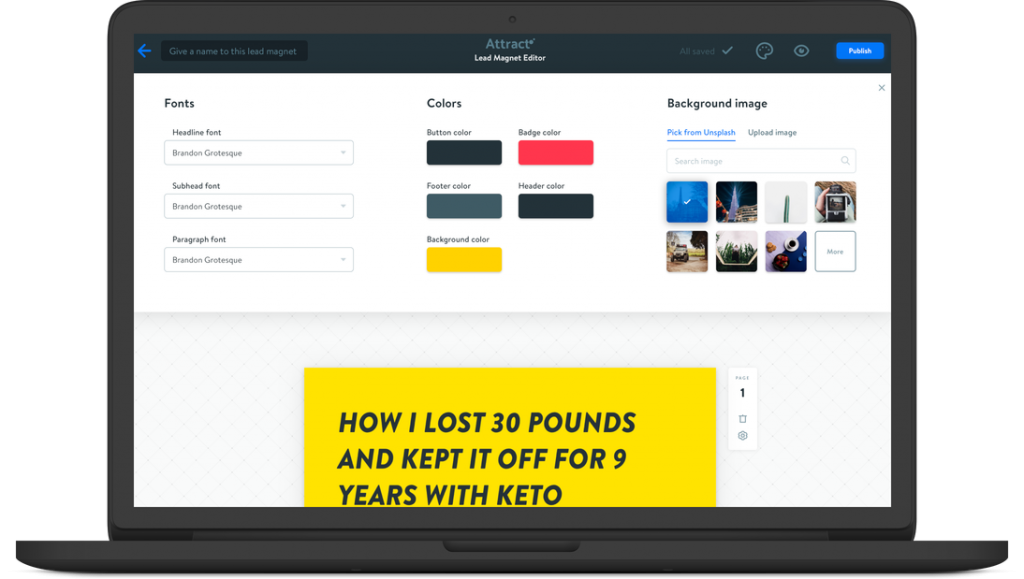 Create Drag-and-Drop Downloadable Lead Magnets With Attract.io
Sick of fumbling with freelancers or formatting PDFs and PowerPoints? Attract.io is a free lead magnet builder.
What is a lead magnet?
A lead magnet is an online incentive offered to prospective customers in exchange for their email address or phone number. Generally, lead magnets offer downloadable digital content, such as an ebook, PDF checklist, whitepaper, or training course. But they can also be an opt-in offer for an email course, coupon, or video.
The overall goal of a lead magnet is to entice and attract website visitors to sign up for whatever your online business is offering.
There are four main components of a lead magnet:
Form: The form typically asks for the visitor's name, email address, phone number, etc.
Content: This is the enticing downloadable item offered to the visitor in exchange for their information.
Delivery email: The email that is sent to the visitor who fills out the form, which includes a link or file with the content.
Thank-you page: This is the page the visitor sees after they download the content or fill out the form. While a thank-you page is option, it's a great way to kickstart the relationship with your new lead.
Following the acquisition of the visitor's contact information, businesses then create a lead nurturing or retargeting campaign to guide those prospective customers through a lead magnet funnel to conversion.
Do lead magnets work?
There are many benefits associated with using lead magnets. For an online business, they offer excellent list-building opportunities that help to develop customer relationships and, ultimately, increase sales.
Lead magnets work to help create an audience for your business that is highly receptive to your marketing efforts—ads, email campaigns, and even sales calls—because members of this audience have already demonstrated their interest in your business and the products or services it offers. Whenever any one of these high-quality leads nears the purchasing stage with your business, your lead magnet leaves you in good standing with that person—drastically increasing the chance the lead will use your services or products.
On the other side of the table, prospective customers benefit from lead magnets because they receive something that helps them solve a problem they are currently facing. For example, a job recruitment company might offer a list of interview questions and answers. The company gains contact information for people who are looking for jobs, while the person receives a list to help them ace their next job interview.
How do you make a lead magnet checklist?
When putting together a lead magnet checklist, first and foremost remember: a great lead magnet should be mutually beneficial to both the customer and the business. The prospect should always get something of value, and, in return, the business should get direct access to their target audience.
A lead magnet should also:
Be valuable: Nothing in life is free—including building an email list of prospective clients. In order to give up their contact info, future customers want something of value. Your lead magnet should have a high perceived value (such as a resource that solves a problem) or something of actual value (such as a free software trial).
Offer instant gratification: People who sign up for lead magnets are looking for a solution right away. Your lead magnet should be easy to sign up for and your business should quickly deliver on its promise. The longer it takes a visitor to apply or receive your offer, the more likely they will get distracted or lose interest.
Be well-designed: If your lead magnet is sloppy or hard to consume, your audience won't have much faith in your company. Lead magnet design is a core part of creating an asset that builds trust with your audience. Make sure your magnet looks professional and is easy on the eyes.
Align with your business and highlight what it does best: Your lead magnet should build consumer trust in your company, so the content should align with what your business does. For example, a paint manufacturer might produce a video series on how to professionally paint a room, but they wouldn't offer advice on how to unclog a drain. Focus on your unique selling proposition (USP) and what makes your business better or different from your competitors.
15 ways to create a high-value lead magnet in under 30 minutes.
As promised, here is a collection of high-value lead magnets to help grow your business's email list of high-quality leads.
1. Create PDF files of high performing blog posts
Is your most valuable content already "live" on your blog?
If so, then you're only a quick copy, paste, and export away from turning your best blog post into a valuable PDF document that you can use to grow your business's email list.
First, look at your web analytics to find high-traffic blog posts. After you find the perfect post, be sure to add additional content so the PDF will be more valuable than the original blog post. You might even want to jazz it up by adding more visuals.
Finally, gate the content by including a form field so that subscribers can easily add identifiers such as their name, email, and phone number. And, bing-bang-boom, you're ready to rock!
Pro tip: Find your top-trafficked article by using Google Analytics or seeing which content is most frequently shared from your social media accounts.
Estimated time to create: 10 minutes.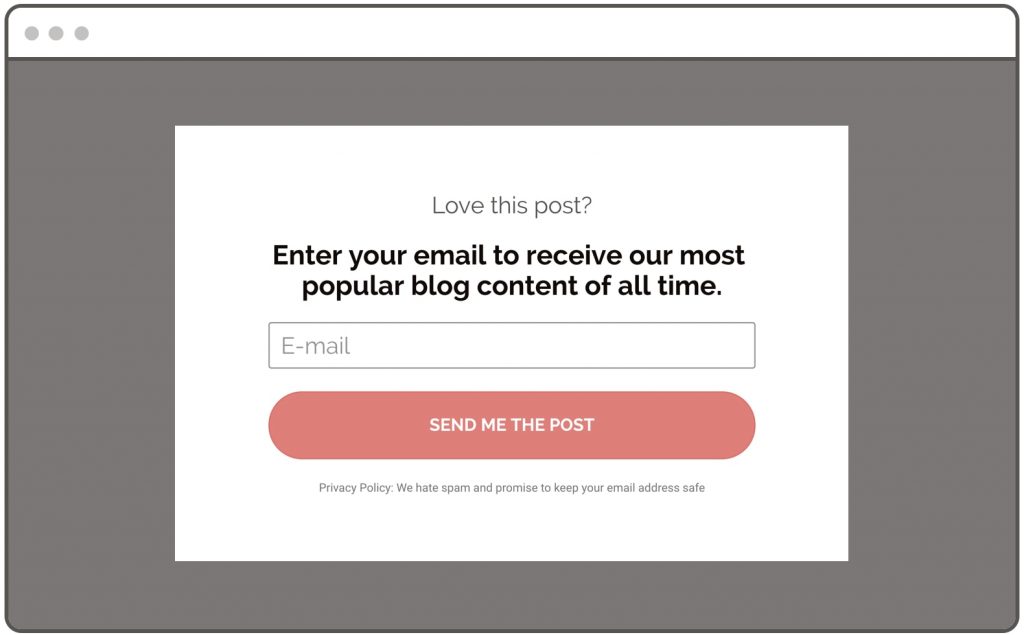 2. Give away transcripts
If you're podcasting or filming videos for your business, you should already be creating transcripts for each episode or video. While most people love video, some people prefer to consume content in different ways. For example, some people would rather read a book than listen to the audio version of the same book.
It can take hours on top of hours to produce transcripts so, to speed up the transcription process, consider using online transcription services, such as Rev, Trint, or Datalyst. These services are well worth the small cost associated with using them.
Once you have the transcript, add an engaging intro and conclusion, spice up the body copy, and add a checklist. Next, be sure to proofread the transcript. Because this type of content tends to be more formal than a blog post, it always helps reread the final version.
Finally, save the transcript as a PDF, add a pop-up, and you've good to go!
Estimated time to create: 30 minutes.
3. Read blog posts out loud
If you're already creating valuable blog content, you can add to its value by recording yourself reading blog posts out loud. Downloadable audio files make great lead magnets.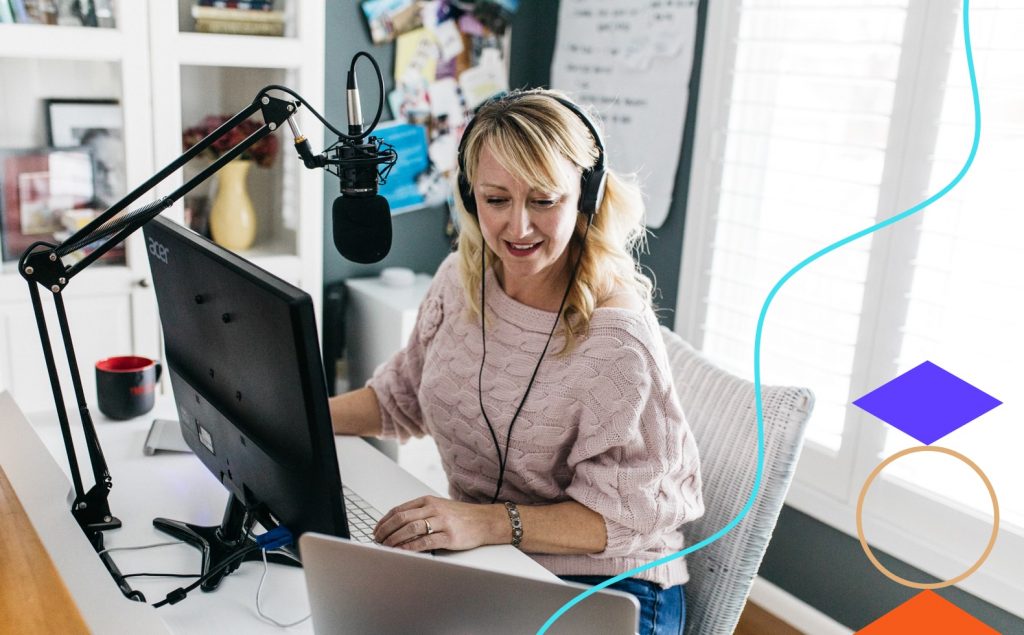 While some people like reading (see above) others prefer being read to. People consume audio content constantly while on the go, during a commute or even while at work, so converting your blog posts into audio files will be a huge bonus for your business.
To create an audio file, consider using a free service, such as Audacity. Paid services are also available, such as GarageBand, Adobe Audition, or Twisted Wave.
After the audio file is created, simply upload it to your website and gate it with a lead form. Who knew high-quality lead generation could sound so simple?
Estimated time to create: 15 minutes.
4. Create a quick checklist
Just about any kind of existing content can be modified into a quick checklist to create additional value for your prospects.
Here are a few checklist ideas:
Numerical steps to follow to create a how-to blog post or podcast.
Materials needed for a do-it-yourself project.
Steps to follow while thinking through a particular project or action.
"Must-have" items or things you can't live without.
Once you settle on a checklist idea, it's simply type the list and the turn the document into a PDF file that can be given away as a lead magnet. (Use whatever word processing or desktop publishing tool you have access to—such as Pages for Mac, Microsoft Word, or Google Docs—and choose "Save as PDF" when you're finished.)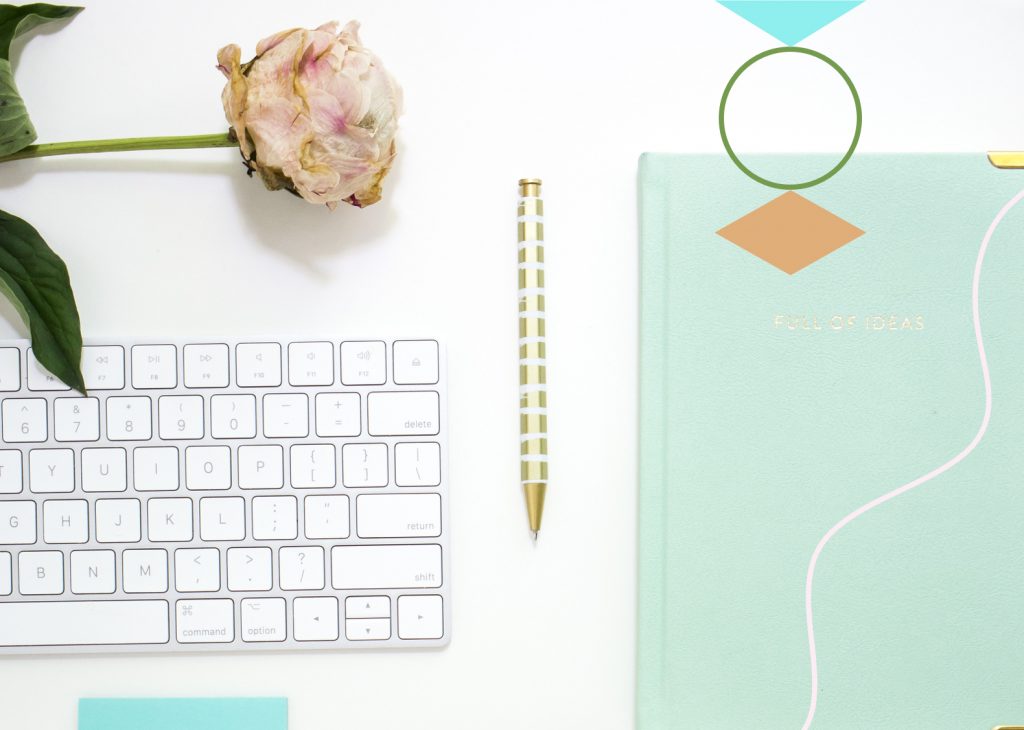 At the bottom of your checklist, be sure to add a link to your website so readers can locate it. Or, even better, add a specific call to action that links to a sales page where your new subscribers can learn more information about your product or service.
Lastly, add a pop-up to each applicable page on your website, prompting readers to download the checklist.
Estimated time to create: 30 minutes.
5. Showcase "Best in Show" content with a swipe file
For copywriters, a "swipe file" is a compilation of your best copy: sales letters, emails, blog posts, or other projects that you might want to literally "swipe" and refer back to later.
No matter what industry you're in, you can create a "swipe file" of your best work to give away as a lead magnet. This might be a compilation of past sales materials, client work, properties you've sold, quotes, blog posts—or really any "best of" work that your readers will find useful.
To create a swipe file, be sure to compile documents you already have so that you can pull it together quickly. Follow the same process as above. Once you have all of the content selected, convert it to a PDF and protect that "golden content" with a lead form of some type.
Estimated time to create: 30 minutes.
6. Deliver analytics to left-brainers
Some people love numbers, so sharing real-world results or numerical-based data can give number-loving prospects the extra value they're after.
Content that is great to give away includes: Excel documents, graphs, marketing results, split-test numbers, results from experiments, and schedules. However, be sure to steer clear of sharing confidential numbers or proprietary company data.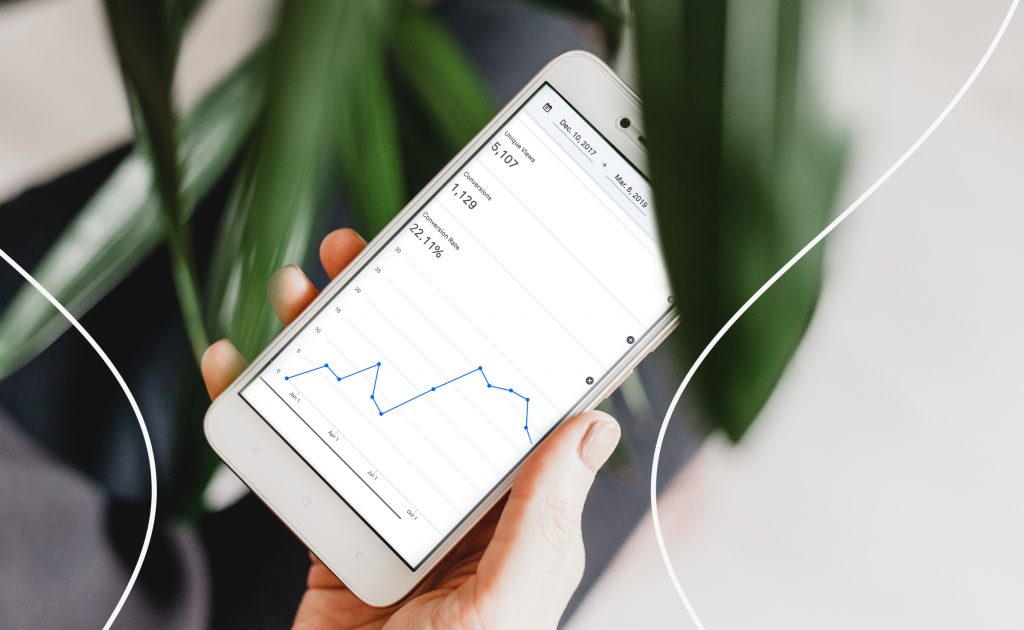 Once you've selected the right content, convert it to a PDF, add a short intro that provides a glimpse at what the visitor is about to download, then add a lead form to your website on appropriate webpages.
Estimated time to create: 30 minutes.
7. Give away parts of your product or service
Whenever you give away a lead magnet to grow your email list, it's important to remember that your goal is to eventually sell your product or service.
Ideally, your lead magnet should help pre-sell whatever product or service you will eventually ask your subscriber to buy.
What better way to lead subscribers to a sale than by giving away a part of your product?
For an author, this might be a chapter of your book. For a graphic designer, it might be a website template. For a business consultant, it might be the first module of your online course. Or, for a real estate agent, it might be a quick list of properties.
By giving away a piece of your product, you're giving your readers a taste of the full-access premium service so they can experience exactly what you have to offer.
When giving away free premium content, be sure to include a call-to-action link to your lead magnet that directs subscribers to where they can buy your product (or additional products).
Pro tip: Giving away a chapter of your book? Link your free chapter to a sales page where your subscribers can buy your whole book, like this Leadpages Book Sales Page.
Estimated time to create: 10 minutes.
8. Create a list
Another way to create a high-value lead magnet is to pull together a list of anything related to your business. Potential lists to create include:
Email subject lines
Best (and worst) _______
Must-read/watch/view things
Favorite _______
Inspirational _____
Pro tips for your industry
Strategies to perform ____________
Uses for your product or service
Questions to ask before you _________
You can use a list to educate your customers about your product or service.
You can give away a PDF document of any list as a lead magnet. Once you have the list jotted down, use Canva, an online graphic design tool to easily create a well-put-together list.
Estimated time to create: 20 to 30 minutes, depending on the length of the list.
9. Give away how-tos or recipes
If you're a chef, restaurateur, trainer, yoga instructor, gym owner, food blogger, health writer, dietitian, dentist or any other kind of health professional, you consider giving away an actual recipe as your lead magnet.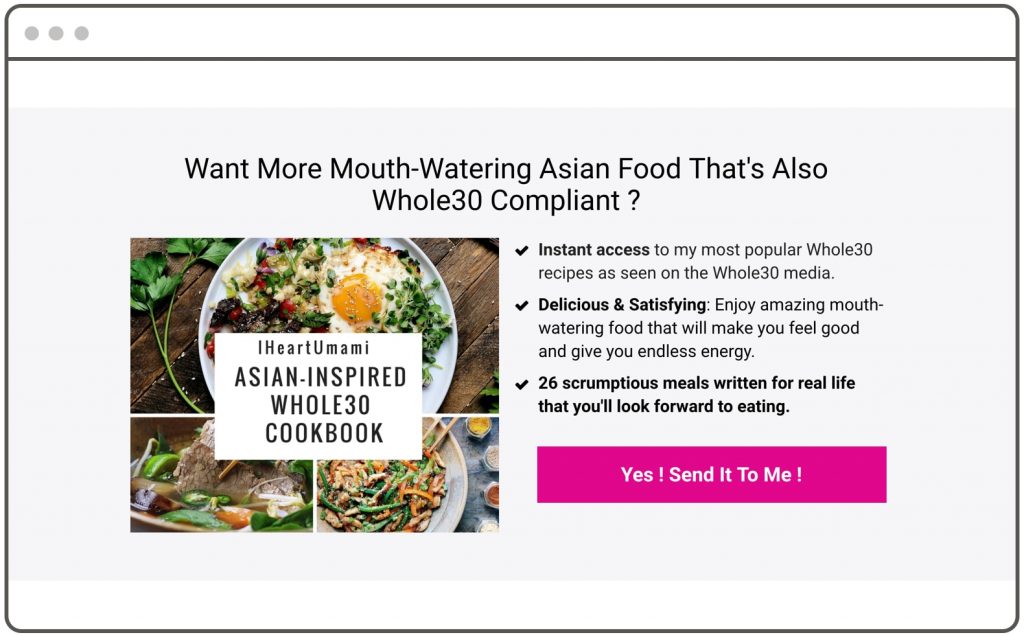 However, a "recipe" can be for more than just-food. No matter what industry you're in, you can produce a "recipe" for basically any result your readers are after. The recipe could be a quick list of how to do something well, such as how to carve a wood canoe or how to export Facebook data. Showcase your knowledge in a given area and give away trade secrets on the process of something.
Keep in mind: you can turn your own experience into a case study and step-by-step "recipe" for other people who want to replicate your results, too!
Estimated time to create: 10 to 30 minutes.
10. Give away your own personal routine
We all have routines. If you find a routine that your potential customers will find valuable, give it away as a PDF document as a lead magnet.
These "routines" might include habits, regimens, schedules, productivity hacks, plays from your business playbook, calendars, and other shortcuts.
For example, if you're a mechanic, your personal shortcut might include "the fastest way to change your own oil" or "the fastest way to check your engine."
A life coach might offer "The three things I do every morning to make sure I have a productive day."
Estimated time to create: 30 minutes.
11. Turn content into an infographic
People love infographics because they are a visual-friendly way to display a lot of data. Simply do a quick search on Pinterest and you'll see hundreds of infographics.
Even if you're not a designer, you can still turn your best content into infographics with the right apps. Once you've selected the right topic to transform into an infographic, use a tool such as Venngage to quickly create free infographics from pre-built templates.
Estimated time to create: 30 minutes.
12. Give away presentations
If you or your company has given presentations in the past, then the odds are favorable that you have a couple of slide decks, PowerPoints, or keynote presentations lurking somewhere on your company shared drives.
You could set up an SMS Text Campaign in Leadpages to deliver slides to your audience during a presentation.
Assuming you own the rights to your particular presentation, you can easily give away a slide deck as a lead magnet. (If you hosted the event, you likely have the right to use it. If you sponsored an event or you were a guest speaker, you may need to seek permission.)
Slides are digestible content that can successfully be shared as a downloadable.
Pro tip: Try using an Alert Bar on your site to notify readers.
Estimated time to create: 20 min.
13. Top FAQs
As a business owner, you likely already know what questions your customers will ask. Pull together a list of top-10 frequently asked questions and turn it into a PDF with your answers.
Remember: The best FAQs handle all of the objections that your clients may have when they're considering buying your particular product or service. Make sure you address these objections in your FAQ, so you can provide targeted responses to their concerns.
Estimated time to create: 20 minutes.
14. Give away a valuable video clip
Have you created videos in the past? If so, consider giving away your "best of" video content as a lead magnet.
That could include 10-minute or 20-minute clips from your past recorded webinars, a clip from a conference presentation, or even video blog content.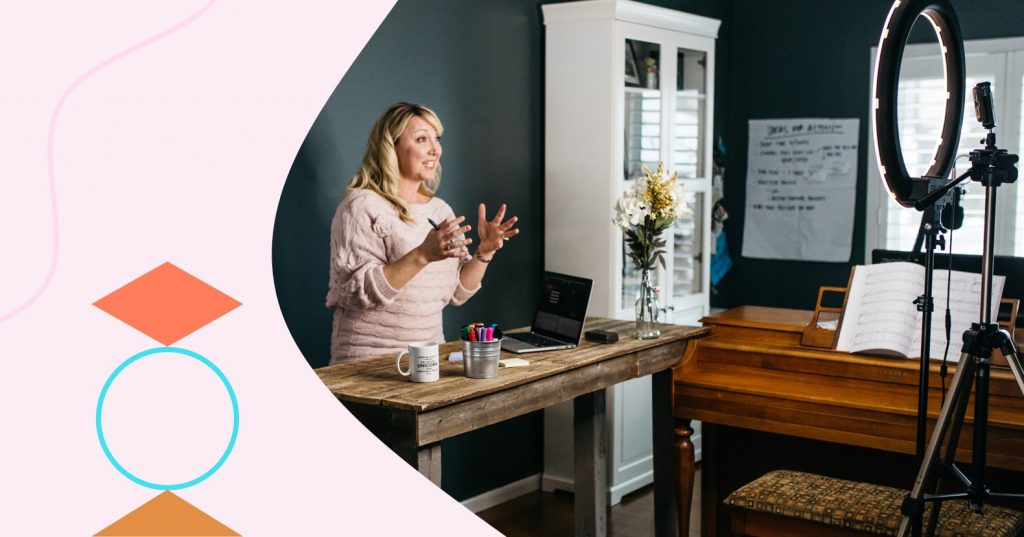 You can give away the downloadable videos or links to your video clips. If you decide to give away a video link, it's best to post the video on an S3 server where you can share the link publicly.
If you already know how to edit videos, you can cut a clip out of an existing video fairly quickly. If you're not a video editor, you may want to hire an editor on a freelance site such as Fiverr. Or try Screenflow where you can easily edit existing video footage and record new videos from your laptop screen or camera.
Estimated time to create: 20 minutes.
15. Your top resources or tools
Ready to hear the perfect lead magnet? Consider a resource guide! This type of guide is simply a list of your favorite tools, apps, or resources that you'd like to recommend to your clients.
To create the lead magnet, write out a list of your top websites, tools, or apps your business uses. Be sure to include the links to all of the sites. Then PDF the document, add a lead form, and sit back to wait for the leads to flow.
Pro Tip: Your list of resources should entice your customers to want your product or service. Ideally, your final recommended resource should be your company or business website.
Estimated time to create: 30 minutes.
Consider using Leadpages for your lead magnets
If you're tired of messing with code or sending your lead magnet to a developer, Leadpages makes it easy to send lead magnets.
You can send lead magnets yourself in just a few minutes. Plus, lead magnets are fully customizable and include the ability to share your offer with a customizable email subject line, message, and call-to-action.
When it comes to collecting leads and sending out lead magnets, here are a few more reasons why Leadpages takes the cake:
Instant opt-in delivery: Once you've added your lead magnet to your form, anyone who submits it will receive an email with a link to download your file or external URL.
No need to connect a third party email service provider: Rather than integrating with an email service provider and setting up automation, you can use Leadpages to deliver your opt-in offer.
Backup delivery for your existing ESP: In the case of most major email service providers (ESPs), email confirmation messages are only sent once (when a new subscriber is added). So, unless you're utilizing tags or advanced automations, any existing subscriber who opts into your list will not receive your lead magnet. This is where Leadpages Lead Magnet Delivery saves the day. Leadpages ensures every opt-in (whether or not already on your list) receives the free content that was promised.
Auto-updates for link changes: If you change the link of your lead magnet, simply update the setting within Leadpages, and Leadpages will update the link inside the emails. For example, if you send an ebook and later update it, simply update the link inside Leadpages and when your subscribers open the email, they'll have the most recent asset.
If you haven't yet created a lead magnet to incentivize visitors to opt in to your pages, we suggest using Attract to easily design a lead magnet in minutes for free.
What lead magnet freebie idea is your favorite?
"What's the simplest non-technical way that I can create the most valuable, high-converting content possible?" is a question that keeps many online business owners awake at night. But sometimes the answers to puzzling questions can be found by simply shifting perspective. Consider combining your business's existing content with any of the 15 ideas mentioned in this article to create stellar high-value lead magnets that are sure to convert clicks into customers
As mentioned above, if you're using Leadpages, you can use our lead magnets to drive new subscribers when a new person opts in for your list. That cuts out the need for additional technology.
Before you go, we'd love to hear: Which lead magnet idea is your favorite? What are you looking to test out first? Tell us in the comments!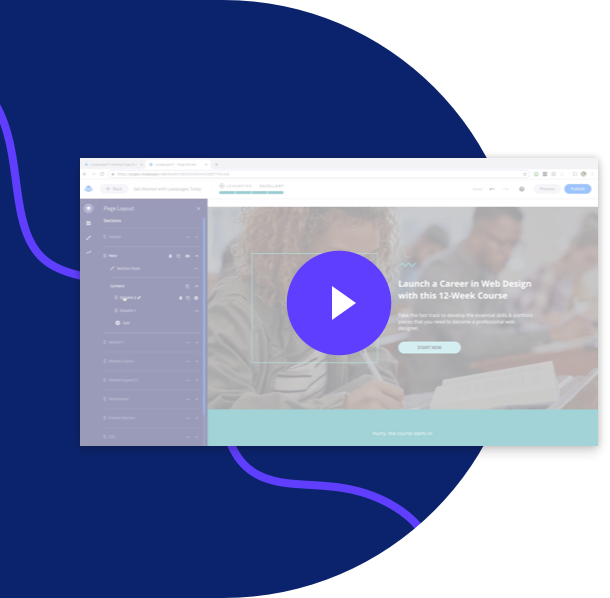 Market your business better with Free Webinars
Learn how to generate more leads and get better clients online with free webinars from Leadpages