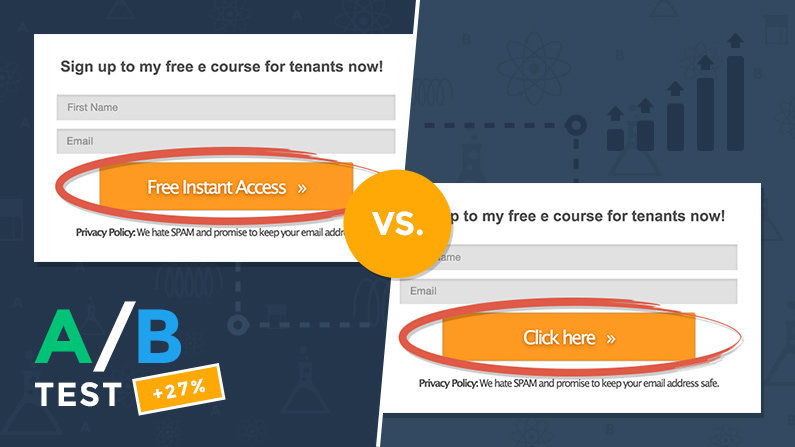 Got a ghost in your apartment . . . and suspect that your landlord knew all along? You might want to start researching your rights as a tenant—in which case you might come across a LeadBox™ like the one in our featured A/B test for Halloween 2015.
In this A/B test, two jack-o'-lantern-orange call-to-action se two different messages to see which will earn more opt-ins:
Version A: "Free Instant Access"
Which version do you think increased opt-ins for this LeadBox™ by 26.76%? Will you be treated . . . or will you be tricked?
Go down to the comments and tell us which one you'd choose and why—then vote below to see if you were right!
Vote to reveal the winning A/B-tested LeadBox™ and our analysis.
[split_test id="6850″]