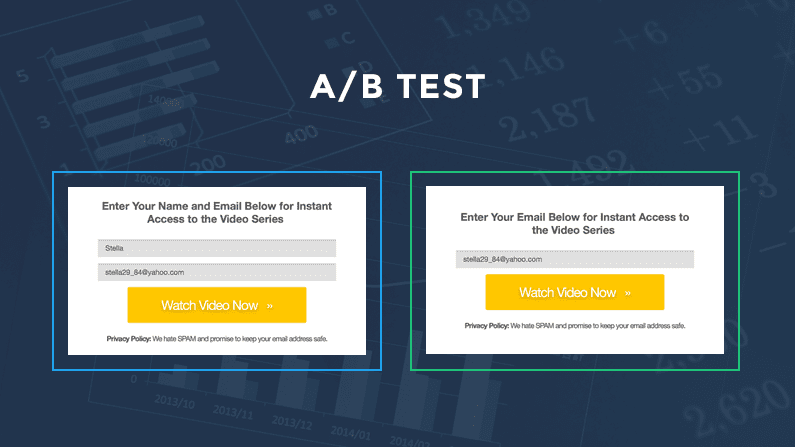 Just because you can add half a dozen form fields to your LeadBoxes® doesn't mean you should. Most marketers find that a more minimalistic approach to collecting leads' data gets better results, but how low should you go?
That's likely to depend on the type of business you run and your visitors' motivations. To find out what would work for his agency, Matt Thomson from Connect Social Media ran an A/B test on one of his key LeadBoxes®.
Would using a single form field reduce friction and give Matt more opt-ins? Or would a two-field strategy increase the perceived credibility of the video series, as well as the opt-in rate?
Which version do you think increased this LeadBox™'s opt-ins by 12.44%?
Vote below to reveal the winning LeadBox and our analysis.
[split_test id="5555″]