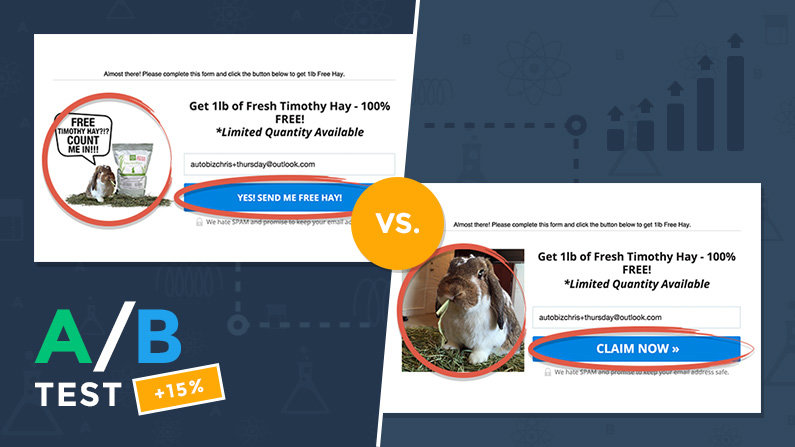 Should your marketing focus on the product you're offering or the person who will use it?
Or, as the case may be, the bunny who will eat it?
That question hops into the foreground in today's A/B test, which compares 2 different takes on a LeadBox™ offering free hay for pet rabbits.
In Version A, we see a spirited image of a small bunny dwarfed by a big bag of hay and exclaiming, "Free timothy hay?!? Count me in!!!" The call-to-action button further emphasizes the product, reading: "Yes! Send Me Free Hay!"
In Version B, a much bigger bunny fills the image slot, while the "Claim Now" button focuses on driving urgency rather than restating the product.
Which version do you think increased opt-ins for this LeadBox™ by 15.19%?
Go down to the comments and tell us which one you'd choose and why—then vote below to see if you were right!
Vote to reveal the winning A/B-tested LeadBox™ and our analysis.
[split_test id="7541″]