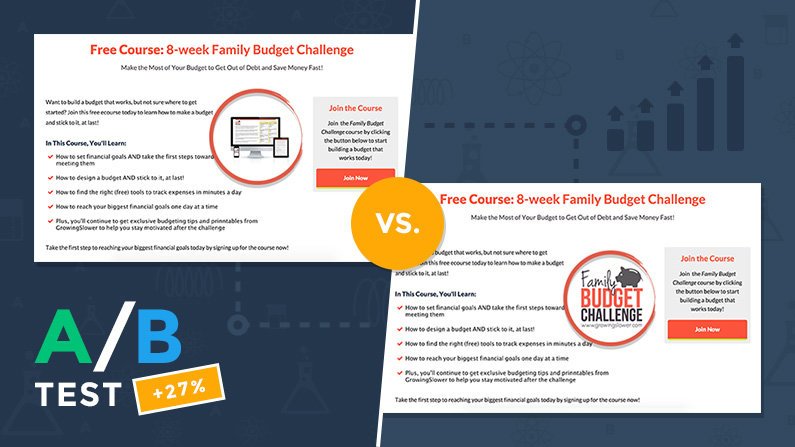 Your headline may be the star of your landing page, but it'll shine even brighter if you can find the right image to support it.
In fact, like many a supporting actor in awards season, your image can even end up stealing the spotlight—and landing your page a big win.
Today's featured A/B test finds 2 different landing page images vying for the role of Best Supporting Actor. Version A features an image communicating the product's technological flexibility through 3 different devices (desktop monitor, tablet, and smartphone). Version B uses a simpler image: the piggy-bank logo that's already contained in smaller form in the page's header.
Which version do you think increased the opt-in rate for this LeadPage by 26.99%?
Go down to the comments and tell us which one you'd choose and why—then vote below to see if you were right!
[split_test id="7546″]