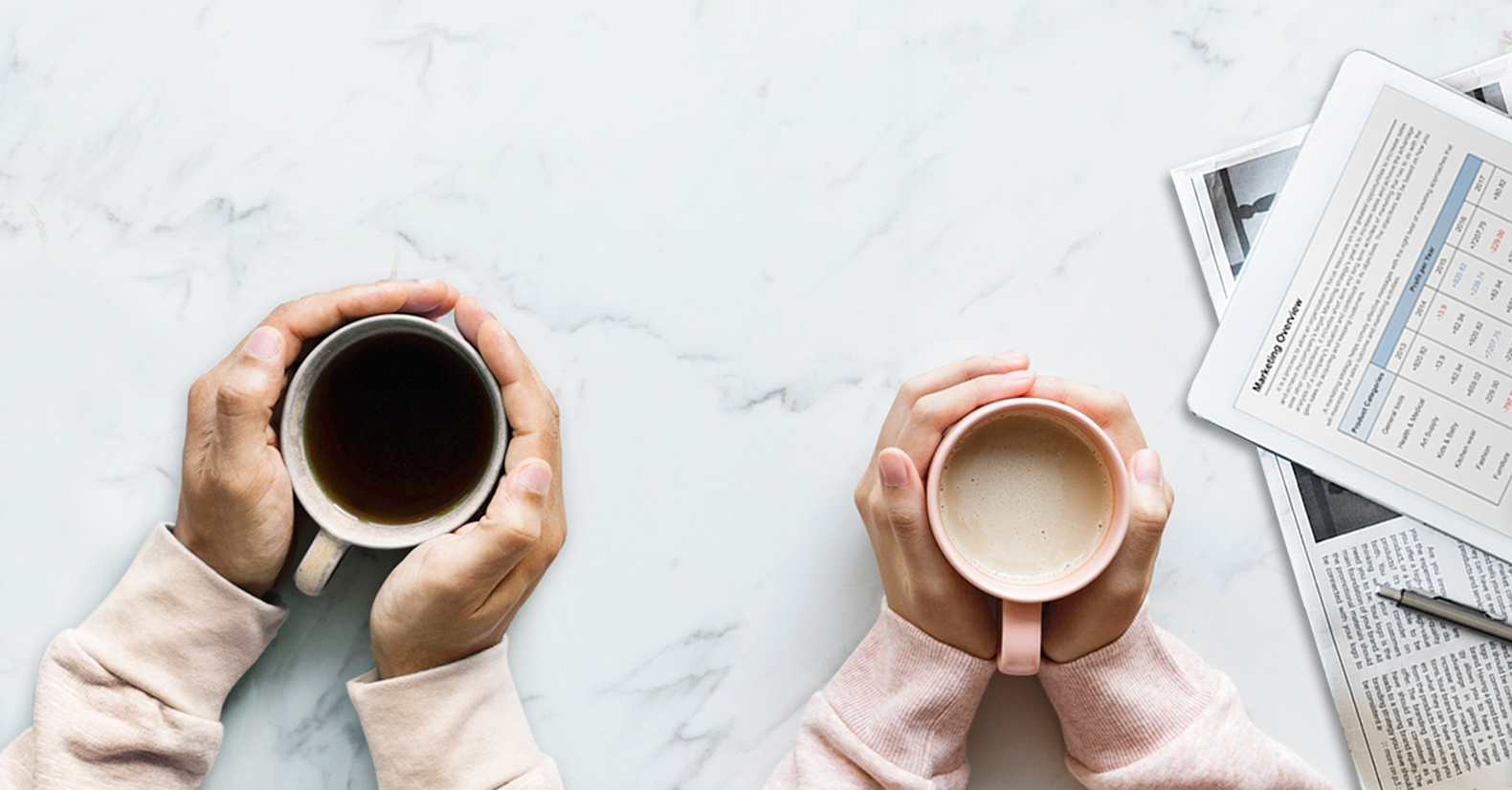 Where have all the good B2B clients gone,
And where is all the traffic?
Where's the streetwise strategy to target our demographic?
Isn't there a landing page drawing in the leads?
Late at night, I toss and I turn,
And I dream of what I need…
– Holding Out For Lead Generation, The Leadpages' rendition of "Holding Out For A Hero"
So what do you need?
A robust lead generation strategy.
Your B2B business needs more leads and sales. Plain and simple. But how do you get these, especially in a changing digital marketing atmosphere? Cold calls don't work anymore. Mass emails have become a laughingstock. Plus, lead generation isn't the same for B2B companies as it is for B2C companies, so it can be hard to weed through what does and doesn't work.
You can turn off the bluesy ballads, because you don't have to hold out for lead generation anymore. We've done the work for you. Check out these B2B marketing strategies to drive up your lead generation and grow your business to the next level.
Let's make marketing to your B2B clients just as fun as throwing a party with all of your friends!
Send out the invites with email marketing.  
Email marketing has stood the test of time in the B2B world. It's still one of the top strategies for B2B lead generation because it creates a more intimate connection between brand and customer. Professionals are forced to check their work email every day, so they're more likely to see, open, and consider your emails than the B2C customer might.
But email marketing has changed. Although traditional e-newsletters still work in some cases, most businesses are getting tired of the same old mass emails. Instead, personalization has become the sovereign power. In fact, 60% of B2B brands report that a personalized approach to communication is key to success.
Know your friends.
Personalized emails are like talking to an old friend. Your clients want to see that you know and address their needs on an intimate level. Targeted emails create a deeper relationship between your businesses.
The more customized your emails to your audience, the more likely they'll convert. You send a personalized email, which instantly engages your audience, and then you add links to relevant landing pages. You won't send all of your clients to the same landing pages, so email segmenting can ensure relevant traffic is coming to your landing page. This improves your engagement and conversion rate.  
Technology is improving so you'll be able to automate your marketing while still targeting and segmenting personalized emails. You're able to connect your CRM (customer relationship management) systems with your email marketing to utilize data for high-level personalization.  
Make sure your landing pages are personalized as well. Learn how to create beyond-the-surface landing pages here.
Host a free party with a password-only back room.
You want to make sure you're gating the right content on your website and landing pages.
To build a customer list for your email marketing campaign, you need to first collect their emails. Lead magnets or "gated content" is the most effective way to capture a customer's email address. This is when you offer downloadable content in exchange for their email.
But too many marketers make the mistake of gating all of their content, assuming readers will willingly hand over their email addresses. But this typically doesn't work, especially in a B2B market. People won't give you their email if the content isn't high-value and you haven't already proven your worth to them.
So, you need to give them some "teaser" free content that's a total blockbuster before you can expect them to want your gated content bad enough to give you their email address.
Where's the good stuff?
So what should you do? Host a free party. Invite everyone and anyone. This "party" is like offering free blogs or infographics or social media posts. You're simply drawing the guests in.
But then make the real party with all of the celebrities and clowns and fancy desserts in the backroom. The guests need to give the password to get to the back. This is like asking them to provide their email address or pay a small fee to retrieve the high-value lead magnet you're offering. These are often more in-depth downloadable pieces like reports, guides, case studies, white pages, or templates.
We call this the "speakeasy approach." Invite them in, make them want more, and then capture their information in order for them to gain special access.
This creates a sense of exclusivity that appeals to the B2B audience. Your clients want to perceive you as a high-end brand offering significant value. But you'll only be credible as a valuable brand if you first tease them with free content that proves your worth and you gate the appropriate content.
Make the gate attractive.
Your partygoers won't want to go to the back room if the gate is rusty and squeaky. But if it's gold with tile mosaics on it, you will intrigue them in.
So not only does the lead magnet content itself need to be high value, but you also need to draw them in with the design of the lead magnet. This means your landing page is well designed, your copy is architected to convert, and your opt-in form is easy to use. Learn everything—yes, everything—you need to know about creating a high-powered landing page with our Guide To Landing Pages.
Psst… Check out this 2-minute case study to see how B2B company Four51 doubled their monthly leads with an attractive "gate."
Don't try to be the most popular person at the party.
The most popular partygoer ends up spending one minute with everyone at the party. That's not enough to build deep relationships. And it's definitely not enough to sell your clients and generate strong leads.  
You don't need to be on every social media platform to try and grab your B2B customers. Spreading yourself thin may get you talking to everyone at the party, but it won't be enough to actually generate leads.
Or what about the partygoer who goes to the wrong address? They show up at 22 Lead Lane instead of 42 Lead Lane, so they miss the party altogether. This is like posting on a social media platform where your B2B clients aren't even spending their time.  
Only a small percentage of B2B companies see millions (or even thousands) of dollars worth of leads on social media. Your ROI isn't going to be that high—unless you focus on a few key platforms where your audience is already hanging out.
LinkedIn loves B2B leads.
LinkedIn is typically the most effective platform in the B2B world. Studies show that LinkedIn brings about 80% of B2B social leads, and 46% of social media traffic to a B2B site comes from LinkedIn. That's because B2B clients look at an average of 10 pieces of content before making a purchasing decision. These professionals are often looking to LinkedIn for professional, news-worthy content, which is where your business can step in to make an impression.
LinkedIn can help you target and attract new leads by providing info about your business, leading them to your blog, or directing them to your landing pages.
What are some ways you can grab leads on LinkedIn?
Fill out your company profile comprehensively. This is where people will learn more about your brand.

Post content. You can link to your company blog or post directly on the platform. Create a mixture of content, from infographics and visuals to blogs and news reports.

Join relevant

LinkedIn Groups

. A lot of marketers and businesspeople used LinkedIn Groups to share content, connect, and network.

Connect one-on-one through InMail. Be friendly, and point out specific parts of a prospect's page or business that interests you. Don't start by selling. Build the relationship first.

Use this

free landing page download

to seamlessly connect with your clients.
Facebook feeds B2B leads.
Facebook is also popular for some B2B industries. Facebook Lead Ads are designed specifically for lead generation, so they're easy to use and measure. We especially love Facebook Lead Ads because they bring high amounts of traffic to your site's landing pages, so you can quickly and effectively capture leads.
Like LinkedIn, Facebook works best if you're consistently posting high-quality content and interacting with your Facebook followers. This helps build trust and loyalty between brand and client. If you have a large fan base on Facebook, your targeted paid ads are more likely to see success and a higher return.
Check out these Facebook landing page ad essentials for more tips on Facebook lead generation.  
Invite your friends' friends to the party.
One of the best ways to get leads is to ask your current customers to invite their friends. Word-of-mouth referrals have three benefits:
It brings you qualified leads who are already interested or relevant to your business.

It does the first step of making a good impression because the referrer has already started selling your business to the referred party.

It deepens your relationship with the referring business because they're putting their "stamp of approval" on you—which makes them more engaged with you long-term.
In fact, 92% of B2B clients trust recommendations more than any other form of marketing. 69% of companies close the sale faster with referrals from existing customers as opposed to new leads.
Think of it like inviting your friends' friends to the party. Now, your friends are happy because more of their friends are in on the action, their friends are happy because they were invited to the party, and you're happy because you have a bigger party.
So how do you get referrals to generate these quality B2B leads?
You want to have a formal referral process in place. You should be asking for referrals at every step of your sales process:
Create an incentive for referrals. Offer a discount or a high-quality downloadable to encourage customers to spend the time and energy making the referral. If you offer them more value, you'll build an even deeper relationship with your current customers.

Use personalized email marketing to reach out to your current customers for referrals. Learn how to use a

referral email marketing campaign here

.

If a lead says "no" to you, politely thank them for their time—and ask for a referral. Even if

they're

not interested, they might have a partner that could be. Don't be afraid to ask.
The digital sphere is a great way to ask for referrals because you can incentivize with content and you can follow up with digital methods, like email and social media. Some businesses also find it less intimidating to ask for referrals (or to refer others) via digital marketing methods. But don't fall behind the digital mask. Put yourself out there and your business will be rewarded tenfold! It's time to grow the party.
Bottom Line
The more leads you generate, the more clients on your list, and the more sales you can make. Your volume of leads has a direct, proportional impact on your revenue.  So lead generation is essential to success.  
However, B2B marketing is unique in that you're advertising to businesses through their people as opposed to direct to consumer. This can make the process feel a little more complicated and overwhelming.
But not if you think of B2B lead generation as a party! If you want to host a successful party, you should:
Email the invites with a personalized, friendly message.

Make the party open to enter, but include an exclusive speakeasy room to pique interest.

Not attempt to see everyone, but instead, focus on a few key guests or social platforms.

Invite your friends' friends to get the party going.