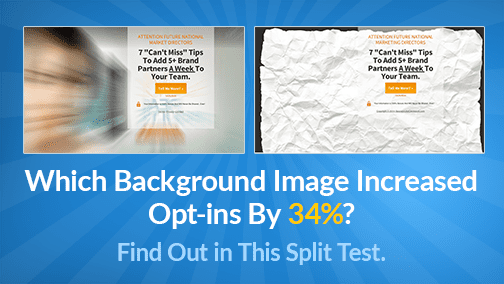 "Flat-out boring."
That's how the creator of this split test — LeadPages user, Bruce Hill — described the background of the winning landing page you'll see below.
When I spoke to Bruce, he said that of these two pages, the winner was a bit surprising exactly for that reason.
A little background: Bruce deployed this split test on his affiliate's domain and most of the traffic to this page came from Facebook advertising.
Bruce's split test ran for just over a month and attracted approximately 1000 visitors. Both pages in this split test netted conversion rates over 20%. However, the winning page still boosted response by 34% over the losing page.
Check out the two pages below and let's explore what happened.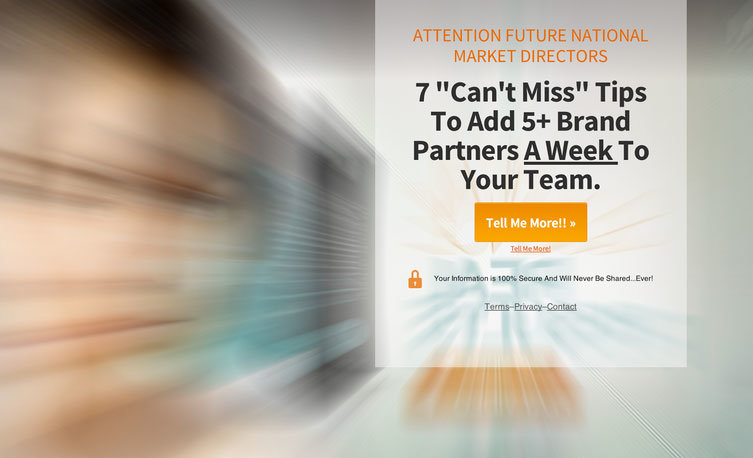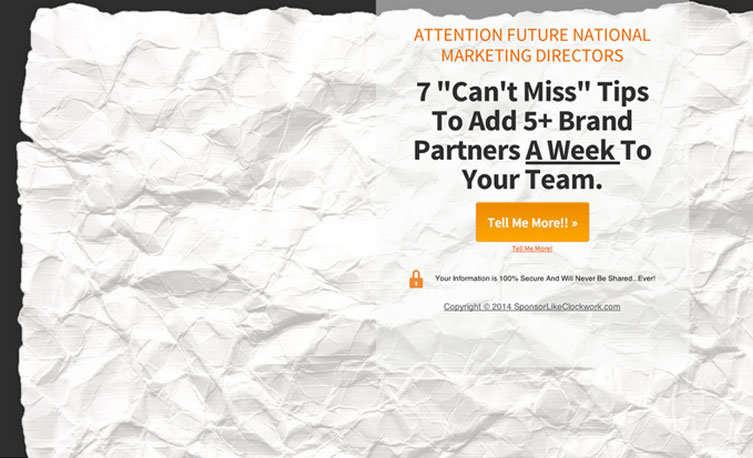 Bruce's Results
The winner by an decisive 34% margin was the paper background.
Although the blurred photo converted 20.10% of visitors, the paper background pulled in an even higher 26.94%.
After running the numbers, Bruce's result was confirmed at a 96.52% probability level.
In split testing, conclusions must be confirmed at a minimum of 90% in order to be considered statistically significant. A result with over 95%, as we see here, is strong evidence that Bruce's variation outperformed the original.
Now for every 100 visitors to this LeadPage, Bruce can expect to see seven more conversions when using the paper background over the blurred photo.
Take a look at Bruce's full results below:

What Your Audience Wants
So as we saw, the crumpled paper photo significantly improved conversions despite its admittedly less exciting appearance. Let's hear how Bruce himself interpreted the results:
"Simplicity often outperforms because it focuses the reader's attention on the message. Other times, the image resonates so well the message is really secondary.
"Sometimes I think I have a killer image that's going to resonate with the audience, and the generic image outperforms. In this case, the [blurred photo] background image may have been a bit too busy and distracted from the message.
"We like to think we know exactly what our audience wants, but the only way to truly know is run a test and trust the stats."
Like all of us, Bruce has developed a sense for what works, but sometimes those can still be proven wrong through split testing.
Let's keep this discussion going: Do you agree with Bruce's assessment of his results — a more exciting image can distract users? Why do you think the crumpled paper version bested the blurry photo in today's test?
Let me know in the comments below.
Now It's Your Turn
LeadPages makes it easy to run a split test like Bruce's in a matter of minutes. We offer dozens of built-in templates, one-click editing and intuitive controls over your data right at your fingertips.
Here Bruce tested how a new background would affect his results, but it's just as easy to test how a change in the headline copy, button color, body copy or a new template would make a difference in conversions.
Watch the one-and-a-half minute video below for an introduction into enabling split testing on your LeadPages account.
Before we wrap up, I'd like to say thank you again to Bruce Hill for sharing his results. I hope it gave you some useful ideas when you go to run your own split tests.
Feel free to share why you think the crumpled paper design won — I look forward to reading the responses.