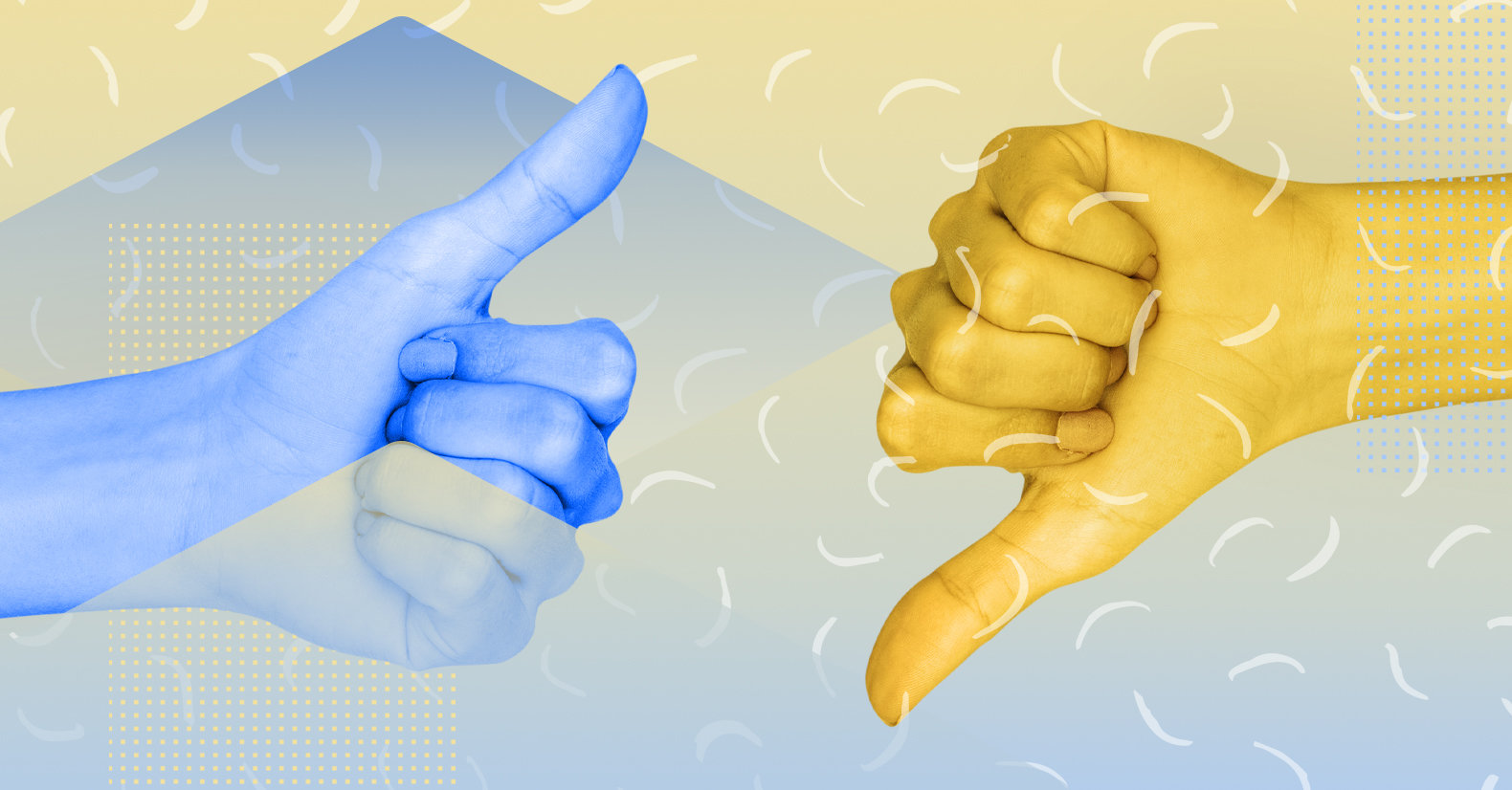 Editor's Note: Mostafa Dastras, freelance copywriter and founder of the Live A Business Life blog penned this fine post as a Leadpages Guest Blogger. Interested in writing for the Leadpages blog? Hit us with your best shot!
You've heard about it online, in the break room, on the radio, and in the headlines: content marketing is a polarizing trend in digital marketing. Everyone's doing it (to some degree) and so few are doing it right. So if you're considering getting started with content marketing, or rebuilding your strategy from the ground up, this article is the perfect place to begin.
Here's the good news: you don't need to be a genius writer to make content marketing work for your business.
But you do have to set yourself up for success from day one. That involves nailing down the planning and ideation element of content marketing—that's phase one.
Ready to dive in?
The Four Essential Phases of Content Marketing
Content marketing has four essential phases and if your strategy isn't growing your business, then chances are your problem is rooted in one of the four phases. In fact, in my experience, business owners that follow all of these phases, are able to increase their sales, dominate their niche, and steal their competitors' market share, as well as establish themselves as the ultimate authority for people to turn to for expert advice.
These four phases of content marketing are:
Planning and ideation

Creation and optimization of content

Distribution

Performance tracking and audit
Drop any of these phrases from your overall content marketing and you'll witness the numerous hours and thousands of dollars spent on your content going to waste.
Obviously, most of the brainwork of your content strategy is done in the planning and ideation phase. Ideation might mean that the process involves creative thinking, brainstorming, etc. but that's only a part of it.
The main focus of this phase is understanding your unique audience and your specific market. You first need to lay down this framework before you even consider hosting brainstorming sessions with your creative team or hiring out contractors and freelancers.
In this article, we're going to cover—in detail—the foundation you must lay for your content marketing to master the marketplace rather than wither on the vine.
Deeply Understand Your Audience & Marketplace
You can't 'quantum leap' your way to producing good content. It is always the product of rigorously studying your audience and market.
This goes back to way before internet marketing (or even internet) ever existed. Some of the most successful copies in the history of advertising are among the least creative ones—no witty or memorable slogans, no fancy words or magic copywriting formulas, only plain English and sound knowledge of the product, the market, and the audience.
When Mercedes asked the legendary copywriter, David Ogilvy, to write ads for them, he sent a team to the Daimler-Benz headquarters in Stuttgart. They spent three weeks doing interviews with the engineers. These efforts resulted in a campaign that increased Mercedes sales from 10,000 cars to 40,000 cars a year in the US.
What Ogilvy did was simply tap into some of the greatest of the product's features that people found interesting and handy. This is the headline and the first paragraph of the copy he used in one of his ads:
You give up things when you buy the Mercedes-Benz 230S. Things like rattles, rust, and shabby workmanship.
A pox on the status symbol that's all glitter and no guts. At $4,754, the Mercedes-Benz 230S is an efficient machine, built to endure [original underline]. Its body is welded 10,000 times — and painted with 7 enamel coats. A 24-pound layer of undercoating stifles rust. Read on why the Mercedes-Benz 230S is a shrewd investment indeed.
What can you learn from Ogilvy's example?
The two important aspects of a successful content plan are a sound understanding of the market and a sound understanding of the audience.
These questions need to be answered rigorously in a content plan:
What are the demographic and psychographic features of your target audience?

Use surveys to get to understand your audience better. Or search through social media to get to know the people who are using similar products. Try out social listening tools to queue you into what people are talking about online.

 

What are your audience's concerns and what do they desire the most?

Talk frequently with your sales and support teams and figure out what concerns your customers the most and how you should address these with your content.

 

What's your customers' journey like?

Take time to determine when your customers start interacting with you in the first place and how this relationship develops. Create a customer journey map so that you'd know how to support your customers with your content throughout their journey with you.

 

Who are your competitors and what products are they offering?


Do a rigorous competitive analysis to know how to beat your competitors. Study their product features and figure out the most favorite ones. You'll know what features of your own products should be boldly mentioned in your content more frequently and what shouldn't be. Also, stay tuned for industry reports and trends (for starters, check out this

comprehensive report about audiences on Twitter

).

 

What topics and keywords are your competitors targeting and how can you outrank them?

Competitive analysis tools such as

SEMRush

,

Ahrefs

,

Buzzsumo

,

Similarweb

, etc. would give you basically all the information you need about your competitors and how to outrank them. Find out what pieces perform well for them and try to produce content that outperforms them (e.g. by building more links, producing more comprehensive content, etc.)
Put Your Customer Journey at the Heart of Your Content Marketing Plan
Mapping your customer journey should be a priority for any kind of marketing strategy. Without it, you would be basically throwing irrelevant marketing messages at your website visitors which would at most get you some random conversions.
On the other hand, if you know the exact places where your customers interact with your brand, you'll be able to help them achieve their goals with your content. Here's the customer journey map that Adaptive Path created for Rail Europe based on the comprehensive research they did:
But you don't need to insert so much complexity into your maps. For starters, try to break down your customers' interactions with you into three general categories:
Awareness

Purchase

Post-purchase
Then figure out how your customers enter each of these phases and how they can successfully pass them.
Awareness:
According to GoodFirms's research on SEO trends and tactics, growing organic traffic and content marketing tactics are the two top inbound priorities for businesses.
That is, if your website is where people get to know you for the first time, you need to spend a lot of time figuring out the right keywords and people's searching intent. This is the main strategy that Aaron Orendorf of Shopify Plus uses to select what topics to write about:
"Today, topic selection is all about keywords that meet Shopify Plus's unique target market. For instance, I often use keywordtool.io to find variants on terms like "multichannel e-commerce" because that term is a parent signal that the person searching has grown their business to a certain size."
Basically, keywords show people's searching intent.
Knowing these keywords determines in a great part what content should be created regardless of whether it is for search engines or any other channel.
Take advantage of an up-to-date keyword tool such as WooRank's keyword tool to come up with and track the right keywords for your website.
If you're relying on YouTube as a platform to increase awareness about yourself, you need to do the same thing with your videos. Your ranking on YouTube is an important factor for increasing awareness. Ashley Faulkes from Madlemmings.com has done a great job listing an ultimate list of keyword research tools. Make sure you check them out.
Purchase:
Again, to make everything easier, let's consider that when people join your email list they have passed the awareness phase and entered the purchase phase. What could possibly turn them into customers? Basically, the role of content in this phase is educating people about the features of your product and what they're going to achieve with it.
The more people know about your product, the more likely they are to buy it.
You might even want to avoid early conversions as they are less likely to be healthy and profitable. Converting the wrong kind of people, who are not sure if your product is fit for them, will only increase your churn rate. That is they tend to return your products more frequently.
Rand Fishkin mentions that "Moz customers that convert on the first, or second, or third visit to [their] website tend to leave early and often. They tend to be not longstanding, loyal customers who have low churn rates, and those kinds of things. They tend to have a very high churn and low retention." More visits, on the other hand, indicates that people are learning more about your products and are more likely to find it fit.
In the case of Moz, people normally visit their website 8 times before they sign-up for the free trial. And Rand states clearly that for them there is a strong correlation between the time spent on the website and customer loyalty.
For most B2B businesses, email is the main channel in the purchase phase as their audience tend to work with their emails more frequently. Yet they might have different strategies for email marketing. Lead nurturing is a common strategy among digital marketers. To make it clear, it's the idea that no salesy or overtly promotional messages should be sent to the leads until after a particular time is spent and some conditions are met. The role of marketing automation in modern lead nurturing could never be denied.
A different group of expert marketers believes that nurturing sequences are not worth the try. Prominent among this group is the famous email copywriter, Ben Settle, who teaches the idea of "infotainment" in email copywriting. In an article for Copyblogger, he explains: Infotainment gives your audience a "great-tasting hot dog" but "nourishes them like broccoli." In other words, your emails would be both entertaining and informative (about your product).
He sends multiple emails each day and promotes his products overtly in every one of them. To get to know his methods better visit his blog, Bensettle.com.
Post-purchase:
According to a study by Ecolo Media, 80% of US B2B tech decision-makers said it was important or very important to receive ongoing content after making a purchase. It seems that decision-makers are interested in thought leadership content after their purchase.
Post-purchase content is one of the most effective retention strategies too. In an article for Harvard Business Review, Amy Gallo says that acquiring a new customer is 5 to 25 times more costly than retaining an existing one. Incorporating retention strategies in your content plan is absolutely a big win.
Post-purchase content might have different kinds. Heidi Cohen divides them into five categories:
Answer customer questions

Train your customers

Provide news and thought leadership

Upsells and cross-sells

Increase word of mouth and referral sales

Plan the Type of Content and Format You Will Create
Actionable how-to blog posts are not the only content type you could produce. In many cases, you might need to step away from this kind of content and focus on thought leadership and idea pieces (such as the post-purchase situations mentioned above).
As Jimmy Daly explains producing only actionable (how-to) content might result in missing strategic-minded people (decision-makers).
If your audience generally consists of decision-makers such as managers, directors, or C-suits, then strategic content (models, frameworks, principles, opinions) is more appealing to them. A CEO, for example, is more interested in an article on why having a customer journey plan is the answer to almost all their problems, rather than a step-by-step guide on increasing traffic to his website.
The same is true about your content formats.
Depending on your audience's preferences, you might want to prioritize a particular content format for each phase of your customers' journey. Different kinds of content formats to consider are:
Blog posts, original research, and case studies

Ebooks and whitepapers

Videos

Podcasts

Webinars and presentations

Email newsletters and promotions

Infographics and images

Social messaging
For B2B companies, original research is especially effective.
BuzzSumo analyzed 1 million blog posts on the web and found out that 75% of them had no external backlinks, and 50% of them had two or fewer Facebook interactions (likes, comments, shares). Yet one type of content that got a lot of links and shares was "well-researched and evidence-based" blog posts.  
According to Andy Crestodina, there are 5 types of research in content marketing:
Experiments

Observation/analysis

Aggregate existing research

Online survey

Phone survey
One of the easiest ways to produce original research is by gathering existing data from different sources.
Maybe there is already a body of work that you can use and produce new data from and then do an analysis on. For example, I did an analysis on the top 50 business websites of SimilarWeb, a web analytics company, and tried to find answers to 7 questions about their conversion-focused homepage elements:
How many of the top websites have calls to action (CTAs) above the fold?

What CTA types are used above the fold?

How many of the top websites have multiple CTAs?

Do the websites use any social proof (trust icons, testimonials, case studies, etc.) on their homepages?

What social proof types are most prevalent among top websites?

Do they use any videos on their homepages?

Do they offer any content in exchange for visitors' email addresses?
The most common CTA types among top business websites are "More info" and "Sample" types.
Another content format that has a lot of potential for creating a strong trust with customers is social messaging.
Buffer's State of Social Report 2018 shows that "there are now more people using the top four social messaging apps (WhatsApp, Messenger, WeChat, and Viber) than the top four social media apps (Facebook, Instagram, Twitter, and LinkedIn)". Yet only 20% of marketers have used social messaging for marketing.
Only 20% of marketers use social messaging for marketing.
Infuse Your Content Marketing With a Unique Perspective And Approach

A unique approach to creating content would set you apart from your competitors and prevent your content from going bland.
Seasoned marketers know how to be unique. Animalz, for example, is a new-comer to the niche of content production but has managed to make quite a stir by producing content that challenges the currently accepted rules of content marketing. From challenging the concept of "personas" to inviting people to go beyond the actionable content, Jimmy Daly is trying to set his company's brand apart from its competitors.
Ben Settle is another marketer I admire for his unique perspective and approach to content production. For one thing, contrary to what most people believe, he sends out multiple emails each day to his subscribers and is overtly promotional in each one of them. But that doesn't mean that his emails are boring. Each one of his emails is packed with entertaining and yet thought-provoking content. He never fails to get you to open his emails and eagerly read their promotional content and yet feel the pleasure of being promoted to.
One might think that because producing mediocre content is easier and more prevalent than ever, people know the value of unique content. Study your niche and figure out how you can make a difference
Interested in #Contentmarketing? Study your niche and focus on figuring out how you can make a difference.
Ready to Create Your Content Marketing Plan?
The value of a business lies in the fact that it helps people move from their current state to their desired states. Content is basically a means of communicating this mantra to people. It helps you build trust and convince people that you're what they've been looking for their whole lives.
Hopefully, this guide on mastering the initial steps of your content marketing plan will help you communicate your message and captivate (then convert) your audience.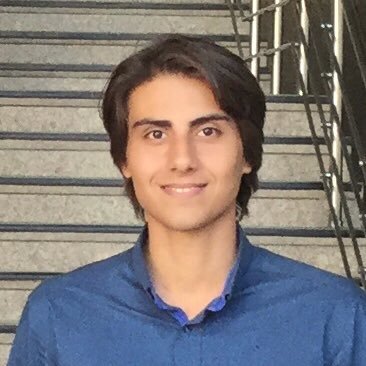 Meet the author
Mostafa Mastra
Copywriter & Founder

Mostafa Dastras has written for companies including HubSpot, WordStream, SmartInsights, and MarketingProfs. What keeps him up at night is how he can help his clients increase sales with no BS content marketing. Visit his blog, or connect with him on LinkedIn.