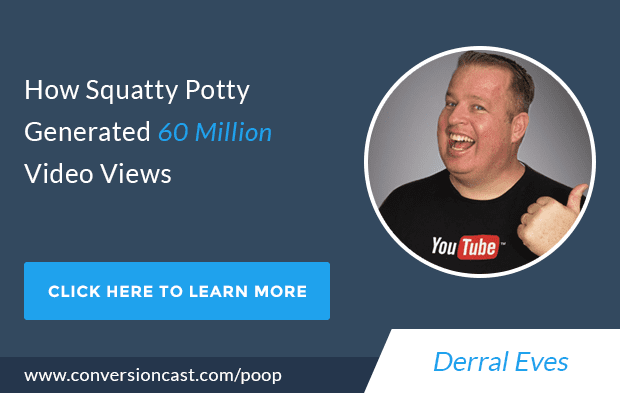 Note: The Video Marketing Strategy Squatty Potty Used To Achieve 60 Million Views Is Available For Download. 
Click Here To Download
Our Guest:
Derral Eves specializes in generating traffic and converting traffic to revenue via video. He believes this medium in particular is one of the best to encourage people to take action. He has not only generated over 1.7 billion views, but had made significant profits and built an impressive audience over the years.
A Quick Preview of the Podcast:
How to prepare for a video marketing campaign
The 3 ways you can create value through video
Why you don't need a large budget to create a commercial that converts
To See These Tactics In Action:

Click Here To Learn How Use The Video Marketing Strategy That Gained Squatty Potty Exposure & Conversions
To See The Transcript: 
Listen To Discover The Video Marketing Strategy That Got More Exposure Than Shark Tank Air Time