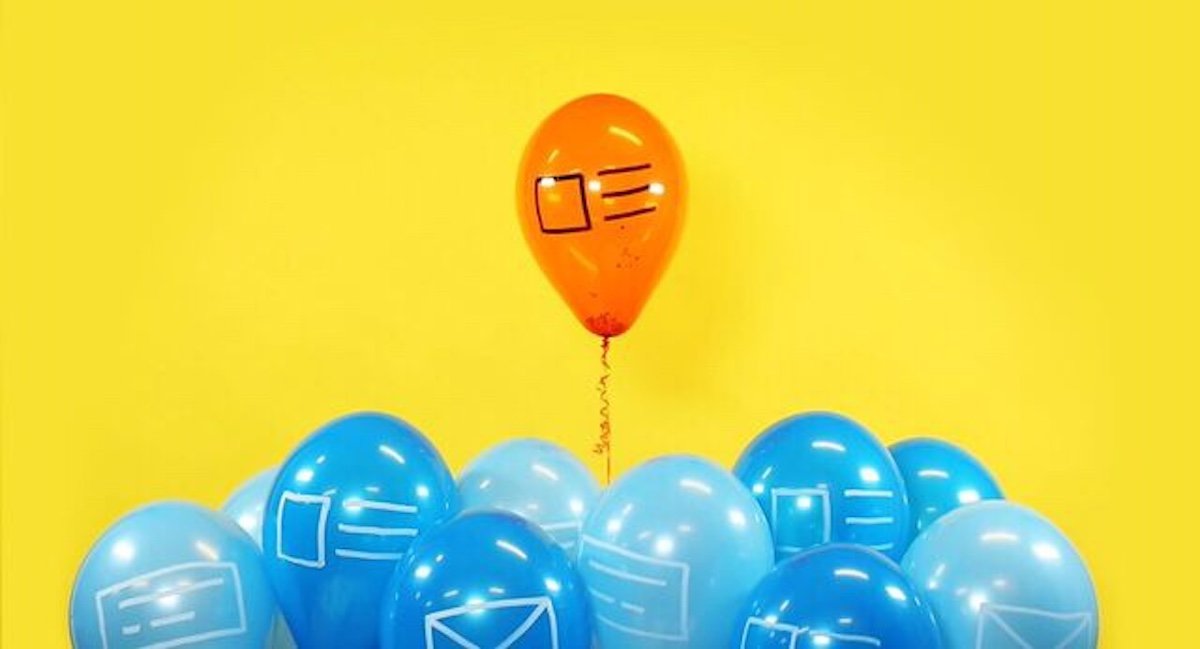 Editor's Note: Leadpages is no longer offering a $100 credit to new AdWords customers after they spend $25. However, we never say never—so stay tuned to see if we bring this deal back!
People are looking for what you're selling.
They're heading to Google every day, plugging in their heart's desire, and feverishly scouring search results for exactly what you offer.
But here's where many entrepreneurs run into problems: Their landing pages are buried deep in organic search results. And when the reality is that 75% of people don't bother clicking past page 1 of search results, that could mean fewer conversions for you.
We want to help you change that glum possibility. Say hello to Google AdWords.
An ad to your landing page could show up above all those search results, right when people are looking for you.
AdWords at a Glance
If you're new to AdWords, you might be wondering what all the fuss is about.
When you create a landing page, it's easy for that page to wind up buried deep in organic search results. After all, the internet is stuffed with competitors vying for keywords, and page 1 of Google only has room for 10 organic results.
However, making a paid ad with AdWords creates a whole new way to be seen by people at the exact moment they're looking for what you offer.
And don't be worried about an overwhelming experience. Setting up your first AdWords campaign can be done in minutes with only a few steps.
Decide where you want your ad to show up.
Do you run a local business and only want your ads to show up when people are searching locally? Or maybe you want to advertise your services to a global market and extend your reach? Think about where your ad would have the most impact and set those parameters.
Set your budget.
When it comes to AdWords, you can set exactly how much you want to spend each day. And you'll only pay for your ad when it's clicked. This flexibility means you can start with a smaller budget at first, then build onto it as you figure out what's working best.
Write your ad.
Keep it short and sweet here. AdWords ads only allow for a limited number of words, so make each one count, and remember to provide all the crucial information about your page within the ad. (Remember to include your keywords in the headline of your ad—it's more likely to be clicked by searchers that way.)
When someone types in a search that matches your ad's keywords, it can show up above all organic search results. This placement puts your business front and center, ripe for the clickin'.
4 Reasons to Start Making Ads for Your Landing Pages
1. Be seen by more potential leads
There's no denying the power of being on page 1 of Google search results. Even if your ad isn't clicked, having your company name and offer above organic search results means increased brand awareness and impressions.
2. You'll collect high-intent leads
If you've been busy collecting leads for your business, you've probably experienced the challenge of trying to capture highly qualified leads. People may land on your page, but they simply aren't converting. Maybe they ended up there by mistake, or maybe they're still floating around the very top of your conversion funnel and aren't really ready to buy.
Either way, their lack of intent means they aren't converting.
AdWords provides a way for you to show up right when people with high intent are searching for what you offer. In fact, 64.6% of people click on Google ads when they're ready to buy.
This is because they've done their research, they're ready to convert, and they're going to click through to the quickest way to get what they're looking for.
Prime page placement plus high-intent searchers is a recipe for crazy high conversions.
3. Make your customer journey truly seamless
Folding paid ads into your customer journey provides a seamless experience from brand awareness to conversion. This is also why it's important to make sure your ad's offer aligns with your landing page—if these messages don't align, it could confuse leads. But when they do align, you're looking at more conversions.
4. Control your destiny
Google AdWords enables you to set your daily ad spend budget, whether your ad will show up for people searching locally or globally, what times of the day it appears, and more. You can fine-tune every part of your ad strategy with a few clicks of the mouse, which is nearly impossible to do with more traditional advertising strategies.
Get in on this offer today and claim your $100 AdWords coupon.
To dive deeper into Google AdWords and how it can help your landing page strategy, click here.
Have questions about how AdWords works with Leadpages? Let's talk in the comments!