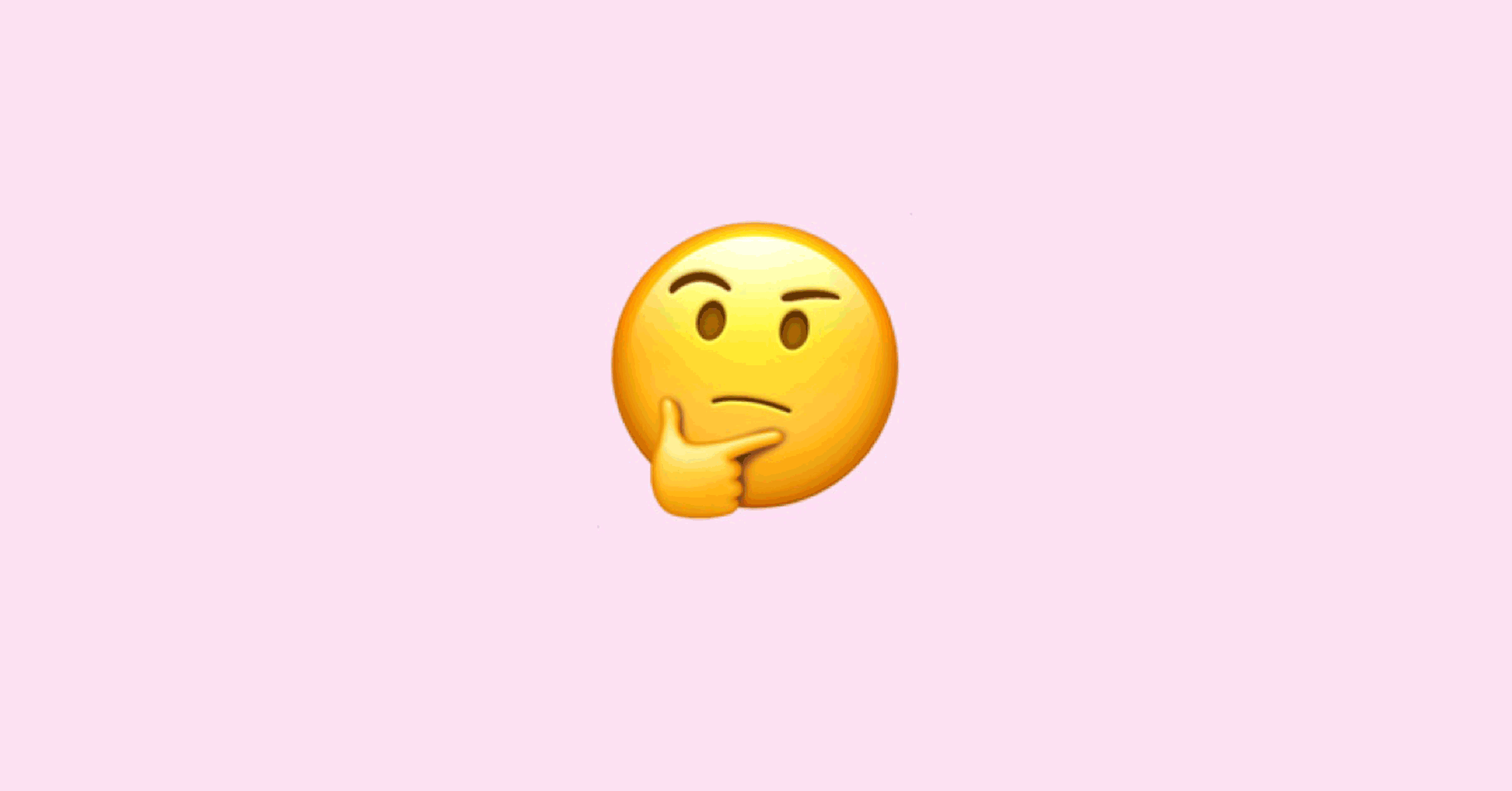 Sleek-suited salesmen and teams of cold-calling solicitors should beware because today's MVP of digital marketing is none other than the (oh-so-powerful) sales page.
You're probably thinking: a sales page? Replace the manpower of a quick-talking, fast selling, money magnet salesperson? Absolutely.
In a content marketing world where consumers are more actively seeking (and successfully finding) all the presale education, they need online, that 'sales dude' is somewhat obsolete. And he's been replaced by the tried and true sales page, that pitches your product and pushes web visitors over that final step to conversion.
Sales pages have the sole purpose of driving transactional conversions and boosting revenue for every visitor that hops on the page. They're specifically designed with persuasive copy and stunning images to close the deal.
In this article, we give you everything you need to effectively back up your business with powerful sales pages. You'll learn the key differences between short and long-form sales page copy and walk through a 6-step proven strategy for crafting a sales page that converts 24/7.
Ready to sell without the sleaze? Let's do this!
What is a sales page?
A sales page is the web page where you're actually selling your product or service.
While other landing pages focus on generating leads, a sales page focuses on closing the deal and collecting payment (or sending your web traffic through a checkout process located on another page).
Because it is the very last page you want your visitor to see before handing over payment information, a sales page's written copy, images, and call to action all exist to push a user towards purchase.
Sales pages can be applied to all different kinds of products, services, and offerings, and typically fall into one or two different categories: long-form sales pages, or short-form sales pages. Both types have a similar mission: close the deal, but each is suited to a different type of sale. For example, long-form sales pages are ideal for products or services that require a little more information (and education) in order for a visitor to feel ready to buy.
Most sales pages include:
A headline that intrigues and explains what you're selling
Imagery and graphics showcasing product/service
Bullet points of advantages, features, and benefits
Trust indicators (reviews, testimonials, FAQ, endorsements, etc.)
Eye-catching call to action (CTA) button
If you want a more in-depth look at the fundamentals of sales pages, click here for instant access to our free landing page tutorial.
How is a sales page different than a generic landing page?
What is a landing page, you wonder? A landing page is typically used to capture and nurture leads, like:
Download my eBook to learn
Check out my video training
Schedule a free consultation
Join my virtual workshop
Landing pages can be seen on not only your website. In fact, Facebook landing pages are also an option to design. 
Learn more about landing pages in our ultimate landing page guide. It includes:
What is a sales page?
A sales page is truly the point at which a lead converts into a customer. Sales pages are focused on the decision and conversion phase of the sales funnel. The sales pages are the (money-making) destination of your customer's journey.
In marketing speak: a landing page is used for web users who are newly familiar (or less familiar) with your brand, meaning they are 'higher up the funnel.' The same goes for traditional opt-in pages. Lower down in the funnel is the sales page, which would ideally be targeted towards leads who have been nurtured and are now ready to buy…all you have to do is ask them to do so.
How is a sales page different than a homepage?
Homepages sell your overall brand by giving information about who you are and what you do. Your homepage might discuss your products and services or display a single offer that's going on, but the goal of your homepage is not to sell a particular product or service.
Sales pages, though, focus exclusively on selling an individual product or service. You assume that the customer already knows about your brand because they've come to your sales page through some funnel.
The goal here is not to educate or market your brand, as it might be with a landing page or homepage. The goal of the sales page is to sell. Period.
Also, a homepage also offers navigation links that bring visitors to other pages on a website. Sales pages should rarely link out to other pages. You want to keep your customer as contained as possible on your sales page to drive greater conversions.
How does a sales page fit into my marketing strategy?
"When should I use a sales page?"
You'll want to have at least one sales page for every product or service you're selling. Sales pages are more than just a marketing tactic. They become the final call to action to squeeze your customer through the last stage of your sales funnel.
All other pages are meant to bring the consumer through the sales funnel. When they come to the sales page, that's when it's time to convert.
Sales pages are typically a "hard sell." That means that you're actively (and elegantly) pushing users to take the desired action by asking for them to convert right now. That's why you want them already warmed up with the other landing pages and offerings before they hit this page.
For example, maybe a customer has already downloaded a lead magnet and you've been nurturing them with an email marketing campaign. They know your brand. They've shown that they trust you and maintain interest. They're convinced of your value. By the time they get to your sales page, they're already ready to be sold on your product. So use the sales page to make that final push and sell.
Ultimately, if you sell a product or service, it needs a sales page. You can direct all online and in-person traffic to this single site for consistency of messaging, conversion, and metrics.
Do I need a long-form or short-form sales page?
We often get asked which type of sales page is "best" and there's no cut-and-dry answer for whether long-form or short-form pages work better because every offer and audience is different.
So here's the gospel truth:
Your sales page should be just as long as it needs to be – and no longer.
Your mission is to provide enough information (or impetus) to sell your product/ service. Your content should avoid creating any new barriers to purchasing.
You want longer sales pages when selling a higher price, more complex offering. You want shorter sales pages when providing something that's easy to say yes to.
A short-form sales page will tend to have just a few sections of copy with an email capture form to collect the user's name and email. A long-form sales page, which is often called a "sales letter," has the same elements as a short-form but with stronger body copy.
Long-form sales pages are typically over 400 words, while short-form pages stay below 400 words.
See the advantages and disadvantages of long-form and short-form below.
Advantages of long-form sales pages
More copy = greater SEO power
Extended space to convince and convert customers
Opportunity to address questions and objections
Long-form sales pages are usually best when you need more space to demonstrate the value of your product or to explain and educate about the product. Because of the extra content, you have more room to optimize for search engines as well.
For example, your product is expensive or high-commitment, like a $2,000 photography session or a $5,000 investment in an online training course. A long-form sales page provides more space and content to convince the customer of the value of such a large purchase.
Another example would be if you need to educate about a complex or unique product. Let's say you've come out with a new kind of herbal remedy for children. Parents are likely to be highly skeptical about a new product of this kind, so you'll likely need a longer sales page to convince them of the health and safety benefits and display clinical and social proof.
Disadvantages of long-form sales pages
Information overload
Possibility of boring, annoying, or discouraging visitor
Today's customer gets bored easily, especially with online content.
Even if you need more content to convince your visitor about your product, too much copy could cause them to get frustrated and click away. Once you lose a visitor, it's hard to get them back through the funnel.
That's why it's absolutely critical to ensure even the longest sales pages have direct language without fluff or hyperbole. Length is not as important as directness.
Advantages of short-form sales page
Fast, simple conversions
Condenses benefits, advantages, and features into select points
Short-form sales pages are typically best for eCommerce and smaller purchases. They help convert at a faster rate, especially if your typical audience has a "quick-and-easy" buying mindset.
Short-form is especially useful if you have a lost-cost, low-barrier product.
Disadvantages of short-form sales pages
Not all questions may be answered
May not convert if not enough copy
Fewer SEO benefits
While long-form sales pages can bore customers, short-form sales pages can cause more confusion regarding your product. If you focus too much on keeping it short and not on providing enough information, you may not do enough to convince your customer to purchase.
Ultimately, there is no right or wrong answer. Both the short-form and long-form sales pages can be successful when executed correctly.
How do you create a successful sales page?
Excellent question!
Now that you've seen some heavy-lifting sales pages and the advantages of the two different approaches, you're ready to begin creating your own.
So let's take a look at the top six features of a successful sales page that will convert your customer and increase sales.
#1 – Hook, line, and sinker.
Your headline needs to instantly intrigue your customer. Sales page headlines are typically longer than those of other landing pages because they function as a "hook" as opposed to a title.
The headline should be an explanatory sentence or statement that immediately alerts the customer to the benefits of this purchase. What will be their greatest advantage or change if they buy your product or service?
Writing longer headlines feels uncomfortable for some marketers because they're used to short, snappy titles. However, more descriptive titles are more likely to encourage the customer to keep reading.
For example, you might be tempted to make the headline of the sales page the same as the title of your ebook. Unless your ebook's title already has a track record of converting customers, though, the title itself is likely not enough to instantly engage your audience. Instead, you'll want a headline that addresses the benefits of reading the book. How will their lives change after reading this E-Book?
Check out this ebook Sales Page Template to see how to use sales pages to sell a specific digital product.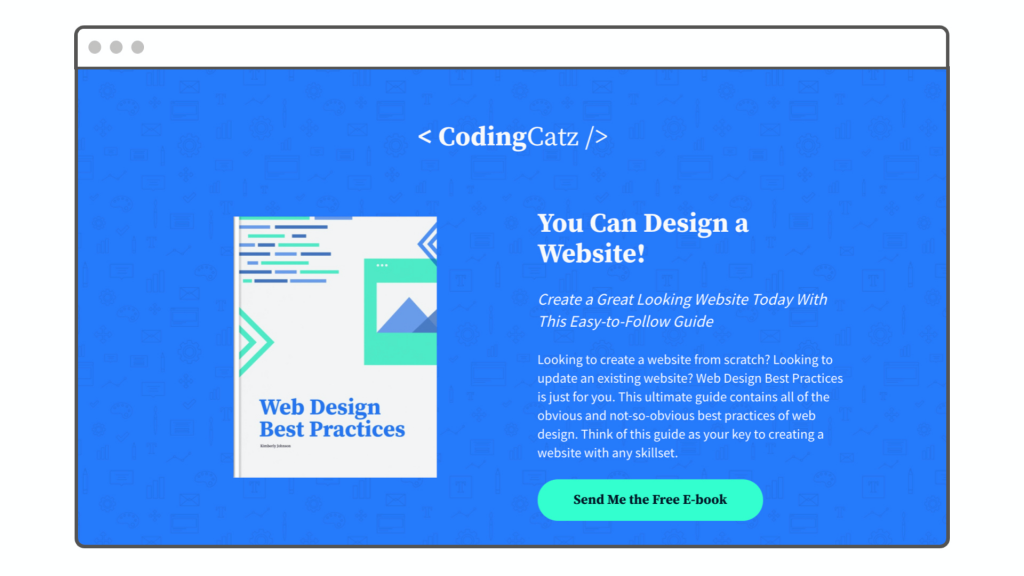 #2 – Don't be afraid to show off
Social proof is one of the strongest methods of conversion. Studies show that 84% of people trust online reviews as much as friends'. "Trust indicators" prove your credibility on your sales page. They show your prospects what previous customers and reviewers think about your product or service.
Testimonials and reviews can demonstrate your product's benefits and advantages from the customer's point of view. Comments and social buttons help address concerns and demonstrate a level of trustworthiness. You can even show your business's authority with logos of reputable publications that have endorsed or featured your product/service.
A lot of Leadpages clients love our Ecommerce Checkout Sales Page. It focuses on conversion through trust indicators like customer reviews and quotes.
#3 – No fluff. Just salesy enough
The main reason long-form sales pages fail is because of the copy. The content should be compelling and accurate with just enough words to get the point across. You don't want extensive "fluff" that keeps your customer on the page for no reason.
The more concise and direct you are, the more likely your customer will stay engaged with the material. Don't make it about length, but about explanation.
Make sure that your sales copy is simple and readable. When learning how to write a sales page, focus on breaking your copy into short sentences, bullet points, and graphics. Write with a persuasive, authoritative tone that emphasizes benefits and features. Use strong verbs and powerful descriptors.
Paint a picture with your words. What will the customer's lifestyle look like with this product or service? For example, if you're selling a two-day retreat in Utah, describe the mountains, crisp air, and bright stars.
Beyond talking about those features, though, discuss how this setting will help clear their mind and connect with to their soul. Turn the features into benefits.
Need some inspiration? Check out this article with killer landing page copy examples for 5 types of products.
#4 – A picture? More than a thousand words
The picture you painted with your words should be reflected in your imagery as well.
We may not want to admit it, but we all still love picture books. That's because people are visual creatures. Although the copy is the heart of the sales page, the graphics engage the consumer further. The design creates an attractive page that's more likely to convert.
Your images should show your product from a variety of angles while showcasing different features. You should also demonstrate the product in use with a lifestyle picture, so customers can envision themselves using the product. Clean, professional photography can be a pivotal moment in your sale.
You may also want to consider including a short video on your page. Videos on sales pages can increase conversions by over 80%. They're a great way to quickly and simply explain your brand and product while maintaining the intrigue of your audience.
#5 – You have questions, we have answers
The "frequently asked questions" section is arguably the most important aspect of a long-form sales page. This addresses the questions that might be holding your prospects back from purchasing.
Think of all the questions you've ever been asked about your product. Brainstorm how to condense these down into about 5-10 key questions.
What's the greatest objection against your product? How will your FAQ address this to quell your customer's concerns?
Make sure your answers are honest. You don't want to mislead your customers. Focus on accurate, concise answers. Make them fun, playful, and aligned with your brand voice.
Want more tips for creating a strong sales page beginning to end? Check out these awesome sales page examples and tips by Neil Patel.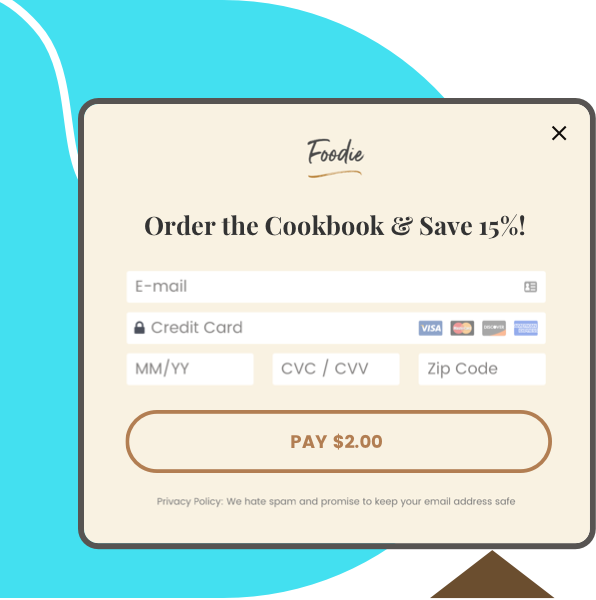 Turn your expertise into revenue
Easily sell your services online, deliver products, and accept recurring payments by embedding the Leadpages Checkout widget on any webpage or pop-up.
#6 – Deal or no deal?
All of the content and copy should revolve around the call to action. This CTA is what encourages the consumer to buy, and it gives the next steps for purchasing. If the call to action isn't clear and direct, the customer may not know how to finish moving through the sales funnel.
For most sales pages, the call to action will be to purchase the product. You'll want to not only create a direct CTA but also encourage the customer through the purchase with info about secure checkouts, pricing information, and accepted credit cards.
Saying "Buy Now" is often not enough. The call needs to be supported with information that further reassures the customer that this is the right purchasing decision.
Make the CTA button clear and direct. It should be the most visually intriguing part of the page so that it attracts the eye.
Find examples of high-impact CTA button here.
So you see: sales pages emphasize a single product or service and actively drive revenue (cha-ching!) for your business.
You should have one sales page per product or service (at a bare minimum).
Leadpages has over 100+ premium, customizable templates in our landing page template library, which makes it easy to create the perfect sales page no matter what you're selling.