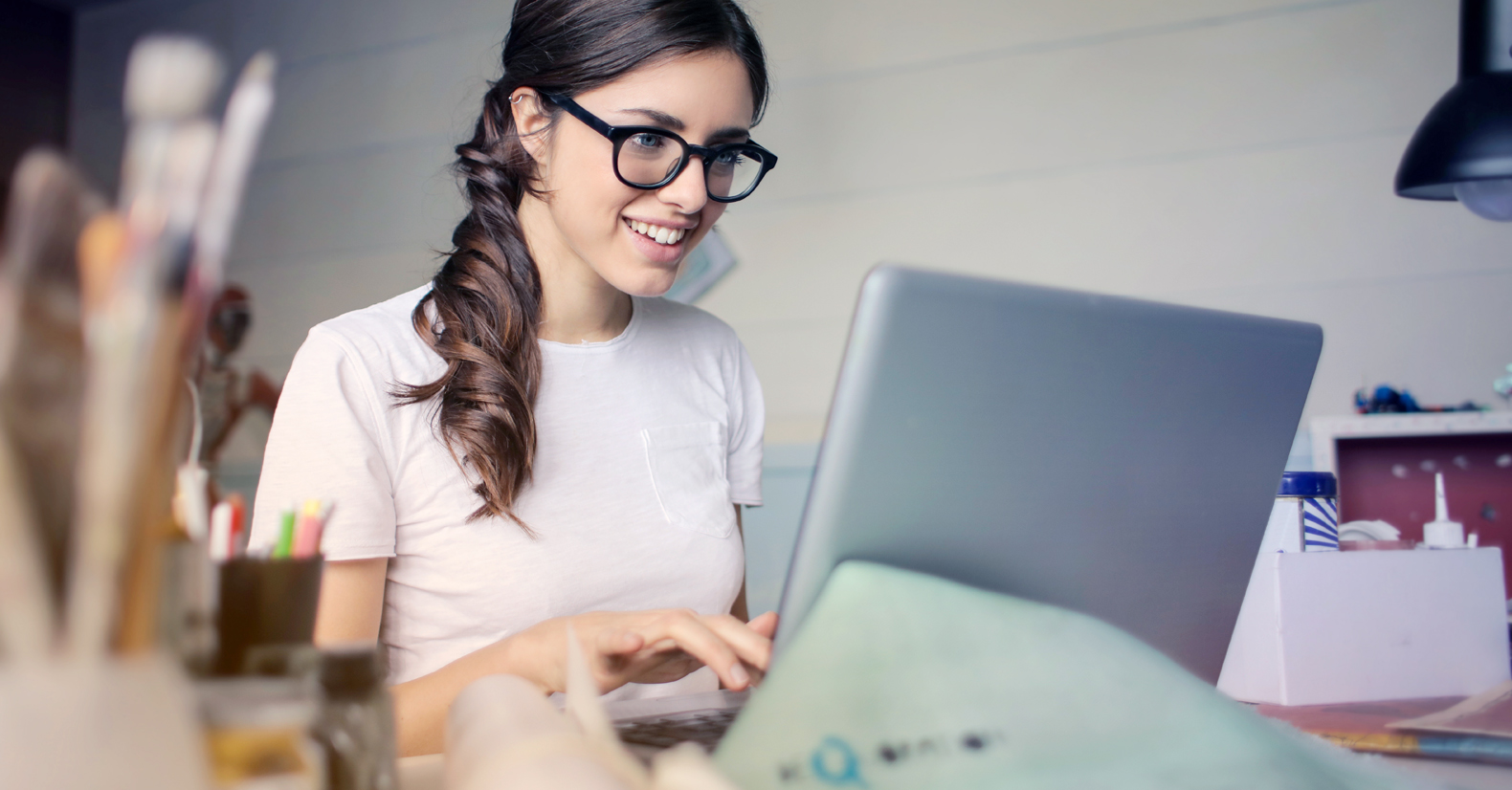 They say you should never judge a book by its cover but sometimes you just can't help it, right? When it comes to your website's home page, judge away because you're likely missing out on a ton of major leads and sales.
After all, your home page is frequently the first web page someone engages with. The majority of your inbound home page traffic is coming from and to here. It sets the tone for the rest of your website and is often a potential customer's first impression of your company—and we all know first impressions matter.
Because it's in such a prominent spot, it's important to optimize it for the desired "next action" you want your audience to take… (Think: a lead, sale, or even perhaps watching a product demo.)
If you've taken a closer look at your home page and don't love what you see, don't panic just yet. Knowing you need an upgrade is a huge first step. Keep reading and you'll know how to evaluate your homepage and what to tweak!
What's a Home Page Again?
Before we go down a rabbit hole with strategies on how to optimize home pages, let's make sure we're talking about the same thing. Here's a two-second refresher on the definition of home pages.
While the exact definition may vary slightly depending on who you're talking to and what the context is, a home page can be described as a website's basic introduction. It's the homeroom class of the internet—it's a quick stop, you get the most important information first, and then you move on to the next quest for knowledge.
In it, you can provide a high-level overview of their product along with some (if not all) of the following:
Root domain
Navigation
Site structure
Links
Associated pages
Social media
Other website infrastructure
Now that you're updated on its purpose, let's uncover some website optimization techniques you can tackle ASAP!
1 – Determine the primary goals of your home page
When it comes to your home page, one of the most important things you can do is to understand your main purpose and set goals.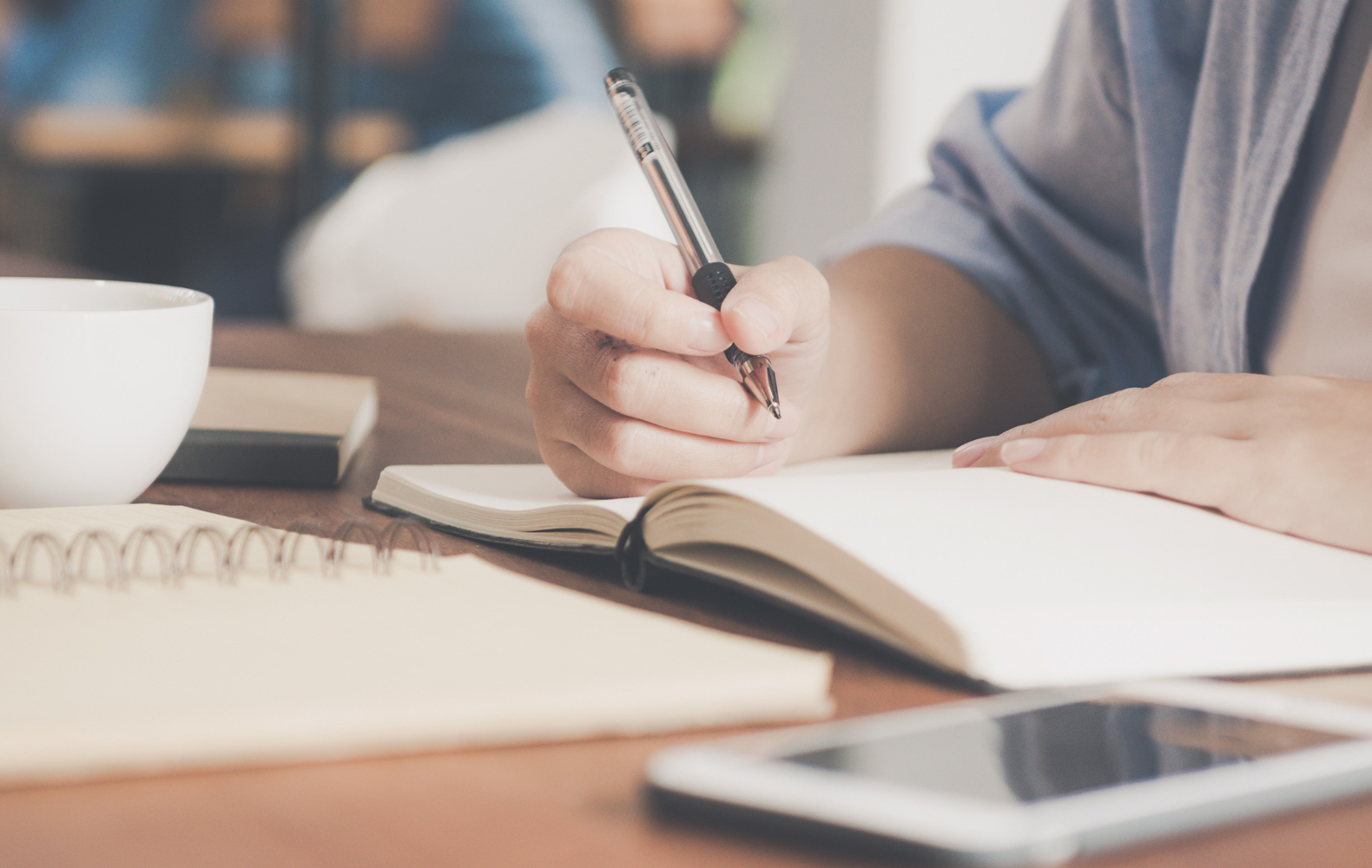 Think about these questions:
What do you want your home page to accomplish?
How do you anticipate achieving these goals?
What's your process for measuring these goals?
No matter your answers to these questions, you'll appreciate taking the time to think about the answers because they all help you get to the bottom of your home page goals. If you want your home page to educate your customer, that helps dictate your format. If your main goal is to collect email addresses, you'll need a compelling call-to-action.
Your goal is your decision but once you've determined it, you need to create a page that sets you up for success.
Here's an example:
What do you want your home page to accomplish?
ANSWER: Create brand awareness and funnel visitors to converting lead pages.
How do you anticipate achieving these goals?
ANSWER: Creating compelling, customer-centric content and adding an alert bar prompting readers to take important actions
What's your process for measuring these goals?
ANSWER: Homepage referral conversions and share of voice metrics
2 – Wireframe the content you'll include
All it takes is a quick Google search asking for, "how much content on homepage you should have," and you'll immediately realize that there are a TON of articles offering "fool-proof" advice. But how's a marketer to know what's true and what isn't? No matter what the advice, rest assured that your content should always remain a priority.
The type of content you present on your home page helps set the pace for the rest of your website. If you're calling attention to interesting data, you're enticing visitors to learn more about your site while they also spend time exploring.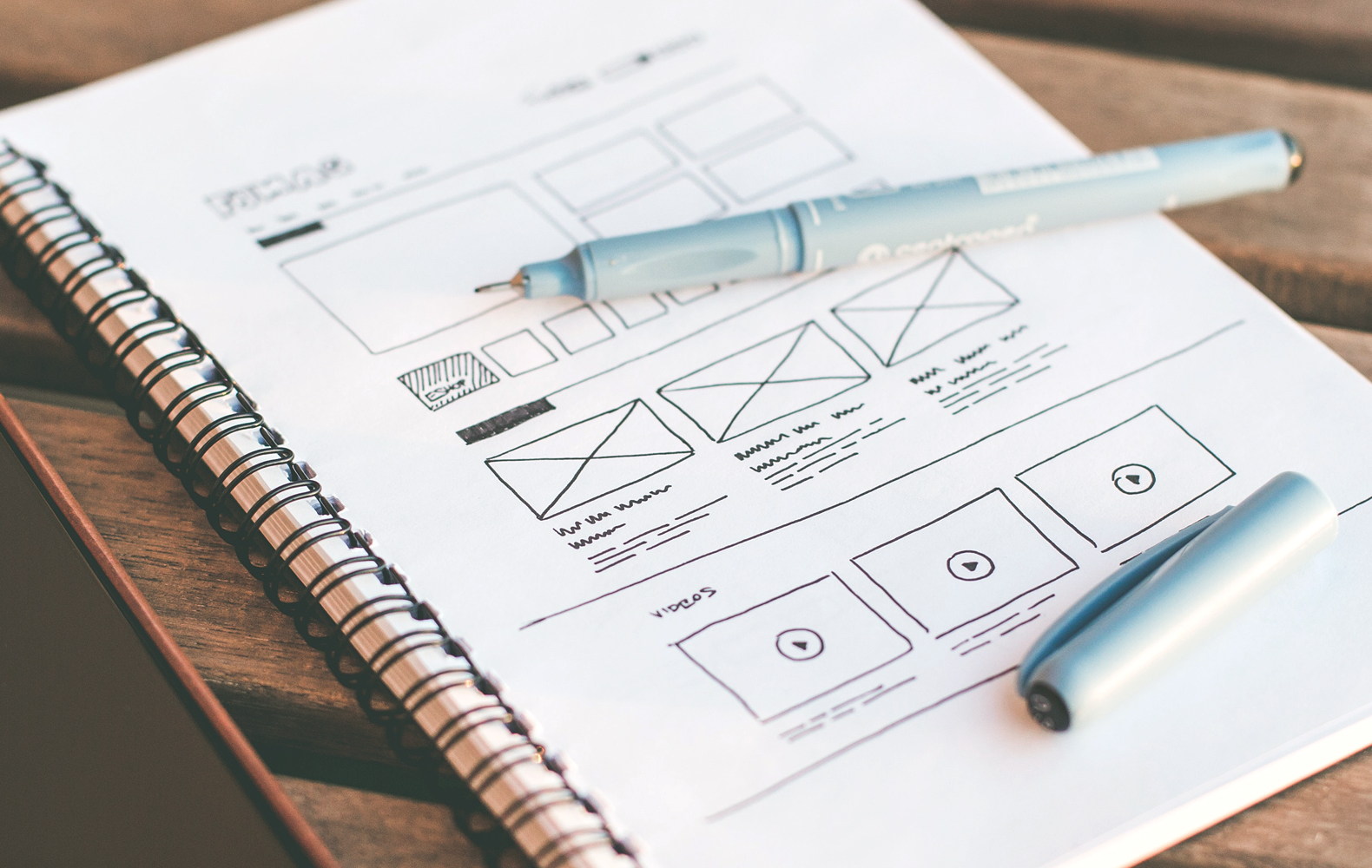 Don't leave visitors hanging and instead create content with them in mind. Does your visitor require a company background to feel comfortable in pursuing your business? Do they need to appreciate that you're an expert in your field and you have the evidence to back it up?
No matter your purpose, it's imperative that you convery it with your content. Without that tailored content, you'll be speaking to an empty or disengaged room.
It doesn't stop at figuring out the quantity of content… You have to think about the type of content as well.
3 – Put your primary message into a single phrase
Once you've solidified your goals, it's time to start drafting your copy and outlining the primary messages you'll include. This may seem like an obvious step but it's truly an integral part of optimizing your home page.
Now that you know what you want to achieve from a home page, it's up to you to encourage your website visitors to participate.
Your main message has one primary purpose: to tell your customers who you are and what you're about. It doesn't need to be long or complicated, just get to the point and be crystal-clear about your objectives.
The best way to create a truly compelling message? Focus on your visitors.
Rather than highlighting the latest and greatest benefits and features, communicate the benefits the consumer will receive. This is often referred to as the value proposition. No one cares about the technology if they don't understand what it means for them.
At the end of the day, it doesn't matter how fancy your business plan is, it's all about how much value the customer thinks they will get from using your product. Having a clear mission will help visitors drill further down into your website and follow the path to a conversion!
Then, it's time to hone in on your headline.
Now that your copy is ready to go, tie it all together with an eye-catching headline. But before you start prepping your super compelling headline, take a second to consider the formatting.
For example, let's pretend you want your baseball hat headline to read: "This is the perfect hat for the ultimate fanatic."
Rather than formatting your headline as a typical straight line, take advantage of a break like the below two options: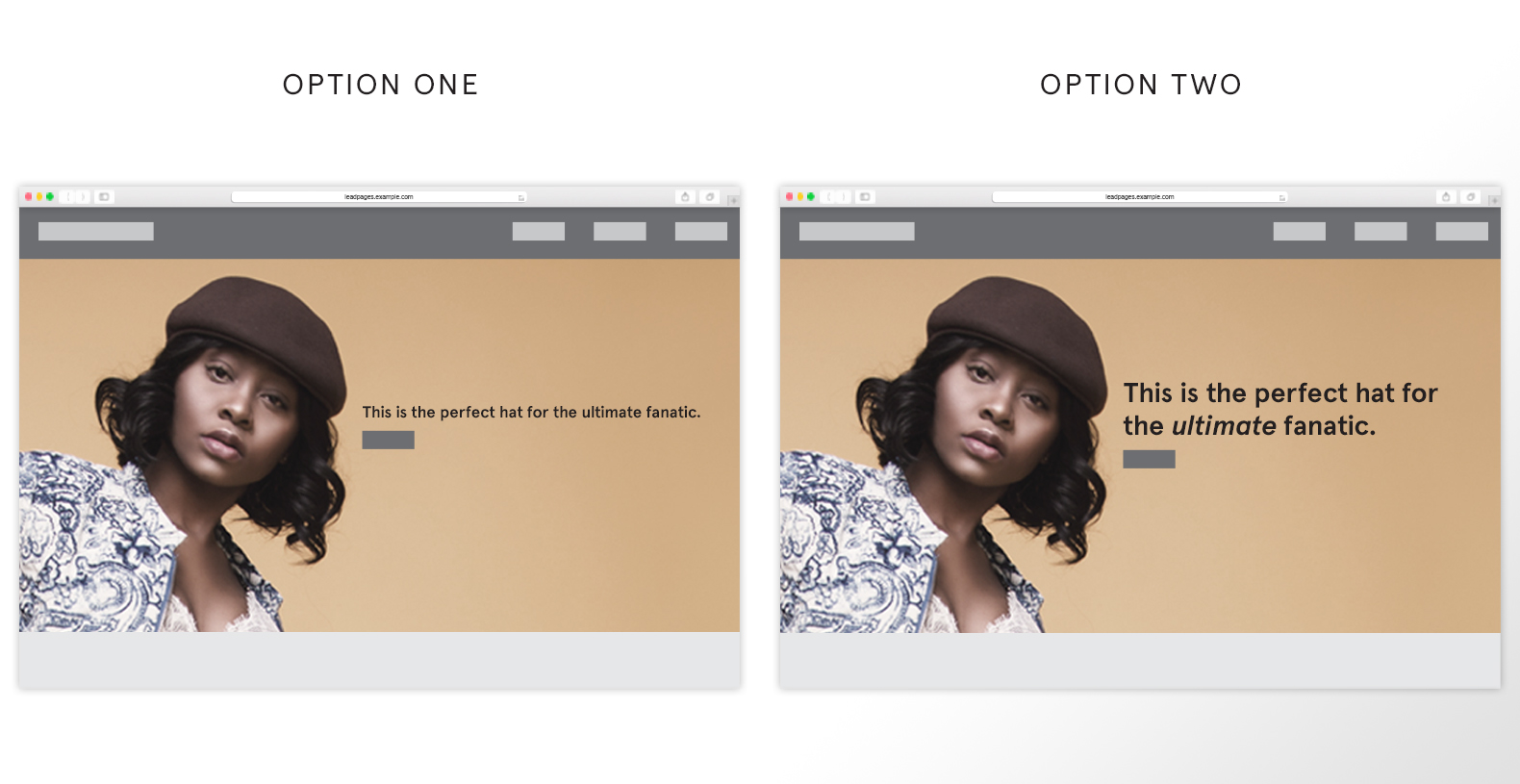 "Option 2" adds an extra dose of personality and pizazz with just a few keystrokes and is just another example of a painless change that has a huge impact.
This impact matters because it could be the difference between an increase in your bounce rate versus a homepage conversion. Make it easy on yourself by grabbing and keeping their attention.
4 – Create an opt-in opportunity (pop-up)
Because more than 90% of the people who visit your website for the first time aren't ready to make a purchase, focus on optimizing to capture a lead. Could be in the form of a pop-up – the standard rules for lead magnets apply. Make it enticing!
Here are some excellent examples of home pages that nailed their primary messages: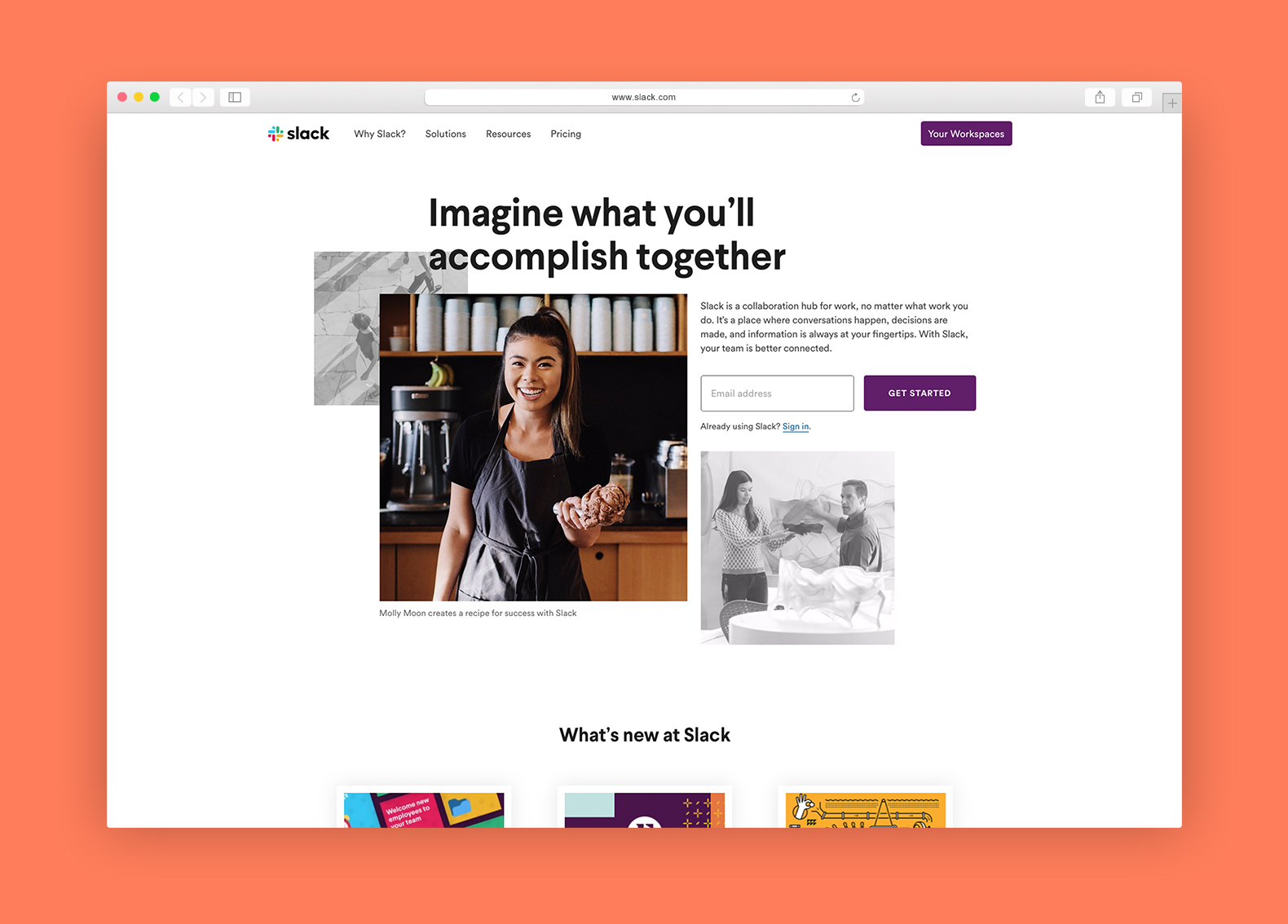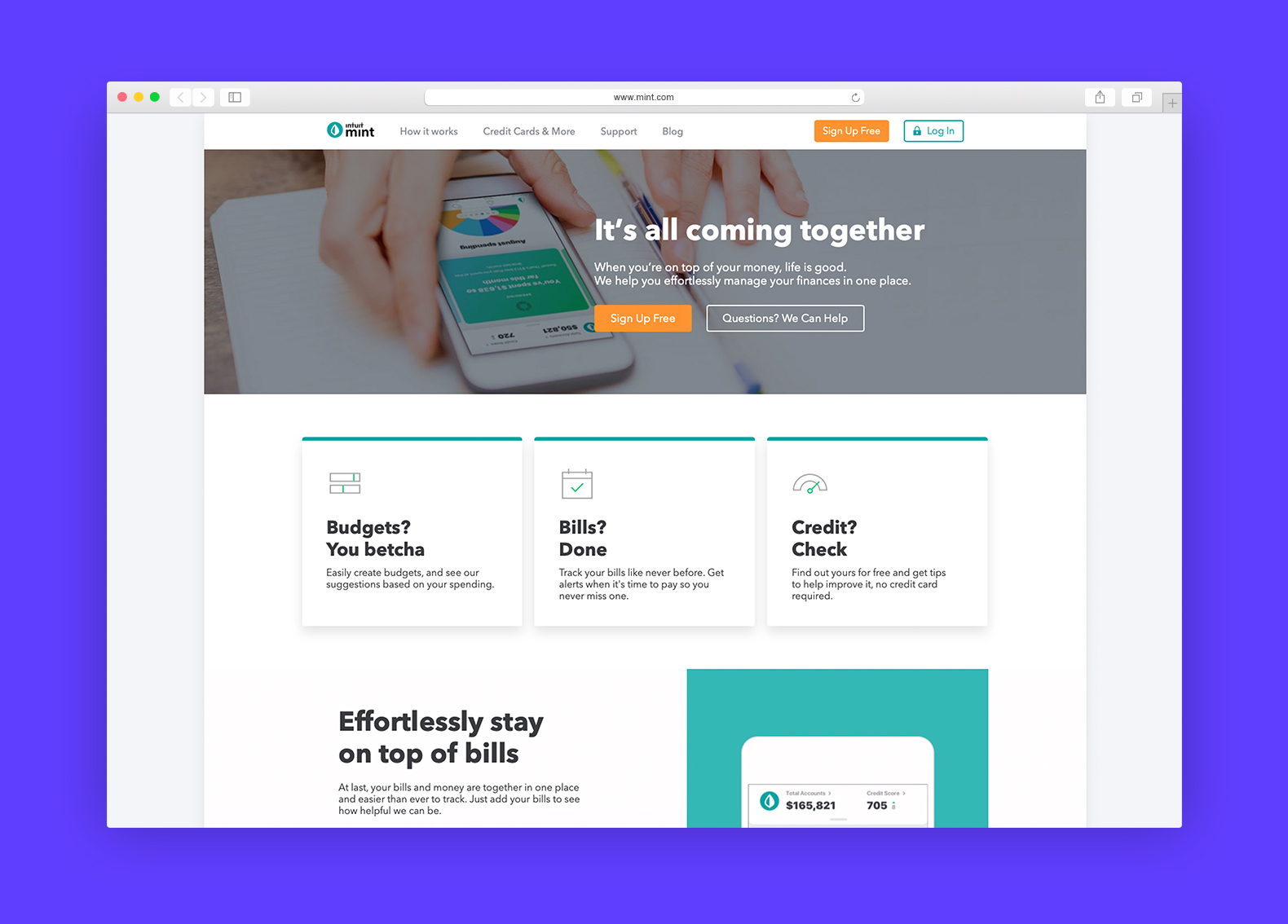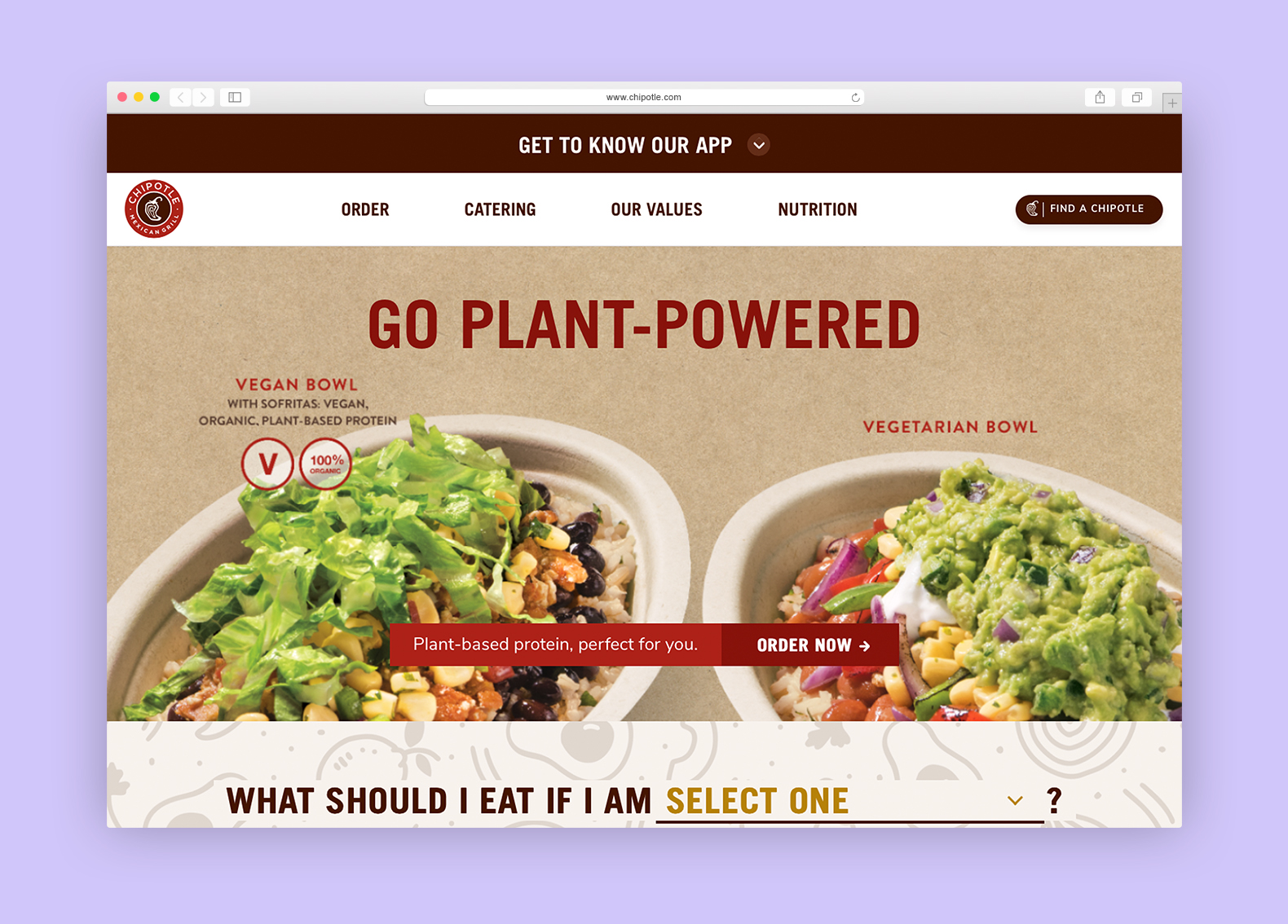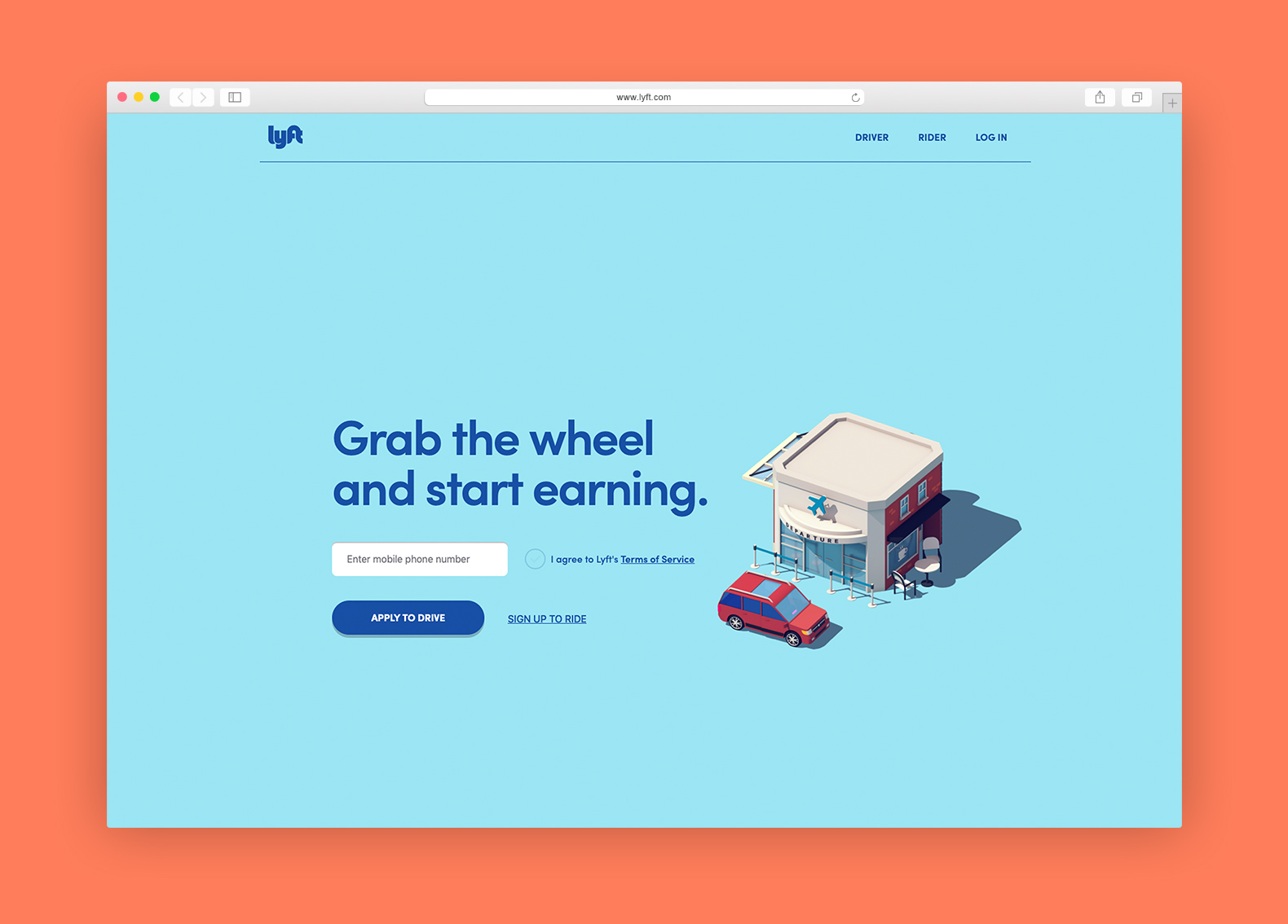 5 – Add in an alert bar
Have you heard of alert bars?
An alert bar is a thin banner that spans the width of a web page, which attract visitor's attention without getting in the way of the content they came for in the first place. Typically alert bars contain a combination of written text, form fields, and a call to action button and also allow a user to close the bar and have it disappear from view.
Alert bars are a great way to make an announcement, opt-in opportunity. They're also a great way to create a dynamic home page experience and communicate that things are new/ changing (not something people expect from a home page!)
Here are some more pointers on how to create the perfect alert bar.
6 – Keep it simple
It's easy to fall in love with a few different fonts and designs but keep it simple on your home page.
Don't fall into the trap of having the world's busiest and most distracting home page. Instead, include the following and then move on to a new task:
Choose one to two fonts max.
Include a logo.
Avoid clutter.
They say less is more and they sure were right! A home page that tries to tell you everything will actually tell you nothing. Avoid a chaotic design which is a surefire way to lose conversions.
Stop adding stuff you don't need and stick to the stuff you can't live without.
7 – Sprinkle in a little SEO
We hate to be the ones that tell you this but, it doesn't matter how helpful your home page is if you haven't optimized it for a keyword.
Without a keyword, you're an aimless wanderer who is searching without an end in sight. In the case of your home page, you'll want to focus on the one primary keyword that most directly represents your business and matches how your audience will search for you online.
For example, if you're promoting your life coaching business, entitled Staci Louise Life Coach, you'll want to use 'Staci Louise Life Coach' as your keyword.
The addition of a keyword gives you a purpose that helps to solidify your ultimate goal through a strong homepage SEO game.
If you're having a hard time, it's more than acceptable to look outside for a bit of help or inspiration, which is where keyword generation websites come in handy. Many SEO best practice home pages use these nifty websites regularly to ensure they are properly targeting their desired keywords.
You don't have to worry about coming up with the perfect keyword and can instead save time while finding a top-performing keyword. That's a win-win if we do say so ourselves.
Once, you have a keyword selected, take advantage of it on your page titles and meta tags.
We'll be the first to admit that page titles and meta tags aren't the most exciting part of making sure that you optimize home pages. However, it's a key part of the process to begin accumulating some seriously impressive results.
These organic search elements on your home page simply because they supply the very data that helps drive people to your site. You can have the world's best home page but if you haven't set it up to be successful by tagging your content, you're missing out on integral traffic.
8 – Direct traffic: create a frictionless flow
You may have the best intentions but if your homepage isn't driving traffic to the rest of your website, you're doing it wrong.
Your home page should highlight what your business is about while offering enticing options for website visitors to learn more.
By keeping this in mind, you should create a home page that does exactly this. Without this traffic, you're missing out on the entire purpose of your home page.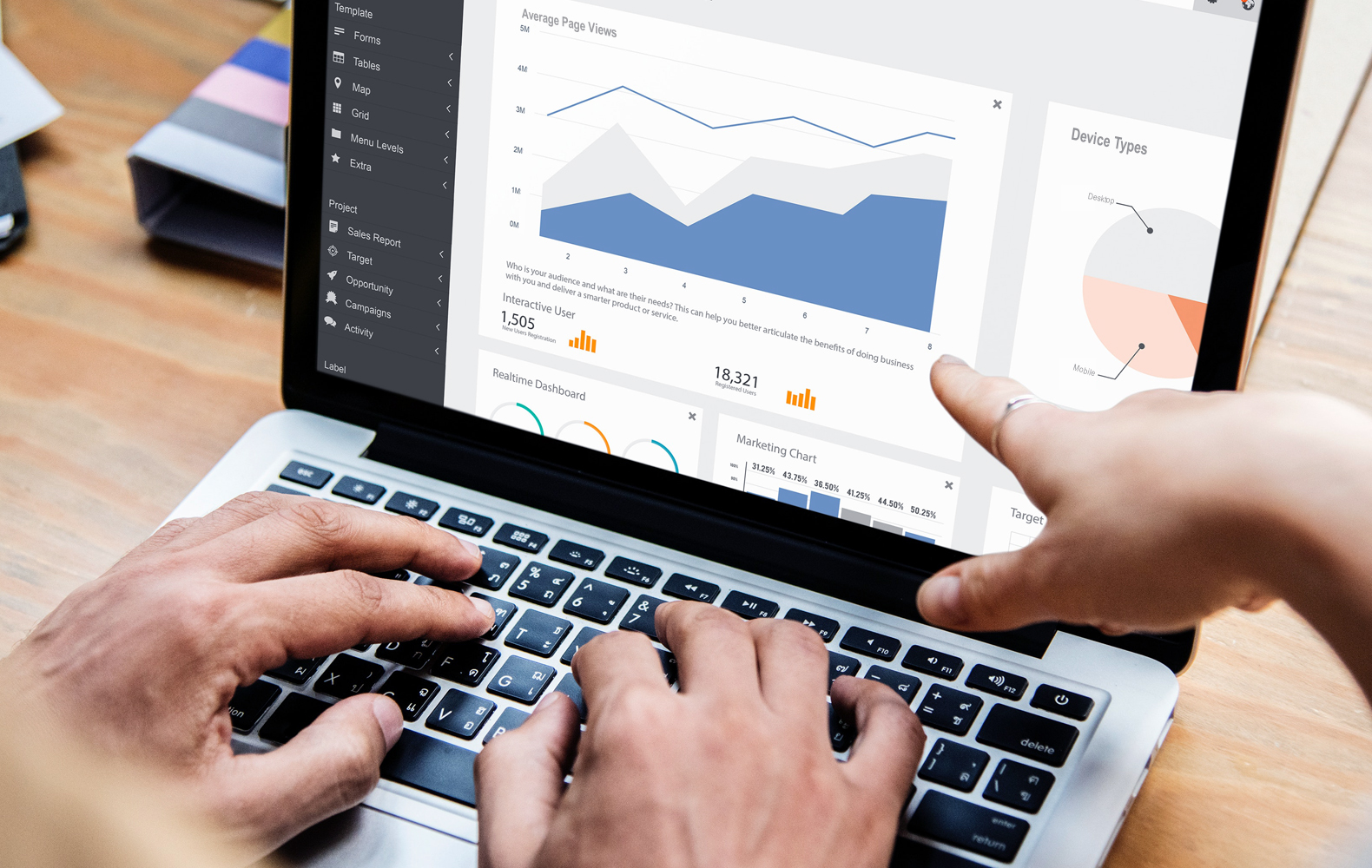 This is easier said than done because what works for one website won't necessarily work for another. To combat this is issue, it's important to recognize your key audience and to create content that will entice their future engagement? So, what measures the seemingly in-the-clouds idea? Behavioral metrics like:
Average page views
Time on site
Bounce rate
These metrics indicate people are liking your homepage content: they stick around, engage, and find what they're looking for!
9 – Tracking code/pixel
Add in your tracking code and pixels! Your HP is one of your highest trafficked pages, don't miss out on powerful remarketing potential!
Parting Thoughts
Congrats, you've conquered the first step towards optimizing your home page for traffic and leads!
Now it's time to breathe. Take the next few minutes to implement some (if not all) of these changes. Then it's time to sit back, relax, and look forward to a future with an optimized home page.