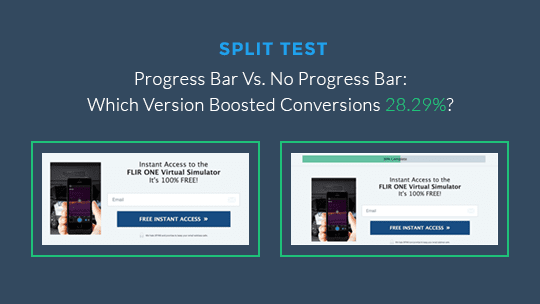 Several months back, we gave LeadPages™ users the option to include a "50% Complete" progress bar at the top of their LeadBoxes® after discovering that the progress bar had increased conversions on our own LeadBoxes®.
Brad Fetter, the Director of Digital Marketing at FLIR Systems, wasn't sure whether the progress bar would have the same effect on FLIR's LeadBoxes®, so he decided to run the following split test to determine if it would help or hurt their conversion rate.
Which version do you think won? Vote below to reveal the winning LeadBox™, and our analysis!
[split_test id="4513″]