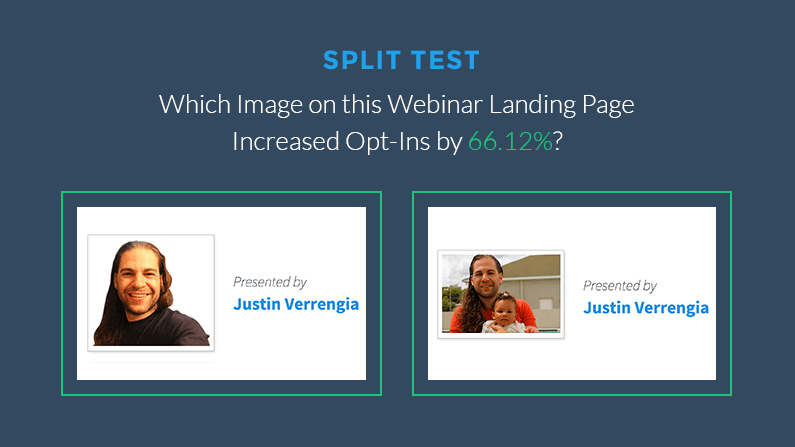 Oh baby! We have our very first split test featuring, you guessed it, a baby! Fire up the stroller and get ready to explore this unique split test where a headshot (a more professional image)  competed against a more family-focused picture with an adorable baby.
Which image do you think increased this simple webinar landing page's opt-ins by 66.12%?
Vote below to reveal the winning split test page and our analysis.
[split_test id="5099″]