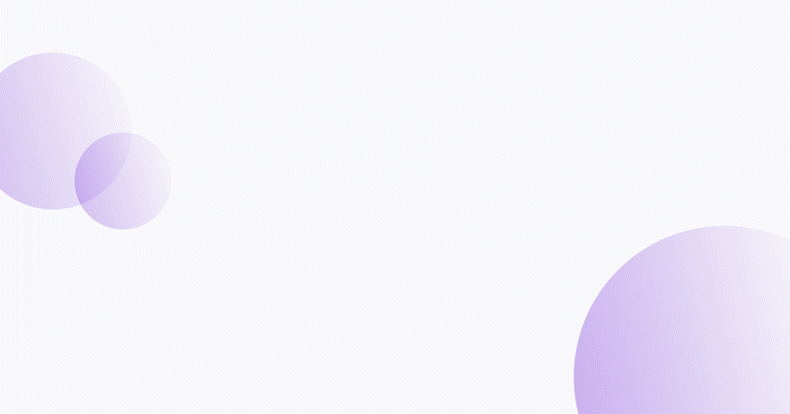 Let's be frank: a pop-up is a clutch way to hook qualified leads on a lead capture page.
But everyone hates pop-ups, right? Not exactly. Everyone hates pop-ups when they're used at inopportune times.
Good marketing shouldn't manipulate people or drive them mad—it should make the right message or resource available at just the right time.
Screen takeovers, exit-intent pop-ups, and Leadboxes come in all shapes and sizes and help businesses generate leads and turn clicks into customers.
Pop-ups can serve as a way to expand an email list, conduct a survey, generate more social followers, prompt visitors to download a lead magnet, and even recapture interest from an exit-intent.
Pop-ups are important for your business because they:
Spread news. Whether your online business has a policy update or it's looking to promote a new product, a pop-up can guarantee that a visitor sees a particular message.  
Share promotions and special offers. There's no better time to offer discounts, coupons, and promo codes than when your customer is smack dab in the middle of shopping. 
Answer important questions. If a customer is unable to quickly and easily find an answer to their question, they're likely to leave your website. A pop-up can help to put important information—free shipping, promotion ends in 2 days, etc.—right in front of the customer's eyes. 
Turn prospects in customers. If you're looking to add leads and grow your email list, pop-ups are hard to miss and can offer great deals (coupons, free downloads, valuable content) in exchange for a customer's email address. 
Contrary to popular belief, most internet browsers do allow pop-ups. In fact, according to a report by Business Insider, less than 20% of Americans actually use pop-up blocker software. And, even if the software is enabled, pop-up blockers don't always work. 
But what does it take to make a pop-up truly work without frustrating and annoying your site visitors? To help inspire your next creation, let's take a look at 15 real-world pop-up examples that utilize all of the elements necessary to create some of the best pop-ups in the marketing world.  
By Lemonstand
Have you ever noticed that your eyes are naturally drawn to movement? The human brain is hardwired to attract to motion, so why not use movement and motion in a pop-up? This example from Lemonstand embraces animation to drum up qualified leads by offering a free eBook. 
If you're unable to include animated elements on a pop-up itself, animating the whole module can be a great solution. Build a fly-in pop-up that is triggered by a specific event and you'll achieve the eye-catching movement that makes this technique work so well.
Providing a coupon or discount offer is a great way to encourage your website visitors to make a purchase. It's often the one thing that turns a quick glance at a product page into a full-on conversion. Plus, if a customer isn't quite ready to hit the checkout button, coupons and discounts serve as incentives to visit the website (and complete the checkout process) at a later date. In this example, Toms cleverly offers a coupon as a gateway (lead magnet) to entice visitors to subscribe to its marketing newsletter, which contains information about new products, offers, specials, and more.
Have you ever found yourself casually shopping on an unfamiliar brand's website when suddenly—out of the blue—an instant coupon magically appears on your screen? What you've witnessed is a classic example of a first-time customer coupon pop-up. In the example below, Baublebar effectively targets prospective first-time customers who are unfamiliar with its brand by offering a first-time customer coupon. This type of pop-up can help to encourage new customers to try a new e-commerce site by taking advantage of a one-time offer.