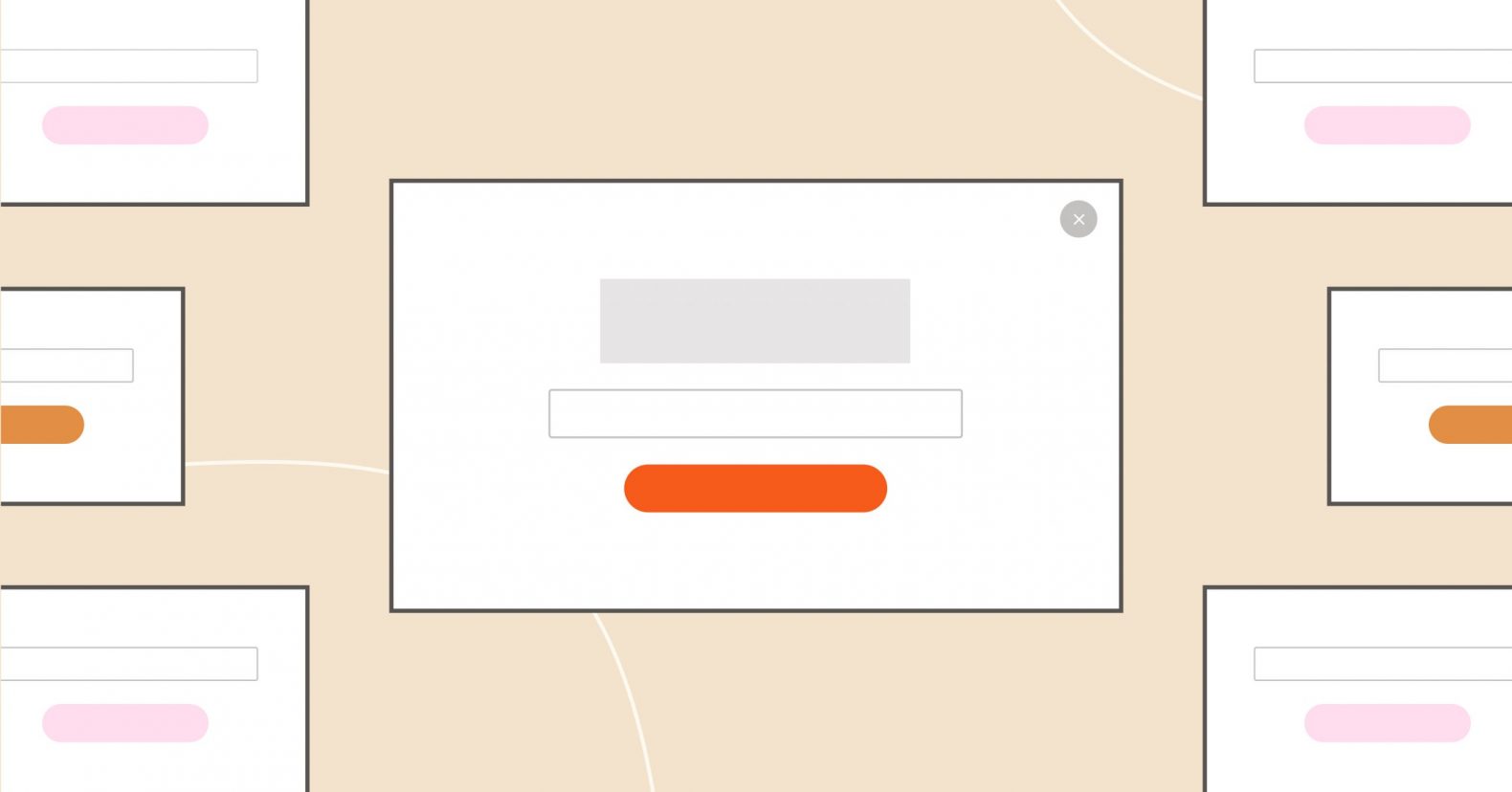 Are you struggling to decide if you should choose a 1-step or 2-step opt-in form to optimize conversion rate? You're in the right place, because we were wondering the same thing.
In fact, we conducted a mass split test across 10 of our lead magnet landing pages to determine if a pop-up form (2-step opt-in) or on-page embedded form (1-step opt-in) is higher converting.
So while many marketers swear by one version or the other (and yes—we've done that in the past as well!), the reality is that each approach has its own pros and cons. And the only thing keeping you in limbo, is lack of testing.
In this article, we'll explore exactly what 1-step and 2-step opt-ins are, some examples for inspiration, and provide useful tips to set up a successful opt-in form. We'll also share the results of our mass lead magnet landing page split test so that you can learn from our own marketing experiment.
But first, let's cover some basics.
What is a 1-step opt-in?
A traditional opt-in involves a single step, called 1-step opt-in. Here is a typical example: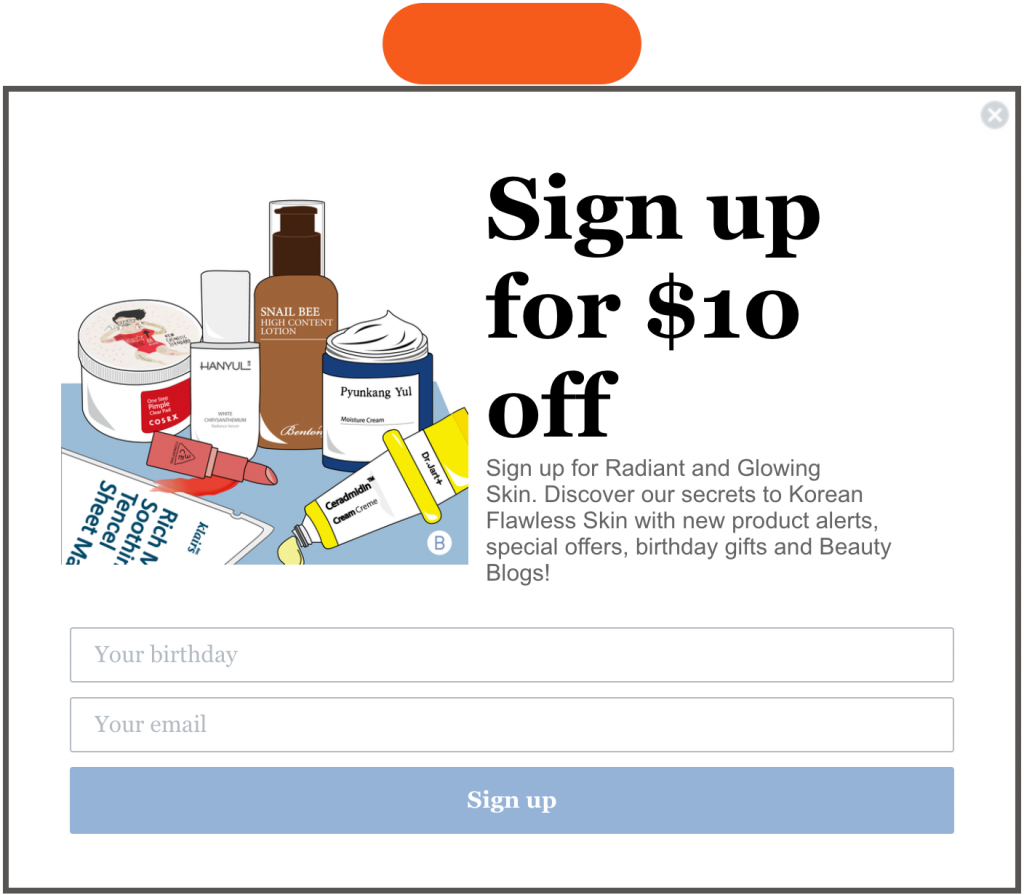 There's a form with an email address and a button to submit the form. What all visitors need to do is enter their email addresses and then click the Join button.
For years, 1-step opt-ins were one of the best ways to collect email addresses online. You can easily see them on squeeze pages, blogs, and even emails.
Pros:
For small businesses, it's easy to create: Most lead capture tools have the ability to create 1-step opt-ins.
For visitors, it's simple to understand: The moment they see the form, they know exactly what they need to do.
Cons:
A single-step opt-in can distract visitors, especially if they visit your website with a clear purpose, for example, buying a product or reading a blog post.
Because visitors see the form too many times on websites they visit, knowing it'll ask their email address, they just ignore it. They develop banner blindness and do everything they can to get all forms of marketing out of their way.
What is a 2-step opt-in?
A 2-step opt-in asks visitors to perform two steps: (1) click a link or a button, and (2) enter information to the opt-in form that appears. Visitors still need to type their email address, but they don't see the form until after they click the link or the button.
Here is an example of a 2-step opt-in form: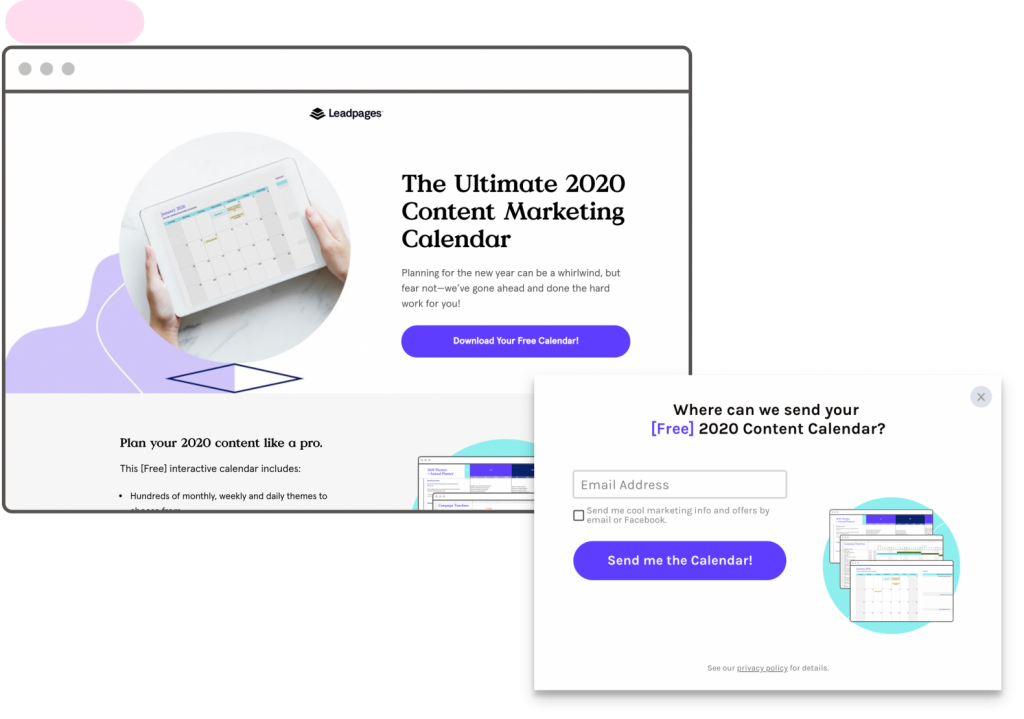 Step 1: Visitors have to click the Download Your Free Calendar! button.
Step 2: Visitors enter their email and click Send me the Calendar to download the content.
As you can see, the email opt-in form isn't visible right away.
Pros:
A 2-step opt-in form makes use of a psychological effect called commitment and consistency. Because visitors have completed the first step (click the link or button), they're more likely to do the second action (enter their email).
The opt-in form only appears when visitors click the call-to-action (CTA) button/link, so it's not distracting or annoying.
Cons:
You must ensure that the CTA button or link is prominent, otherwise, visitors can't notice it on the webpage.
Note:
A 1-step opt-in is different from a single opt-in. Similarly, a 2-step opt-in isn't the same as a double opt-in. So, let's get the terms straight:
A double opt-in and a single opt-in are differentiated based on the presence of a confirmation email. That is:
A double opt-in means that a visitor is opting in twice: when visitors subscribe via a form, they then get an email (called confirmation email) with a link. They have to click that link, so they officially become a subscriber. The first action is to fill in the form, and the second is to click the link in the email and confirm their action.
A single opt-in means when visitors are opting in once: they subscribe via a form and they're automatically added to your email list without doing any further action. In other words, there is no confirmation email. For example:

Meanwhile, a 1-step opt-in and a 2-step opt-in are differentiated based on the number of clicks (steps) visitors need to take to submit the form.
1-step or 2-step opt-in: which should you use?
The real answer: it depends.
Neither is better or worse than the other. Both are effective ways of generating leads.
That said, there are some situations where one method may make more sense.
Here are a few:
If you plan to show an exit popup on the checkout page and give away a 50% discount to encourage visitors to opt-in, you don't need to use a fancy 2-step form. It's because the lead magnet is compelling enough, and you want visitors to complete their purchase as quickly as possible. But be cautious when doing that.
If you need to ask for more than a first name and an email—for example, gender, age, size, etc.,—you should use a 2-step opt-in form. Don't throw a popup with many boxes to enter in front of first-time visitors.
Google is penalizing mobile popups that immediately show after a visitor navigates to a page from search results or while they're looking through the page. In this case, using a 2-step opt-in might be better.
2-step opt-ins: 4 killer examples
Now we'll take a look at 4 2-step opt-in form examples from websites that have gotten it right. They'll give you some key takeaways and inspire you to create a form that actually works.
1. Forever 21
Forever 21 is an American-based fast clothing retailer that offers a variety of trendy offerings with low pricing.
Their 2-step opt-in form is dead simple.
After landing on their site, shoppers see a sticky CTA button on the left-hand site asking if they want to invite friends to shop with and then get some money.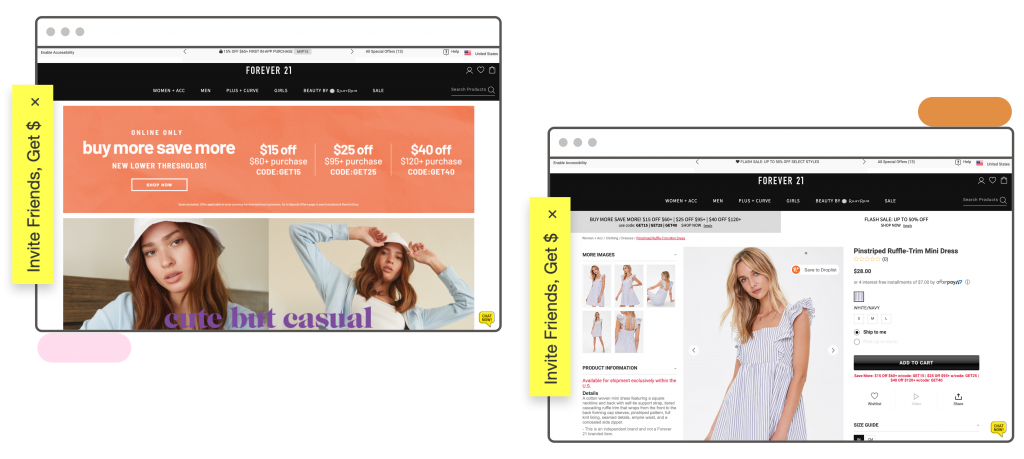 It's on their homepage as well as every other page of their site.
This small yellow button definitely piques the interest of a good portion of Forever 21's shoppers. Hence, it serves a good motivation to click it to learn more.
By clicking the button, this popup appears and offers shoppers an attractive incentive. By inviting friends to shop on Forever 21, they give their friends a 20% discount, and when their friends spend $50 or more, they'll get 20% off of their order. Sounds nice!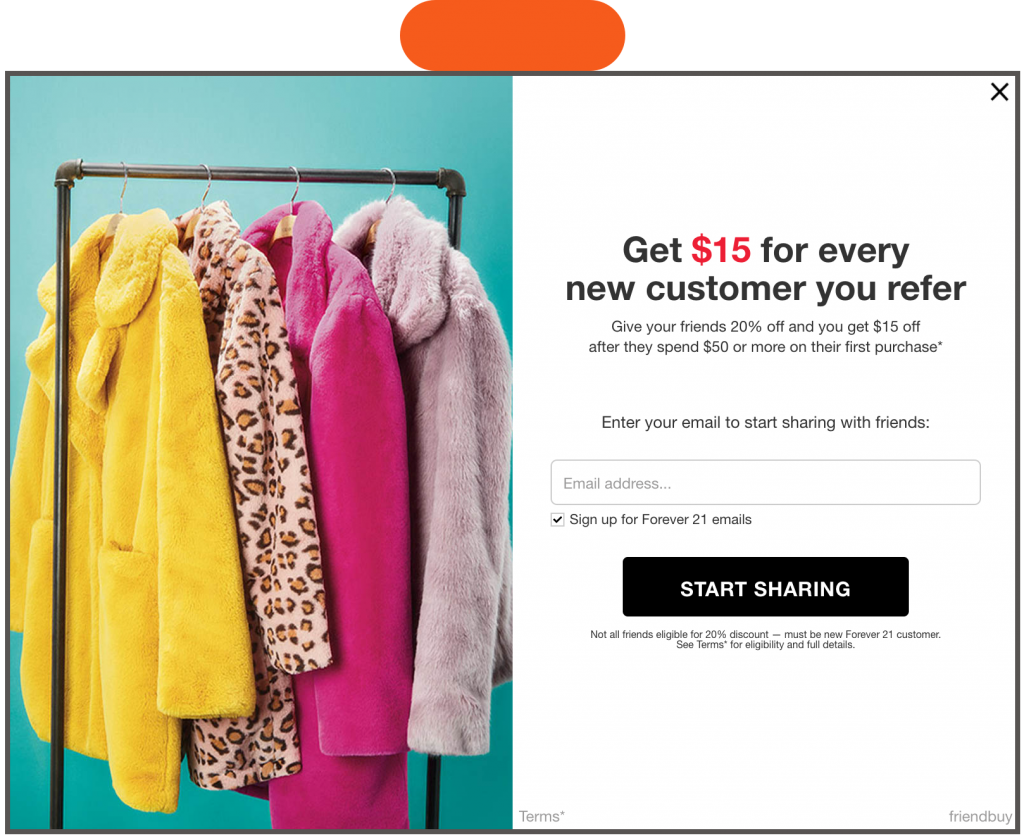 Although a 15% discount with an applied condition may not sway every visitor to take action, it should certainly have some impact. And the 2-step opt-in provides a nice transition where shoppers first click the button to find out about the offer and promptly get an incentive to share.
Also, notice how the popup appears in a lightbox to grab visitors' attention and dominates the foreground while the rest of the page fades to the background. That allows visitors to entirely focus on the offer at hand.
The little checkbox "Sign up for Forever 21 emails" under the email entering box has its own position. It's selected by default, meaning if shoppers don't deselect it, they'll be automatically added to Forever 21's email list. The checkbox isn't prominent, so shoppers are more likely not to notice it.
No hassle.
What Forever 21's 2-step opt-in form does well:
It's simple.
It offers tangible value with 20% off for referred friends and 15% off for referring shoppers (strings attached).
It gets shoppers to focus on the deal by creating a clear contrast with the background.
These are some of the core principles of a 2-step opt-in form, and it's hard to go wrong with them.
2. Pura Vida
Pura Vida is a brand that sells handmade bracelets and accessories. They have a clean looking website with beautiful images displaying how their bracelets look like on models.
One of the first things shoppers notice when arriving on Pura Vida's website is this box at the right-hand side of the screen that says, "GET FREE BRACELETS."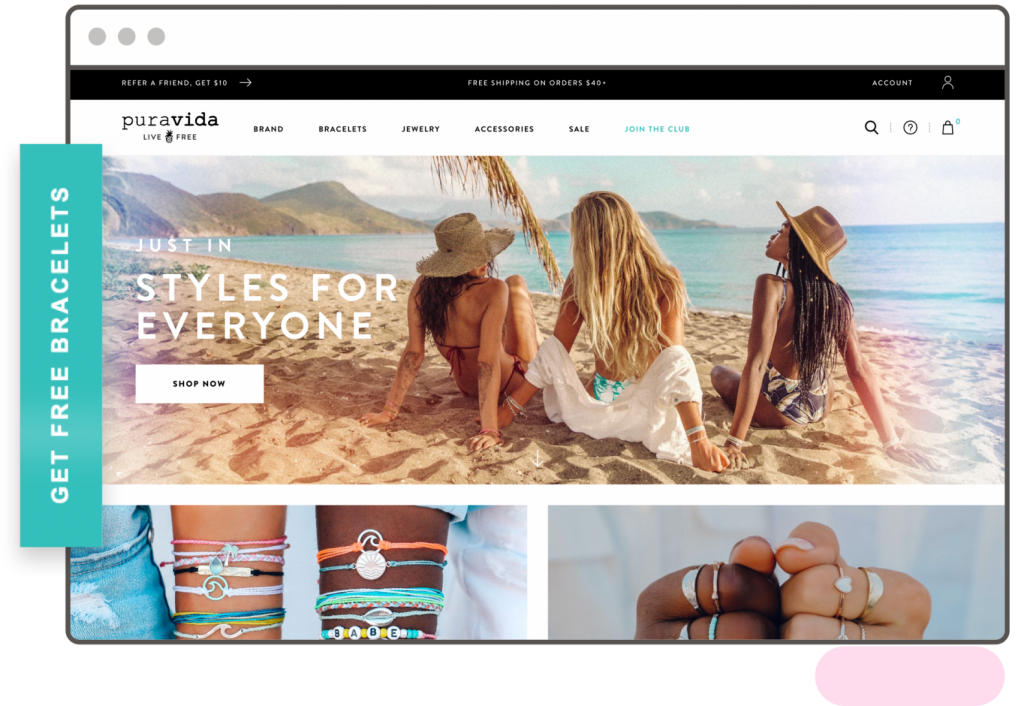 It's straightforward and to the point and does a great job of rousing their shoppers' curiosity. After all, for bracelet lovers, who isn't interested in getting a free one?
By clicking the button, shoppers see this nifty popup that gives them $10, and by sharing invitations, they help their friends get a 50% discount from Pura Vida.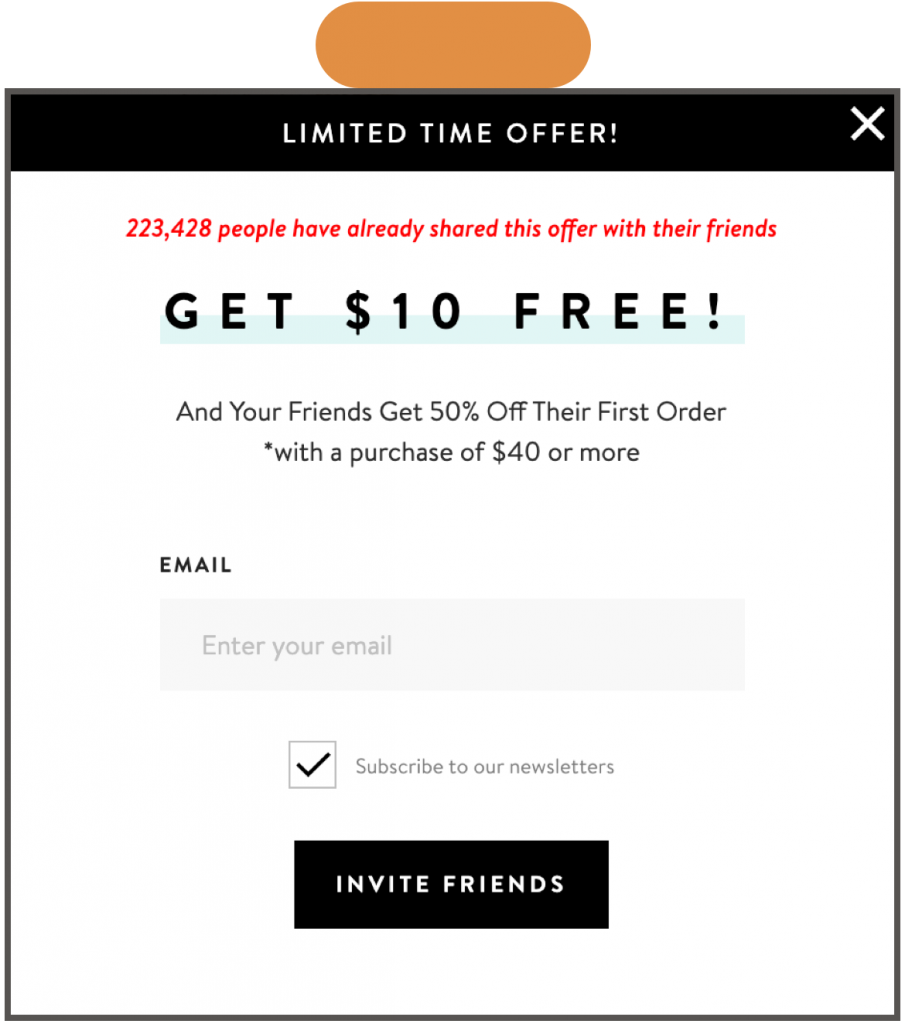 You may ask, "Hmm, where are free bracelets?" The answer is there are many Pura Vida-branded bracelets you can buy with just $10.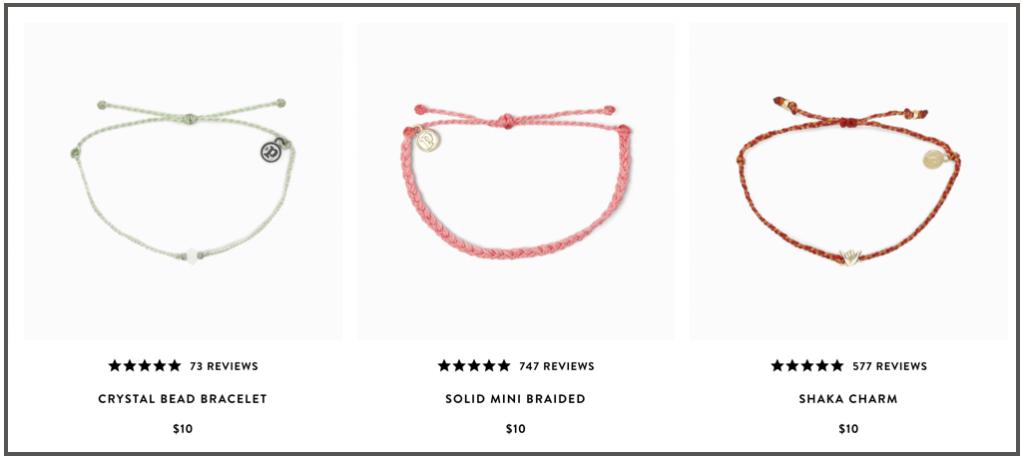 In many cases, this can be just what shoppers need to take action and leave their email address.
Here are why this 2-step opt-in form works well:
The first CTA button uses the power word "Free," which helps bring attention. Shoppers who love bracelets will likely click the button.
The post-click popup is straightforward with a captivating headline "GET $10 FREE". Once again, the power word "Free" is optimized.
The post-click popup takes advantage of urgency ("Limited time offer") and social proof to build trust and encourage shoppers to take action quickly. You're far more likely to share Pura Vida with your friends knowing that 213,580 other people have already done so, right?
Even though the offer comes with a condition—a referred friend gets a 50% discount if they spend $40 or more—it's undeniably a strong incentive.
When you put it all together, you can see why this is such an effective 2-step opt-in form. It's definitely a form you can learn a lot from to maximize your conversion rate.
3. Marie Forleo
Marie Forleo is an entrepreneur, philanthropist, founder of B-School, and the host of Marie TV. Her blog attracts thousands of readers every month.
Marie's website certainly gets the job done and effectively generates interest in her blog. It has many pictures of Marie and testimonials from customers to build credibility with first-time visitors. It also seamlessly incorporates a 2-step opt-in form.
You don't see a subscribe button until you scroll down the page to the bottom. It's a small button, but it makes the whole difference.
The previous two examples we mentioned offer a discount on a purchase to get shoppers to leave an email. Marie Forleo shows there are other ways to achieve this. The button simply said, "Don't leave without becoming an MF Insider" with a CTA button "MAKE IT HAPPEN." It's not a "Get 10% Off" or a "Get a $1000-valued course", but its words are powerful enough to catch visitors' attention.
When a visitor clicks the button, they see this full-screen pop-up (also called a splash screen) with another CTA button that jumps off the page.
Because the background color is pale, the black color for the button stands out and commands attention.
Besides, the popup shows a testimonial above the opt-in section, which helps gain trust from visitors.
4. Gates Notes
Gates Notes is the blog of Bill Gates, where he shares his knowledge, experience, and books. Unlike the above 3 websites, Gates Notes applies a different approach when using a 2-step opt-in form.
The first time you visit Gates Notes and scroll down the page, you'll see this popup:
It's quite the same as a traditional popup, but the difference is it doesn't show boxes to enter name and email. These boxes are shown only after you click the Sign Up button.
What this 2-step opt-in form does well is it lists the benefits subscribers will receive. It lets visitors know the specific value that comes along with signing up, such as getting access to exclusive content, commenting on stories, and participating in giveaways.
5 tips for setting up an effective 2-step opt-in form
It's not difficult to create a 2-step opt-in form. Just using Leadboxes, and you can have it in seconds. But if you want to create a form that actually converts, you need to put in more work.
Luckily, we've put together 5 crucial best practices for you to improve your 2-step opt-in form. Here they are:
1. Position the first CTA appropriately
Where you place the first CTA button will determine how many clicks it'll get from visitors. If you want to put it on the side of the page, the best place could be above the fold, where your visitors look first without having to scroll down. That will usually be at or near the top-left or top-right of the page.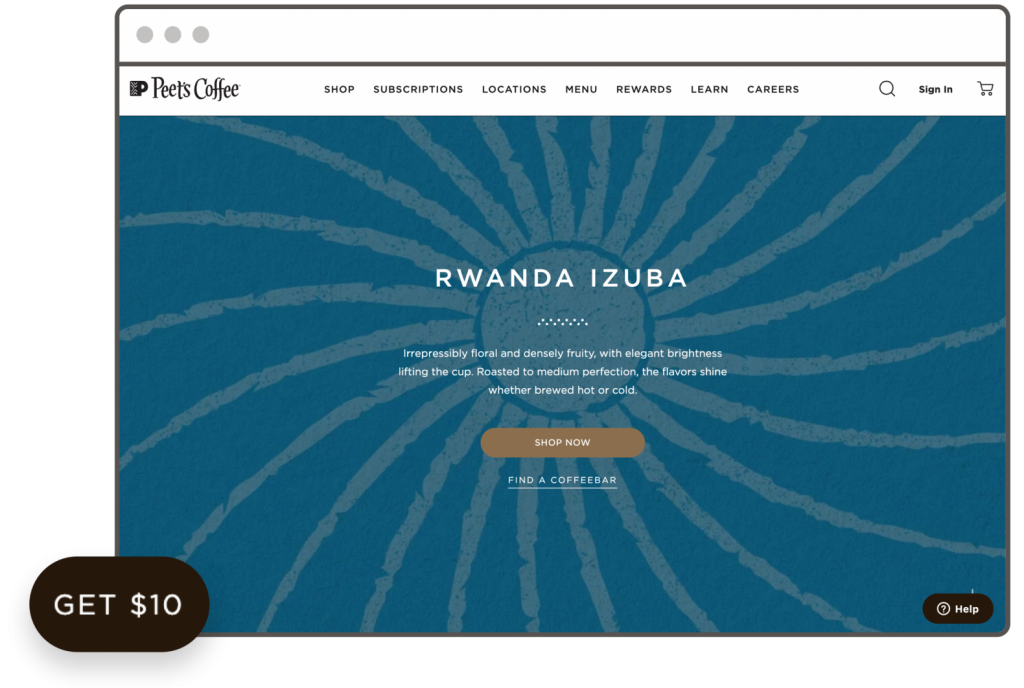 However, that depends on your page layout. Industries differ, as do landing pages. There's no right or wrong to position a CTA button on the site.
The best advice is to do A/B testing before making the final decision.
Also, the first CTA should appear on all the pages of your site. Hence, no matter which pages your visitors land on, they always see that button.
2. Offer incentives
If you want something from visitors, you need to give something back. There ain't no such thing as a free lunch. That's what you should keep in mind all the time when designing an opt-in form.
It sounds like a transaction, but remember this: email is 40 times more effective at acquiring new customers than Facebook and Twitter. So it's worth offering a small incentive to get another thing bigger, right?
You can give away a discount, free shipping, free gift, content, membership, etc., provide that it brings real value to visitors.
3. Change call-to-action copy
These days, things like Subscribe or Sign Up seem to be boring. Your visitors can click the No Thanks button immediately the moment they see the popup.
To solve this problem, you need to tune up your CTA. Think about it like the point of decision making. It's what convinces visitors to click or not. As such, the words you use should compel visitors to act straight away.
Here are some tips for leveraging your CTA:
Keep it short and sweet. It should be no longer than 5 – 7 words.
Use the first person, like "Get my 10% off" to make visitors feel as if they already have the offer.
For example:
At a glance, the Evolve's CTA button is clear, readable, and recognizable. It's also connected with the headline and description. Besides, Evolve also uses the first-person language ("my"), making their subscribers feel a sense of ownership of their offer. This can increase the chance that new visitors will sign up for their list.
To discourage visitors from refusing to opt in, Evolve doesn't create a No Thanks button, but a clickable text ("No thanks, just let me shop"). So, the black CTA button pops more.
4. Incorporate social proof
Most of us love joining the crowd. So, your visitors may feel comfortable to subscribe to you when they know other people already did that, too. This is the power of social proof.
To bring social proof to your opt-in form, you can show how many subscribers or followers you have (remember Pura Vida's 2-step opt-in form?). It's all good, even just a small number.
5. Use urgency
First, there's one thing many people hate, it's making decisions. And, in some urgent situations, they just take action without too much thinking.
Second, we procrastinate on a buying decision until we find a better deal, a high-quality product, or the like that we can't refuse.
Based on these, the one way to convert new visitors is to create urgency—limiting the availability of an offer. You can use this technique for your opt-in form, too. Simply put, restrict the offer to first-time visits only or add an expiration date to a discount/coupon. Diamond Candles did an excellent job at that.
The results of 10 split tests by the Leadpages marketing team
As professional digital marketers, we do our best to make data-driven decisions, which means avoiding assumptions and testing everything we can.
So when it comes to determining whether one or two step opt-ins lead to a higher conversion rate for our audience, we took the same approach and spun up 10 landing page split tests across several of our lead magnet landing pages.
The Controls: Call-to-action buttons trigger a pop-up form that contains email opt-in fields
The Variants: Email opt-in fields are embedded on-page with a button to submit the form
The results? Not the landslide victory we were hoping for, but insightful nonetheless.
Control (2-step opt-in): Average 44% conversion rate
Variant (1-step opt-in): Average 45% conversion rate
After a brief analysis of the test results, 4 tests resulted in the pop-up form variations winning, and 6 tests resulted in the on-page forms winning. But the margins were so narrow and traffic volumes so varied, we couldn't stop there.
Therefore, to verify our conclusion, we created a weighted average across all 10 pages for each the control (pop-up form) and variant (on-page form).
And the winner? The variant (on-page form) wins by a hair.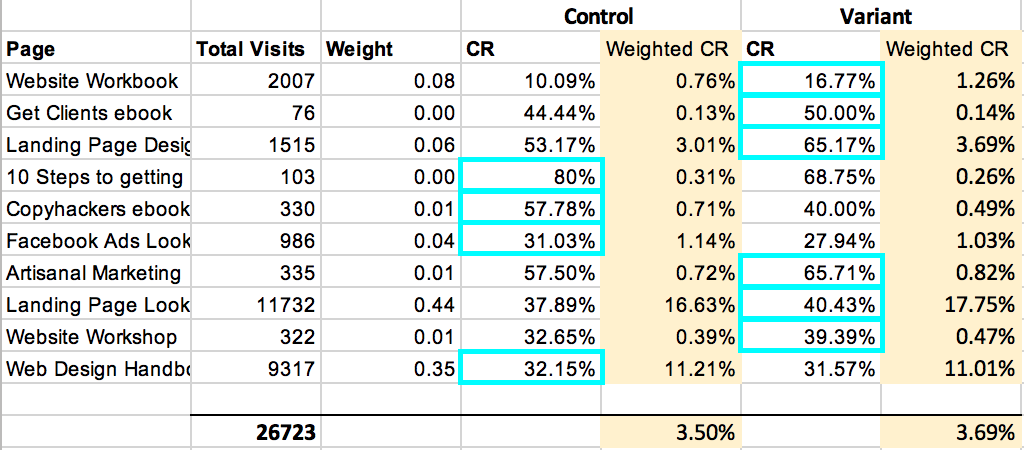 Final thoughts
The only way to definitely determine whether a one or two-step opt-in form will be higher converting for your particular offer and audience, is likewise—to test. And then let some time pass and test again.
Hopefully, this post has provided you with a clear understanding of two types of opt-in forms and some ideas that you can put to use in your campaign. In case you need more conversion tactics, check out our conversion marketing guide.