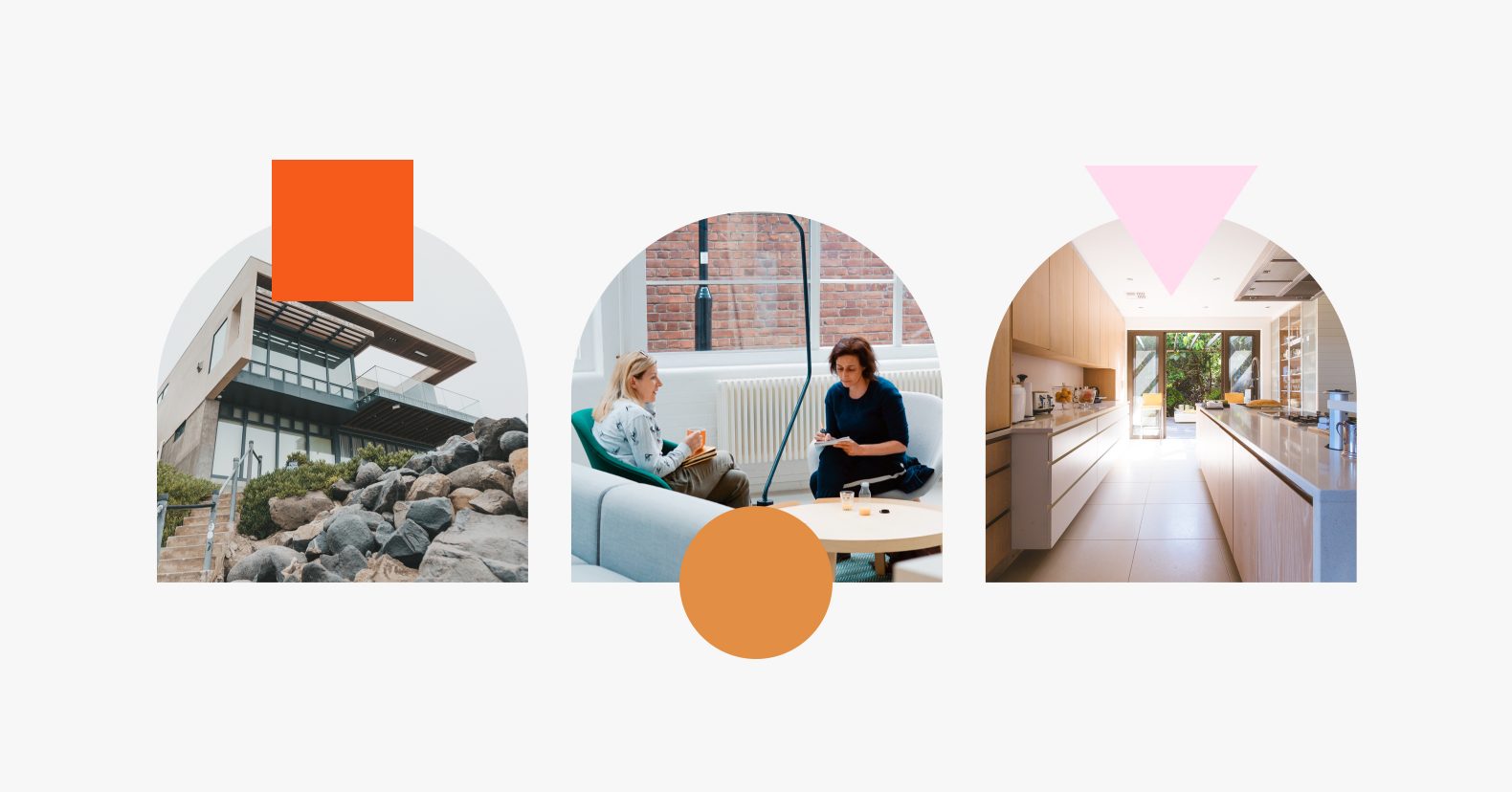 Whether you're a listing agent or buyer agent, new real estate professional or have years of experience, it's never been more important to know how to get real estate leads online without wasting your time cold calling.
You want warm hot leads that are ready to make a move, right?
So, we asked top real estate marketing experts to share their favorite methods for getting real estate leads using digital marketing strategies, and we're excited to share them with you below.
We'll answer:
First, what are qualified leads in real estate?
As a real estate agent, you are always on the prowl for new clients, right? Not just any real estate client, but qualified real estate leads – people who are ready to buy or sell their home in the next 60 days.
First, let's describe what a qualified real estate lead is…
An unqualified lead is the contact information of a person who's considering buying or selling a home sometime in the future, but with no definitive plans. A qualified lead is the contact information of a person who is actively looking to purchase their new home, or ready to list their home for sale in the next 60 days.
"Spray and pray" marketing doesn't work in any industry, especially real estate. Why preach to a choir who is happily settled in their current property. You want to spend your marketing budget on generating real estate leads that are actually qualified.
So, here are tried-and-true tips on how to get real estate leads that are qualified and eager to find the best Realtor® or agent to take action. Are you ready?
"How can I get free real estate leads?"
Free real estate leads? It's not a fairy tale. Here's how it's done.
1. Define your core audience
Start simple.
Know who your audience is and speak to them. Understanding your audience is the key to reaching them. Don't try to be all things to all people. Avoid creating generic marketing messages that pass by without a glance.
So, how do you do define your core audience?
People want to feel like they are being spoken to directly. By knowing who your audience is for the particular message you want to send, you can get the leads you want to capture because it will resonate with the right audience.
Answer these audience narrowing questions:
Are you targeting relocating professionals or first-time homebuyers?
Where does your target market live?
What kinds of jobs do they have?
What is their annual income range?
What are their interests?
How many people are in their family?
Answering these questions will help you create meaningful marketing messages that will be effective across your whole marketing ecosystem.
Julie Gurner
Real Estate Staff Writer at Fit Small Business
2. Nail your unique value proposition
Realtors often struggle to differentiate themselves in highly-competitive markets. Seemingly every real estate agent is focused on property specs, and costs of a home.
While focusing on the features of a property is important, it fails to communicate why a particular buyer or seller should work with you versus someone else.
This is your unique value proposition (also called a USP, or unique sales position/proposition).
Create a list of "difference makers" by jotting down what sets you apart from other real estate agents.
Answer "What's the clear benefit of working with you?"
It might be: responsive service, high close rate, fast close times, better price, saving time, etc.
Include your unique value proposition across every marketing channel where you're seeking to generate new leads. By differentiating your services, you'll be on your way to higher engagement, higher click-through rates, and more leads to listings on every channel.
Terence Channon
Principal at NewLead
3. Lead the charge by becoming a thought leader
Establish credibility and gain awareness by being attentive to potential clients' questions. Take a proactive approach to answer questions and always try to answer them as an expert in real estate.
How do you do this?
Find ways to turn your answers into valuable content on your real estate website that you can quickly and easily repurpose. If you notice your current clients have similar inquiries, capture them and turn them into blog posts. Then take the time to ensure every article is search engine optimized with essential keywords.
Pro tip: Remember to add a call to action in the middle and at the end of your article so that, if the content is of interest to the user, they can click and be referred to your landing page or contact form to become a qualified lead. (A Leadpages pop-up is a great tool to make this easy).
Cristian Rannella
VP of Marketing & Co-founder of elMelhorTrato
4. Monitor your reputation on Google Reviews
Google is the number one place where consumers leave reviews, according to ReviewTrackers. So, it's a priority to focus on that channel. Real estate pros who manage their online reviews, while working to improve and maintain their brand reputation on Google will have an easier time generating leads.
Just above 60% of homebuyers rank online reviews as the number one thing they look for when finding real estate agents online. 
Why not let leads come to you and make sure you're acquiring Google reviews from happy customers. Learn how to ask for online reviews with this resource from Marketing Land, then actively monitor them to ensure you're responding to each positive (and negative) review!
Megan Wenzl
Associate Editor at ReviewTrackers
5. Actively gather social proof and be your own champion
While it may be difficult, your success as a real estate agent lies in showcasing your credibility to prospective clients.
That means you need to tell people all the great things you are doing for your satisfied clients.
If you received an email from a client who loved working with you, share it on your social media channels (with their permission, of course). If you sold a house in record time for your area, talk it up!
It's a fine line to not be overly confident, but you need to always make sure you're promoting yourself and sharing your success stories. Show confidence and offer proof in numbers, not just empty bragging.
Garrett Smith
Founder of RepCheckup
6. Create blog posts with a hyper-local focus
Create strong, evergreen content that is local and beneficial to incoming residents.
Take pictures when you are 'out and about' so you have a library of images to use. Then use the images on a webpage or article geared towards people looking to relocate to one of the neighborhoods or territories you specialize in.
Nathan Garrett
Realtor at GarrettsRealty.com
7. Create content silos
Boost your ranking position on Google's search engine results pages (SERPs) by building a content silo around the specific lifestyle or type of property you are selling.
For example, you may publish a page focused on San Diego's historic homes for sale and embed your IDX. Your goal is to plan out a set of three to five silo pages, optimize each for a unique (but closely related) keyword, and link between your pages. Then encourage others to link to you (getting you those coveted backlinks that boost your SEO).
These efforts are completely free. If you have a website already, you will need $0 to create the content silos—simply a bit of time. And you will reap the benefits by drawing in leads for a long time into the future.
Joy Bender
San Diego Real Estate Agent with Compass, and digital marketer at LuxurySoCalRealty
8. Find a niche and cater to it
Realtors who successfully innovate are those that will break through the barriers and clutter.
While seasoned real estate professionals might be able to get away with following the status quo, newer real estate agents must take a risk in order to expedite their careers in order to get new leads (and stand out in a crowded field).
So, consider your local market and the makeup of the current and incoming population:
What fraction of the population are buyers?
What fraction of those are couples without children?
How many with children?
How often do they move?
What percentage moves to another location in your service area?
How many moves outside your service area?
Find your largest niche and build a brand around that.
Every Realtor wants to serve every possible buyer or seller. But it's a wiser decision to separate yourself from the crowd by specializing in a sector.
It doesn't mean you have to only serve that sector; it simply means that you position yourself that way and increase the likelihood of owning that sector of the market someday.
Once the brand is built, your entire digital presence should reflect the pain points and desired solutions for your selected sector.
Mazdak Mohammadi
Owner of BlueBerryCloud
9. Choose a lifestyle niche and drop a pin on it
Another freebie idea for real estate agents is to set up a Google My Business Page for the one niche that is most important to your business. Because most Realtors approach niches from a geographic perspective, try to focus on other demographics that could set you apart in the market.
So, when people search in your area, you are the first to appear on Google Map results.
Ensure your Google reviews coincide with your target niche and build around that.
Stephan Boehringer
Managing Partner at GetTheClicks
What is the best lead generation for real estate using digital marketing?
You already know that digital marketing is the way of the 21st-century world, but how does it apply to get more qualified leads in real estate? Use these digital marketing tips for real estate.
10. Showcase already-sold listings
When you sell a property in a specific postal code, showcase the sold properties to gain awareness and collect leads from those who are looking to buy, rent, or sell within that same region.
Simply run ads about the sold property and target an audience within that zip code. In doing so, you're priming people to have you in mind for their next real estate transaction.
Be sure to link your ads to a landing page where interested people can request more information.
Hagop
Digital Marketing Strategist at Rose Real Estate
11. Create a lead magnet that solves real estate problems
Turn web traffic into leads by creating a highly valuable resource your target clients will crave to download in exchange for an email address. This free resource will give massive value to your target clients and address a pain point they currently face.
Put together a downloadable that covers one of the following themes:
"The Ultimate Guide To Buying Your First Property"
"The 5 Most Expensive Mistakes First-Time Home Buyers Make (And How To Avoid Them)"
"A Guide To Pricing Your Home To Make The Biggest Bang For Your Buck"
"The Ultimate Checklist for The Home Buying Process"
Use the resource as a lead magnet to get the name and email address of your target clients. From there you can continue to send them more valuable tips to their email via an autoresponder (automated email).
Not only does this tactic build trust and credibility, it also positions you as an authority. Then, through email, get them to schedule an appointment and turn them into a client!
You can make this content yourself or hire someone else to write it—but only include a teaser on your website. This will be enough to entice the user to download the full piece of content, which will be unlocked upon them providing their contact information.
Now they have helpful content and you have a qualified lead, so it is really a win-win!
Pro tip: Easily create lead magnets with Attract.io, and deliver them via landing pages built with Leadpages.
Alexandra Bohigian
Marketing Coordinator at Enola Labs Software
Davis Lin
Client Acquisition Specialist at Client Acquisition Lab
12. Run Google Ads directly to listing pages
To drive more ready-to-buy traffic straight to your listing pages, try running targeted Google Ads campaigns (formerly called AdWords) in which the ads include the address and neighborhood of the home. Link the ad directly to your listing page.
This way, you're only paying for interested shoppers to click through to your landing page. Include a click-to-call link within the landing page and count those clicks as conversions for your real estate advertising campaign.
Target your Google Ads to a specific city or zip code level when it makes sense to do so.
13. Skim traffic from your competing Realtors with Google Ads
Realtors can get high quality leads at a very low cost by using Google Ads to bid on their biggest competitor's names, instead of the usual high cost per click (CPC) real estate keywords.
To start, identify the top real estate agents in your area who are using massive amounts of marketing (both on and offline). These should be individuals and agencies who are frequently googled online. Take advantage of that popularity simply by bidding on his or her name as a keyword. This is a common strategy for big brands in highly competitive industries.
Keep in mind that you'll want to do this tactic tastefully, so ensure that your ads focus on you and how you're able to help your clients. Avoid bad-mouthing (or even mentioning) your competition in your ad or landing page.
Amine Rahal
CEO at Little Dragon Media
What is the best lead generation for real estate using social media?
Using social media tools like Facebook, Instagram, and LinkedIn can bring you hot qualified real estate leads at little to no cost. Here's how you can leverage social media to get clients.
14. Stay active (and interactive) on your Facebook page
Set up a Facebook business page to share high-value content. Show your audience a more transparent and authentic side of the business, while highlighting why they should work with you instead of competitors.
Remember, just having a Facebook presence for your real estate business isn't enough. Differentiate the page by posting video testimonials and reviews. Younger generations seek social proof, so try to capture video testimonials and reviews of your clients' experiences to solidify your standing in social media.
For example, I like to take videos of open houses and use hashtags like #houseforsale #losangelesrealtor #forsale causing audiences to tag friends who are looking for homes.
Alen Kadimyan
Broker/President/Mortgage Loan Originator at IEI Realty
15. Harness the power of social stories
Facebook and Instagram allow you to share live-streaming videos and short-form videos (stories), which allow you to speak to followers in real-time (or same day), and share interesting parts of your day.
So, take your followers on a virtual property tour, giving them exclusive access to new properties and offer 'behind the scenes' insight.
This, in turn, will make your business look more authentic, as well as setting you apart from the competition. When it's time for your followers to buy or sell a property, you're more likely to be at the top of their list!
To reach more eyes, sponsor the stories so new eyeballs (and prospective clients) see it.
Amy Kilvington
Head of Digital Content at BlindsDirect.co.uk
16. Host open houses on Facebook Live (then promote them)
Facebook Live is a powerful digital marketing tool for generating buyer and seller leads online and the Facebook algorithm favors video content (that means increased reach for you – woohoo!).
In doing these, you can answer questions in real-time. These virtual open houses can yield several buyer and seller leads each month.
Pro tip: Extend the life of the video content by promoting a week-long Facebook ad campaign targeted to within 10 or 20 miles of the open house's location. This provides more impressions and helps you get more qualified real estate leads!
Evan Roberts
Real Estate Agent at Dependable Homebuyers
17. Deploy hyper-targeted Facebook ads to hot prospects
Facebook ads offer Realtors a powerful toolkit of audience targeting potential. Of course, the regular demographics (geography, age, gender, etc.) are available, but that's only the tip of the iceberg.
Facebook provides data on actual homeowners, their income brackets, their likeliness of having credit card debt, and the price of their purchased property. So, you can tailor ads that serve them specifically.
Alen Kadimyan
Broker/President/Mortgage Loan Originator at IEI Realty
18. Find real estate leads by being helpful in Facebook groups
Facebook groups are swarming with people looking to exchange information. By providing group participants with quality information and a real estate expert perspective, you'll have a powerful way to validate your authority and drive traffic to your website.
Here's how to start: join groups related to your niche, then establish a reputation as a thought leader in the space. Do this by providing expert insight and advice with original posts and answers to other people's questions.
Once you've done that and have successfully warmed up the audience, you can typically post an occasional link in the group (paying attention each group's rules and etiquette, of course).
Engage actively with members who respond to your post by responding and connecting. When Facebook's EdgeRank algorithm sees a high level of engagement, it considers the post "highly relevant" and will show the post to more members of the group.
Syed Irfan Ajmal
Digital Marketer at Ridester
Now it's your turn!
Have any other great real estate lead generation ideas that we missed? What's worked well in your business? Let us know in the comments below!

Ready to Grow?

Take Leadpages for a test drive when you start your free 14-day trial.