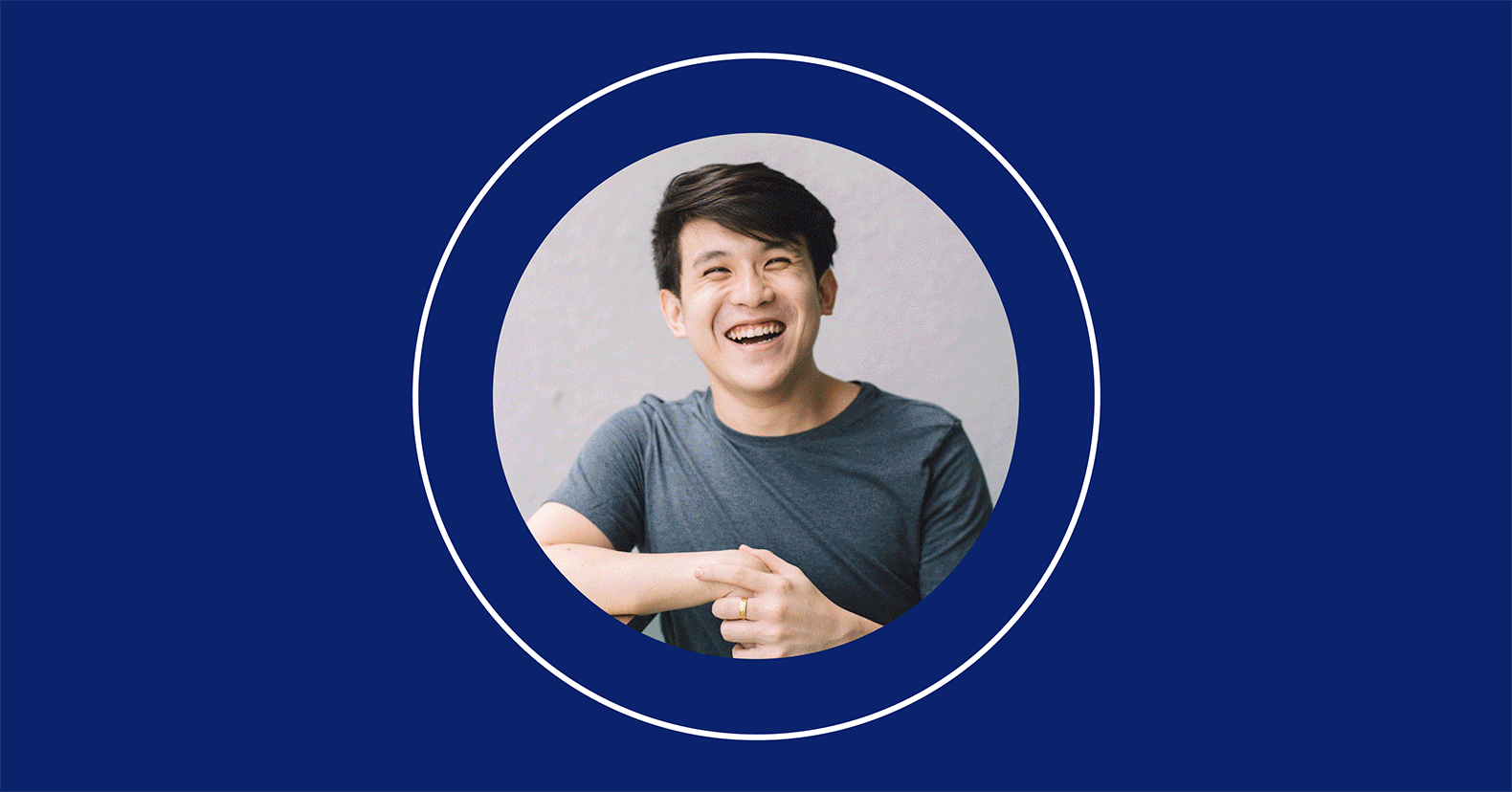 You're in the business of helping people. But you can only serve clients if you're visible enough to start selling professional services online. You need a presence in order to get a presence!
So where do you start? How do you get your name out there on the web, so leads will come flocking to you for that initial consultation?
We set out to find out the best ways to help you sell services online. We reached out to the pros who've seen success through a variety of avenues, from redefining their business mission to interacting with customers on social media.
We gathered together the experts' top 20 tips to get started selling services online. So let's dive in and see what they have to say!
Need clients?
Learn to make an impact and income online with this eBook: 40+ tips from real-world coaches & consultants who know what it takes to succeed.
Pro Tips To Sell Services Online
1. Start with a landing page
Selling rarely happens in the first touch-point, especially online. A well-crafted landing page is one of the most effective ways to capture leads, stay in contact with them, and pull them through your conversion journey.
Jeremy Ong, founder of Hustlr, a blog about side hustles and making money online, told us: "You want a high converting landing page that clearly describes the service that you're offering and its price point. It costs next to nothing to get a landing page set up these days, especially with easy-to-use tools like Leadpages."
You spend a lot of time, effort, and money to reach people. Don't lose those leads—capture them!
Tip: Jeremy Ong, Hustlr
2. Share your expertise
Don't hide what you know. Trade secrets only work for Coca Cola. In every other industry and field, the only effective way to establish legitimacy is to add value to your customers.
Having a strategy of transparency helps earn the trust of your reader and prove your own credibility in the field. Once you have the customer's trust, being able to sell services online is a breeze.
It's like what Gary Vee says: Give value. Give value. Give value. Then ask for business. Make it a goal to add value to your network and you'll naturally see the leads rolling in.
Tip: Sean Dudayev, Frootful Marketing
3. Offer value…in exchange for leads
You should provide immense value—and then ask for something in return. You'll get a lot of leads if you offer awesome free content first. Then later, you can offer even more content in exchange for the lead's information.
For example, you might have an incredible (free) blog with lots of great info. Then, after readers have fallen in love with your blog, they want even more from you. So you have a downloadable eBook or resource kit that readers can get if they input your email address. If your blog is chock full of amazing value, your readers will gladly give you their email address to get even more value. Then you have a qualified lead right at your doorstep.
Bottom line: Value-driven services and complimentary offers win over leads and can help you sell services online.
Tip: William Taylor, Mint Resume
4. Validate yourself with testimonials
Social proof is the number one way to convince prospects that you're worth their time and money. Testimonials show that other people have loved working with you, which helps prove your business's legitimacy and efficacy.
After working with a client, ask them if they'll share a testimonial. This works as a "quality check" to make sure that the client is satisfied with your work. But it also gives you a treasure trove of testimonials you can use to pepper your sales pages, website, and social media with positive reviews about your business.
"Invariably, within a couple of days of sharing a new testimonial, a new client comes along to inquire about booking a session."
Tip: Ben Taylor, Home Working Club
5. Be a thought leader
Once you have a landing page or website that adds value, it's time to start garnering interest. The best way to gain traffic is to get involved in industry conversations. The more value you can provide to others, the more you'll establish your own credibility in the field.
Forums are a great place to show your expertise. Reddit and Quora make it easy to reach your target audience because of the way they're broken up into subreddits and topics.
Once you've found the appropriate forums, the key is to become a valued member of the community—as opposed to just trying to sell services online. Becoming an authentic member makes it easier to build your reputation and organically drive applicable traffic to your website or landing page.
Tip: Josh Brown. Helpjuice
6. Attend events
You might also want to establish your thought leadership offline. Attending or speaking at conferences and events is a great way to build your thought leadership and attract clientele.
Start by speaking at local events to get used to the public forum. Then, submit proposals to speak at industry conferences, global trade shows, and even global events. Even one conference can bring in hundreds or thousands of leads.
Even if you're not speaking at the event, simply networking is a great way to spread awareness about your services.
Tip: Paige Arnof-Fenn, Mavens & Moguls
7. Have a human-based purpose
Your business is providing professional services to real people. Treat your clients as human beings with their own worries, concerns, and problems. When you see them through that light, you can place your business as the solution. Your goal should be to establish relationships with your clients in a way that helps solve their pain points.
When you sell services online you need to start with a genuine mission to serve your clients. In turn, your clients will be able to feel the authenticity of your business mission and they'll quickly reach out to work with you.
Tip: Oscar Ricor, BZN Lex International Lawyers
8. Create a personal brand
A lot of our Leadpages users are sole business owners or individuals who sell services online. If you are at the core of your business or your business is based on relationships, let "you" shine!
This means you'll want to brand yourself alongside your business. For example, you might post industry-related topics on your personal social media pages as well as your business page. You might cultivate your own set of followers to essentially double your lead list.
Today, "influencers" and individuals see more success than corporations. People want to engage with other people more so than businesses. So make the human side of your business stand out.
Tip: Jonathan Aufray, Growth Hackers
9. Always start with the problem (and offer the solution)
The goal when beginning to sell services online is to provide a unique solution to your customer's problems. So, the best way to engage your customers is to acknowledge their concerns directly—and then give them the answer directly in your content.
For example, you want to make the title of an article or resource the exact question that your reader wants to be answered. Russell Knight will have an article like, "How Do Unmarried Couples Divide Property," so that his article will appear when readers Google that exact question. They see his article, they see the value he's given, and they say, "Hey, that's the guy I want to work with."
Both the reader and Google's algorithm want to see that you understand the needs of your industry and you can deliver immense value in response. Be specific (and take a look at SEO research to see what your audience is researching).
Tip: Russell Knight, Law Office of Russell D. Knight
10. Get going on Google My Business
Every business should have a Google My Business (GMB) page. Google is how the majority of customers are searching for local and online businesses nowadays. It's like the yellow pages of the modern world.
With a GMB page, you can present a crisp summary of what you do, where you're located, what your customers think of you, and your hours of operation. You can also add content like images, videos, blogs, articles, discounts, and promotions that draw people in and make them want to engage further.
Tip: Ketan Kapoor, Mettl
11. Enter into business competitions
A little bit of bragging power never hurts—especially online. If you're a finalist or winner for a business competition, you can put the award logo on your website. Like testimonials, these awards give you a bump of credibility that proves your professional services are in it to win it and will help you sell services online. So enter business competitions relevant to your industry and submit to magazines to add to your site's "credibility" logos.
Tip: Sharon Melamed, Matchboard
12. Define your lead strategy
You should clearly define how prospects will move through your sales journey. Don't put effort into creating a website, adding value, and collecting leads—and then leave it all up to chance. Every step of the journey should be clearly defined with a purpose, call to action, and next step, so you and your customers know where to head next.
A specific lead strategy helps collect leads and then push them towards conversion. It also offers more opportunities for automation, so you'll start generating leads even when you're offline (or on vacation).
Psst… Dawn-Marie uses Leadpages to build her lead generation strategy from start to finish. Make the lead strategizing process way easier with Leadpages templates and tools!
Tip: Dawn-Marie Nesbitt, I am Dawn-Marie
13. Boost your reputation (and sales) with social media
Social media helps widen your reach and improve your visibility while strengthening your relationships and consumer engagement.
Beyond the visibility aspect, a lot of business owners are even finding sales success on social media platforms. Jess of Jess Creatives told us she made over $20,000 on Instagram last year, crediting that income entirely to her ability to connect with potential clients through the platform.
"I wasn't pitching them in the DMs," she said. "I was just asking them questions on their posts and Stories. When you engage someone with questions and try to start a dialogue, people notice. So I made a point to engage with 10-15 people every day on Instagram, and eventually, people started to respond and inquire about my services."
Tip: Jess Freeman, Jess Creatives
14. Try new mediums (like podcasts)
Trying new mediums can be hard. Podcasts are becoming an increasingly popular medium to reach customers. Except for initial tech costs, podcasts are a relatively low cost with a low barrier to entry—but they provide serious value to your customers. It's a great way to engage with people interested in your industry while promoting your business.
Podcasts also help gain trust in your audience, because your prospects get used to hearing your voice, story, and experiences on your podcast. It creates a sort of intimate relationship that lends itself well to opening up the dialogue for an initial consultation.
Stacy has seen huge website and landing page visitor spikes the day of a podcast airing, and she tends to sell more products as well. She's even seen baseline traffic grow up to two times, months after a single podcast airs.
Tip: Stacy Caprio, Growth Marketing
15. Stir up an emotion
If you want to stand out, you have to make your audience feel something in relation to your brand. Tapping into an emotional response—like making people laugh— is a great way to attract viewers who will go on to share and spread your message.
Industry-related memes are relatively low cost but are super effective. If you can make your audience laugh, they'll want to follow you. This provides opportunities for impressions and points of conversion while broadening your reach and word of mouth.
Tip: Sean Pour, SellMax
16. Tailor your content
By now you've probably figured out that the way to see success selling professional services online is by adding tons of value to your audience. But it's about more than just throwing value at them (no matter how awesome that eBook or downloadable maybe). You want to deliver the right value, at the right time, to the right audience member.
Create content for each phase of the buyer's journey. General sales pages work okay. What's even better, though, is creating multiple lead pages that are tailored to leads at different points along the customer journey.
Ask the question: "If I were this specific customer at this point in the funnel, what would I need to know in order to make my decision?" Then, create tailored content based on the answer.
Tip: Chris Mechanic, founder at WebMechanix
17. Put your site on online directories
Visibility is the first hurdle you have to jump when beginning to sell services online. Understanding exactly where your clients are researching professional services can help maximize your business's reach.
A lot of customers use directories when researching a product or company. So get your name and website link out there with online industry directories.
Small businesses can list in free directories with an industry or geographical focus. You should also get on sites like Yelp and YellowPages. Not only will these directories open the door to browsing customers, but you'll also build backlinks from credible sites to yours, which boosts the SEO of your business.
Tip: Osiris Parikh, Summit Mindfulness
18. Collect leads the way you want to do business
If you like talking on the phone, ask for your leads' phone numbers. If you prefer email, collect email addresses. Do you do really well on social media direct messages? Stay on social media.
Pick one avenue where you prefer and focus on generating leads there. This keeps your sales journey streamlined and consistent, and you'll be able to cultivate leads that work best with your business. Keeping your conversion process simple and efficient is a good way to minimize your fees and maintain your clients' happiness.
Tip: Andrea Sager, Andrea Sager Law
19. Hire an assistant
There are a lot of little details that go into making it all come together. From what to put on your landing page to running your social media campaigns to hosting an email campaign and beyond, it can feel like a lot to handle. Plus, you want time to focus on what really matters—the services you offer to your clients.
It doesn't hurt to hire a virtual assistant who can run all the bits and pieces for you. Chhavi from Mrs. Daaku Studio recommends hiring one or two specialized virtual assistants to run specific areas of your business, so you can get the best results while freeing your time for what matters.
Tip: Chhavi Agarwal, Mrs. Daaku Studio
Need clients?
Learn to make an impact and income online with this eBook: 40+ tips from real-world coaches & consultants who know what it takes to succeed.
20. Use Leadpages and other tools
You can further streamline your business by leveraging technology and tools. Whether it's using MailChimp for email marketing or transforming Instagram followers into customers, utilizing inexpensive tools can automate and optimize your business.
The goal is to stop being an operator of your business and start being an owner. You want to focus on providing top-notch services to your clients. That means systematizing all the marketing and sales as best as you can.
That's what Leadpages was made for. We make it super simple for you to set up high-converting landing pages and websites, so you can easily and effectively start drawing in leads that convert them to customers.
Try out Leadpages' free trial to see how you can optimize your pages for customer engagement and boost success when you sell services online.
Tip: Madeline Blasberg, Leadpages
Comments?
What tips did we miss? How did you get started selling professional services online? Let us know in the comments below!