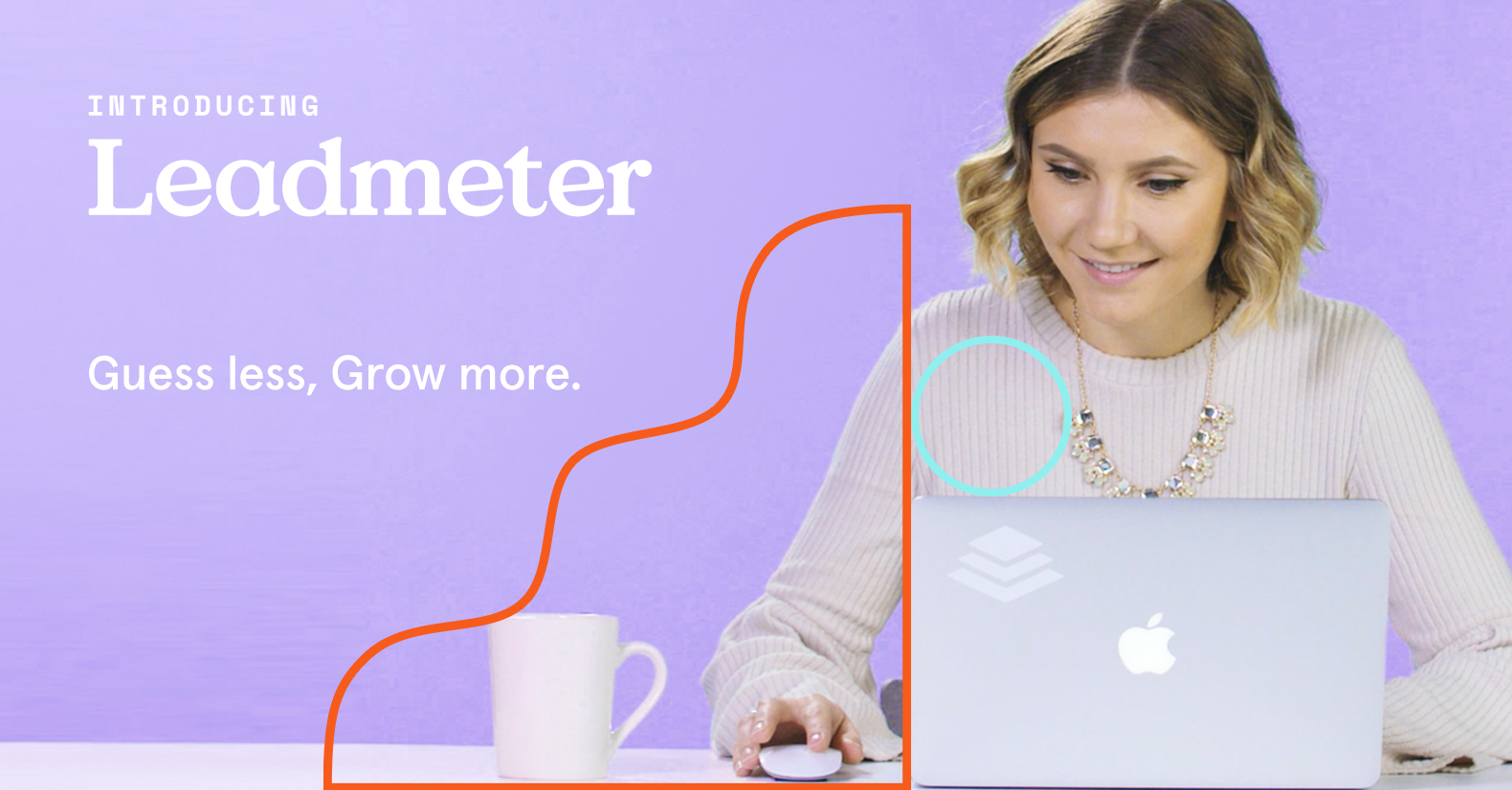 We're super excited to announce the launch of Leadmeter—built-in technology that predicts how well your page will perform before you publish it and tells you what to tweak.
By instantly analyzing all the content on your page as you customize a template, the Leadmeter predicts how well your page will perform (before you publish it). It then provides step-by-step recommendations for how you can better optimize every element: from text and images to page layout and opt-in forms.
As a small business owner, we know that your resources are precious (and finite)—you simply have to make the most of every hour you spend, dollar you invest, and webpage visitor you win. That's why you deserve better than a guess and check approach to your most important pages and why you can't rely on a third-party page analyzer to tell you what you already know.
You need data on-hand, as you build, to help you make better decisions along the way.
That's why we're (pretty darn) excited to show you the Leadmeter and what it can do.
Real-time optimization tips at your fingertips
Leadpages is the only platform that instantly analyzes your page's content and gives you step-by-step guidance on how to optimize your page as you build it.
Fueled by Leadpages in-depth analysis of nearly twenty thousand landing pages across thousands of businesses, Leadmeter instantly analyzes your page and provides targeted recommendations unique to your page.
Your Leadmeter senses every change you make and suggests how you can improve your page's layout, call-to-action, copywriting, and opt-in forms. By eliminating the guesswork and helping you get the most of every campaign you launch, we're working to boost your conversion rate before your page ever leaves the kitchen.
Creativity or conversions? You can have both.
You already know that our landing page template gallery is full of pre-designed templates that have been carefully optimized for conversions. And you know that it's easy to customize all the content on the page by dragging, dropping, and swapping our content for your own.
But what we started to realize was that the more changes our users make to our landing page templates, the lower their conversion rates.
So, we came up with a solution: a way to help you express yourself and represent your brand, without straying from your ultimate goal.
Leadmeter effectively gives you the guidelines you need to keep you on track to a high-converting page—whether you're making 1 change, or 1,000. An analysis of more than 225,000 pages, we noticed that the users who made fewer changes to our pre-designed templates ultimately had higher conversion rates.