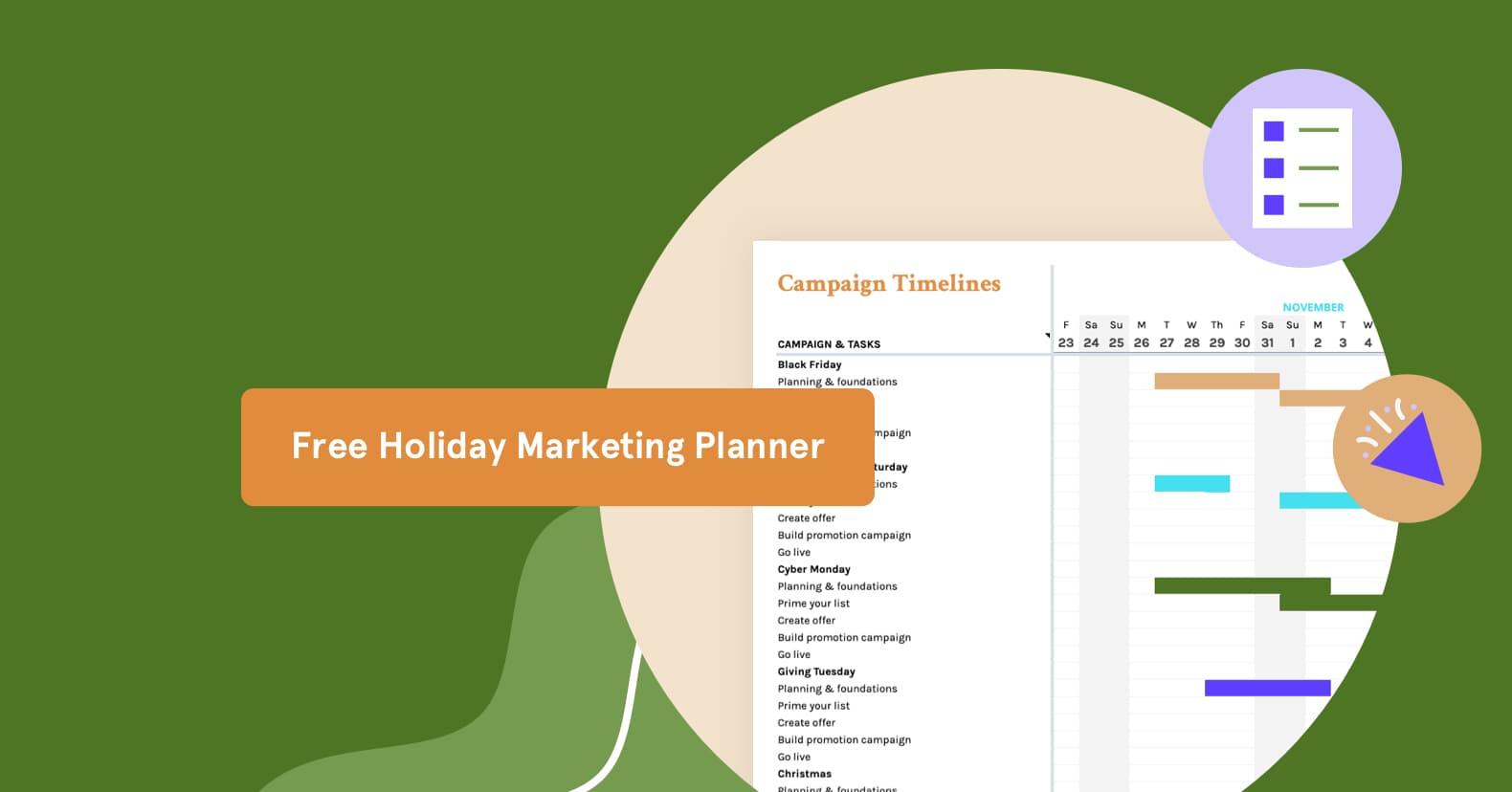 Every year the holiday season presents an opportunity for you to try out new ways to engage your audience. With consumer spending trending up during these months it's important to have a solid holiday marketing plan.
You might be surprised to learn that the pandemic hasn't tightened the purse strings of most consumers. In fact, retail sales during the 2020 holiday season were a massive 8.3% higher than in 2019, with consumers spending almost $790 billion in the US.
Retailers aren't the only ones who can take advantage of the holidays. 16 of 18 service industries are projecting increased revenues in 2021. An end-of-year promotion or campaign is a great way to capitalize on this trend and finish Q4 strong.
Spending is set to grow yet again this year. So, now is the time to start preparing your holiday marketing campaigns to set yourself up for seasonal success.
In this post, we'll explain why seasonal marketing is so important for businesses like yours. We'll also break down the biggest upcoming holiday events of 2021 and provide you with a 4-step plan for building a successful seasonal marketing plan.
Most importantly, we'll introduce you to our interactive holiday marketing calendar. This will help you bring everything together and coordinate your seasonal campaigns and promotions.
So first up, let's define our terms…
What is seasonal marketing?
Seasonal marketing is the practice of adjusting your marketing efforts at different times of year in order to tap into seasonal shifts in customer demand.
Businesses from different industries will often experience varying levels of customer interest during certain times of the year. For example, Valentine's Day is an especially busy time of year for florists, summer is a busy time for AC installation companies, and winter is a busy time for snow plowing contractors.
But when it comes to the holiday season, almost all businesses will enjoy an increase in customer spending. After all, this is the season for widespread gift-giving, family gatherings, and celebrations.
So, to make the most of this shift in consumer behavior, you need to devise unique seasonal marketing campaigns that outshine your competitors and genuinely appeal to your target customers.
With that in mind, let's take a look at the six major events that you should prioritize over the holidays.
The 6 key dates in the 2021 holiday marketing calendar
Here's a snapshot from our 2021 holiday marketing calendar showing you the six key events to focus on during the upcoming holiday season: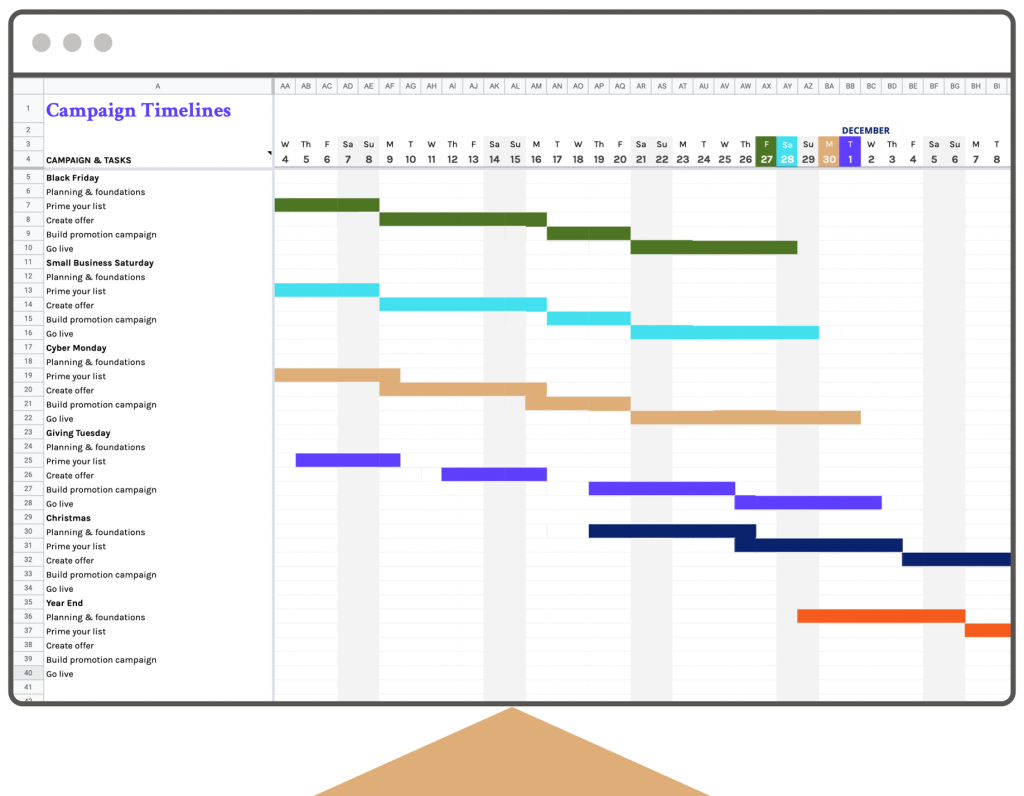 1. Black Friday
Planning Start date: October 25
Suggested launch date: November 19
Campaign End date: November 26
Black Friday has long been a reliable money-maker for businesses and continues to grow more popular with consumers every year. In fact, 2020 saw the highest ever level of consumer spending on Black Friday, reaching a staggering $9 billion compared to $7.4 billion in 2019.
While Black Friday originated as an annual event for in-store retailers, the internet has made it easy for both ecommerce and service-based businesses to offer promotions as well.
2. Small Business Saturday
Planning Start date: October 25
Suggested launch date: November 18
Campaign End date: November 27
Small Business Saturday is a relatively new shopping event that immediately follows Black Friday. On this day, consumers are encouraged to patronize small, locally-owned businesses. Consider offering sales and promotions to provide even more incentive to shoppers.
According to American Express, US consumers spent around $19.8 billion at independent retailers and restaurants on Small Business Saturday 2020.
3. Cyber Monday
Planning Start date: October 26
Suggested launch date: November 20
Campaign End date: November 29
Cyber Monday originated in the mid-2000s as the online retailer's answer to Black Friday. Ever since, it's grown more and more popular. In 2020, ecommerce revenues for Cyber Monday hit a colossal $10.8 billion, up 15% compared to 2019.
4. Giving Tuesday
Planning Start date: October 28
Suggested launch date: November 25
Campaign End date: November 30
Giving Tuesday comes the day after Cyber Monday. It's meant to encourage consumers and businesses to donate to charity, following the period of intense shopping between Black Friday and Cyber Monday.
Many businesses participate in this event by partnering with charities and non-profit organizations to help raise awareness for their activities. For example, you might create a promotion where all proceeds are donated to a local charity of your choosing. Doing so lets customers know that you care about the community, which makes them more inclined to support your business in the future.
In 2020, more than 34 million Americans took part in Giving Tuesday, donating an incredible $2.47 billion to US non-profit organizations.
5. Christmas
Planning Start date: November 18
Suggested launch date: December 17
Campaign End date: December 26
Christmas is the main focal point for many businesses during the holiday season, with sales surging significantly across most retail areas. Many consumers begin their Christmas shopping before the holiday season officially begins. However, around 40% of all Christmas sales occur between December 15 and 24.
The last-minute rush to buy gifts, groceries, decorations and other festive goods provides you with a golden opportunity to significantly boost your end-of-year turnover.
6. Year-End
Planning Start date: November 28
Suggested launch date: December 26
Campaign End date: January 01
As the year comes to a close, many businesses host clearance sales to offload excess inventory and attract deal-seeking shoppers. This is a great way for you to finish off the year on a high and helps clear the deck for a fresh start in the New Year.
To make your clearance sales a spotlight, think about making a landing page. Tools like Leadpages will help you create this page in minutes.
Plug the dates into your own calendar or check out our interactive holiday marketing calendar for more details and a timeline for creation for your entire 2021 holiday.
Other key dates to keep in mind for holiday marketing: Halloween, Thanksgiving, and more!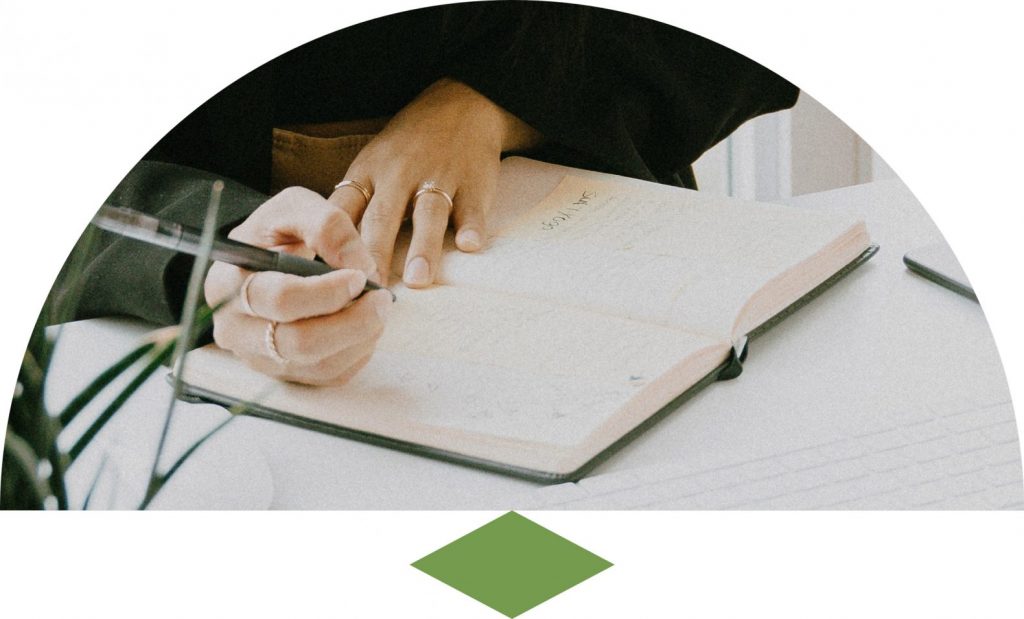 In addition to the big holiday events outlined above, it's important to appreciate that other days in the calendar also offer some excellent money-making opportunities for small businesses.
Here are a few other key dates for you to earmark when planning your seasonal marketing campaigns:
Back to school:
As parents and students gear up for the new academic year, there's a sharp rise in demand for clothing, school equipment, and other essentials. In 2021, back-to-school and back-to-college shopping amounted to around $101 billion in sales.
You stand to gain from this huge demand by offering special back-to-school promotions on relevant products and services.
Labor Day:
The Labor Day holiday falls on the first Monday in September to honor North American workers. Given the large number of consumers who are free to shop during this holiday, Labor Day weekend has long been one of the year's busiest dates for retailers. It's a good idea to host sales during this time to cash in on the temporary surge in demand.
Thanksgiving:
From a commercial point of view, Thanksgiving is largely overshadowed by the Black Friday events that immediately follow it. However, Turkey Day has recently become a significant online shopping event all of its own.
In fact, in 2019, Thanksgiving Day sales surpassed the $4 billion mark for the first time. You can make the most of this holiday by giving back to your customers with special deals and discounts.
Halloween:
Halloween is yet another big-spending event for consumers across the country. As the date approaches sales for costumes, decorations, and candy surge. With total consumer spending reaching the $8 billion mark for Halloween, you can boost your exposure by adding a spooky twist to your online storefronts. You can also take it one step further and launch limited-edition Halloween-themed products.  
By implementing a proper marketing strategy, you can turn these events into opportunities to engage with shoppers. This will help drive sales and get them to buy from you in upcoming shopping days.
Use our interactive holiday marketing calendar to mark and organize these days as well.
How to build a stellar seasonal marketing plan (4 steps)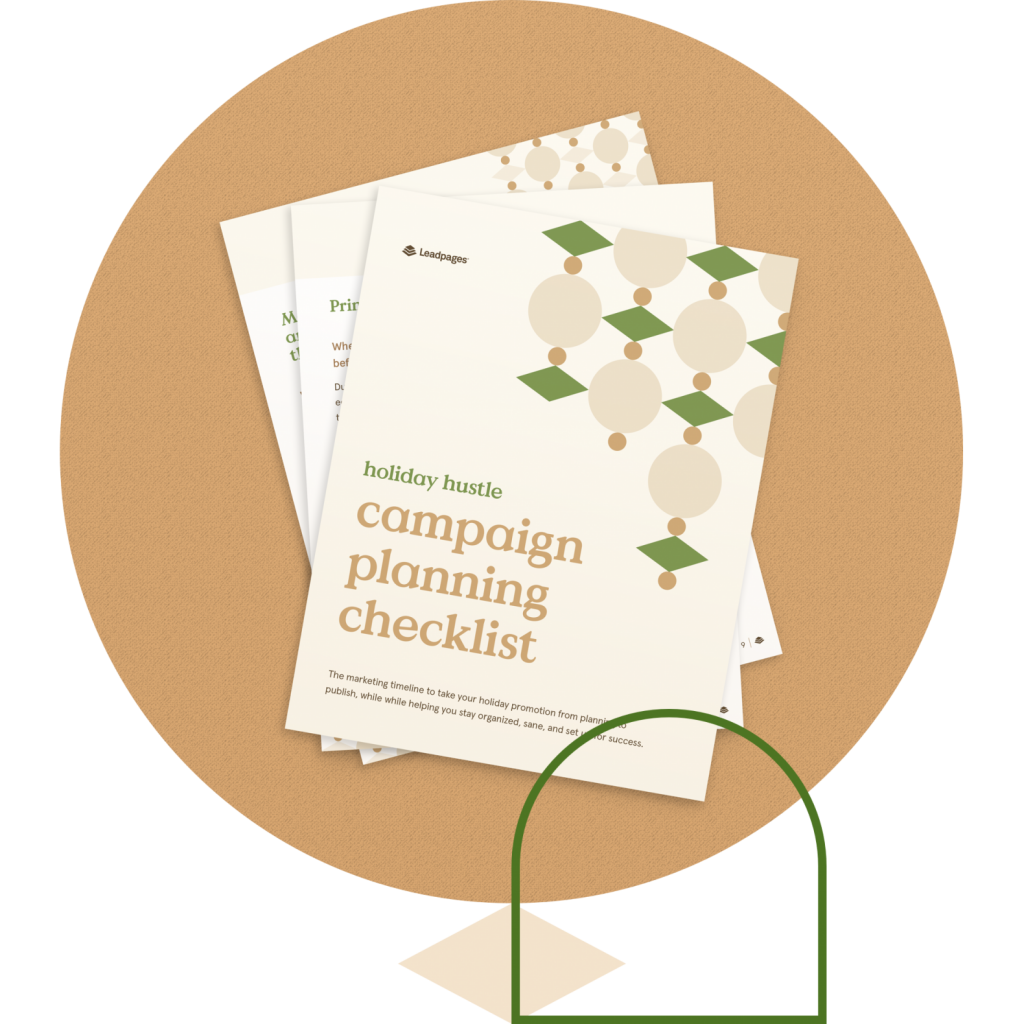 Okay, now you know all the main events to look out for this holiday season. The next step is to figure out how to actually create a successful seasonal marketing plan.
Fortunately, our free 2021 holiday marketing planner also comes with a bonus holiday campaign planning checklist that walks you through the process. This ensures you'll maximize your results and implement your campaigns without any trouble.
As an accompaniment to this checklist, here are four general steps for you to follow to give your campaigns the best shot at success:
1. Plan early and thoroughly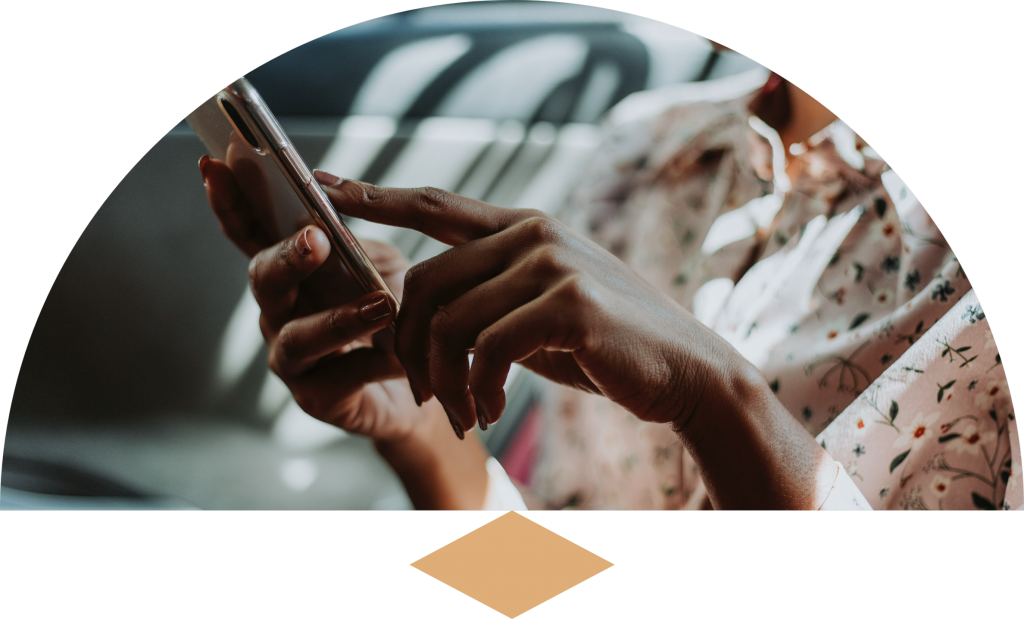 Early planning is the best way to protect yourself from unexpected problems, blindspots, and the last-minute scramble to begin your campaign.
We recommend you start laying the foundations for your holiday campaigns as early as August to provide you with enough runway to accommodate unforeseen delays. This also gives you enough time to take advantage of any new opportunities that may come up.
Thorough planning begins with researching what products or services your customers are looking to buy during the holidays. You'll also want to understand any relevant trends in their shopping behaviors. Then you can begin thinking about appealing deals and ensure you're equipped with the appropriate tools to optimize your campaigns in real-time.
It's also a good idea to conduct a thorough performance review of your holiday marketing campaigns from last year. This allows you to avoid repeating any mistakes and apply your learnings to this year's planning.
Here are some pointers to think about:
Objectives: What exactly do you want to achieve this holiday season? Who is your target audience? How much budget can you set aside for holiday marketing?
Assets: Which promotion channels do you already have that you can use for your holiday marketing? Do you have the necessary personnel to implement a successful campaign?
Website: Is your website user-friendly? How well does your website perform with regards to load speed, mobile responsiveness, site search, checkout experience, and payment security? If you don't have a suitable website, consider using the Leadpages Website Builder to create one.
Offers: You'll need something compelling to promote in order to attract customers. Coupon codes, gift cards, flash sales, social media contests, and gift bundles are just some of the ideas worth considering. For more ideas on how to appeal to your target audience this holiday season, check out our guide to holiday marketing for small businesses.
2. Focus on building awareness
Increasing sales is the ultimate goal of your holiday marketing campaign. But you should never lose sight of the fact that building awareness is how you'll get there.
You'll need to get creative to generate buzz around your holiday deals. This means using multiple channels in fun and exciting ways to attract the widest possible audience.
Here are a few examples:
Holiday content: Creating interesting, educational, and entertaining content is one of the best ways to draw attention to yourself. This may involve writing holiday-related blog posts, producing videos, recording podcasts, or offering attractive lead magnets such as gift guides.
Themed landing pages: It's a good idea to create dedicated landing pages for your seasonal offers. These can include sales pages, squeeze pages, or lead generation pages. And don't forget to make use of persuasive tactics like countdown timers to boost conversions.
Promote your offers across your website: You don't need to restrict yourself to a single page to promote your seasonal offers on your website. Leadpages lets you easily create pop-ups and alert bars that can appear on any page to make sure none of your website visitors miss out on your seasonal promotions.
Flaunt your offers on social media: If you've already put in the work to grow a decent social media following, use it to build awareness around your holiday offers. Do this by hosting giveaways, creating hashtag campaigns, or partnering with influencers.
3. Optimize for conversions
Building awareness around your holiday offers isn't enough. Once you've captured your customers' attention you need to move them towards a conversion.
Here are some tips to help you facilitate the transition from awareness to purchase:
Make use of urgency and scarcity: During the holiday season, shoppers are busy. They're also acutely aware that the best deals are only available for a limited time. Take advantage of these facts by ramping up the sense of urgency within your promotional material. For example, you can use countdown timers and language like "limited supply," "exclusive," and "while stocks last".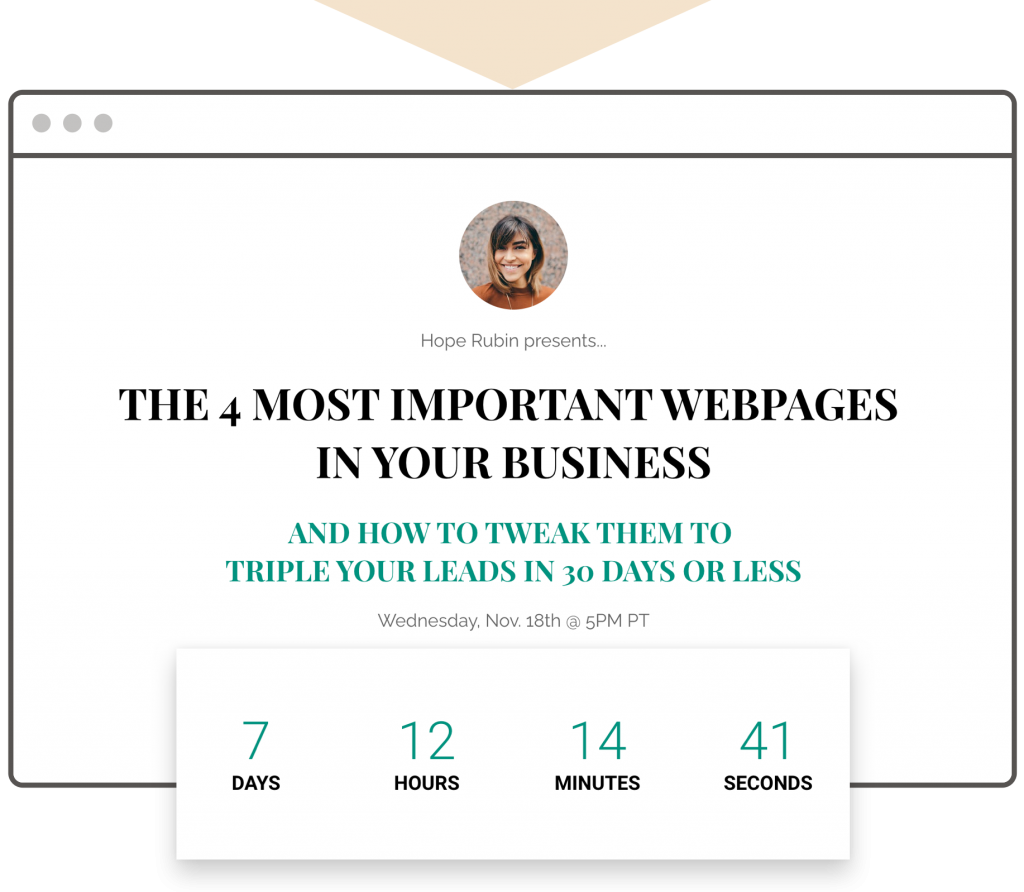 Streamline the checkout experience: Once a customer has decided they want to buy your product or service, it's imperative that you make the buying process as straightforward as possible. Your checkout experience should be friction-free. Consider setting up a one-page checkout or providing a guest checkout option so users don't have to sign up to buy.
Use one-click upsell: One-click upsell is a smart way to encourage shoppers to add items to their basket and increase your average order value. The idea is simple: show customers an additional item they might like and let them buy it with just one extra click.
4. Don't forget about post-holiday marketing
Once the holiday season is over, it's tempting to take your foot off the gas. But this is actually the ideal time to check in on your new and existing customers and strengthen your relationships with them.
To that end, here are some ideas:
Host an exclusive sale: One way to thank your customers for their support during the holiday season is to host an exclusive sale just for them. The best way to promote these offers is to use your email list.
Release a new product: By definition, your customers have already shown they're interested in the kinds of products you sell. Who's to say that they won't find a new product of yours just as appealing?
Express your gratitude: Short of an exclusive offer, the best way to show your customers that you appreciate their business is to simply let them know. Feeling valued is essential for customer loyalty.
Start planning for holiday marketing today!
The holiday season offers a huge opportunity for you to cash in on increased consumer demand and acquire new, long-term customers. But making the most of this opportunity requires you to develop an effective holiday marketing strategy.
As you gear up for the upcoming holiday season, we urge you to keep our 2021 Holiday Marketing Calendar and campaign planning checklist close at hand. This will help you remain strategic with your time and resources.
And if you need the right tools to execute your plan, including a website builder, a landing page builder, pop-ups, and more, try Leadpages free for 14 days.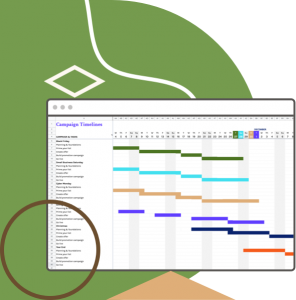 Kickstart your holiday marketing with the 2021 calendar & checklist
Take your holiday promotion from planning to publish, while staying organized, stress-free, and set up for success.