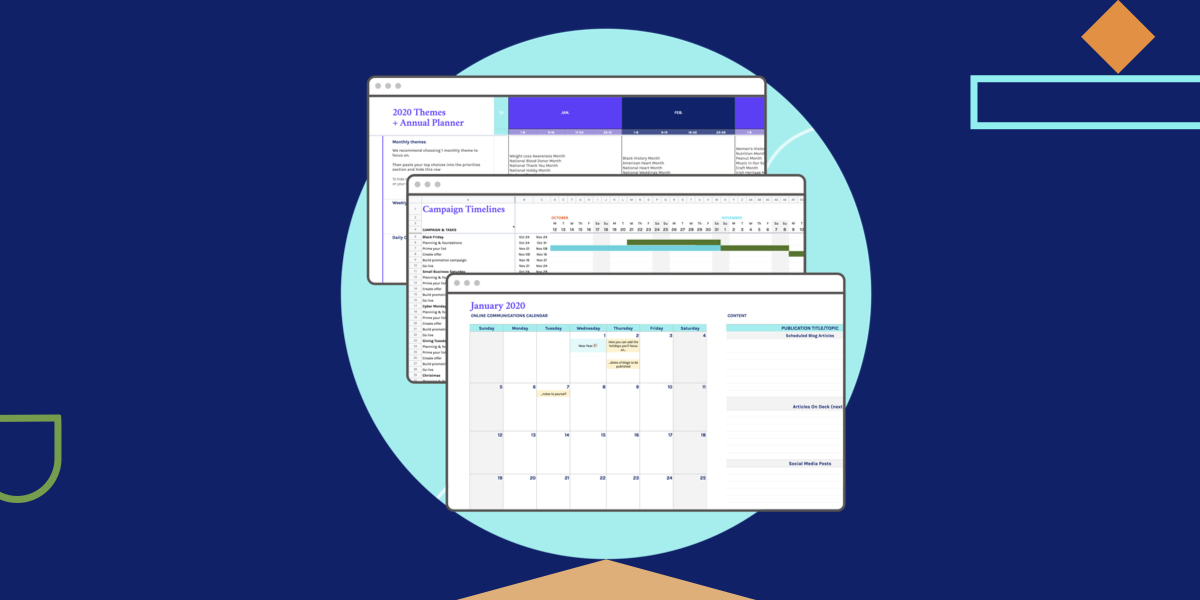 Whether it's blogs and newsletters, or PPC ads and social media posts, planning your marketing activities in advance is a proven way to save your resources and your sanity. Evergreen (always-on) content, seasonal campaigns, and special promotions for holiday marketing take time to produce, publish, and promote.
So while you're likely a master of the last-minute marketing fire drill, this year let's set our sights on a more intentional (less improvisational) approach.
Deal?
Carving out some time to plan for the marketing year ahead will give you the opportunity to set aside the hustle, lift your head above the noise, and assess whether you're on track to reach your goals. If you're not, you'll have the space to change your approach.
In a previous article, we gave you the Ultimate Guide to Marketing Campaign Planning and walked you through the planning, production, promotion, and measurement requirements of successful marketing campaigns.
In this article, we're going to take a wider-angle view and help you produce an annual holiday marketing plan by focusing on the powers of seasonal messaging and holiday marketing.
Editor's Note: The following article on holiday marketing and content calendars was penned by Elise Ingram, Editor at Hirewriters and Leadpages Guest Blogger. Interested in writing for the Leadpages blog? Hit us with your best shot!
"With so many brands and products competing for a slice of the holiday season pie, it's more critical than ever for marketers to reach and engage shoppers in key decision-making moments."

Jane Butler, Managing Director at Google
Because nearly 40% of online sales happen in the last three months of the year, we'll focus on that critical end-of-year period and make sure you're set up to produce a successful campaign well in advance of the hectic holiday season.
The Ultimate 2020 Content Marketing Calendar
Grab a copy of our interactive marketing calendar to easily plan and organize everything from email newsletters and blog articles to multi-channel campaigns.
Great marketing relies on delivering the right message to the right audience at just the right time. So while evergreen content will help you build your audience over time, producing timely content that's trending right now can bring an organic boost that money simply can't buy.
Jump Ahead:
Catching the wave of seasonal marketing
Non-seasonal trends and the out-of-nowhere viral content can be tricky to spot and sometimes impossible to predict. Not to mention that by the time you've mobilized your content production, the wave may have passed you by.
Seasonal content and holiday marketing trends, however, are delightfully predictable—making them easy to anticipate and activate well in advance.
From the small-scale social post to the multi-week campaign, seasonal content and holiday marketing can be uniquely tailored to your business, industry, and interests.
Editorial calendars and seasonality
A thoughtfully created content calendar (or editorial calendar) is the backbone of your brand's story. It enables you to focus only on the highest-value initiatives, capitalize on seasonal trends, and create a consistent cadence of marketing/messaging to nurture your audience throughout their respective customer journeys.
Your marketing calendar should contain both annual and monthly views and should be easy to update. Like the template above? Download our Ultimate 2020 Content Calendar!
Your marketing calendar should:
Reduce your reliance on your marketing muse
No more writer's block or waiting for inspiration to strike.

Improve your publishing cadence (consistent, constant messages making their way to your audience)
Planning according to the season lets you keep a relevant and consistent tone across all your platforms. It also leaves you more room to explore cross-posting.

Reduce the time you spend marketing
Hooray for time management! Seeing what's coming down the production pipeline helps you allocate time and resources accordingly. You'll also avoid 'dropping off the map' by keeping a healthy backlog of brainstormed topics/campaigns.

Take advantage of search trends
Sure, viral content and cultural trends will still ebb and flow and you'll do your best to react. But search trends are surprisingly consistent and easy to anticipate. But knowing what your customers are searching for throughout the year can help you prepare holiday marketing content ahead of time so that even in your quieter seasons, you can provide quality content that stays relevant.

Free up time and focus on adjusting to unexpected trending topics
This may sound contradictory, but when you have a well-scheduled content calendar, it opens up time and headspace for last-minute campaigns. You have your writers and content templates. Everyone knows what they need to do. It should be fairly easy to make room for an impromptu topic, not to mention exciting to switch things up!
Pro tip: Use Google Trends to anticipate when internet browsers are searching for key topics.
What's a marketing 'season'?
These are just a few reasons to incorporate seasonality into your content strategy and holiday marketing. But what's a season? It depends on who you ask!
Hotels quiet down in the winter, from January to March. Ski resorts experience their peak seasons around the same time. Pool sales go up in the summer, but there's not a lot to search for in the winter.
Seasonality can be time-based or event-based. Time-based relates to seasons, like summer, while event-based relates to specific events, dates or popular happenings, like the Super Bowl or Fashion Week.
You know your market best. To help you along, I've provided a list of keywords. This one is tailored to Mommy and Lifestyle blogging as these bloggers are masters at prepping for seasonal topics. A great resource for these niches is the yearly Pinterest Seasonal Insight report:
But you can formulate your own, depending on your specific audience.
January – New Year's Day. New Year's Resolution. Fitness and Health. Weight Loss Awareness Month. Lunar New Year.
February – Valentine's Day. Groundhog Day. Presidents Day. Super Bowl.
March & April – St. Patrick's Day. Women's Day. April Fools. Growing Things. Spring Cleaning. Easter and Spring Holidays.
May – Mother's Day. Cinco de Mayo. Eid al-Fitr. Memorial Day. Spring
June – Father's Day. Summer. Vacation. Swimming. Water Sports
July – Independence Day (US). Get-Togethers. Bastille Day. Barbecue. Wedding season. Eid al-Adha.
August & September – Labor Day. Back to school. Fall. Harvest. Rosh Hashanah. Yom Kippur.
October – Halloween. Spooky. Costumes. Family. Food
November & December – Diwali. Black Friday. Cyber Monday. Thanksgiving. Winter. Christmas. Hanukkah. Kwanza. Family.
You can see how this is an excellent way to spot gaps in your content. By using simple keywords, rather than blog titles, we can adjust keywords and topics to suit popular searches.
March, for example, can easily be filled with springtime topics, like spring cleaning, or spring activities like gardening, pest control, shaking off the winter blues… while November is a great time to start planning for the winter holidays.
If you spend some time in Facebook blogger communities, you will discover that members usually start creating and promoting seasonal topics three months ahead. For a lifestyle blog, seasonal recipes and crafts are types of quickly produced content. Seasonally-related product reviews and how-tos offer more options for this type of holiday marketing content.
Media seasonality
While there are trending topics that are hard to anticipate, you can anticipate some popular events throughout the year. For instance, new seasons of hit-shows kick off in late September. Movie sequels of popular franchises are scheduled way in advance (May and December in particular). Upcoming celebrity weddings, elections, and sports tournaments can also be leveraged in your marketing.
Research what has attracted a lot of attention in the past, and brainstorm for a relevant angle with your brand.
Managing content ideation and creation
With your editorial calendar, keeping yourself on track has never been easier. Using seasonality helps you follow what's popular in search terms, and maximize SEO potential.
But you need some fundamental things in place for a smooth holiday marketing content machine, all year round.

1. Build A Better Team
Creating a communicative team is essential to the success of your business. It's also vital to your content marketing. If you want to improve the blog and ad copy on your site and social media, you'll want to hire a copywriter. It can take some time to find someone who is a good fit for your content. By planning, and being clear on what you want and expect from your writers make it easier to add them to your team. Like your on-site teammates, you want a cohesive relationship with the right freelancer. Learn how your organization, including any freelancers you hire, work best.

2. Set Up Social Media Listening Tools
The best way to understand what your customers are looking for is to communicate with them. This means using the tools at your disposal to analyze everything from your social media activities, to keyword searches according to Google Analytics. You can set for periods throughout the year, or the month, as well as track and overview of popularity from previous months and even years, to look for trends in your keywords and headers.

3. Schedule Time to Research Industry and Brainstorm Ideas
If you want to stay current to the popular trends in your industry, you need to prioritize industry research. Make sure your analytics are aimed at following not just your client's and customer's needs, but your industry. That means you stay ahead of your readers, and can anticipate their needs in more ways than one.

4. Commit (in advance) to running a holiday promotion or holiday advertising campaign
When you research for seasonal topics, you might get overwhelmed by all the possible content bandwagons to jump on. You might end up wanting to cover everything under the sun, and spread your time and resources thin.
Think about your blog. Who are you, and who do you want to be for your readers?
It's best to choose one or two specialties, with two or three sub-specialties. For example, say you want to be part of the Mommy Bloggers community. Like we've seen, there are topics all through the calendar year. Consider your resources, and the audience you're targeting. Then, choose two or three seasonal campaigns you could run. Focus on a few big campaigns that you can give your full attention to, and not only will you be able to maximize profits, but you'll develop a reputation for quality and expertise.

This is the time you need to edit, especially when you've never done this before. Pick the topics that you can seamlessly align with your brand message. Content that can be quickly created without too much effort.

Once you've limited yourself to a couple of hot topics, structure the entire content process. From content brief to scheduling, prep it all ready-to-go. Create buffers for any production problems and reserve resources for unexpected trends you might want to hit.
5. Communicate
When you're designing a content calendar, the important thing is to keep it simple. Make it easily shareable, easy to update, and easy for everyone on the team to keep up with any changes, and communicate more easily.
Remember: your marketing content calendar is a tool, not a work of art. Keep it as simple as possible, communicate it to the rest of the team, and update it as much as necessary. Changing plans during the year and adjusting your focus is par for the course. It's often evidence that you're being agile and adjusting to changing conditions and new information. Don't be afraid to change things.
In fact, throughout the year you should analyze the effects of your content marketing. Re-calibrate and adjust your calendar when necessary.
With this mindset, you are on a steady path to have your holiday marketing content work for you in the best way possible.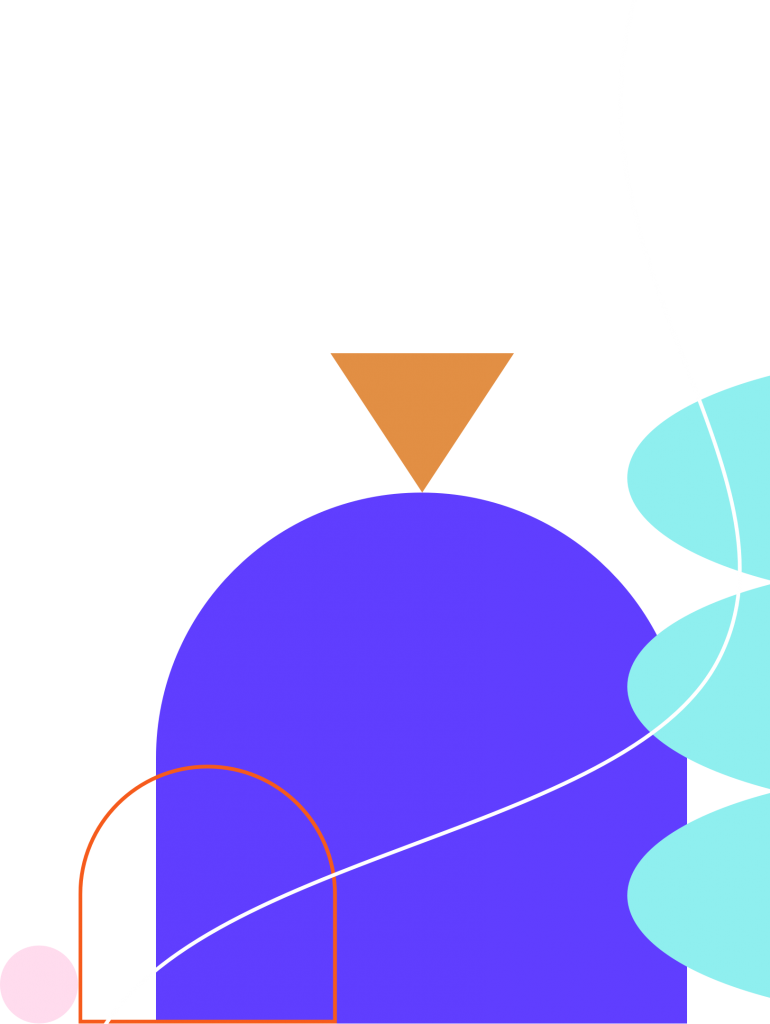 Ready to create your seasonal & holiday marketing calendar?
Content ideation is vital to the success of your content marketing plan. Streamlining your workflow with seasonality can help you fill in content gaps in your blog or social media content. Using your analytics and taking time to research both your industry and your readership can help you further improve the content you are putting out. This maximizes it's SEO potential (which means more traffic for you) while keeping your content relevant and readable.
About the Author
Elise Ingram
Editor at Hirewriters
Above anything else, Elise loves playing with words as Editor at Hirewriters. She spends her working hours guiding writers to run a successful freelance business. In her spare time, she dabbles in Warhammer and SUPing. When no one is looking, she bakes a mean tarte Tatin and stuffs her face with soup-filled dumplings.