How long does it take you to write a blog article?
How about a lead magnet?
What about some hot-shot content for your email newsletter?
And how much time do you estimate you spend promoting that content across the web and ensuring it gets into the hands of your intended audience?
If you're crafting digital content for your business, you know the importance of seeing a return on your investment. Assuming you've created unique, high-quality content (and we're confident you have), then your ROI is dependent on that content reaching your audience and resonating with them. A top-notch article that nobody ever reads…well, that's not going to get you very far.
Thankfully, you've got nothing but a wealth of channels to choose from: email marketing, PPC advertising, affiliate marketing, social media, and dozens more.
The trick is finding 1) the time to promote and distribute your content and 2) the channels best suited to reach your target audience.
The right #contentmarketing recipe for scrappy small businesses? One part creation to 4 parts promotion & distribution.
Click To Tweet
Don't typically promote or distribute your content?
You're not alone. Most marketers fall into the temptation of quickly publishing one piece of content and picking up the next one without giving it a second thought. But high-production doesn't mean high-impact—in fact, it's a great recipe to zap your resources and reduce your ROI. Instead of 'cranking out the content,' the challenge is to focus only on the highest-value pieces and putting in the time and effort to amplify their reach.
The following article explores five (frequently) overlooked channels where you can post, promote, and amplify your branded content. Most of the channels mentioned are suitable for any business, whether your content is meant for a B2B or a B2C audience.
Editor's Note: The following article was penned by Anastasia Sviridenko, a Content Marketer and Leadpages Guest Blogger. Interested in writing for the Leadpages blog? Hit us with your best shot!
1 – LinkedIn: The hidden channels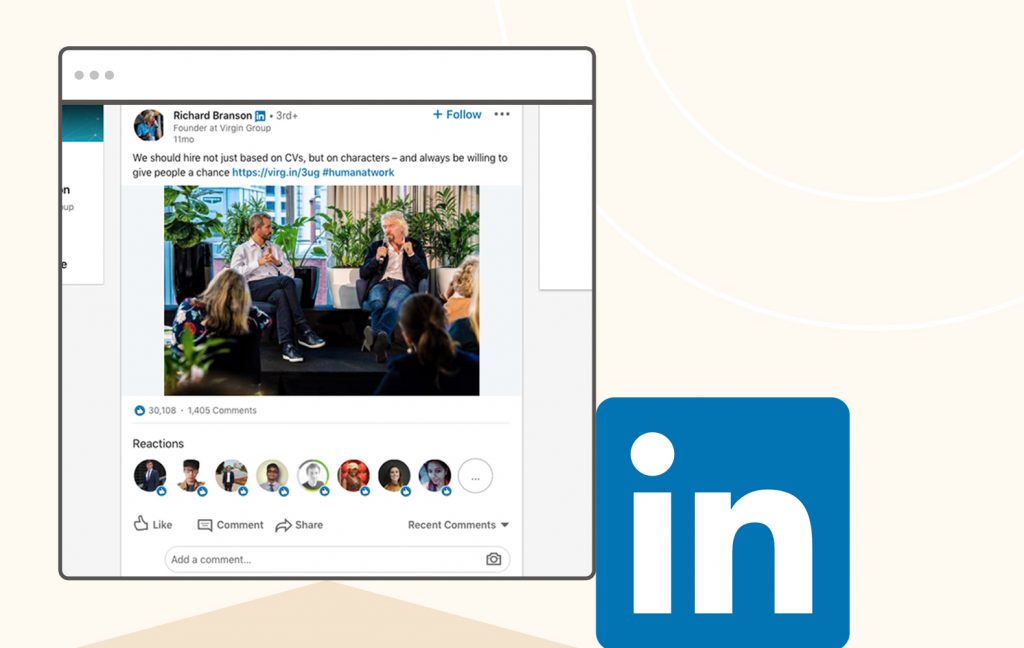 LinkedIn Influencers
With LinkedIn, as with any other social network, a highly effective way to promote your content is by 'partnering' (even informally) with influencers.
Did you know?
LinkedIn even has an invite-only influencer program that receives an average of 30k views per post.

LinkedIn Influencers are selected by invitation only and comprise a global collective of 500+ of the world's foremost thinkers, leaders, and innovators. As leaders in their industries and geographies, they discuss newsy and trending topics such as the future of higher education, the workplace culture at Amazon, the plunge in oil prices, and the missteps of policymakers.
(Source: LinkedIn)
Unfortunately, the official LinkedIn influencer program is likely out of reach for most small business brands—as it includes big-name public figures such as Richard Branson, Bill Gates, and Arianna Huffington. But that's not to say that even the smallest businesses can't build meaningful relationship with influential people active on the platform.
In fact, you'd be wise to borrow a page from LinkedIn's own influencer marketing strategy: with a mission to create 'more informed professionals and spark thoughtful conversations.'
That, after all, is the essence of thought leadership and organic amplification: provide value and spark conversation.
If you can connect with, collaborate with, or become an influencer yourself, your content could quickly spread. This will lead to valuable new leads that help your business grow and expand its reach.
Connect with Influencers
Influencer marketing—at its best (and most effective)—is built upon an honest, mutually-beneficial relationship.
Here's how to get started:
Begin by defining your niche. What value do you offer? What do you do differently than the others?
Then do a quick keyword search to find influencers.
Engage with influencers and groups.
Send them a tailored message to establish a connection.
Find ways to deliver value to the influencer (like and share their posts, offer additional resources, provide networking opportunities, etc.).
Play the long-game: don't ask for an engagement or collaboration right out of the gate. Interact with the influencer online regularly and frequently over time.
Collaborate on content
After you have created a relationship with an influencer, ask them to collaborate with you on a piece.
Here's how to get started:
Be complimentary—influencers are people too. Many of them, with a unique purpose or mission for being online in the first place. Honor and acknowledge them by sharing how you discovered their profile and why you were compelled to reach out.
Give, before you get. Rather than asking for something from them, why not offer something to them first? (Hint: you're much likelier to get a 'yes' with this approach! Perhaps you could feature them in an ebook or quote them in an article. Discover what it is they value and find a way to give value before you ask for anything in return.
Start a conversation. In most (unsuccessful) cases, brands will simply pitch a few ideas to the influencers and wait for a response. Far more effective would be to set up a call or strike a conversation and collaborate on ways that you can work together (and enjoy the process).
Create a piece of content together and establish a good back-and-forth of ideas and feedback.
Share it with your audiences and ask them to do the same.
Become an influencer yourself
Admittedly, this is a challenging task to undertake, but one that will serve your brand and your business extremely well in the longterm.
Here's how to get started:
Optimize your LinkedIn profile. Make sure every nuance of your profile is complete and done well.
Gain over 500 followers and network and engage with them.
Write quality content that benefits your niche and your followers.
LinkedIn Paid Advertisements
Unique from other social media platforms, LinkedIn allows you to target audiences based on their professional profile, skills, interests, demographics, and participation in LinkedIn groups.
By using sponsored content, Aspect was able to increase their overall brand engagement by 322%. More importantly, their referral traffic increased by 290% of their educational content on LinkedIn to their main blogs.
Strategically sponsoring pieces or posting LinkedIn ads that provide good value, education or advice to audiences can help raise your traffic and attract new audiences to connect with your business.
Pro Tip:
Advertising on LinkedIn typically comes at a greater cost than some of the other prominent social media platforms. That's why we recommend testing out your ad content as organic posts or Facebook Ads before investing in LinkedIn advertising. Only use your highest-performing content (above average click-through-rates, CTRs) on this channel so you can ensure you're getting the biggest possible return on every dollar you spend.
LinkedIn Community Groups
LinkedIn Groups are another way to share important and educational content. Groups are one of the core features of LinkedIn, as a place where like-minded professionals can gather and discuss industry-relevant topics. They are a breeding ground for thought-leadership.
Through a combination of sponsored updates, sub-groups, email newsletters and other tactics, the AICPA (American Institute of CPAs) was able to grow their group by 40% and their association by nearly 7%. This has become a valuable source of traffic to the AICPA's website.
While the AICPA was able to create their own LinkedIn micro-community to improve membership, participating in existing groups is also an important tactic. Being actively involved in these industry discussions will help raise your business' reputation. You may even be able to attract new customers through LinkedIn groups by sharing solutions to common (or not so common) problems facing members.
Here's how to get started:
Search for groups that fit in your niche, and then join those groups.
Spend some time looking at the content that is published by the members of the group and try to see what topics members find beneficial.
Engage with the community and participate in the ongoing conversation.
Once you uncover content gaps in the conversation, post your own content that you feel the group would find beneficial and share.
2 – Slack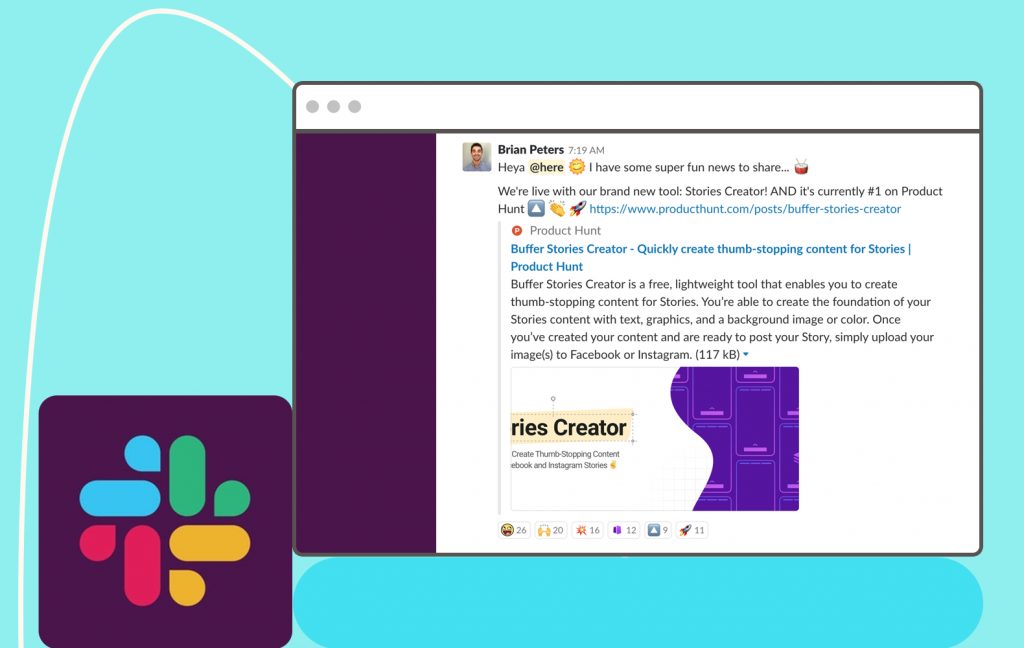 Haven't heard of Slack?
Slack is a one-on-one and group messaging app that is quickly becoming one of the most used channels in the business world—as well as an excellent vehicle for distributing B2B content.
One of Slack's key benefits, compared to other community-building platforms, is how easy they make it to keep track of essential metrics and view analytics. Not only can "founders" of a given channel view these metrics, but members can, too. This makes it easy to find the best place to share your content or a good way to scope out the "competition."
Take a look at how Buffer, a social media management platform, is using Slack communities as a marketing channel. The Buffer team began using Slack as a marketing tool by creating channels for prospective businesses to share ideas and collaborate. The company experienced so much success that it has since produced over 20 channels and over 4000 users that share ideas quite on a few different topics: #watercooler, #buffer-products, #buffer-events, #announcements, #community-feedback, #our-work, #topic-social media.
But Slack isn't just for businesses at scale, it's also for small businesses and communities.
Creating a community where customers can connect and share ideas about how to use your products can really fuel a great customer experience. These conversations may lead to community-driven content or simply provide you with ideas on future guides and how-tos. Slack can also be a great channel for receiving customer feedback and suggestions!
Here's how to get started:
Set up a Slack community. Give it a name that mirrors your business and niche.
Create a custom URL that is easy to remember.
Use your mail list to invite people to join your channel.
Begin engaging with your community — ask for feedback and share advice.
Once you've established a connection with the people in your community, you can try to slide in some new product offers.
3 – Facebook Chatbots
Facebook Messenger has far better open and click rates than those of an average email. According to a recent HubSpot experiment, 80% of content sent through this channel was opened, and 13% of users clicked through.
That's more than triple the interaction that a nearly identical email campaign produced.
Sephora, a global cosmetics company, is no stranger to the benefits of Chatbots in a B2C setting. The company created a chatbot to act as an assistant for customers shopping for make-up. When customers clicked on a Sephora ad, the chatbot led them through setting up an in-store appointment which increased the company's booking rate by 11%.
Sephora also uses their chatbot to answer consumer questions by providing links to relevant content. If a user asks specifically about mascara, the Sephora bot instantly sends articles and guides related to those makeup products.
Andrew Warner teaches an excellent strategy for small business owners to use chatbots at his Bot Academy. He teaches them to use pop-ups to drive people to Messenger. He tells his students to have two pop-ups come up. The first asks for an email address and the second one sends the user to a chatbot. When they enter the chatbot, they are automatically subscribed to your chat list. This gives your business a channel to promote new content. And, studies show that this channel has an 80% open rate and a 50% click-through rate.
After your subscriber list has grown, you can begin to send messages through Facebook chats to promote your content.
The automation that chatbots provide is really valuable for smaller businesses. With limited resources, it's impossible to have dedicated customer service channels that remain open after store hours without the help of a chatbot.
Here's how to get started:
Build a Facebook chatbot using a platform like Chatfuel or Botsify.
Create a welcome message and a default answer.
Go through the platform's instructions on how to create an algorithm so that the chatbot sends specific pieces of content after the user has input specific keywords.
4 – Text Messaging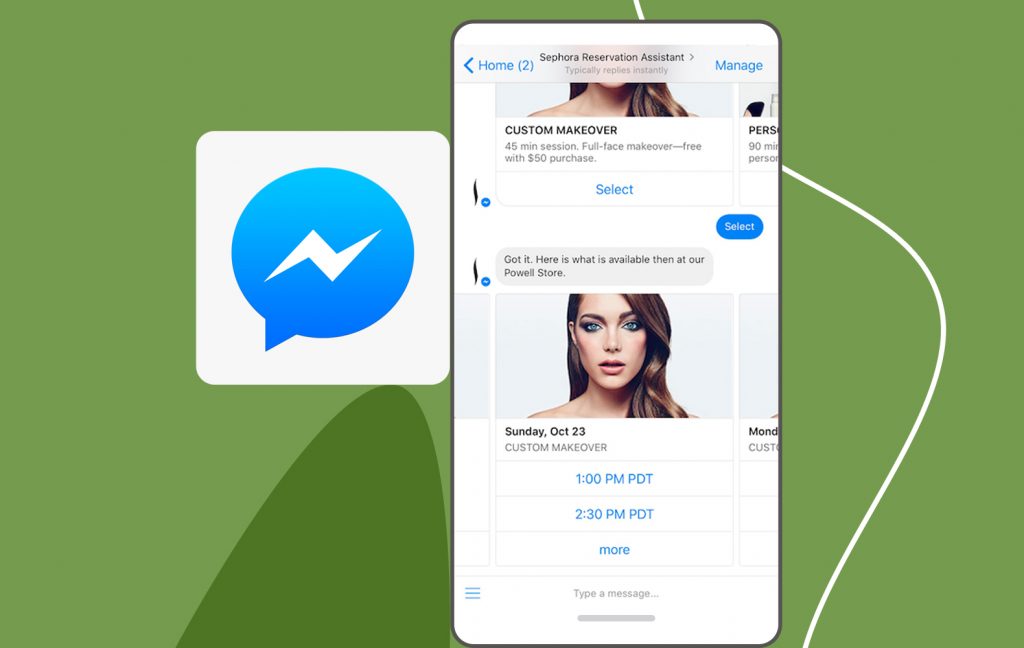 Delivering text notifications of new content to your audience is an easy way to get eyeballs on each piece of material, compared to email or social media distribution. In numbers, more than 4 out of 5 text messages are read within five minutes of receipt. Only 1 in 4 emails are ever read.
Though social media numbers are closer to those of texts, it's less likely to get as much immediate interaction. This makes text messaging an even better channel for time-sensitive content or offers.
If your company has content going out on multiple channels, it may be confusing for people to follow. For example, Behind the Noise, a music and business education program located in the UK wanted to ensure that all of its students were receiving the content it was posting about workshops and events. And, despite using social media, websites, and email, the company felt it could share information more effectively. So, it adopted a texting solution that allowed it to organize lists of students and send scheduled texts.
Over the course of the challenge, the company found it to be incredibly effective in streamlining all the information it was sharing on multiple channels into text messages. And, SMS messages are now their number one way of dispersing this information.
Here's how to get started:
Choose a text messaging service that you feel comfortable using.
Build contact lists.
Plan content for each list.
Schedule and send messages.
5 – Community Websites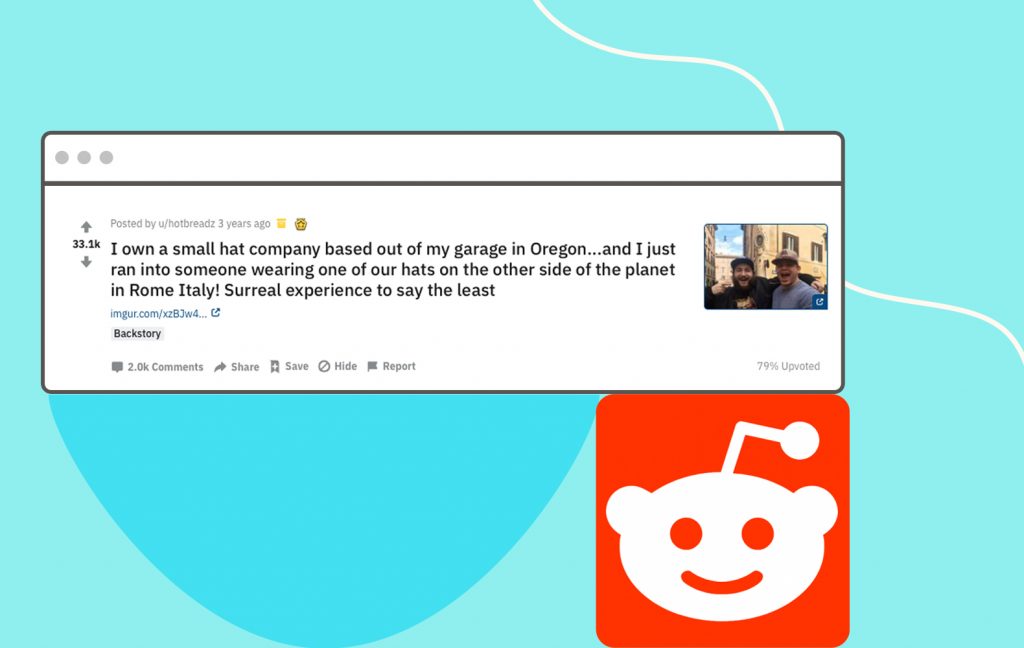 Medium, Quora, and Reddit are three examples of thriving websites built around communities both large and small. For example, Reddit generates more desktop traffic than Facebook. Though it may be difficult to get to the front page in a "major" subreddit, more niche subjects may only have a few thousand out of Reddit's 330M users subscribed to them. In these smaller, highly-focused subreddits it's much easier to make "front-page news." Further, 42% of Reddit users are heavy online spenders and will use Reddit to find deals, offers, and useful content for and about brands they intend to spend money on.
Reddit is a great platform to work with if you want to grow your audience and increase engagement. Using a single piece of content, and framing it to attract the attention of the average Redditor, Jimmy Findlay of Findley Hats managed to generate an extra $28,000 in just a few days.
Here's how to get started:
Create an account.
Create a few message boards related to your niche.
Subscribe to some boards that you think will benefit you.
Post on boards you've subscribed to.
Publish on your own boards.
Finding Top-Notch Content to Promote
Now that you have 5 new channels to help promote and distribute your content, the question becomes: what will you say?
What content and messages will you use to make an impact in your chosen community? How will you produce the content you need?
Let's explore a few content marketing tactics that efficient entrepreneurs can rely on.
Renovating Existing Content
As a marketer, it's likely that you see content as something that will increase both leads and engagement and you would be far from alone. If you've happened to create a unique piece of material, it's very likely that this content asset could be repurposed. Repurposing content means publishing the same information in different formats.
For example, creating interactive graphics or publishing an extensive report are two things that would be easy to make into smaller articles or news items that could then be used to promote that content. Not only is this better for your overall SEO efforts, but ensures that your content can be shared across more platforms. By turning a how-to article into a video, you suddenly have content that can be shared on YouTube, Vimeo and other video-focused networks.
Adapting your pieces for different formats and channels can drastically increase the reach of that content asset. And, because you already have the majority of the information and research already done, it is a fairly low-effort tactic.
Infographics are a great example of this. Adding colorful infographics to your content not only make people 80% more willing to read it. They're also 3x more likely to share that content on social media, compared to any other format of content. This can give new life to just about anything without reinventing the wheel.
Here's how to get started with a 3rd party:
Set up an Upwork account.
Post a job to find a designer, a video producer or another professional to create your piece of content.
Write detailed instructions so that the final piece meets all your requirements.
If you'd like to create content on your own, there are some free platforms:
You can use Canva for infographics and Biteable for videos.
Create an account and follow the instructions to create your content.
Getting Started With Content Syndication
Similar to repurposing content in different formats, you can also give your pieces a new lease on life by having third-party websites republish them. Content syndication has existed for decades and is a powerful strategy for expanding the reach of your pieces by allowing another website to publish your content to their large audience.
If you're considering content syndication, the first step is to find relevant, high-profile websites to offer your content to. The ideal partner will have the readership that is aligned to your target audience.
Once you've found a good match, you need to prepare your content for syndication by including a call to action or links back to your website's pages. The third-party site may have guidelines too, which will need to be adhered to before they are willing to post your content.
Medium, LinkedIn Pulse are two of the most popular content publications for syndication. Depending on your industry, there may be smaller, niche publications that will be a great channel for reaching your target audiences.
In one study of content syndication, SearchEngineJournal was able to improve their site's page views by 34% over the course of a single month by using LinkedIn and Medium to re-publish content.
Here's how to get started:
Be careful to make sure you are syndicating your content and not just publishing it. Republishing could result in a significant loss in traffic because Google frowns on republishing on more than one page.
Create an account.
Either upload or share the link to a story you wish to syndicate.
Medium will format it accordingly.
Optimize your profile.
Add a statement saying, "This post was originally published…"
Share your post
Expert tip:
Some SEOs recommend only syndicating a small part of your post and then sending visitors to its original place of publication. It expands content and pushes people up the chain in hopes that they become loyal clients.
Final thoughts
Content distribution doesn't have to be something you do alone. In addition to getting help from the marketing, sales, and customer service departments of your business, it's possible to reach out to your extended social network for help. Remember, despite email's big numbers, there are many other channels.
Don't limit yourself when it comes to marketing. Experiment with different channels. The simple truth is the game is continually changing, and the more experience you have with what's coming down the pipe, the better off you will be when the next big thing explodes.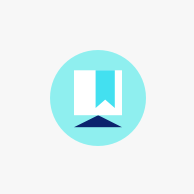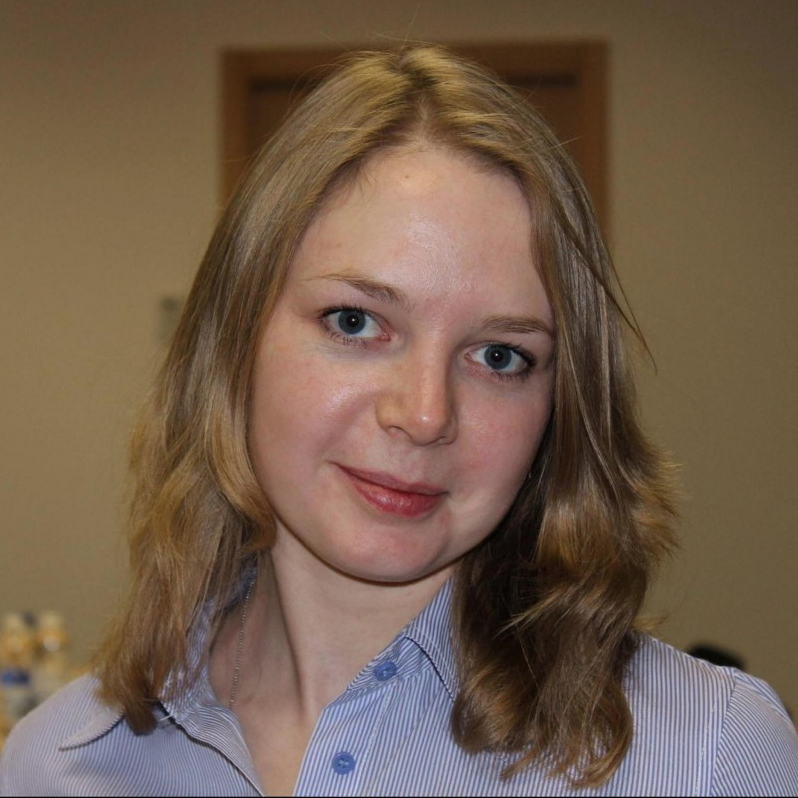 About the Author
Anastasia Sviridenko
Content Marketer
Anastasia Sviridenko is a content marketer at a mass texting service, TextMagic. She's always on the lookout for new exciting content ideas, and when she's not working, you can find her wandering about the nearest bookstore.