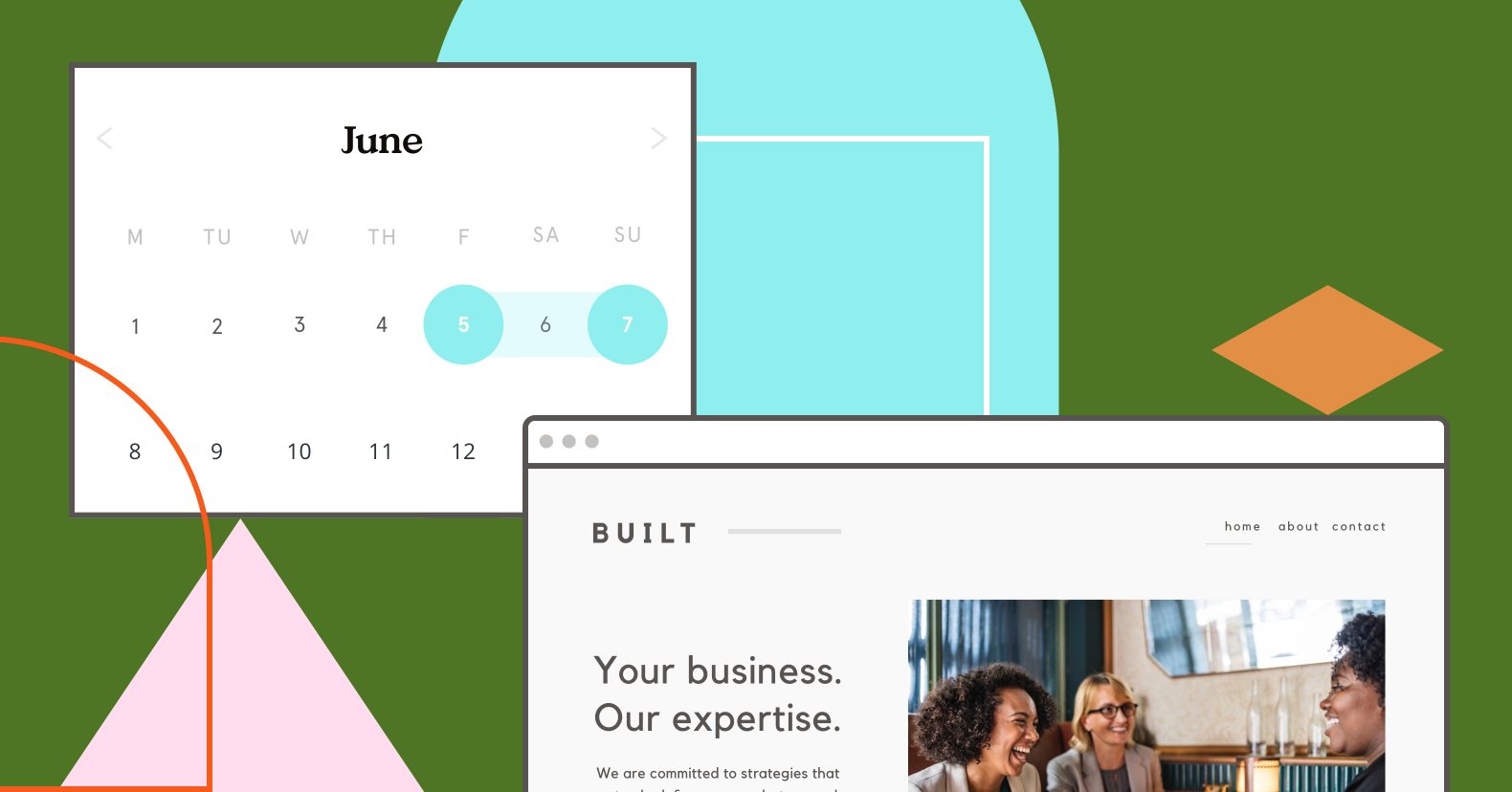 Ugh—you know you need to create a website, but who has the time for that? Or the budget to hire a professional team? And the patience to deal with the back-and-forth? You're smart, scrappy, and successful—and utterly capable of creating it yourself. This is why we've created a 3-day (Friday-Sunday) step-by-step guide to get your website done in a single weekend.
One weekend?! Absolutely. In fact, many Leadpages customers finish in just a few hours.
Here's the goal:
By the end of this weekend, you will have a fully functional, gorgeous, lead-generating, profit-producing website for your business. You'll have a copy-proofed, user-tested site that boosts your online visibility, represents your brand, and is perfectly prepped to collect leads and sales.
Here's how we get there:
This timeline has been crafted and tested to take you from stage one (I need a site) to sharing your published website with confidence. Carve out some time, limit your distractions, join our exclusive Facebook group (so we can cheer you on & provide feedback!), and take the plunge.
By this time next week, you'll look back on this moment right now, remembering that time before you were a website pro.
So what are we waiting for? Let's start building!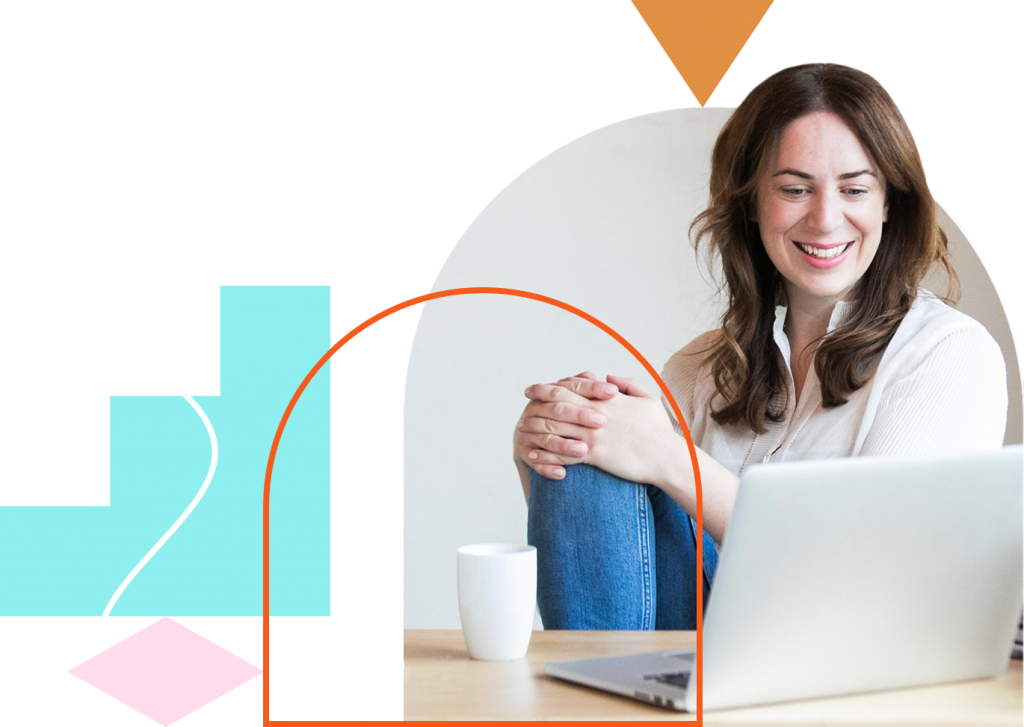 Ready to get online?
This step-by-step construction plan will take your website from plan to publish in a single weekend.
Wait one second: why do I need a website? Isn't my ______ enough?
Our answer: Maybe. But probably not.
Sure, you can get pretty far just by owning a Facebook Business Page or posting articles on LinkedIn. Depending on your business and goals, that may be enough. We're certainly not here to over-complicate your life. But we are committed to helping you grow and avoid common pitfalls that might get in your way.
Like, pitfall number one: confusing a social network with secure business growth.
Social networks change: they modify their policies, limit your access to your audience, and are quickly replaced by new, trendier toys.
Think about it: Facebook is the new MySpace. And how do you email your Facebook page followers? You can't.
Build a big audience, nurture your community, but don't rely on social networks too much. You're better off getting traffic back to a website you own, where you can track their behaviors, capture their contact info, pixel them for re-marketing, and not be at the whims of tech trends.
A professional website sets you apart from the crowd, engages visitors, and converts leads. As shared by G2, 92% of business owners believe having a website is the most effective digital strategy (Iron Paper), and 83% see it as a competitive advantage – regardless of their industry or line of work (GoDaddy).
An operational website is the best way to boost your business visibility, create a reliable brand, capture leads, and push online sales. Whether your business is a physical storefront looking for improved marketing, an e-commerce store on a third-party platform, a consultant or coach growing your client roster, or any other kind of business, a website is simply a must-have.
There are three main purposes of your website:
Engage: A website creates a strong online presence that is necessary to market and attract new visitors, especially in our digital world.
Educate: Your website tells people who you are, what you do, and why you do it. This education is one of your greatest competitive advantages.
Convert: A lead-generating website transforms site visitors into leads and closes the sale to turn leads into customers.
Most importantly, your website is yours to have and hold indefinitely. Unlike social media sites or third-party platforms, you own the rights to your website. Your site can't be taken away from you. This kind of control ensures you maintain a stable brand presence regardless of what the rest of the world wide web is doing. It also helps you capture and retain your own leads and customers without worrying about a third-party trying to nab them from you.
A website opens up your business to the world.
So let's start creating a website this weekend. Are you ready? In the rest of this guide, we're going to take you through creating a website strategy, customizing your template with content and design, publishing, and even testing. By Sunday evening, your website will be up and running! So let's buckle down and get going.
Friday Evening: Strategy + Hosting
Create a website strategy.
Before you dive into making your website, you'll want to come up with a game plan. What is your primary motivation for creating a website? What do you want your website to do for your business?
Consider the following aspects when strategizing:
Objective: What does your website need to accomplish? Rank your key business goals in order of importance, so your website is designed in that direction. For example, if you want to push sales, you'd likely focus more on product pages and on-site advertising. If you're looking to generate leads and encourage interest, you may focus more on promoting an email newsletter or lead magnet.
Audience: Who is your website targeting? Will you address customers, employees, and/or partners? How can you target your audience in a way that will reach your primary objectives?
Functionality: What does your website need to do in order to reach your goals? Do you want to show a welcome video to engage prospects, or present a product tutorial to encourage conversion? Do you need the ability for customers to schedule appointments or send your customer service team a message?
Content: What sorts of copy, images, and video do you need to offer to reach your main goals? What do you want or need to share in order to engage and convert your audience?
Conversion: What are the primary points of conversion?
This last point is especially critical, so we're going to emphasize it. Focus on points of conversion. Let's say for example the main objective of your website is to generate leads and establish contact with a potential coaching client. Your primary CTA (call to action) might be "Schedule a free consultation." You may also have a secondary CTA to download a free checklist, which casts a wider net for lead generation if someone isn't yet ready to schedule a consult with you.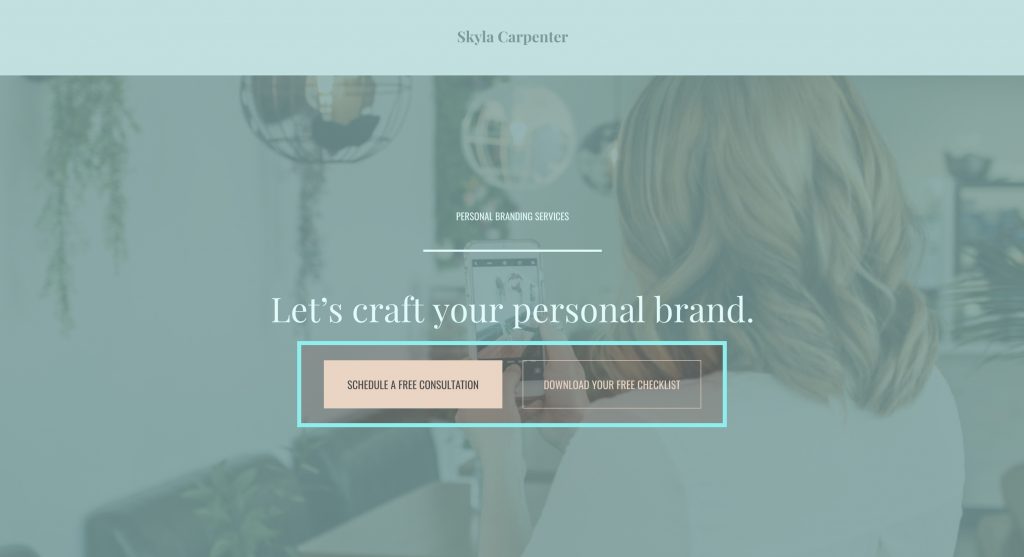 Conversion points are critical because they turn your static website into a money-maker. We'll later talk about CTAs and conversion points, so don't skimp out on this part of your strategy.
Choose your web hosting service.
Good news! You can build a beautiful, high-converting website with Leadpages. Give it a go with a Leadpages free trial. Free web hosting is included as part of your membership. Your site is automatically available to the world wide web, so you don't have to add any extra steps in the process.
With Leadpages, you'll get a domain like this: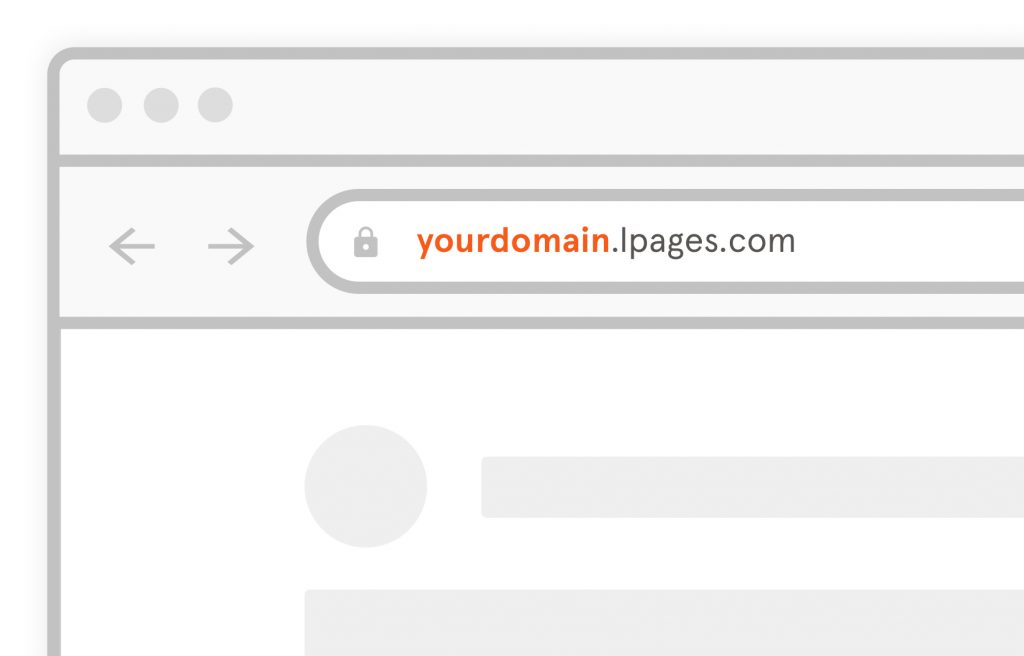 Select and purchase a domain.
Your domain name is going to become your "calling card" moving forward. This is the phrase that comes before the first slash of a URL. For example, our domain name is "leadpages.com." Any pages that are part of our website begin with this domain name, followed by the /slug. Example: Our blog page is https://www.leadpages.com/blog/.
You want your domain to be easy to type, easy to remember, and relevant to your business. Often, you'll want your website to be the same as your business name. If that domain name is already taken or your business name is too long, you can play around with the domain. Check out free domain name generators like NameMesh or Shopify's domain generator to get some ideas.
Tip: We don't recommend naming your URL after a bestselling product. Your domain should represent your entire business and the potential growth or change of your business, regardless of your current product line.
Learn how to connect your domain within Leadpages here.
Day one is complete! Time to go to sleep with vivid dreams of a new site dancing in your head.
Saturday Morning: Site Map + Visual Brand
We think Saturday mornings are the best part of the weekend. You have two full days of weekend-ness ahead of you, filled with promise and excitement. So let's have a little fun this Saturday morning by designing the visual aspect of your brand and website!
Don't worry. Even if you're not artistically-inclined, this is going to be a lot of fun. With Leadpage's pre-made templates and easy builder tools, it's super simple to create and design your website.
Define a content map.
A content map is a visual representation of the pages you'll have on your site. This will help you see what your site will look like and the content and resources you'll need to collect for each page.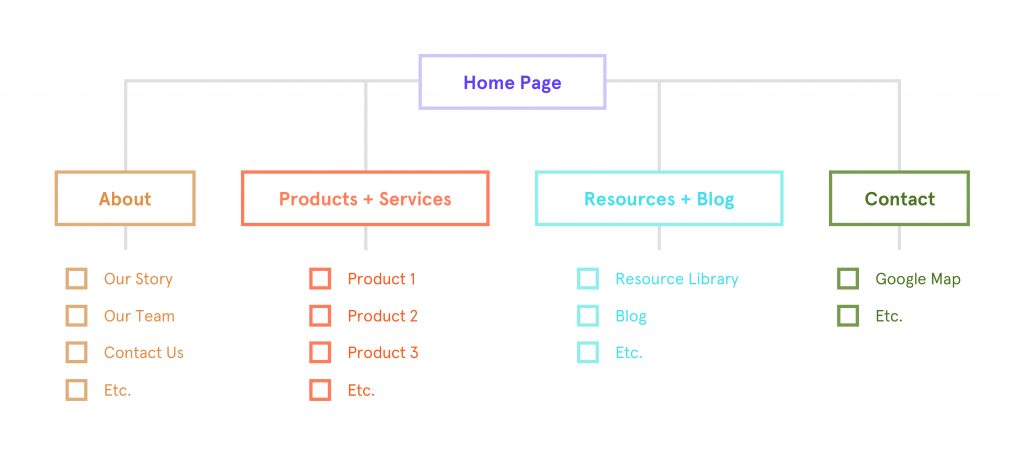 We recommend a visual tiered chart. You'll put the Home page at the top, linking out to the other core pages underneath it. These core pages often include:
About
Products/services
Resources/blog
Contact
From there, you'll want to consider if you'll have any secondary pages that stem out. For example, your About page may link to an additional Team page that shares info about your employees.
Once you have the pages and links laid out, you'll want to define the purpose and function of that page.
What is the primary message of this page?
What are the supporting details that get the point across?
What multimedia (images, video, copy) do I need to achieve this?
Is there a CTA on this page?
What functionality is on this page? (For example, a Contact page would need a contact form.)
Consider your primary and secondary pages carefully, as this is very important for user experience (check out these 51 UX statistics to discover just how critical user experience is for your website).
You don't need to reinvent the wheel. Leadpages templates are already designed and populated with sample site maps and content. Your template already has a number of core pages, and you can add-on predesigned pages as you wish.
Design your visual brand.
Your visual brand is going to determine how customers perceive your business. Branding is how you attract your target audience, boost visibility and recognition, and engender a loyal following.
For example, you know Coca Cola is red and white with their well-known cursive font. Apple is known for its clean, crisp aesthetic to denote innovation and forward-thinking progress.
You'll want to define your:
Business name
Mission
Logo
Tone of voice
Color palette
General design style
Check out this article to learn more about branding: 7 Must-Do Steps To Building A Brand Identity That Stands Out. You can also watch this awesome video about brand colors, brought to you by Dan from Leadpages!
Once you've defined your brand, simply choose a Leadpages template and customize it. You can set your page styles, select your brand colors, and organize elements on the page. By the time you finish your Saturday morning coffee, you'll have an entire branded website at your fingertips!
Saturday Afternoon: Content + Copy
Now that you have the backbone of your site laid out, it's time to input the content and copy. Leadpages offers sample content so you can gain inspiration and see where to put content for the best "flow" of your site. Best yet, you can write and edit right within the Leadpages builder! It really is that easy.
Focus on SEO.
Before you start writing your content, we recommend performing keyword research. Search engines look at keywords and phrases in your copy to understand what your site is about. Targeting keywords that your audience frequently searches can help you gain visibility and attract the right kind of site visitors.
SEO can be a little complicated. When you're first creating your website, though, you don't have to worry too much about this. Just start with the basics and you can focus on SEO later. The basics:
Find relevant keywords using Google Adwords or one of these 9 keyword research tools.
Choose one keyword per page on your website. Use the keyword two to three times on the page.
Use synonym keywords or secondary phrases to further contextualize the page.
Include the keyword in the meta-description of your page.
Write at least 300 words on each page.
Link your pages to one another. An internal linking map helps Google understand the flow and context of your website.
Write your copy.
You have an "empty" website with sample content preloaded for you. It's time for you to start filling it up with information about your business, written in your brand voice.
Your copy should answer the following questions:
Who are we?
What do we do? What products/services do we offer?
What makes us different from the competition?
Don't get caught up here. It doesn't have to be perfect right now. It won't be perfect until you start to get feedback from customers about what information they need or want on your site. So, for the time being, focus on promoting your business authentically and honestly. You can always go in and change it later.
You'll definitely want to read this to create the perfect website content: Planning to DIY your Website? Use this 8-step Website Content Plan.
Gather testimonials.
One of the most convincing parts of your website will be the testimonials and reviews. This kind of social validation is critical to attracting, engaging, and converting a skeptical audience. Testimonials can include customer photos and quotes, video testimonials, or even social media reviews.
However you present them, you want to make sure you're displaying customer recommendations and reviews front and center on your website. This sort of social proof is critical to your website's success. If you don't have testimonials today, this should go on your urgent to-do list for later.
Saturday Evening: Visuals
Written content is in. Now it's time for the visuals. Images are a great way to supplement your words and make your brand come to life.
Add images.
The Leadpages templates offer placeholder images, but you'll want to input your own to make your website really stand out. Professional, high-quality images or video content create a window into your brand that instantly put you at a competitive advantage. Types of visuals to include:
What if you're a lifestyle coach and you don't have physical products? Create a mockup of the cover of your free downloadable guide to include on your site. Put a picture of you (the coach) doing something you love. Show success pictures of clients you've helped. Images are a great place to get personal while keeping it professional.
If you don't have quality images of your business, products, or team yet, you can use stock photos. We recommend Unsplash to find unique images that add a more authentic aesthetic without that "fake" stock photo feel.
Tip: Create infographics that are related to your industry or business. Find some statistics, put them in a graphic, and add your logo. This brings credibility to your site while creating a highly shareable piece of content. Learn about why infographics are so powerful with Hubspot.
You did a lot of work today, and a lot of the heavy lifting is over. Celebrate your hard work and get a good night's sleep!
Sunday Morning: Action Steps
You've made a gorgeous static website, but now it's time to transform your website into a conversion machine. But don't worry, it'll be as "easy as Sunday morning."
Input conversion points and CTAs.
The call to action is what pulls people to the next part of your marketing funnel. It transforms site visitors into leads, leads into customers, and customers into loyal followers.
On Friday, you defined your primary and secondary points of conversion based on your site objective. For example, it might be to schedule a free consultation or encourage a download of your free guide.
Turn your primary conversion point into a call to action. If, you want the visitor to schedule a free consult, your CTA might be: "Book my free consult." You want actionable phrases that tell the visitor exactly what they need to do to interact with you further.
We recommend putting your primary conversion event on your core pages, like the Home, About, and Contact pages. Then you can layer in your secondary conversion events.
For example, you would have "Book my free consult" on the core pages. Then you could put an alert bar on your site that offers the downloadable checklist in return for their email address. This is a low-barrier way for customers to engage with you (and for you to generate leads) if they aren't yet ready to schedule their consultation.
Call to action tips:
Keep it consistent.
Make your CTA button a different color than the rest of the page, so it stands out.
Be actionable and direct.
Use "I" statements, like "Schedule my appointment."
Check out these 8 CTA tips that show results.
Sunday Afternoon: Preview + Polish
You've created your site! It's almost ready to publish. Now it's time for the finishing touches to ensure your site is ready for launch.
Preview each page in both desktop and mobile format. Leadpages allows you to select "preview" so you can see the functionality and appearance as though you were a site visitor. You can make edits and changes as necessary.
Add social buttons. Edit the automatic previews that social sites create when linking to your website.
Connect your integrations and third-party accounts.
Attach any lead magnets or landing pages you've already created.
Set up a custom thank you page and 404 page.
Create a privacy policy and footnote with any legal disclaimers.
Place your Google Analytics tracking code to incorporate with Google SEO tools.
Calling all perfectionists: check out this article for more detailed tips on building a gorgeous, functional website.
Sunday Evening: Publish + Promote
The time has come… Let's get your website live!
Publish.
Here's where the fear and doubt step in. Is it good enough? Does it represent my brand? Am I ready?
With Leadpages, you have a professional website that's branded to your business. So have no fear when you click publish. This is where your business really starts to take off!
Check out this resource to learn how to publish your site for the first time, how to update, and how to unpublish pages.
Test your site.
Now that the site is published, you may want to go through the site off of the Leadpages platform to test it as though you were a visitor. Make notes of those areas that need to be edited, aren't comprehensive enough, or that could use "more" (like additional images, customer testimonials, etc.). You'll want to look at:
Copyediting: Is your content grammatically correct?
Functionality: Are the links "live" or broken? Is it mobile responsive? Do the add-ons and tech work?
Flow: Is the website easy to navigate? Does it bring you to the next stage of conversion effectively?
Visuals: Is it visually appealing? Do the images grab your attention and add to your branding?
Speed: Does the page load quickly? Do the content, especially images, appear within seconds?
The best way to test is to actually have someone who is part of your audience try it out for you. This can be a friend or family member, or (even better) a past or current client.
You may want to ask them specific questions to get deeper into their feedback. For example: "Which images are you most drawn to?" or "What more do you need to know in order to convert?"
This week, you'll want to make edits and changes as necessary. Remember that even though your website is published, it's never complete! It's a living and breathing site that changes as your business does. Keep it updated with Leadpages' easy builder tool to continue to expand your online presence, engage your audience, and convert leads.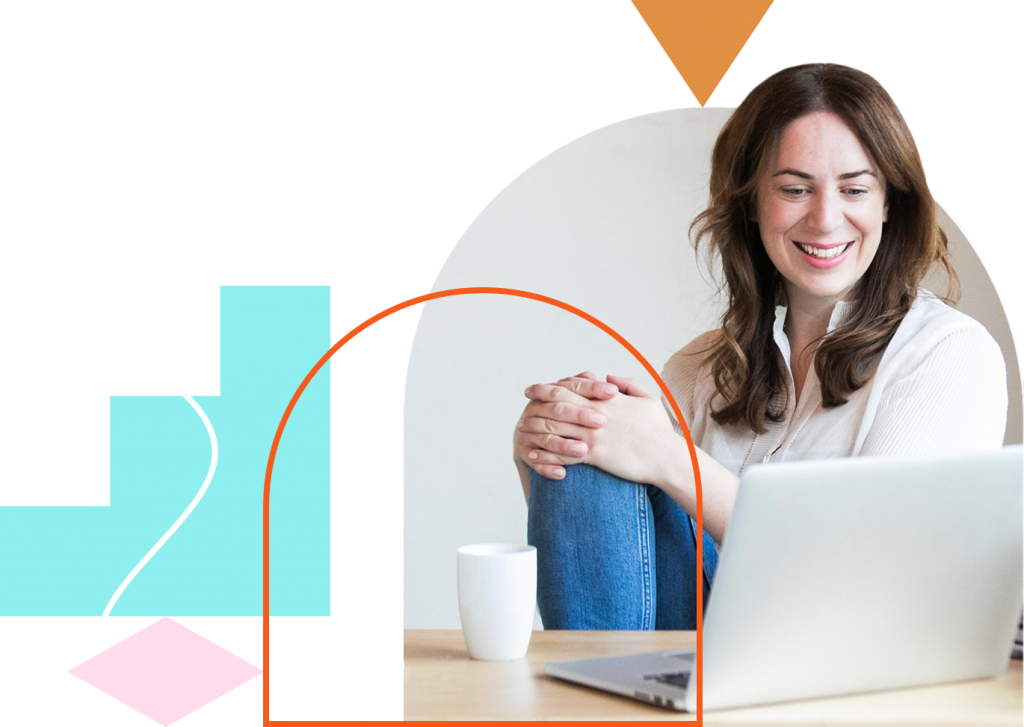 Ready to get online?
This step-by-step construction plan will take your website from plan to publish in a single weekend.
Website = Complete
Congrats! In just one weekend, you designed and created a website that will launch your business to new heights. It's time to celebrate your work, your site, and your future!
If you haven't yet started your Leadpages free trial, now's the time. Leadpages makes it incredibly easy to design a website in a weekend, so you can get your business on track.
Have you created your website using Leadpages? What are your thoughts? Let us know in the comments below!