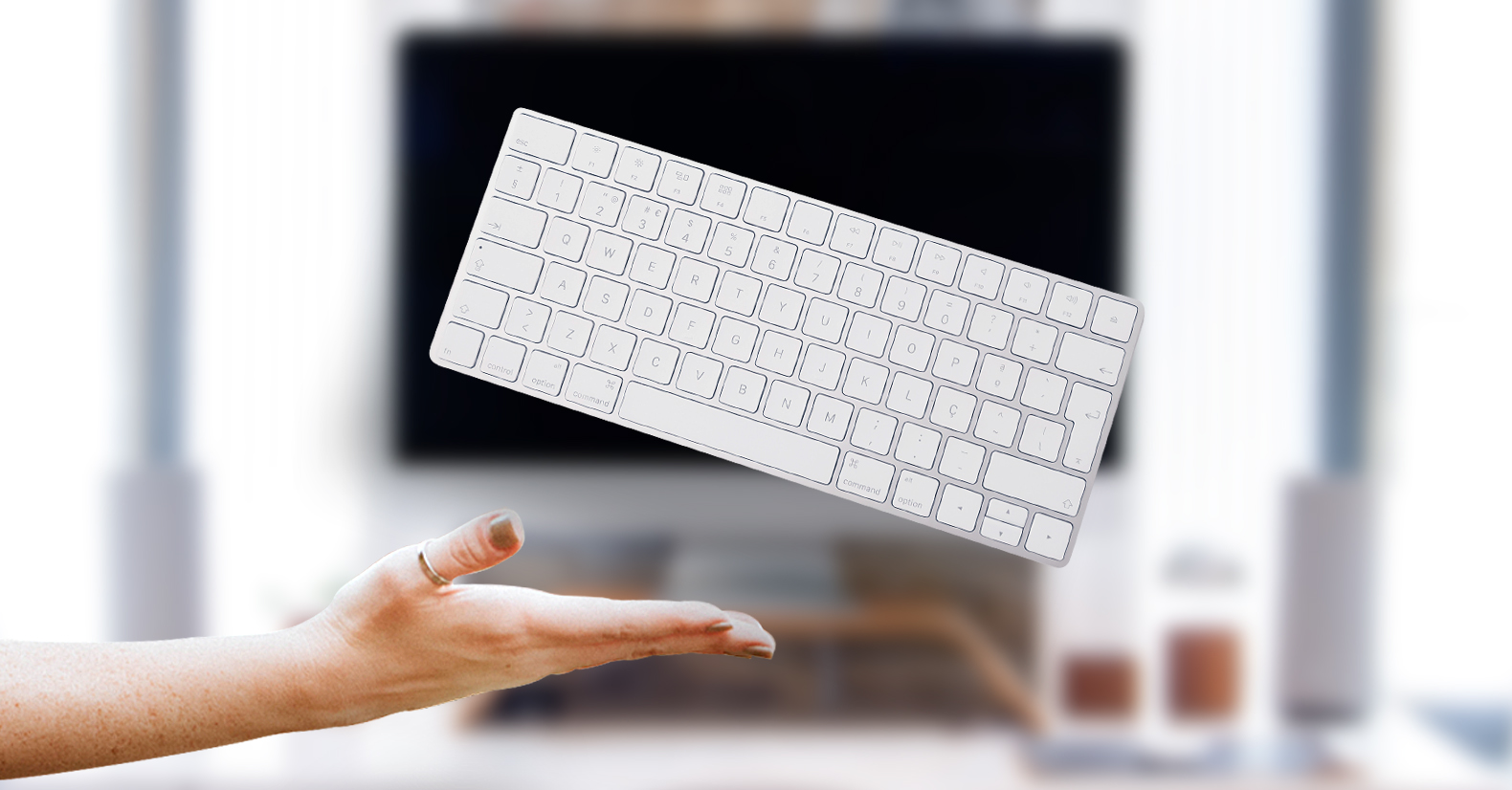 When it comes to creating landing pages that convert, what most often moves web traffic to take action comes from the words on the page. And that means creating high-impact landing page copy.
If you can successfully educate and persuade landing page visitors in a matter of minutes, you've got a great chance of getting them to take an action – to click, buy, learn more, or make a sale.
Writing good landing page copy isn't just important – it's essential.
The way you talk to your audience either makes them want to learn more or it pushes them away. That's the difference between a successful conversion and a page bounce.
Here's the good news… You don't have to be a bona fide journalist or content expert to learn how to write copy for landing pages. A few copy tweaks here and a couple word choice improvements there will mean more conversions for your business – and that means more money in your pocket.
Without further ado, let's dive into some landing page copy best practices: here are seven landing page copywriting tips that will move the dial.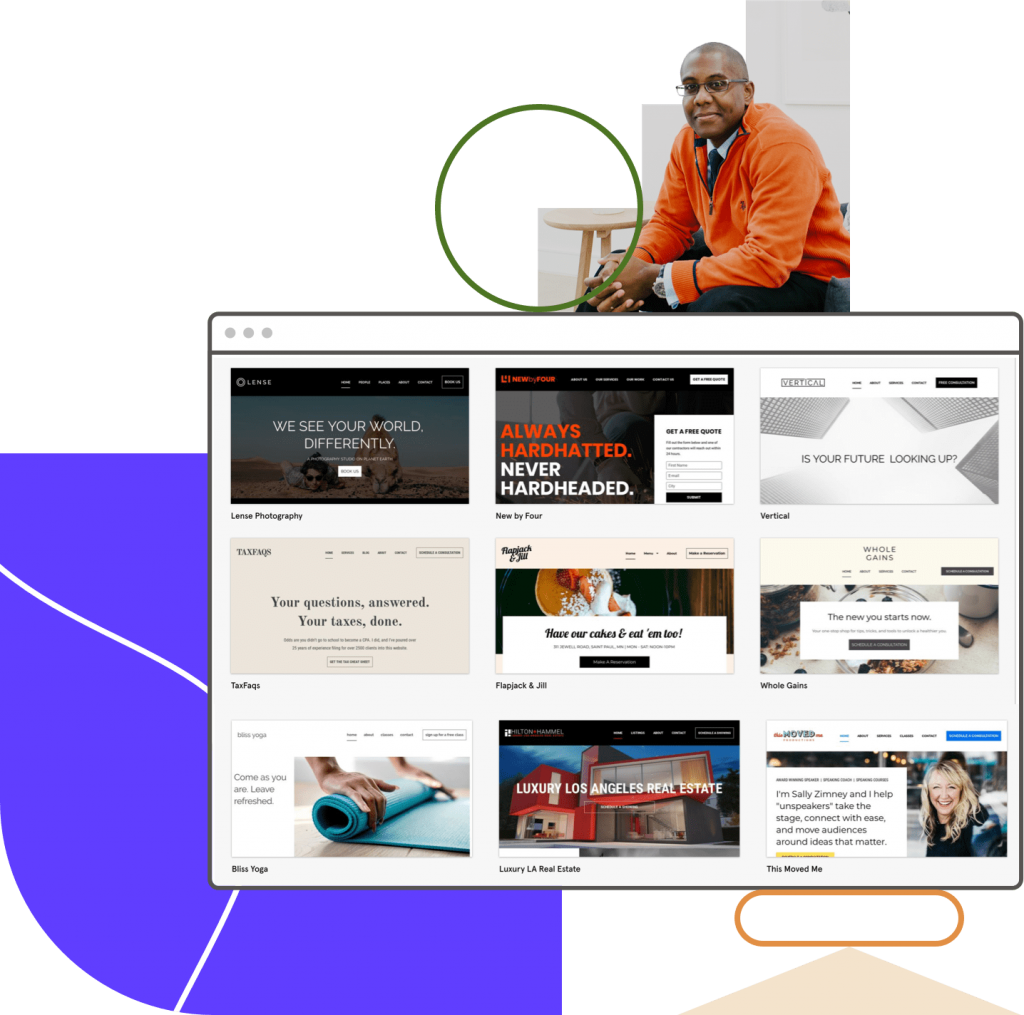 Ready to Grow?

Take Leadpages for a test drive when you start your free 14-day trial.
1 – Numbers are believable – Use them!
Numbers are a time-honored trigger to get your readers to pay attention to your content.
Why?
A few reasons…
First, your brain is attracted to numbers because—unlike words, which are interpreted in a totally different part of your brain—it can organize, interpret, and store numerical information in a logical order. Beyond this, numbers help cut the word count on your landing page down, making it easy for people to scan it and decide if they're willing to engage with you.
More importantly, numbers offer substance. Instead of stuffing your landing page with sales copy, you're giving people the hard facts and our brains respond beautifully to it.
Case in point:
Check out this landing page copy example. In it, Geico assures shoppers they are among 12 million others insured by Geico – hard proof they are a high-quality insurance option.
Here's another tip for how to write landing pages that convert users: Using monetary values can make people trigger-happy, too. Most people have an idea of how much they're willing to pay for something long before they even consider clicking on an opt-in offer, so including figures or statistics helps people make that final decision. Not to mention that people trust companies that are transparent in their messaging.
2 – Create urgency
Playing hard to get works in the dating world and in business. So, if you want potential customers to take action fast, curate a sense of urgency. People are strongly attracted to things there are few of or that are only available for a limited time.
Scarcity accelerates demand and prompts a quick decision.
You can create urgency and scarcity in a number of ways in your landing page copy, by including elements such as:
Count-down timers

(

use this template

for a countdown timer)

Temporary deals

(seasonally focused landing pages aggregating specific products, services, or offers for a limited time)

Timing words

(no, low, now, without, limited, reduced, soon and stop)

Temporary free access
Pre-sale countdowns
Interested in learning more on this topic? Read this list of "19 Ways to Add Urgency to Your Landing Pages (with Examples)" by Venture Harbour for a great read on creating urgency through copywriting on your landing page.
Case in point:
Here is an example of writing landing pages with scarcity in mind…
The 'going, going, gone' mentality works in every sector and audience type! Ticketmaster offers the perfect example – its countdown timer is running on every conversion page, ushering users to buy within 10 minutes.
In addition, the ticket retailer often includes pre-sale countdowns, to get people to be trigger-happy.
3 – Lead with customer value
Have you thought about the people who are actually buying your products or services? Like—truly thought about what you are offering them and how it will affect them? Have you answered the question every single one of them is asking when they come to your website: what's in it for me?
You see, when people visit any site on the Internet, they really don't care how fabulous your product or service is. They don't want to know about the amazing features, the multiple ways this thing can be used, or whatever else you're trying to tell them. They simply want to know how your product (or service) will make their lives better.
They're aware that they have a problem and they're looking for a way to solve it. So they go to the Internet to find a solution. If your website looks like it might provide them with that solution, they'll click on your link.
But if you don't grab them right away…
If you don't show them how your product is the solution they're looking for…
If you don't answer that question of "what's in it for me?"…
Then, they'll just click back to their SERP page and go on to the next thing that looks like it might solve their problem.
This is commonly referred to as "engaging your customer." It's the fine art of showing any website visitor exactly how your product or service will make his or her life better.
Today's consumer is decreasingly loyal to specific brands and more swayed by the effect a product or service has on their lives. For this reason, it's important to focus on including value-based messaging in your landing page copy.
Once you answer these questions, think about how you can provide answers in the copy:
How do I communicate my value?

How do I tell others my brand is different (and better) than similar companies?

How can I integrate these messages within my landing page copy?
Case in point:
Olark is a live chat software, and even in its landing page content, the mission is clear: to "Make Customers Happy, One Chat At A Time." Reading this simple phrase, people can quickly pick up on the company's manifesto of humanizing a business by using live chat for sales, marketing, and customer support.
4 – Be a grammarian
Poor spelling and grammar make your business look untrustworthy.
Attention to detail is mission-critical in any form of copywriting, especially with landing page copy. You want to communicate your value to audience members so they take an action – and they won't budge if you look like a car salesperson.
Conversion optimization expert Neil Patel further explains why bad grammar is a silent killer:
"Conversational writing is the easiest way to write engaging and useful content. Sometimes, it's okay to choose to break a rule, if it results in copy that flows well and makes sense.

But there are some grammatical errors you should avoid at all costs.

Why would any reasonable writer use 'you're' instead of 'your' and 'their' instead of 'there'?

These are common words used every day. Falling into such mistakes can be unpardonable, especially if your target audience is always looking out for a writing error."
Take the extra step of hiring a professional copyeditor, or at a minimum, have a team of collaborators review your landing page sales copy.
Case in point:
Landing page copy examples of grammatical mistakes are rampant, unfortunately. The example cited in Neil's article on grammar is a simple, yet avoidable mistake. Can you spot the error?
5 – Tug at people's heart strings
Emotions profoundly impact people's actions (they evoke motion). They spark instinctual impressions, help make things stick in our memories, and prompt us to follow the same course of action in the future.
Dan Hill in Emotionomics: Leveraging Emotions for Business Success said "emotions process sensory input in only one-fifth the time our conscious, cognitive brain takes to assimilate that same input."
Think of words that you have a gut reaction too – they're usually extremely positive or negative.
It's easy to sprinkle in a few emotive words when writing landing page copy. Here are some ideas:
Negative words: Think fear-based words) agonizing, contrary, controversial, censored, damaging, fearful, offensive, lewd, shameful, surprising, truth, provoke, seize, unjustified, etc.
Positive words: Think warm-hearted words) critical, delight, earnest, huge, honest, natural, loving, uplifting, stable, supportive, solid, smart, trusted, freeing, happy, unified, etc.
Need more info? Read this Wordstream post on positive versus negative words in landing page copy for more insight on this topic. Then, check out our post on "The Dark Side of Copywriting: When Should Your Landing Page Go Negative."
Case in point:
This landing page is from BLK TUX. The company does a great job pairing visuals with copy by taking a very emotional day (your wedding day) and making a seemingly unemotional purchase an emotional one.
Here's another great example as featured in WordStream:
6 – Eradicate fluff
At the end of the day, all your customers really want is for something to stop their pain.
If you feel like you have to overhype your copy, then all you're really telling your potential customer is that you don't truly believe your product is worth anything.
Keep your copy simple, eliminate unnecessary words, use end-pain positioning, and then you'll begin to see the power of true hypnotic copy in your business.
Adjectives are fluffy and most landing pages are seeping with them. While tempting to include generic descriptors in your landing page copy, they are pointless unless you provide ample evidence that the adjectives really are true. So, avoid using them at all costs in your landing page copywriting and swap them out with active verbs, numbers (per guidance above), and proof points that your business really is the best.
Case in point:
It's no surprise Hubspot featured Webprofits in a recent roundup of the "16 Best Landing Page Examples of 2018". In this example, you can see Webprofits takes a no-B.S. approach to copywriting by avoiding too many adjectives, jargon, and general "fluff". Instead, they simply paint a clear picture of their value by answering "what we can do for you?"
7 – Keep it simple
Google hinted that two factors go into someone liking a website: low visual complexity (easy to scan) and high prototypically (how representative a design looks for a certain category of websites).
Good landing page copy creates clarity in a world of short attention spans. It positions any business owner as an intelligent expert, and it helps your prospects know exactly what you have to offer, and then tells them how to go seize it.
Look at Amazon.com: there is nothing fancy about the website's user experience, copy, or design—in fact, it's bare bones. But the use of white space helps emphasize what matters on the site—the products—making it easy for visitors to click and spend to their heart's content. Avoid too many sidebars or pop-ups, keep text succinct, cherry-pick a few kick-butt images, and keep call-to-action buttons to a minimum.
Neil Patel of Kissmetrics said it best:
"Every single sentence and word on your landing page should serve a purpose, and that purpose should be to support your call to action. If it doesn't do that, cut it. Be ruthless in editing your copy. Tell your visitors what they want to know in as few words as possible, and get them to respond to your call to action as quickly as possible."
Case In Point:
Need a visual? This VideoWizard landing page has a simple design with clear copy with definitive goals. Its white space, concise copy, and simple design reads easily across both web and mobile devices.
Need an extra resource on this topic? This landing page template sticks to the things that are important, leading readers to the white space to read to their heart's content.
Take note of the above landing page writing tips and see your sales flood in! For more insight, check out top tips to tune-up your landing page copy.
Remember: writing landing page copy that converts is a large piece of the pie when it comes to success, but not the full pie. Great landing page headlines, an engaging image, vivid call-to-action button, compelling value proposition, and good design are all easily managed with landing page templates. Keep the above content writing tips for landing pages in mind and then make sure you tackle the other elements as well!