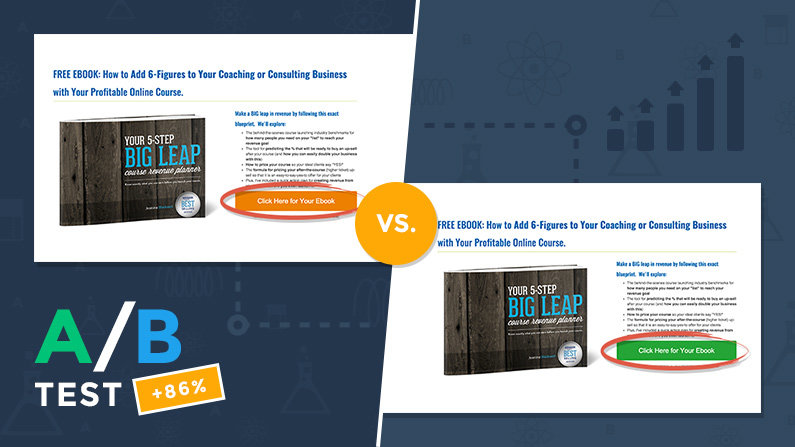 Ask a group of marketers about the best color for a call-to-action button and you may come back with as many answers as there are marketers.
Green means money. Yellow gets attention. Blue conveys trust. Orange adds energy.
The only hard-and-fast rule about button color seems to be that the best color should stand out against its context (without clashing).
But which button color is best in the context of your landing page? That's where A/B testing comes in.
In today's A/B test, business coach Jeanine Blackwell tested two versions of a landing page for her free e-book: one where the button was orange, and one where it was green.
Both colors worked well with her page's color scheme—but one of them increased the conversion rate 86.41%. Was it orange or green?
Go down to the comments and tell us which one you'd choose and why—then vote below to see if you were right!
Vote to reveal the winning A/B-tested LeadPage® and our analysis.
[split_test id="7194″]