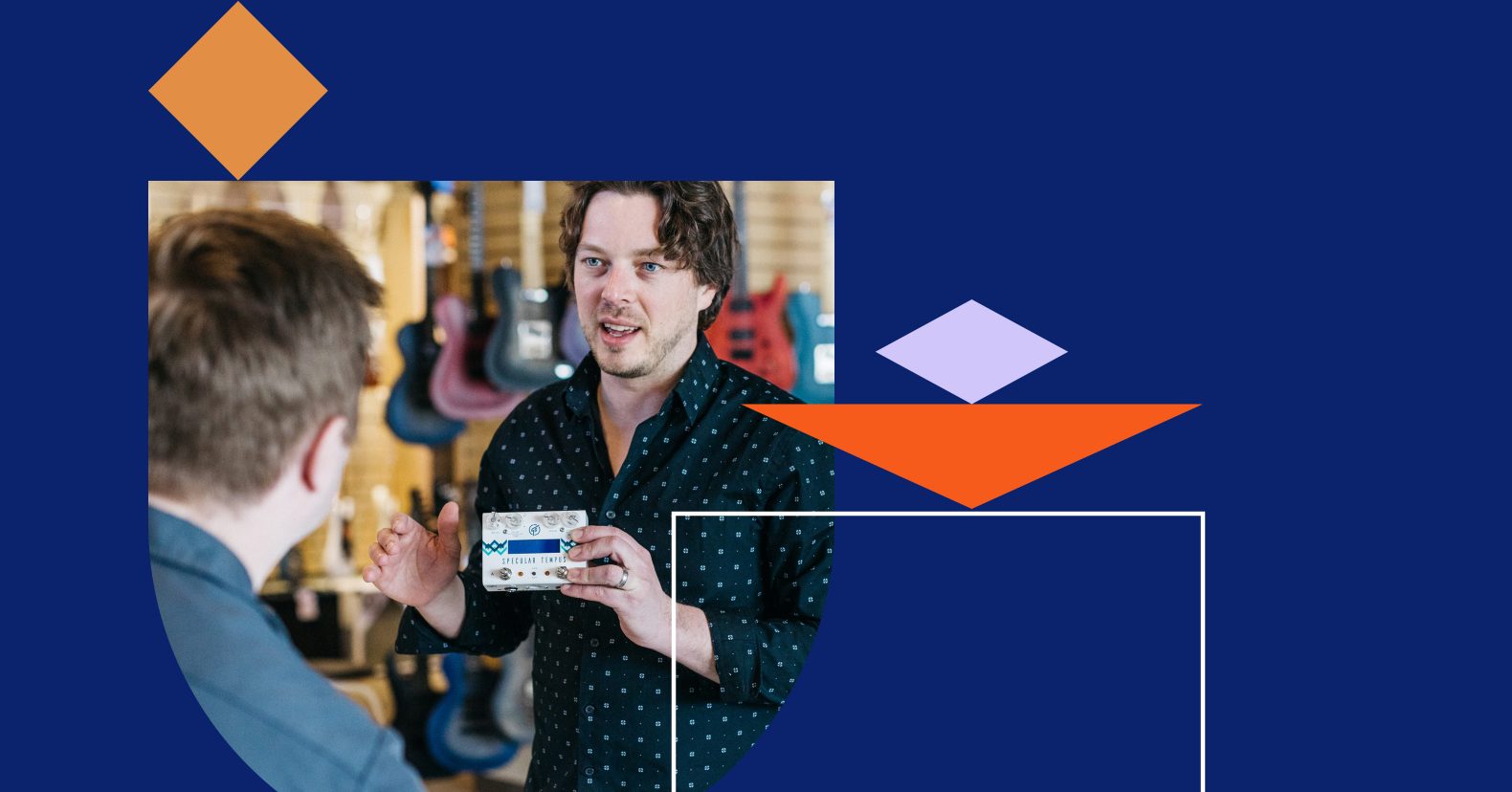 Editor's note: You're in luck! This post has been updated in Oct. 2019 for greater accuracy and relevancy to market to today's consumer. Carry on…
Ever wonder why people don't buy your products and services—even some of your biggest fans won't actually buy from you? Acquiring new customers and clients isn't just about reaching new audiences, it also involves relationship building—particularly with audiences who fit your target market, consumes your content, comes close to purchasing…and then just back away from that 'buy it now' button.
Sure, there are always stumbling blocks on the way to a buying decision—valid objections that cause a consumer to decide 'no thanks,' or 'not right now.' Things like price, features, convenience, timeframe, etc. Those are the (relatively) obvious obstacles that marketers need to address.
But what about those not-so-obvious barriers that bring people to the brink of purchase and then pull them back again? We're talking about those more nuanced uncertainties that keep people stuck in indecision—interested, but not quite confident that they'd be making the right choice.
Take for instance someone who has clearly shown strong interest in what you have to offer. She's registered for your free webinar, engaged with your email automation, thumbs-upped your social media posts from time to time… but never purchased. Now, certainly, it could be an issue with not enough information. In which case, you'll want to consider what role educational content plays in your marketing strategy. But it could also be because your trust factor isn't strong enough to overcome the risk of a first-time purchase.
Dive into the article or jump to the section that most stands out to you:
Trust Factor Disadvantages
As an online business, you're at a bit of a disadvantage in the trust department. A few reasons for this are:
Assumptions — New prospects assume you're an early-stage business, still 'working out the kinks' of customer service and/or operating on limited resources.
Limited track record — Without years of success in your industry, prospects may perceive you as an 'unknown' and discount your credibility as a result.
Impersonal interactions — Unlike a face-to-face encounter, it can be hard to establish rapport and a meaningful connection with an anonymous online proprietor. Exposing the 'who' behind the 'what' of your business can go a long way.
According to the 2019 Edelman Brand Trust Survey, being able to trust brands matters to consumers now more than ever.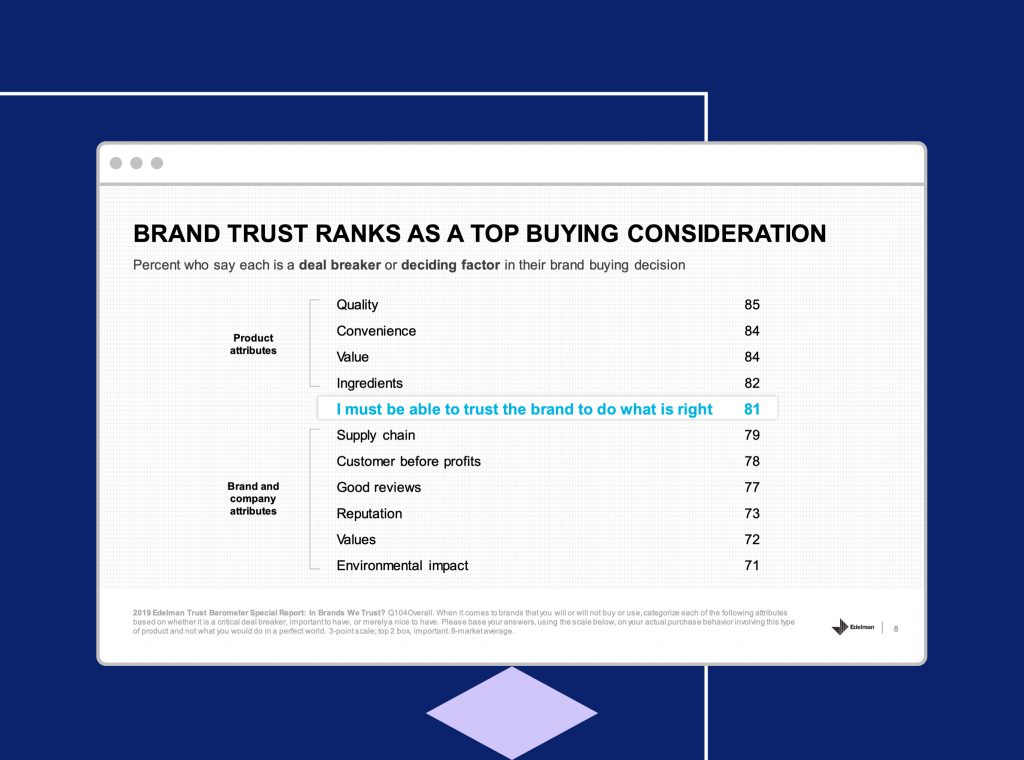 How do you build trust in your brand?
As you might have guessed, building trust in your brand and boosting your trust factor isn't an overnight project. It's a long-game, slow and sustained tactic that runs into major rewards for the businesses brave enough to stay the course.
1 – Remember that people do business with people (not brands)
The average person sees more than 3,000 brand messages on a daily basis. With so many marketing messages sent each day, how do people choose what brands to trust? The answer is this: their basis of trust lies in personifying a brand or business.
Successful businesses grow engagement and conversion through messaging that shows that brands are backed by real-life people. People with shared struggles.
The brands with the most loyal fans prioritize trust. Research shows "brand loyalty is the only tool for any company to survive in an environment of severe competition."
Shebrand said it best:
"We must never forget that at the end of the day, our businesses are about people. Connecting with, helping, engaging, sharing and collaborating. People, not companies. People, not computers. If you are hiding behind your keyboard, you are missing out on many great opportunities to engage your target market, build buzz for you and your business and nurture lifelong relationships."
Businesses are about people. Connecting with, helping, engaging, sharing and collaborating. People, not companies. People, not computers. @SheBrandLiz
Click To Tweet
2 – Build rapport, but don't put yourself down
As humans, a desire to belong is practically imprinted in our DNA. As Seth Godin puts it, "There is no more powerful tribal marketing connection than this: People like us do things like this. More than features, more than benefits, we are driven to become a member in good standing of the tribe."
So how do you—as a personal brand and small business owner—tap into this strong sociological pull? Some would answer: be authentic! Be vulnerable! Just be yourself! And yes—but while people like doing business with people, there are still caveats to that.
Art and finesse are involved when it comes to speaking to your consumer. And it comes down to this: people don't want to buy from themselves. People want to buy from the 2.0 version of themselves. People don't want to buy from people with their own problems. They want to buy from people who have overcome their problems.
For instance, if something occurred where you almost lost your business, don't talk about it when it's happening. Rather, talk about it when it happened in the past and talk about how you overcame it.
People want to buy from the actualized versions of themselves. And to support this theory, you need not discuss current challenges, yet past ones.
When you make damaging admissions, make them things that you overcame in the past, not things you're struggling with right now. Don't publicly air current challenges out because you'll create the "friend zone effect" where people basically feel like they're you and then they're never going to buy from you ever again. And maybe once a while, once a blue moon, they will. But chances of that are pretty high.
3 – Be authentic AND consistent (not one or the other)
While some argue that the more transparent, less polished a brand is, the more it resonates with consumers. Yet others believe consumers don't want authenticity. So, who is right? Both. Authenticity and consistency go hand in hand. Consumers want a consistent narrative and brand promise. When you're consistently authentic, then people will believe in and buy from you.
Authenticity and consistency go hand in hand. Consumers want a consistent narrative and brand promise. When you're consistently authentic, then people will believe in and buy from you. 
Click To Tweet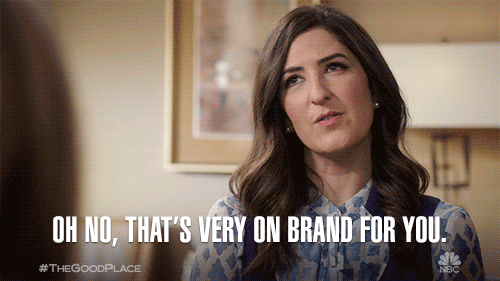 "Brand consistency is the pattern of expression that affects what people think about your company," says ClearVoice contributor Stacy Jackson. "The more consistent your messaging, the more consistent your branding—whether via words, design, offerings or perspective. Your brand should build awareness and develop trust and loyalty with customers."
So, how do you ensure brand consistency? Develop brand guidelines. It doesn't have to be exhaustive, just create a master document that ensures all content assets are used consistently.
It should include the following assets:
Pro tip: Read Canva's "50 Meticulous Style Guides Every Startup Should See Before Launching."
Don't fool yourself in thinking that consistency is boring. The best brands in the world believe consistency as a key secret to success and longevity.
4 – Deliver (outrageously good) customer service
Positive customer experience is a great way to make people feel connected and valued by your business. Answer every customer question posted on social media channels and online review sites, or add a chatbox on your website to create that immediate 24/7 accessibility.
Pro tip: The next time a customer or prospect comes to you for help resolving an issue go the extra mile to provide exceptional support and service. This has been a key principle for Leadpages ever since our first days in business. One of the ways in which we try to go above and beyond is by creating customized video tutorials whenever a user hits a snag inside their account. Here's an example:
5 – Take time for online reviews
Living in an uncertain world with a slew of marketing messages, consumers now rely on reviews from friends and other connections.
An entire crop of referral marketing software tools has sprung up to give customers an ongoing way to recommend you to friends and contacts (or even perform other actions such as leaving reviews or answering surveys, depending on the platform) and earn whatever kind of rewards you choose.
Which tools should you consider to start your own scalable online referral program? We've got some suggestions on "11 Tools to Take Word-of-Mouth Marketing Online".
Pro Tip: Add reviews to your marketing assets and campaigns. You can also feature reviews on your website or landing page—and perhaps even solicit them from your most passionate customers in exchange for a link to their own business (if they have one).
Power-up your social proof even further by embedding social posts directly on your landing pages and websites, rather than paraphrasing them into polished testimonials.
6 – Start an inventory of social proof
What if you could easily add a stellar 5-star review to any ad, landing page, sales page, or email? Treat your social proof the same way you would treat logo files and stock photos—you need them organized and always on hand so that you can publish the perfect one at a moment's notice.
Start collecting social proof, testimonials, reviews, and positive feedback in a file or excel sheet that you can easily reference the next time you start creating a marketing campaign. Collect the exact quote, as well as name, title, and headshot of the customer who provided it.

Pro Tip: Make it a part of your monthly marketing activities to proactively reach out to your customers or follow-up with those who have left positive social media comments and ask for a formal testimonial. Consider using a Google sheet to collect the information to further streamline your process.
7 – Find and hook brand advocates
A report from Forrester revealed that 70% of U.S. adults online trust recommendations from each other far more than statements from brands. Cultivate new, high-profile customers. Connect with bloggers or even editors at local magazines and see if anyone would be willing to write a review in exchange for a sample of your product.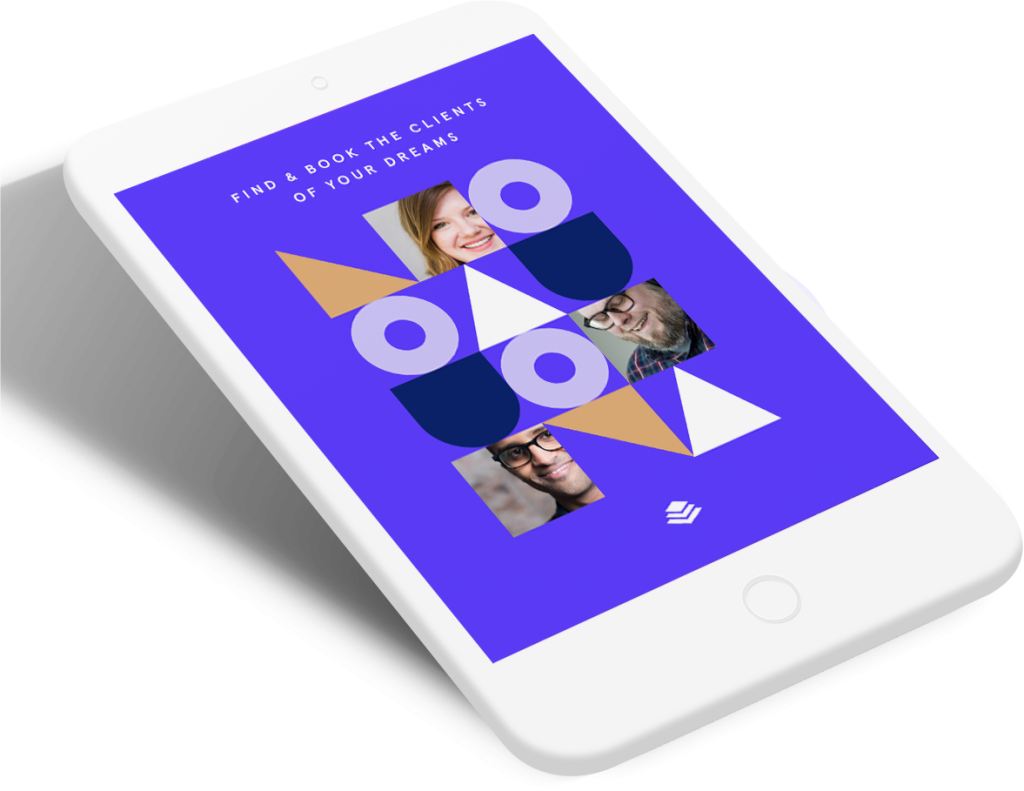 Wondering how to get clients online? We've got you covered!
We asked 40+ successful coaches & consultants to share their best marketing & sales tips & tricks.
8 – Be a media source
Provide valuable information and ideas to your target media. Send out a newsworthy press release and pull together a basic press kit with your company profile, a fact sheet, and stock photos then send it to relevant media outlets. Take it a step further and make friends with your target media by taking them out to lunch. They could then trust you as a source, include you in news clips so people can put a face to a company's name.
9 – Personify your brand
Building and promoting your personal brand is something that happens over time and is refined along the way. But one of the key barriers people face with online commerce is the sense that 'I don't know who I'm doing business with.'
Is this a marketing agency or is it one man and his laptop at the local cafe?
I have no idea who the consultations will be with—how can I buy?
Where is this company located?
Who owns this business and what does it stand for?
One of the best ways to forge your brand identity is to find an appropriate channel or outlet for you to explain the 'why and who' behind the 'what' of your business. In today's digital landscape, this is most commonly done on social media—and most frequently done on Instagram. But it can also be achieved through including a meaningful 'About' page or section on your website, or simply by using the pronoun "you" to speak directly to your audience — and use simple and straightforward copy to make it clear to readers what your value is as a business. (Hint: use this brand identity checklist for help.)
10 – When people don't buy: Make a practice of building your know-like-trust factor
To flourish a supportive audience, you need to put the above principles in action. To do that, you must master the "know, like, trust" factor.
While simple in theory, many marketers struggle to get it right. Interested in seeing how it plays out in real life? Read on.
Know: Your visitors must understand you
"This kind of knowing is not surface knowledge where people have seen your name, logo, brand, or content," says Content Marketing Institute writer Renee Gregoire. "The kind of knowing you want – the kind that opens up greater possibilities for stronger relationships that can lead to sales – is deeper – the kind of knowing that follows when someone shares private details and understands what sits at your core or foundation."
To actively put this to practice, your business must:
Be personal so your visitors can know who you are as a company, your values, and your approach
Clearly state what you're about
Know exactly what you're selling
Like: Your visitors must connect deeply with you
To like a brand, they must:
Inspire customers or make them see things in a new light
Match values with their customers
Make people feel special or good
Make people laugh
Be open and honest
Make people feel safe
Trust: Don't let your visitors down
The companies you trust the most have a common thread. They:
Offer a lifetime guarantee
Look professional and have a secure website
Include customer stories
Be transparent
Be accessible
Offer free returns or a money-back guarantee
… And they won't let you down.
The above factors all impact how people perceive your business. When people don't buy from a company they're interested it's often because these factors aren't firing on all cylinders. With a keener perspective on how to be more likable and trustworthy as a brand, you can start to integrate each element into your content!
Now it's your turn—in the comments section below, tell us the #1 way you have built a trust factor in your business OR tell us what one tip you're committed to practicing this month.