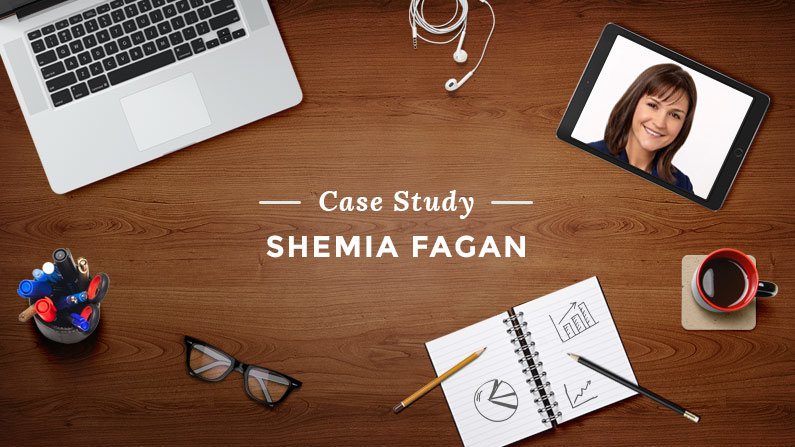 "I'm trying to do it early and get good at it now because I can't imagine I'll be the only one doing this for very long. [LeadDigits®] seems like a good, smart way to make the most of your time as a busy professional. You only have to set it up once and then it just keeps working for you when you're not even thinking about it, as it's all automated." – Shemia Fagan
Attorney Shemia Fagan is a woman of many titles. Now in her second term as a state representative in Oregon's 51st District, she's also a partner growing her branch of a multistate law firm in Portland and—more recently—a budding super-podcaster.
Having run her own practice for several years in between working for larger firms, Shemia attends to law and legislation with an entrepreneurial spirit. Seeking out new and better ways of connecting with her constituents and clients is less a project than a habit for her at this point. And recently, she discovered a tool for connecting that she's using in some very interesting ways: LeadDigits™.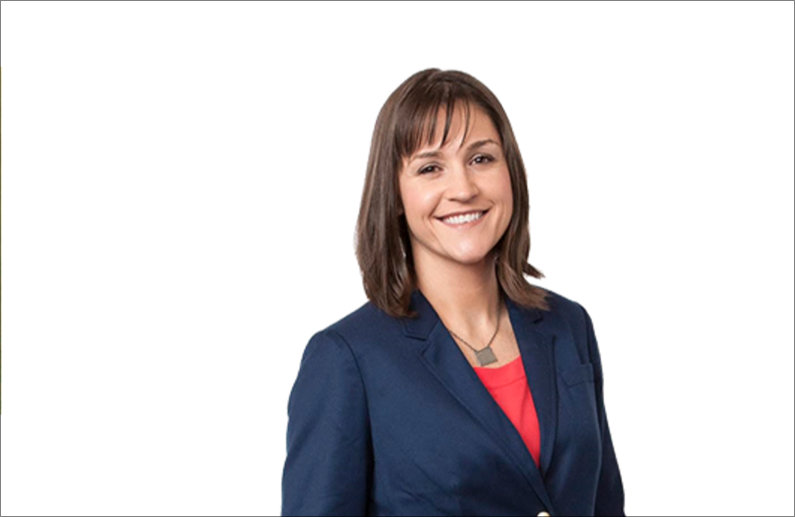 To learn how LeadDigits® can fit into your marketing plans, click below to download our free guide, "50 Ways to Use LeadDigits®."
Reaching People on the Go
When you wear as many hats as Shemia, you don't have much time to relax with a book or even browse the web on topics that aren't crucial to your daily work. That's why once she started listening to podcasts, she was hooked. She could queue up new episodes and absorb new ideas for growing her law firm as she drove or walked from place to place, listening to the latest from the likes of Amy Porterfield, Pat Flynn, and LeadPages' own Tim Paige.
Eventually, Shemia had a thought: why not start a podcast of her own? It seemed like an ideal way to establish her authority in her areas of practice and find clients who needed advice in those areas.
So she started the
Working Parents LawCast
. It's a weekly podcast that serves as a resource for parents on their everyday challenges and their workplace rights—one area in which Shemia's practice specializes. It's just 10 episodes in, but its popularity has trended upwards in a straight line from Episode 1.
She was a couple of episodes into her own podcast when she listened to an Amy Porterfield podcast that gave her an idea. Amy was talking about LeadDigits®, which allows people to opt into your email list from anywhere via their mobile phones. You simply ask them to text an alphanumeric code of your choice to a given number, and they'll automatically be prompted to reply with their email address. Then, they'll be sent whatever you've promised them, whether it's an e-book or a coupon.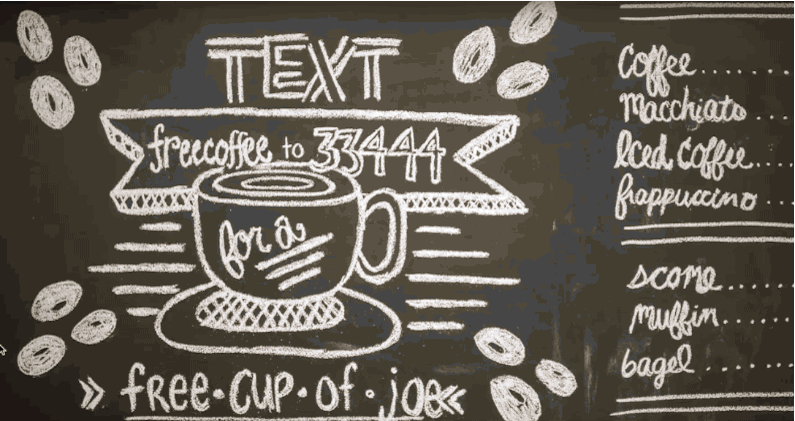 Shemia recalls:
"I found myself, just like most podcast listeners, listening while I'm out walking or driving where I can't go to a website from my phone, or I can but I'm not going to . . . I am a very big podcast consumer, I listen to hours and hours of podcasts a week, and I noticed that I am the target market for LeadDigits®." – Shemia Fagan
Shemia loves podcasts because they're a great way to "reach your audience where they are." But most podcasters stop there. They encourage listeners to visit the podcast's website to stay in touch or learn more, but, as Shemia notes, the mobile nature of a podcast makes that pathway inconvenient. With LeadDigits®, she saw that she could do things differently and turn her listeners into leads for her practice.
A few episodes into her podcast, Shemia began promoting a LeadDigit® in the outro of her podcasts as a way for her listeners to opt in for a PDF guide called "What to Expect from a Wrongful Termination Lawsuit in Plain English." She says, "LeadDigits® is useful for a law firm because lawyers often talk about different areas within the law, so [prospective clients are] brought to a page on the specific subject they're looking for."
While the topic of her lead magnet was narrower than the podcast as a whole, that was by design: those most likely to opt in were people who were considering a wrongful termination suit and likely to need Shemia's legal services—exactly the audience she wanted to reach.
And that's what happened. A few at a time, listeners opted in, giving Shemia a new source of extremely qualified leads.
The Future
Given this initial success, Shemia already has other podcasts on her mind. She's already launched a political podcast that follows the presidential election from a spectator's point of view, and she's considering how she could promote her firm's other areas of practice with additional podcasts. She plans to incorporate LeadDigits® into all of them.
"[LeadDigits®] is cutting edge. The reality is that people are so inundated with emails right now that I think that the power of an e-newsletter is still there but it is not as powerful as it once was. Now suddenly there is a whole new medium where you can get something tangible into their hands." – Shemia Fagan
She also plans to use this new tool in her political life. Shemia's not up for reelection this year, but she'll be campaigning in 2016, and she's sure she can grow her list of supporters and remind them to vote for her by using LeadDigits® in her campaign. She's considering broadcasting her LeadDigit in media such as:
Pandora/internet radio ads
By using LeadDigits® in conjunction with broadcast media, she'll be able to directly track how effective each channel is—and even keep the momentum going when it's not campaign season. She explains:
"LeadDigits® is a way to make the crazy amounts of money that we spend on television and radio have a little more of a lasting effect … There are hundreds of thousands of people that see your TV ad, and yet there is no call to action. There is no way for you to engage with them. If a small percentage of those viewers opt into a LeadDigit, then you have their email address and you can actually engage with them." – Shemia Fagan
But it's not all about her. Shemia also sees ways to improve her accessibility to her constituents with LeadDigits®. She's already leading online town hall meetings for her constituents' convenience. Through LeadDigits®, she can offer a way for them to sign up for future town-hall notifications and opt in for any materials related to the event's topic.
"During the legislative session, when we're not campaigning anymore, it is a more user-friendly way to get information to people than making them come to a community center on a Saturday morning," she says.
How Can You Use Shemia's Strategies?
Everyone has to think about their customers, but holding public office makes you think about the people you serve in a unique way. It's not just a best practice to deeply consider what they need—it's the only way to keep your job.
Maybe that's why Shemia has an instinctive talent for meeting her several audiences where they're at. Your customers aren't always on their computer, and even if all of them have smartphones, it isn't always practical for them to navigate to a landing page.
To make your users' experience easier and turn more of those users into leads, follow Shemia's example. Make sure that your message is not only heard but easily accessible—whether that means picking up LeadDigits®, Periscope, or some yet-to-be-invented technology.
How can you use LeadDigits® in your business? We've got 50 marketing ideas in our free guide. Click below to download it now and get inspired:
Related Posts
Build My Business: A Lawyer Marketing Campaign to Land Qualified Leads
See exactly how an experienced legal copywriter would build a thoroughly modern marketing campaign for a small law firm.
The Ultimate LeadDigits Post: Everything You Need to Know About Getting Leads Via Text Message
Scroll through this post for the theory behind LeadDigits® and step-by-step guidance in making this tool work for you.
Do you think political campaigns could benefit from any other digital-marketing strategies? Tell us in the comments!